Diet Mindset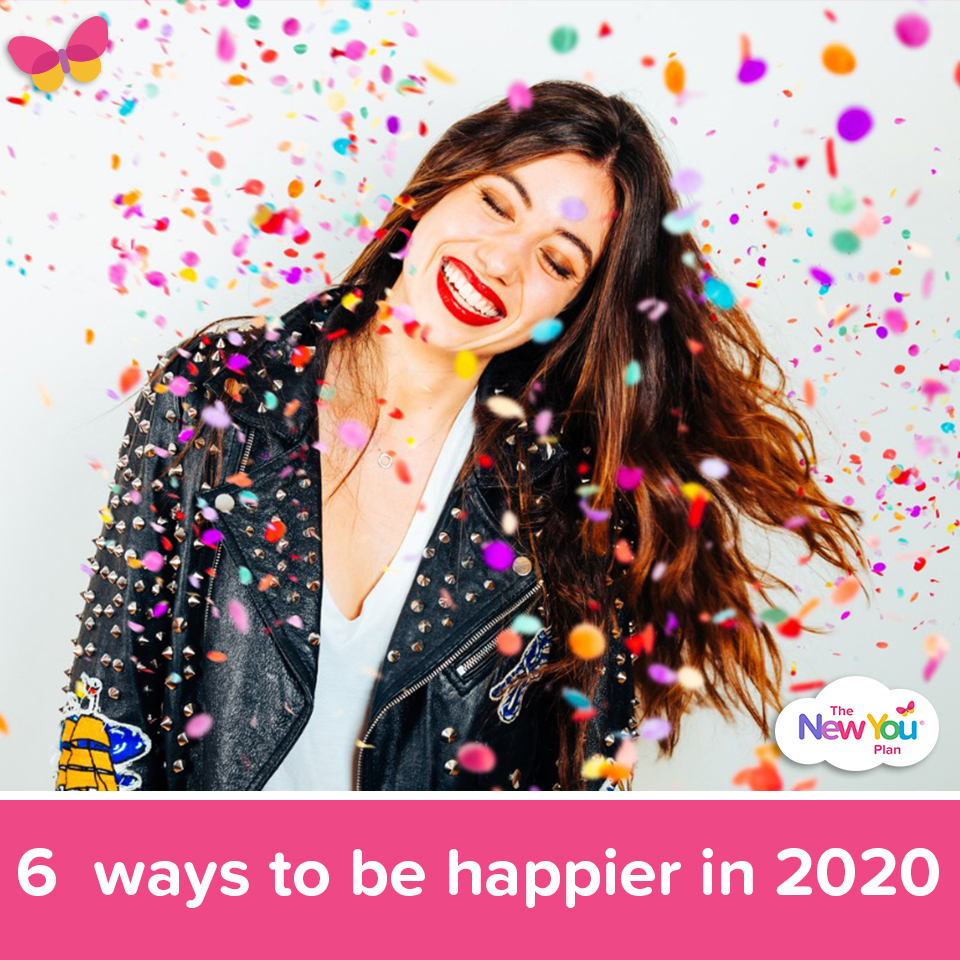 6 Ways To Be Happier In 2020

New year, new you? While we're all keen to become a better version of ourselves, what this really boils down to is that we strive to be happier. Make yourself and your happiness a priority this year with our 6 ways to be happier in 2020!
Ahhhh happiness… such a simple request from life, and probably something we all wish we experienced more often.
No matter what journey we are on in our lives happiness is something we all want to achieve. The term happy is 'to feel or show pleasure or contentment'. In a broad sense you think that would be quite easily achieved but everyone's happiness is found in different ways. For some, time with a loved one is all the happiness they need and for others a mere object or song can bring them back to a happy time where they can reflect on the feeling and relive the good times.
When you are happy nothing seems impossible! Your mindset is full of positivity and whatever task or goal you are currently looking to complete seems that little bit more achievable. In terms of weight loss we know that the starting point can be hard to come to terms with and your mood can be in a whirlwind.
We want to make sure each and every one of our customers clears out the negative thoughts and approaches their new challenge with a positive and happy mindset. So to help, we have created 6 easy steps to adapt to your lifestyle to increase your positive thoughts and be happier inside and out.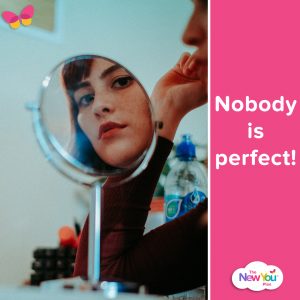 1. Nobody is perfect!
It is human nature to put ourselves down from time to time. There is always that situation where you compare yourself to the person next to you and wish you were as pretty, as smart, as confident etc as they are. The thing we always need to remember in that situation is that we ALL think it, even the person you are looking up to.
The fact of the matter is that no one in this world is perfect. We are all unique and have our own qualities that others will be jealous of. Forget what you aren't and appreciate what you are! Focus on the various components that make you as great as you are, such as your wit, humour, kindness, loyalty, compassion etc. By appreciating all your brilliant qualities and accepting and overcoming the times when things go wrong, you are well on your way to creating a happier you in 2020.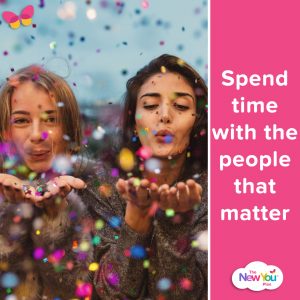 2. Spend time with the people that matter
Whether on a weight loss journey or not, support from the people around you is key to staying focused. Your family and friends are there through the good and the bad and know exactly that to do to cheer you up or make you laugh.
These people in your life do it as second nature. It's not a chore for them. They do it because they love you and want to help you through whatever journey you are on in your life. A mini resolution this year could be to spend more time with the people in question. You know you are happy when you are in their company so plan more catch ups, movie nights and coffee dates to ensure your happiness is at its peak each and every week.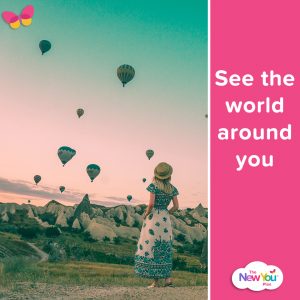 3. See the world around you!
Getting out and about and exploring your surroundings is a great way to achieve a positive mindset. It's also a great way to add a little exercise into your weekly routine! The world we live in has so much beauty in it. With every scenic view there is a story to tell or a memory to revisit.
These thoughts and feelings have a great impact on your happiness levels and can dissolve a negative situation in minutes. Exploring the world around you doesn't just have to be your surrounding area. By booking a holiday or mini break you are automatically increasing your happiness with highlighted excitement and anticipation for the trip to come. Holidays and mini breaks are also a great way to unwind and relax. You'll feel revitalised and well rested for when you return.
 
4. Plan, plan, plan!
You might not think it but you create at least 10 plans every single day. This does not mean these plans are followed through but it is human nature to always think 'what's next?'. A solid plan needs organisation; lack of organisation can be the crux of an unhappy lifestyle.
Not knowing what is to come, not being able to find what you are looking for due to an untidy area or missing an important deadline due to a muddled up schedule can be frustrating!
To achieve a happier you inside and out discover your pain points and add some organisation or structure to these areas. If you are on plan then why not pick out your packs the day before so you know exactly what tomorrow will bring? Is your desk at home or work a minefield? Take the time or rearrange it so you know exactly where everything is. This will do wonders for your mood and make you feel empowered when you go to work. If scheduling is an issue, use your phone or computer calendar to set reminders ahead of time. This will ensure you never miss an important meeting again.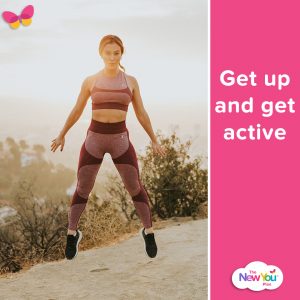 5. Get up and get active!
The power of exercise is endless! Increased fitness, decreased health risks and a positive mindset, exercise is a great way to start your day. Whether it is 10 minutes or 30 minutes, every little counts. After completing a fitness activity you feel great and ready to do it all again.
Following exercise, you'll feel happier you did it and in return you will have a better night's sleep. When the world gets a bit on top of you and your stress levels are heightened, going for a brisk walk or a light jog will help you destress. This time will help you organise your thoughts on how you can approach the current challenge.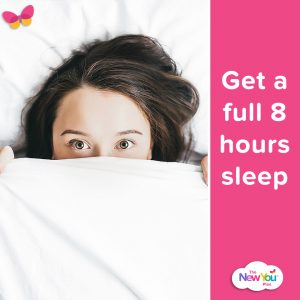 6. The full 8 hours
We all know we need sleep but a good night's sleep is so important to our overall happiness. It is recommended that we have 8 hours sleep a night. This ensures our bodies are fully revitalised and recovered for the day ahead.
Sometimes the world gets in our way and a bad night's sleep is inevitable. This can really affect our mood the following day. A bad night's sleep can make us feel unfocused, distant and can increase silly mistakes. This in turn can impact on our happiness levels and leave us feeling frustrated. Try and make sure you get the necessary sleep you require to decrease these bad times. Have a good nighttime regime so you are on the wind down before getting into bed.
This year, choose happiness. Choose a happier, healthier new you!
____________________________________________________________________________________________________
Get started on the BEST TFR Plan TODAY!

Getting started is the first step in your journey to a brand New You! To help you understand fully how our plan works, our Get Started page with designed specifically for people new to the plan.
Head over to our site where you'll find tonnes of important information including how our plan works, the science behind it, loads of top tips, information on our meals, as well as real customer testimonials.
Click here to visit our Get Started page!
*Everyone is different, and we can't guarantee how much weight you will lose. Check out our success stories to see what our customers have lost.