New You Plan Blog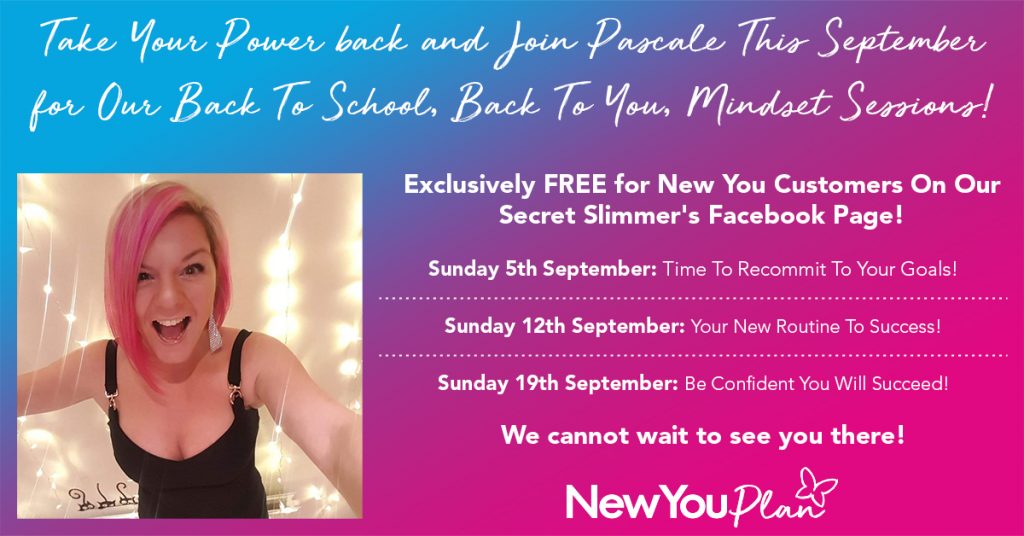 It's September & Time to Recommit to Your Goals
Those who are parents amongst you with school-age children may be celebrating the fact that they will soon be back in the classroom (fingers crossed it's for the full year!). With a fresh start for the children comes a fresh start for you!
This month, Pascale is helping you start or recommit to your transformation goals from a perspective of a reboot.
She's absolutely right when she says that it's not too late to achieve your weight loss goal and make 2021 an amazing year. To help you succeed she is taking you back to school for her mindset classes to teach you some new tools to enhance your transformation.
So what's on the curriculum this week?
Your one-year goal.

End of year goal.

Vision board

Making a commitment
It's important that you identify your goals for the year and also the positive effect they will have on your life. This will make them more identifiable and even make them feel more tangible to you.
Having an end of year goal is vital. It's your bigger picture and motivator. Don't forget though, that it has to feel achievable and super-specific. You need to know what you want to achieve and know that it's achievable.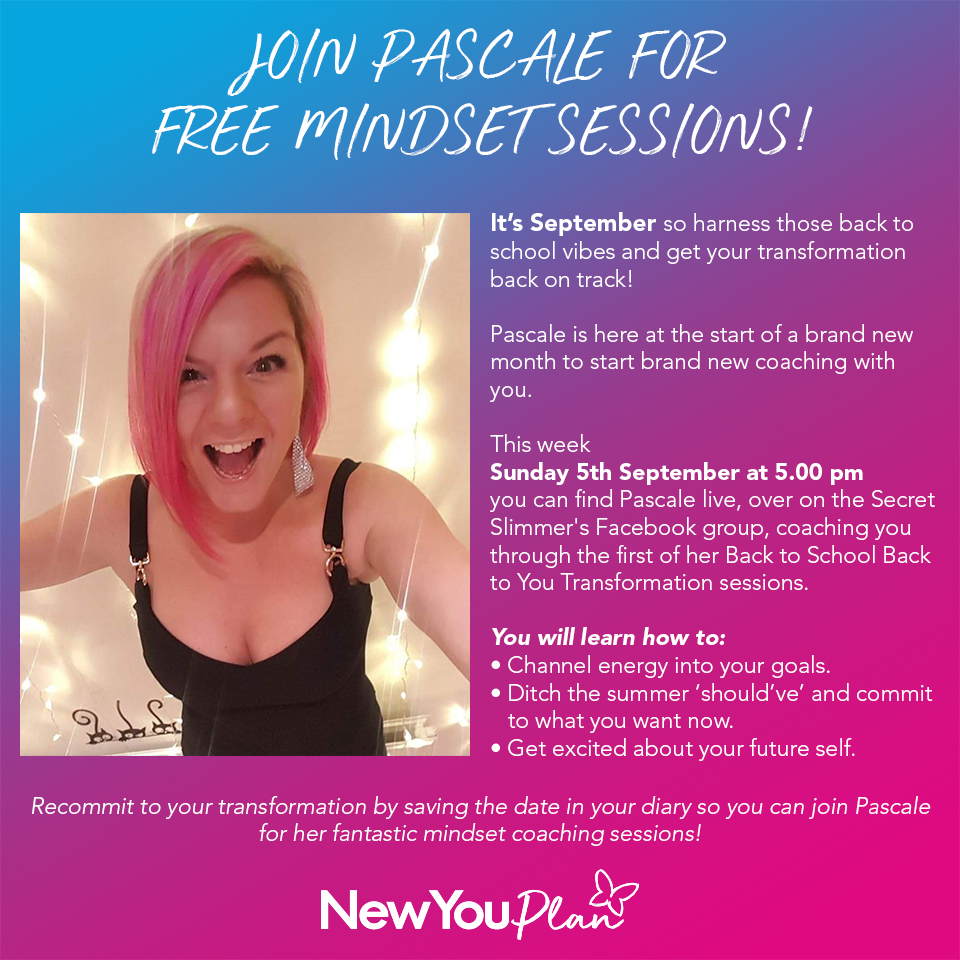 Vision boards are amazing tools! It's all very well writing down all your plans and goals but creating something visual allows you to strengthen your belief that you can make those goals happen. Not only that but it can be fun and therapeutic! In Pascale's workbook, she explains how you can create your vision board through Canva or you can do it the old-fashioned way using cut outs from magazines and glue!
If you've never done a vision board before, its main purpose is to trigger motivation through visuals and emotions related to them. It will constantly remind you of what you are working towards in a really positive way.
There is no point in deciding on your goals, creating a wonderful vision board and then not committing to it! Commitment is the most important element in a successful transformation. But don't just make a promise to yourself that you will work to reach your end goal, promise those around you who are supporting you through your journey to make yourself accountable.
Sadly, the Summer is gone and Autumn is upon us, but as the trees prepare to drop their leaves, you can drop your weight too – we know you can!
Download Pascale's workbook and join her for her free Sunday coaching sessions over on the Secret Slimmer's Facebook group. Don't worry if you can't make it live, she records every single one so you can catch up when you are able. Oh and don't forget that Pascale's coaching is also FREE to brand new customers, so make sure you join our community group.
P.S. I've you hadn't heard, there's still time to join our Monthly Transformation Challenge. At whatever stage you are in your journey, you can be in with a chance of winning some great prizes, including £1000 CASH. It's super easy to enter, just head on over here for all the details!