New You Plan Blog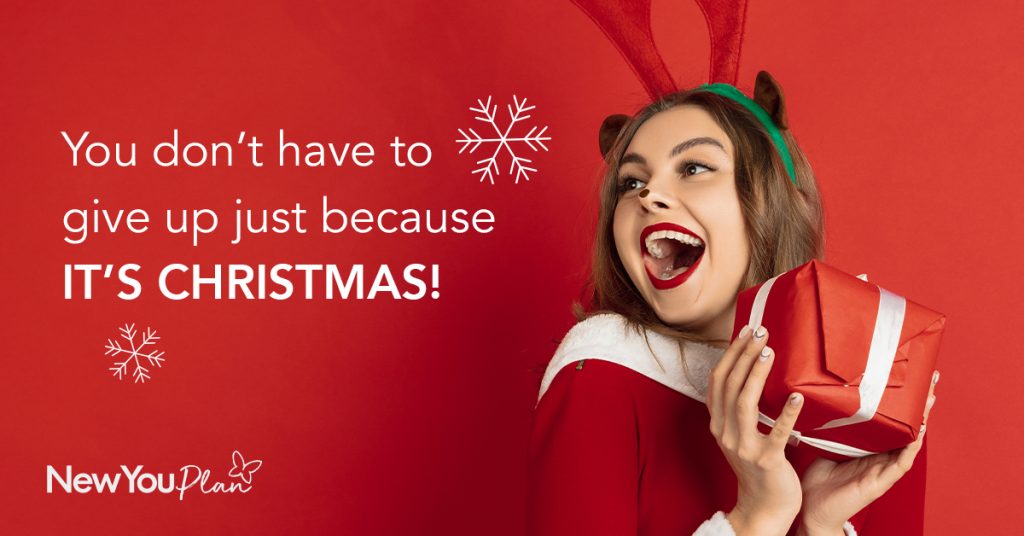 You Don't Have to Give up, Just Because It's December!
December the 1st, it's a brand new month and the last one of 2021. And that's all the more reason to make sure the next few weeks of your weight loss journey count.
Just because it's a festive time with parties and gatherings galore, it doesn't mean that your transformation has to be put aside. You can still work towards your goals and have fun!
December may not feel like the ideal month to be focusing on your health with darker evenings, chilly temperatures, unrealistic work deadlines and the temptation to blip. But we're here to tell you that there are some reasons why December is the perfect month to smash your goals and how we can help you do it!
Embrace the cold and burn that fat!
You may shudder at the thought, but getting yourself outside in the cold engages your body's fat-burning abilities. When you're facing the brisk temperatures of December, your body naturally creates vitamin A. Vitamin A, when produced and transported to the right cells at the right time (supplements won't have the same effect) will make your body burn energy, rather than store it as fat. So get yourself wrapped up warm and head on outside for a walk!
Leave 2021 the healthiest you've ever been
Think how you would feel if you entered 2022 healthier, slimmer and fitter than you've ever been. You would feel so proud and above all motivated to hit the ground running in the new year. Nothing would stop you from continuing on your transformation journey. It makes sense to make the most of December so you can set yourself up for an amazing start in 2022. Plus you might even find that you fit into that outfit you've been longing to, come that New Year's eve party. Bonus!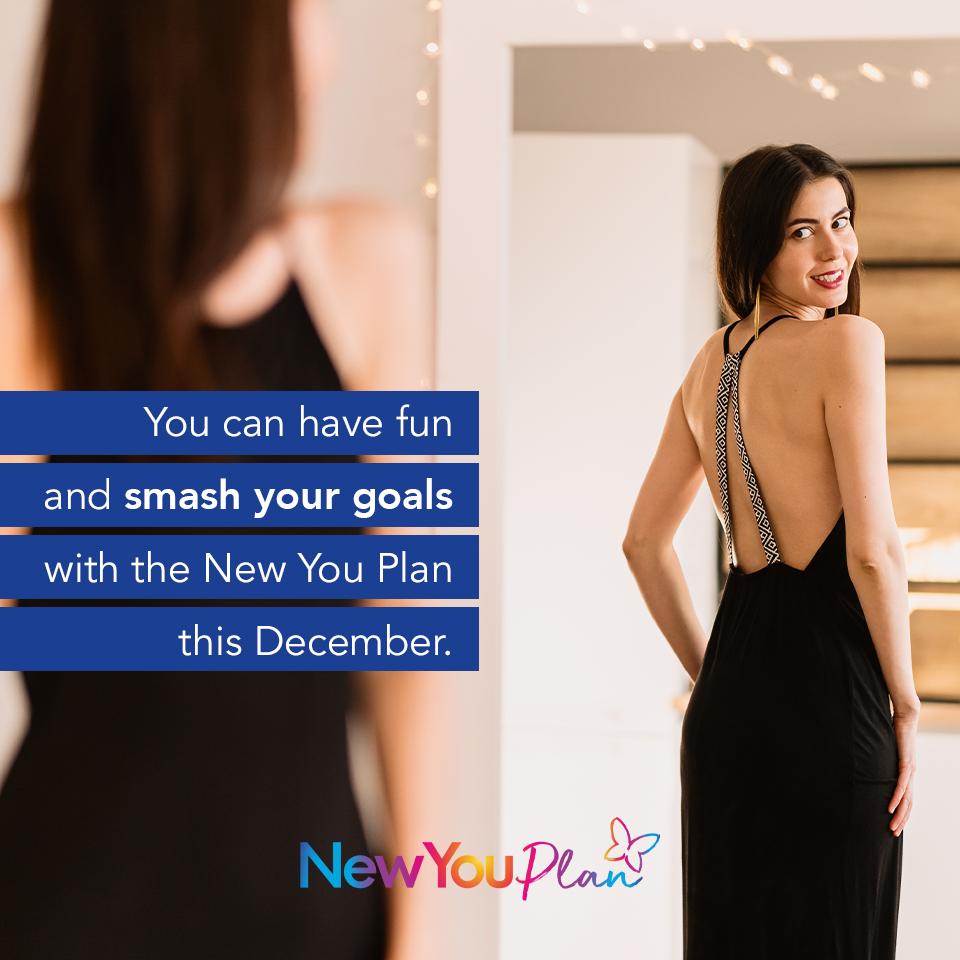 Look at emotional eating as last Christmas's problem
We all know that although Christmas is supposed to be a happy time, for some it can be quite the opposite and for various reasons, but we've got something that could help you. Whether you're new to New You or have been with us a while, this Christmas you have Pascale's mindset sessions in your toolbox. Reminding yourself of her past mindset teachings and being present at her live sessions will help you overcome the temptation to reach for the blips when you're not feeling quite yourself.
Also don't forget that the community of Secret Slimmer's have your back too, so don't be afraid to ask when you need help.
Taking time out to enjoy the party
Have you heard of decision fatigue? It's when mental exertion affects your decision making and in this case – your willpower. When you've had a hard day working or dealing with the kids, it's likely that you will be mentally (if not physically) tired by the time you reach your evening party or social function. It's this tiredness that can prevent you from making healthy choices when it comes to food and drink. To overcome decision fatigue so you can stay on track with your transformation, we suggest that you do something that will help you relax before you paint the town red. Whatever usually works for you. It could be a short nap, a long bath, reading or even meditation. This short refresh will bolster your willpower and allow you to say no to blips.
If you want to come off Plan for Christmas, do it the right way
Here at New You HQ, we understand if you fancy a roast with all the trimmings on Christmas day – after all, you're only human! That's why we asked our nutritionist Ro to put together some tips and advice on how to be in control over Christmas. We want you to be able to make the right choices for yourself in a guilt-free way and without sabotaging your transformation.
Ro will be doing a live session with her Guide to Christmas over on the Switch Facebook group the week before Christmas! So if you want to be prepared for the Christmas festivities, make sure you're a member of Switch and look out for the announcement of the date and time!
We have an advent calendar challenge for you
Every day over in the Secret Slimmer's Facebook group you will be able to be in with a chance of grabbing yourself £15 of New You Credit between the 1st December and 23rd December. On the 24th of December, there will be a mystery prize. To be able to win, we will post a task for you to complete, like posting an old photo or telling us your favourite festive New You drink.
So you see there really is no need to write off December when it comes to your weight loss efforts. To make December count, as well as organising your family or social calendar, make sure you put a plan together for your transformation because you still matter. And we know it's a little early, but Merry Christmas!