New You Plan Blog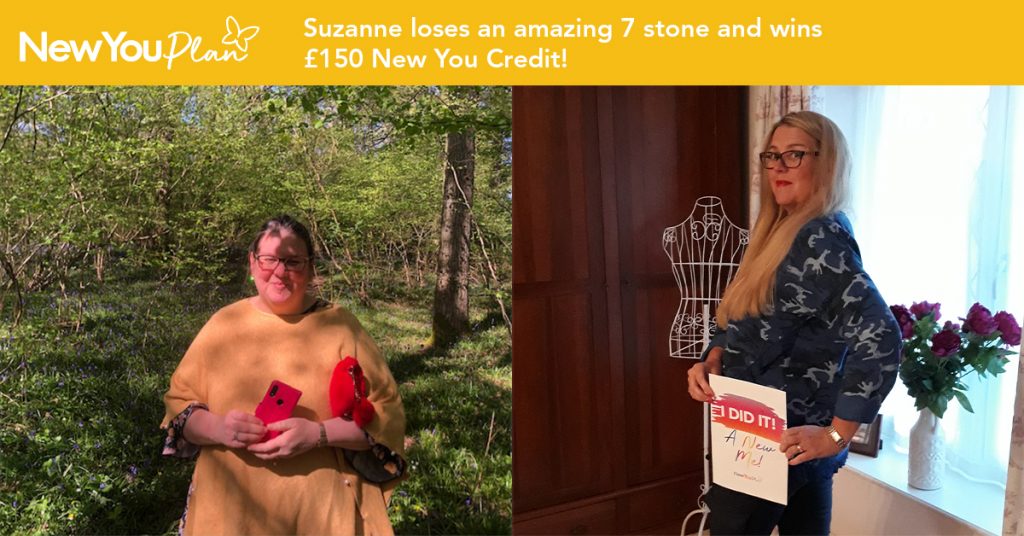 Suzanne loses an incredible 7 Stone!
For Suzanne being overweight had become a full time job. Food was constantly on her mind from dusk 'til dawn and the shame she felt was all consuming. However, that was the old Suzanne! Taking 3rd place in our Transformation Challenge and winning £150 New You credit, Suzanne found her why and didn't look back.
Read more on Suzanne's journey to happiness and discover how she went from invisible to visible with the help of New You.
Suzanne was approaching 49, she was menopausal, and knew she was heading into a life filled with health issues. She felt invisible but at the same time saw herself as:
"…the fattest mum at the school gates and […] an embarrassment to my husband."
Being overweight brought Suzanne the feeling of shame. Her self esteem was low and her life was dominated by her obsession with food. As soon as she woke in the morning, food would be on her mind and it would preoccupy her until she went to sleep at night. She was caught up in a cycle of hatred for herself and eating to escape her misery.
The day came when Suzanne feared that the glamorous person she used to be had been lost forever. But she no longer wanted to be what she had become which was:
"Everyone's favourite fat jovial friend but really dying inside."
In a bid to diffuse the ticking time bomb that was her health and become the person she felt she deserved to be, Suzanne took action. She looked for a way to become visible once more.
Suzanne discovered the New You Plan and in her first week lost over half a stone. That was all the motivation she needed to continue along her new found path and stay focused. She found she was no longer hungry all of the time and found the water flavourings a handy way to make drinking water interesting. She feared she would feel deprived, but felt more than satisfied by the tasty products on offer.
"The products have given me back the joy for life and taken away binge eating and regaining control."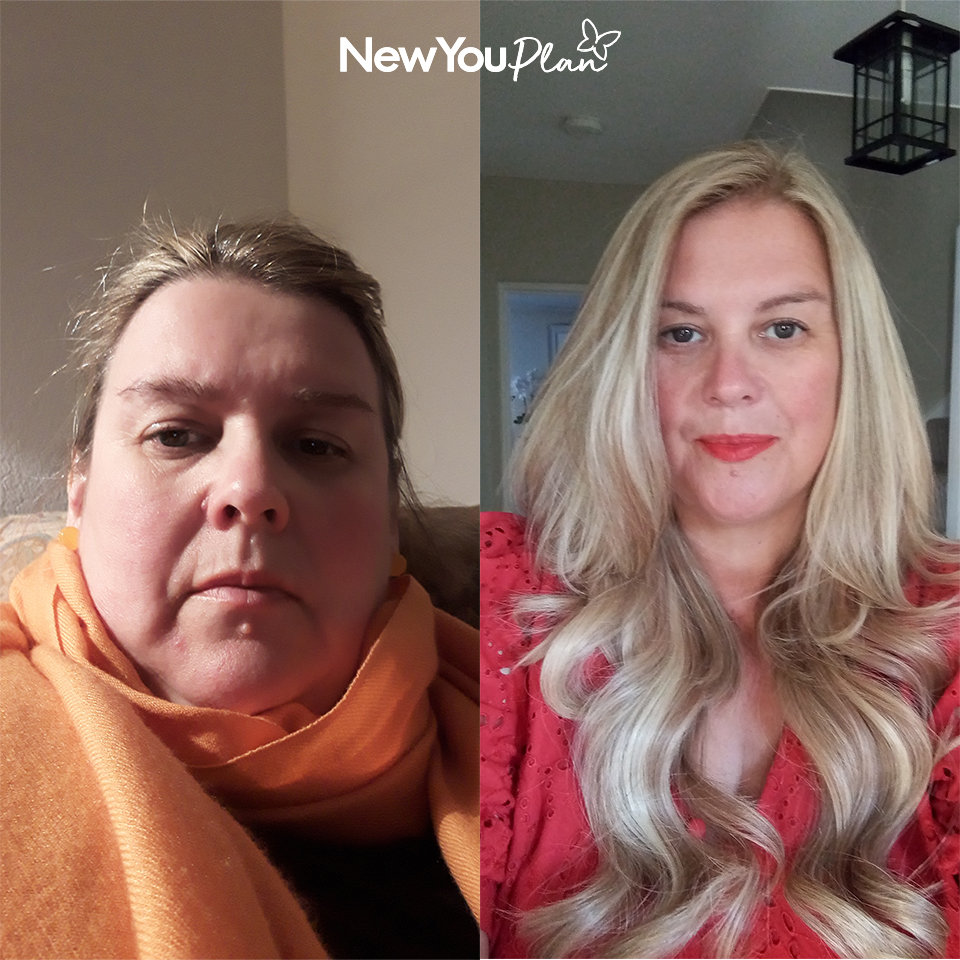 When Suzanne had lost 7 stone she decided it was time for her to enter the New You Transformation Challenge. Her new found visibility became validated when she found out that she had won the 3rd prize of £150 New You credit.
Suzanne now takes satisfaction in the simple things. When she tries on clothes, they fit. She can wear size 12 skinny jeans and knee high boots if she wants. She is now one of the thinnest mums at the school gate and feels the best version of herself for her son and husband.
"I am no longer a prisoner to food. I exercise everyday and the woman I used to be has disappeared forever. I now make my husband and son proud."
For Suzanne nothing tastes as good as slim feels and now treats New You products as a form of self love and self care.
"No binge or pig out is worth weight gain and is not self-love. The New You Plan has given me back control over food and to not be too dramatic I have my life back." 
No longer wanting to be ruled by food, Suzanne turned to New You to claim back her life for herself and her family and did it.
After successfully losing 7 stone and being the thinnest mum at the school gates, Suzanne entered the Transformation Challenge and came in 3rd place and proved that she was no longer invisible. 
You can enter our New Year New You 2022 Transformation Challenge at any point in your journey – top prize £3000 CASH! Whether you've lost half a stone or 10 stone, so why not just do it? You never know what you might get out of it if you don't give it a go