Before & Afters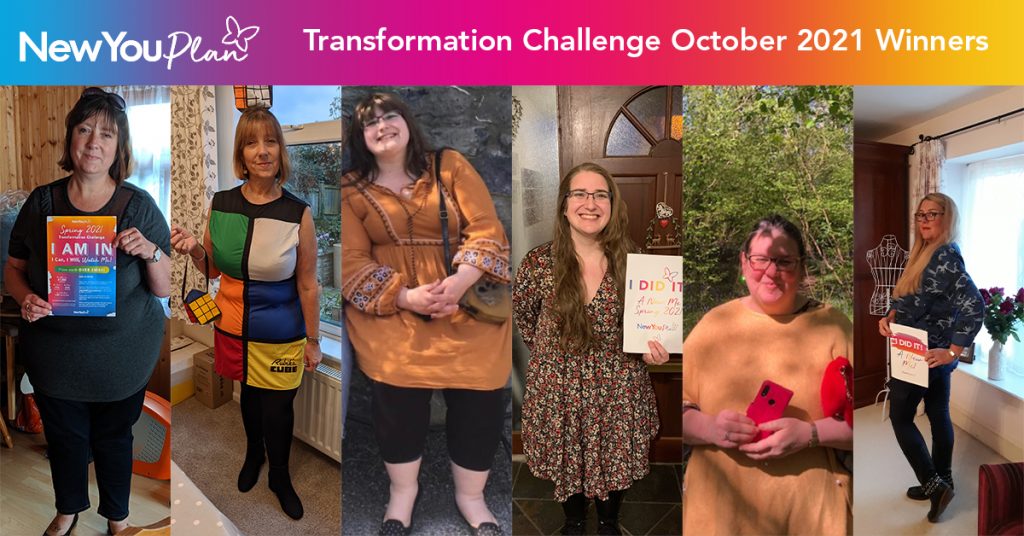 October Transformation Challenge WINNERS!
Our October's Transformation Challenge entries tipped the scale- literally!
With our winners coming in at a combined loss of 20 STONE!!!!
We absolutely loved every single entry, and you all really do make it so hard to choose the winners!
Thank you so much to everyone who entered.. If you have not entered before November's Transformation Challenge ends 30th November.
We are delighted to reveal the WINNERS of our October 2021 Transformation Challenge! Find out who has won our £1,000 CASH First Prize…!
Sarah H Takes October's First prize of £1000 along with losing a jaw-dropping 7.5 stone!!!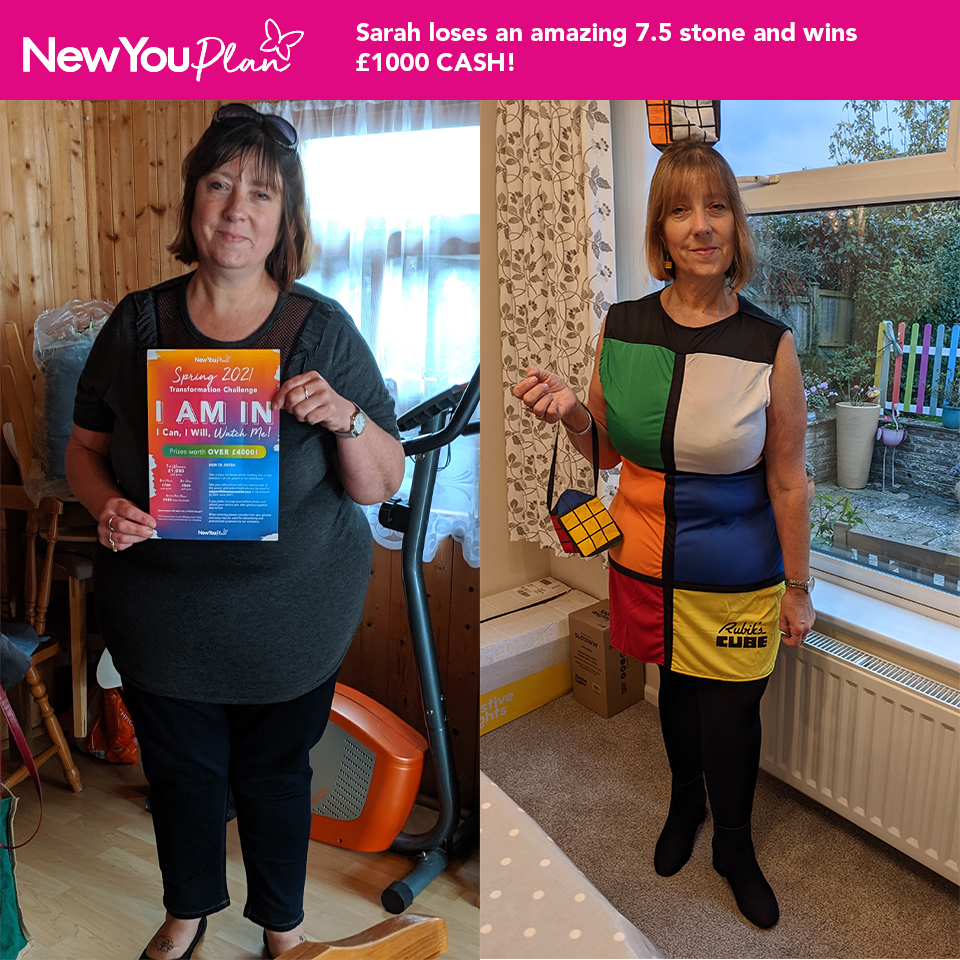 Sarah H came runner up in our July challenge and plugged away to lose even more weight and claimed our top prize!
Sarah is literally unrecognisable and has so much new gained confidence! Losing 7 stone she has the energy to run after her little granddaughter and to rock such an amazing Halloween Costume!
Huge well done to you Sarah you are INCREDIBLE!
"New You really, really works, it has saved my life and I am people's inspiration,.
Words of advice,.
1. Follow the plan and you can achieve amazing results
2. Become obsessed with the plan, I certainly have, I can't stop talking about it
3. Eat the meals you like, I haven't found anything that I don't like
4. Take up all the support offered, this really helps!"
Sarah G takes 2nd Place losing 5 1/2 stone and winning £150 New You Credit!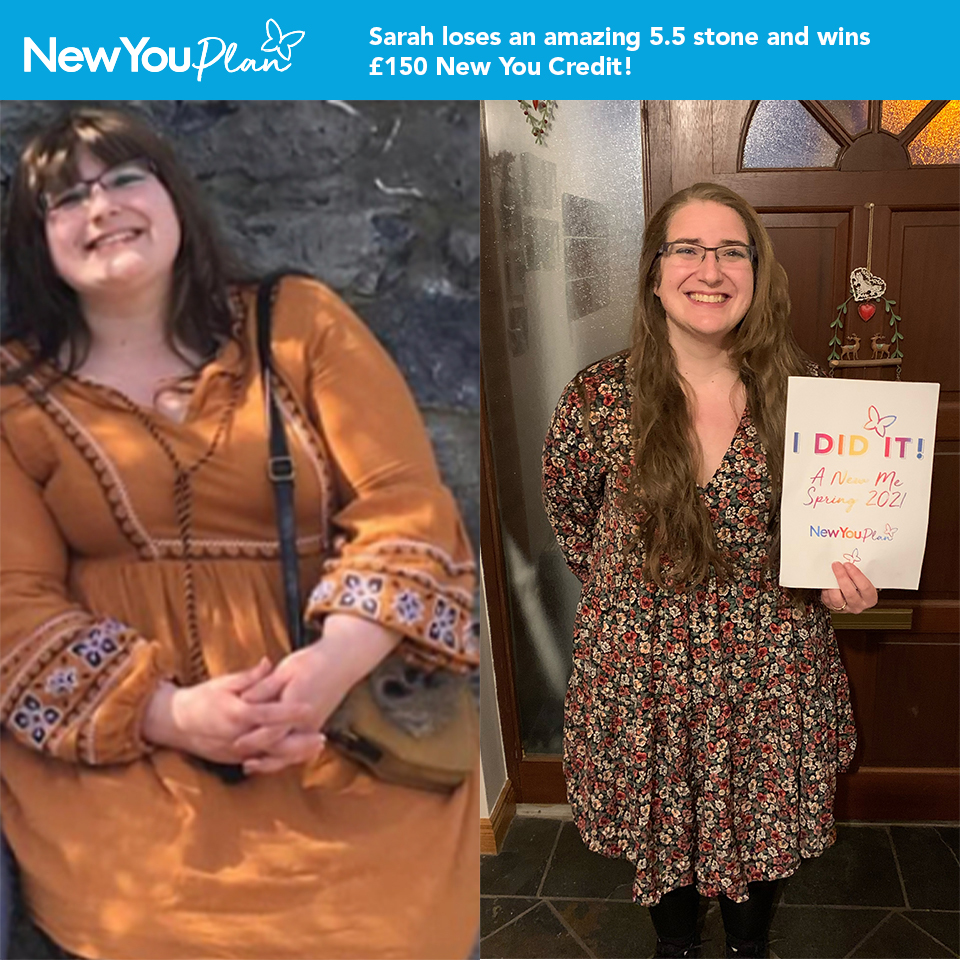 Sarah G takes our second place having her weight fluctuate to her heaviest after her wedding, the main reason for the beginning of her journey was to be eligable for help with fertility, Sarah is now 5 and a half stone lighter and looks so happy and confident!
" In my first week starting at 19.5 stone I lost 10lbs on 5 packs a day, my total loss so far after round one and half way through round 2 is 5 stone on plan, but 5.5 stone on my weight loss journey altogether I am now at 14.5 stone. My best non scale victory was fitting back into my favourite shorts and finding they were now to big, and my proudest moment was buying a size 16 dress, although I am more of an 18, the fact that a 16 that has never been a size I could look at before is now hanging in my wardrobe is the best feeling. "
Suzanne Takes 3rd Place losing 7 stone and winning £150 New You Credit!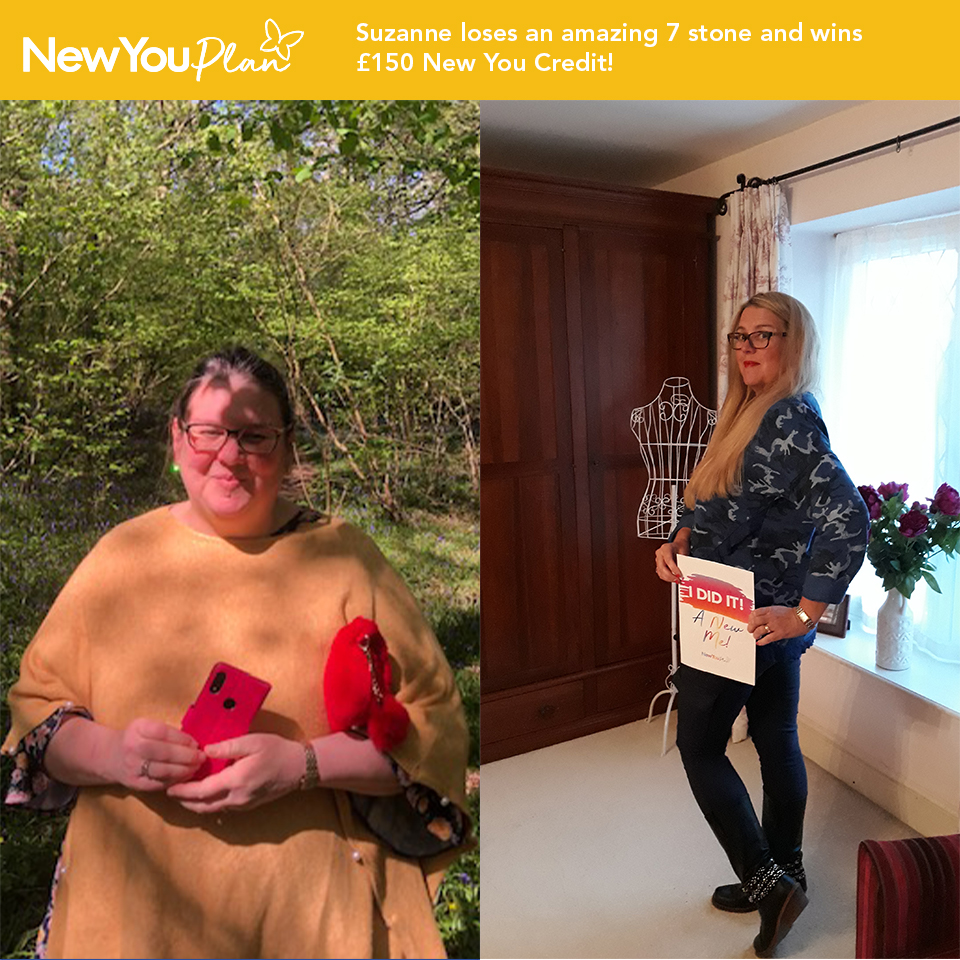 Suzanne takes 3rd place losing an amazing 7 stone! Suzanne felt invisible in her body being at a weight she was not comfortable at and now feels she is free now that she has control over food and fitting into size 12 clothes!
"7 stone down and a new me has emerged that can wear tight jeans and knee high boots. Shop in any shop as now everything will fit. I am no longer a prisoner to food. I exercise everyday and the woman I used to be has disappeared forever. I now make my husband and son proud ."
Thanks so much to each and every one of you who entered. Remember, you are all winners. Be proud of every pound that you have lost, look at how far you have come and celebrate those non-scale victories along the way.
You could be one of our next winners! One lucky slimmer will win £1000 Cash EVERY MONTH! 2 Runner up prizes of £150 New You Credit also to be won!