Diet Mindset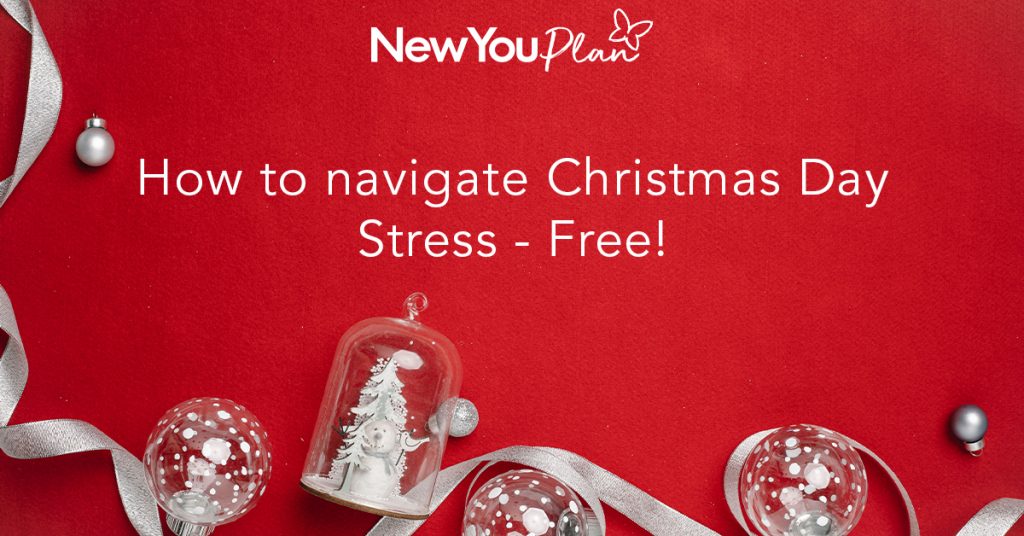 How to navigate Christmas Day Stress-Free
When you think 'Christmas' many things might come to mind – Santa, presents, friends, family and food. These are all things that many of us look forward to all year; however, they can all come with an added dose of stress or pressure too when trying to navigate a weight loss journey.
In many households, food plays a key role in the Christmas celebrations, all the way back to its origin as the midwinter feast. The difference is we are often now flooded with messaging about all the Christmas food you just need to buy so you can have a happy Christmas. At the same time, we're told to set our goals for the new year, often with a weight loss goal or a new diet to try. Is it a surprise we feel a need to eat all the food but also feel guilty about it?
If you struggle with your relationship with food or your body, Christmas can be an anxious and stressful time, but it doesn't have to be! We have some helpful tips that can help you achieve or maintain your weight goals and not miss out on any of the festivities with friends or family.
Having strategies and plans in place ahead of Christmas can help you to feel in control and allow you to enjoy the day.
You don't need to weigh yourself,

especially just after Christmas dinner or at the end of the day. While a number on a scale may represent your overall goal on your journey, the specific number over the Christmas period doesn't need to make a difference to your overall journey. Not only can it keep you obsessing but that number on the scales isn't going to represent a lasting weight change and can be influenced by other things like fluid retention.
Bring movement into the day's festivities

. Go on a family Christmas morning walk, choose a game like charades that gets you moving, challenge everyone to a mid-afternoon dance-off or an adults vs kids rounders match (weather permitting). 
Set your boundaries ahead of time.

You can also talk these through with the people you're going to be celebrating the day with so you don't have to worry about their influence at any point on your journey, especially on Christmas day. These boundaries can include:

whether or not you're going to eat when you're not hungry or if you're feeling full

 

are you going to prepare and bring some food for yourself that fits with your current diet plan

whether you're going to engage in talk around weight or your food choices.
Enjoy the turkey and vegetables.

They're staples of a Christmas dinner and are also great additions to a healthy diet. Turkey is a lean meat, lower in saturated fat and a great source of protein which can help to keep you feeling full. Vegetables are a great source of fibre and lots of important nutrients as well as being low in calories. 
Choose a vegetable gravy.

Instead of gravy made from cooking fats, vegetable gravy is easily made from leftover vegetables and is a great swap to pour over your Christmas dinner.
Savour the food.

Allow yourself to enjoy what you're eating especially if on Christmas day you choose to eat some foods that you wouldn't usually eat on your current dietary plan. Amongst all the chaos at the Christmas table, take the time to focus on eating, how the food tastes and smells, the texture of it and how it makes you feel. When we're distracted whilst eating, we are more likely to eat more than you need and feel less satisfied afterwards.
Practice mindful eating in the run-up to Christmas

. If you're unsure about the advice above, try getting into the habit of focusing on what you're eating and why before trying to do it at a table full of people and distractions. It's also a great habit to get into any way to build a better relationship with food and to avoid unconscious overeating.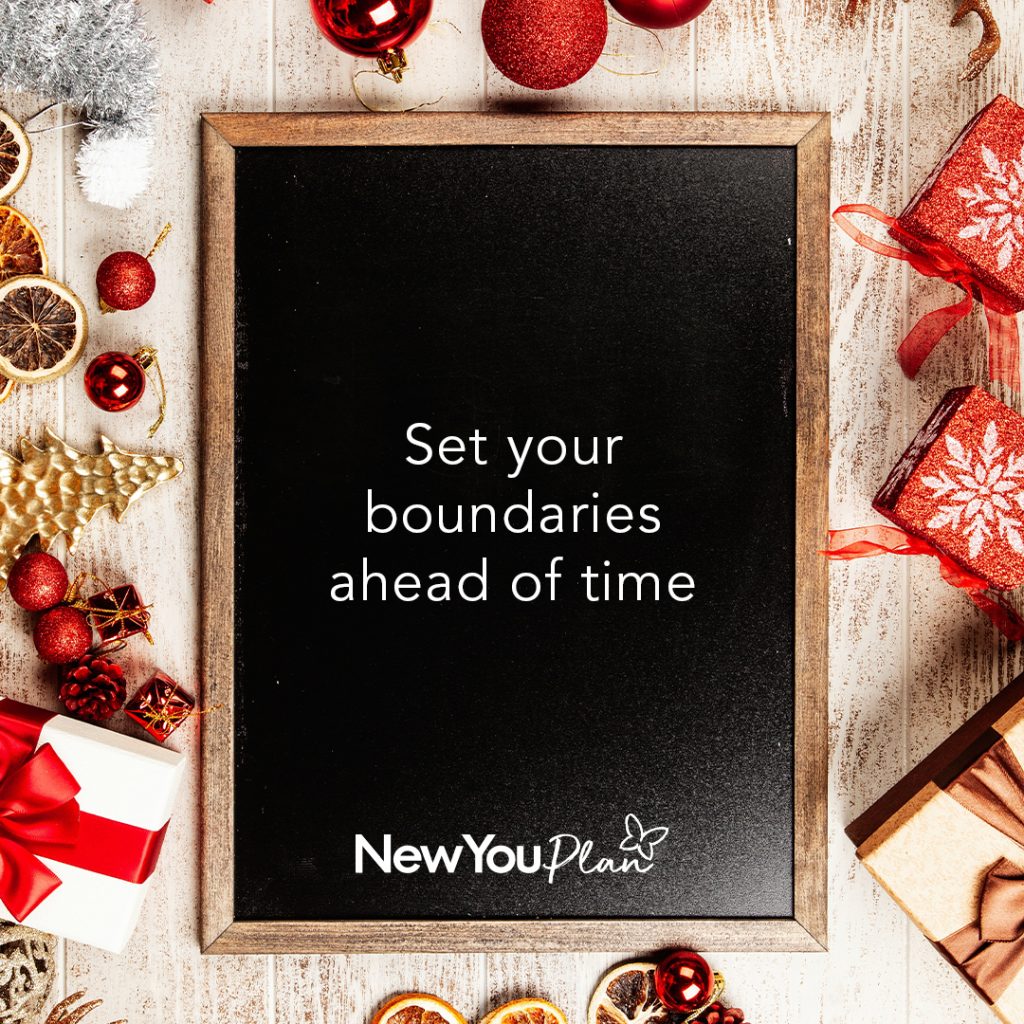 Remember, Christmas is such a short space of time compared with your regular dietary intake. If you end up deciding to put the mindful balance of your dietary intake on hold for Christmas, or you inadvertently eat or drink more than you intended, it doesn't mean you've lost all the progress you've made so far. It doesn't mean you lacked control or became unhealthy. Restricting yourself too much can limit the enjoyment you get out of Christmas and may lead you to eat more than your regular intake later on.
The Christmas period can be a time to solidify our unhelpful thought patterns around food and body weight with our national, built-in tradition of over-eating and over-drinking, immediately followed by restricting in January. This Christmas could be time to put tools in place to start repairing that relationship with food during a time that can be one of the most difficult to navigate. This wouldn't just be to tackle Christmas indulgence; this could be the beginnings of repairing your relationship with food going forwards.