New You Plan Blog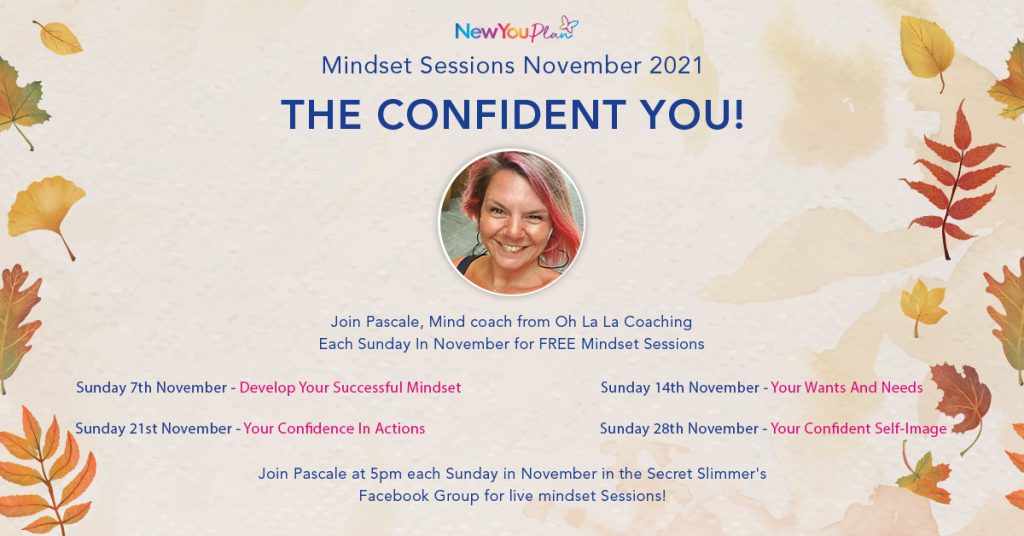 Your Confidence in Action!
Now you understand yourself a bit more and you know the area's of confidence that you need to work on, it's time to take action and start to build on your self-belief and confidence.
This week in her coaching session, Pascale will offer suggestions on tools you can use to take action on a regular basis and flex and build up that confidence muscle.
The only way to become good at anything is to practice and the same goes for your confidence. And it's important to practice the right way in order to make your actions become second nature. 
Pascale's downloadable workbook has some suggestions on how to set yourself up for successful practice and some of them include:
Stand or sit in a posture of confidence 

Get familiar with your inner voices 

Talk kindly to yourself 

Visualise yourself confident 

Give yourself permission 

Celebrate all your wins 
Pascale often talks about mantra's and believes that while working on your self-belief and confidence you should consider your voice as a resource.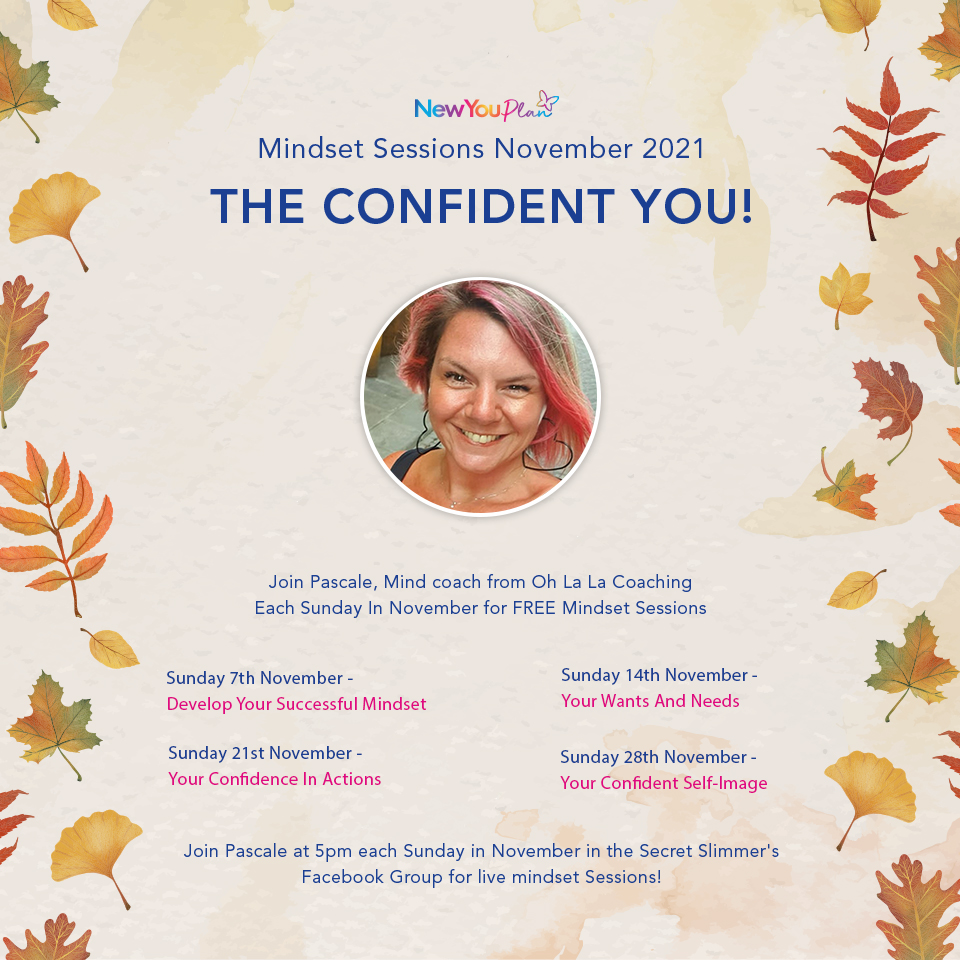 It's important that you say mantras which are relevant to you and your goals, but here are some suggestions to give you inspiration:
I am amazing I am powerful 

I am so proud of me 

Nothing can stop me.

I believe in myself and my abilities. 

It is enough to have done my best. 

I have the power to change myself. 
It may not always be easy and that's ok. 
Another self-esteem tool that Pascale advocates is journaling.
You can write down, on a daily basis, all the positive things that have happened and what you are grateful for. Doing this highlights all the things that you have in your life and will make you feel amazing which has a knock-on effect on your self-belief and confidence.
Of course, this is just a brief overview of what Pascale will cover in week 3 of self-confidence coaching. You can find more in-depth coaching with Pascale every Sunday at 5 pm over on the Secret Slimmer's Facebook group or watch previous sessions in the 'Guide' section. Don't forget to download your workbook, it's an invaluable resource and something you can revisit time and time again.
Also, if you're able to catch Pascale live, you could win £25 New You credit!