New You Plan Blog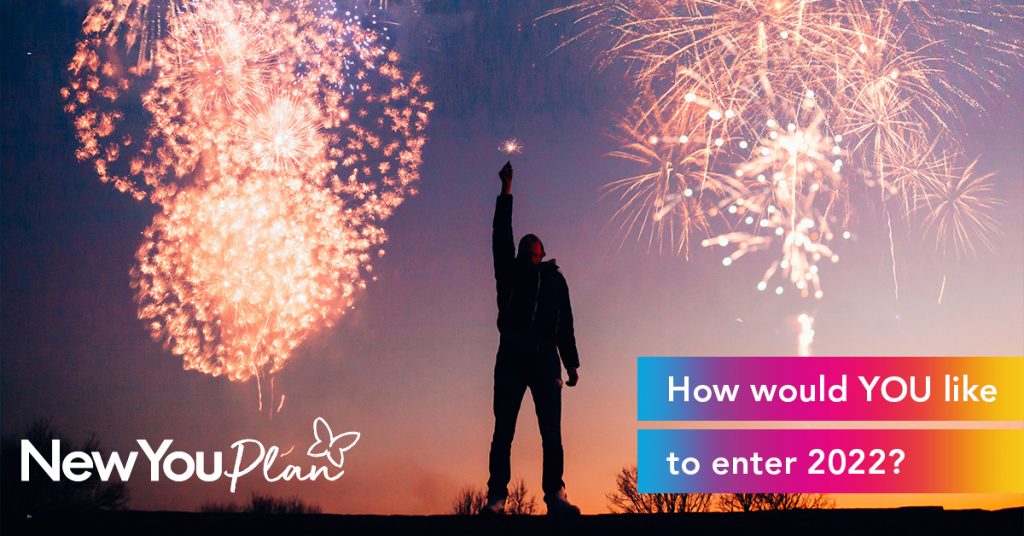 Do You Want to Enter 2022 as An Amazing New You?
Over the last few months, we've all been getting used to living our lives with a new kind of normal. Covid is still around and it looks like it's here to stay and something we will have to live with just like the flu (but worse). With that in mind, you could hope that as 2022 kicks off life will be fully back to regular normal. 
Covid aside, have you got any hopes as we step into 2022? Are there things you are hoping to overcome between now and January 1st?
If you think about it, the pandemic has prevented us from doing a lot of things. But are you now using that as an excuse because your weight has made you lose confidence? It's completely normal to feel you've lost a part of yourself if you no longer feel comfortable in your skin. But it doesn't have to stay that way forever, you just need the right motivation and the right tools to kick start your amazing transformation.
It's never too late to start and if you start now, you could enter 2022 feeling amazing!
By losing weight, getting into a good mindset and increasing your confidence you could look forward to:
Strutting your stuff at the office Christmas party. You could wear that outfit that you now fit into!

Going out dating again. Ask out that Barista you've been flirting with for the past 3 months.

Getting that family photoshoot that you've been putting off for a year. Aunt Mabel has been dying for another Smith family Christmas card!

Joining in at the local Christmas Karaoke, because no one can murder a Mariah Carey song like you can!

A day in the city Christmas shopping without it feeling like a workout with all that walking.
Come late spring you could look forward to:
Having the confidence and energy to take part in your child's sports day parents event. After all, it is your right of passage to embarrass them – we mean, make them proud!

A shopping spree for new summer clothes that are actually weather appropriate. No more cover-ups and being sweaty!

Enjoying Nemesis at Alton Towers without the fear that you're too 'big' for the ride.

Boarding your holiday flight knowing that you didn't need to request a belt extension.

Being medication free because you've taken your health to the next level.
We think you would agree that all of the above are great things to look forward to and we're sure you can add plenty of your own. But how can you make any of these happen?
Firstly you need to make the decision to try. Put aside all the excuses to procrastinate getting started. We've heard them all:
I'm too busy.

I've not got time.

It's too hard.

It won't work.

What if I fail?

It's not the right time.
These are all symptoms of a fixed mindset, which our mindset coach Pascale can help you alter – for FREE.
So while you work on your mindset you can make use of 4×4 Plan to get your body where you want it to be quickly (for high level motivation) and healthily (for maximum nutrition).
If you've not heard of our 4×4 Plan, it's super simple. 4 of our products and 4 litres of water a day. It's easy and it works.
You deserve to put yourself and your health first. You deserve to step into 2022 and amazing new you.
To get started head on over to our website to see the fantastic deals we have on our bundles and then join our Secret Slimmer's community. There in the Guide's section, you will find all Pascale's previous mind coaching sessions to get yourself started.
See what you can achieve in just 7 days, you won't be disappointed.