Diet Mindset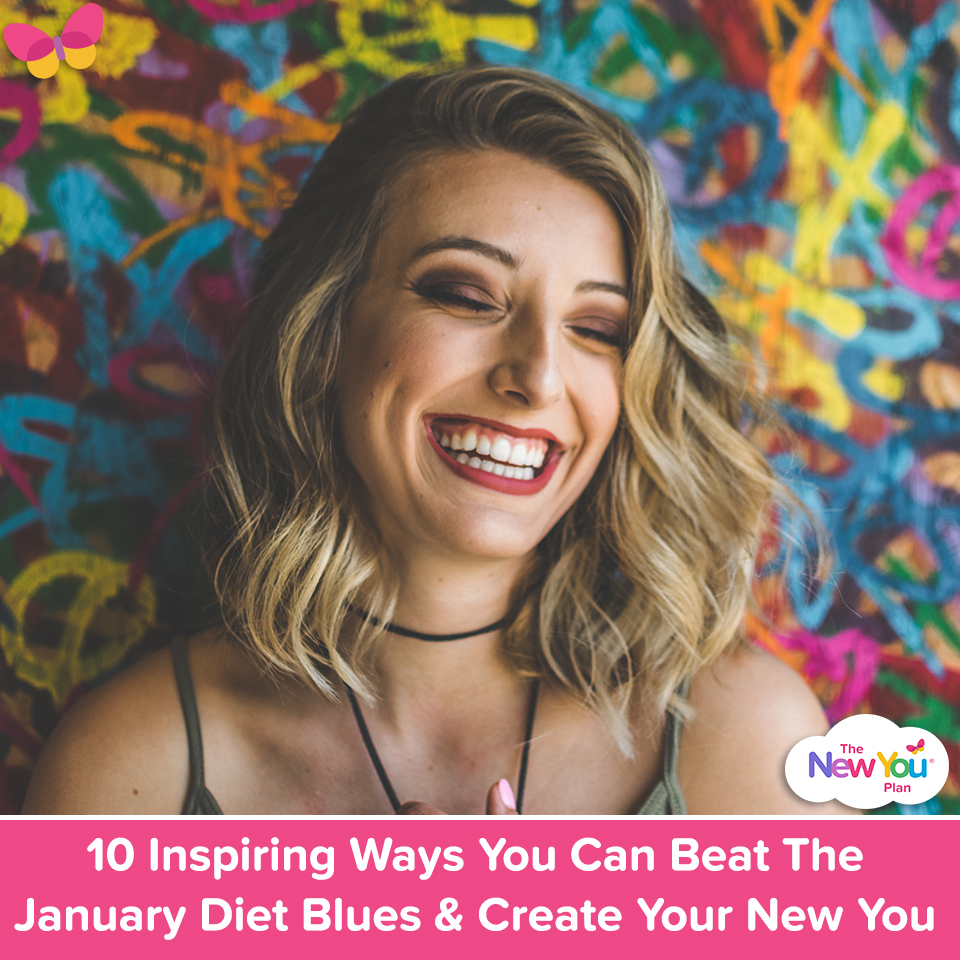 10 Inspiring Ways You Can Beat The January Diet Blues & Create Your New You

Don't let the January diet blues sabotage your weight loss goals! Check out our 10 inspiring ways to beat the January diet blues and create your new you for 2018!
1. Write out your goals for the year.
There is nothing more inspiring than feeling that you are the author of your own life story! This is the start of a brand-new chapter in your life so make it a good one! Write out what you want. Who do you want to be? Where do you want to go? How do you want to live your life? What adventures do you want to go on?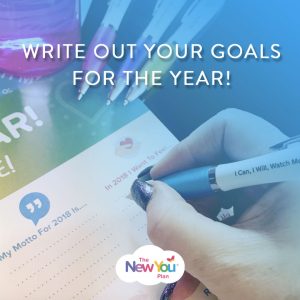 2. Create a blueprint
Once you know what you want to achieve in 2018 then create a blueprint about how you're going to get there. Think about the mini milestones and how you will reward yourself. Set your first mini goal and see how your energy changes. Focus on small goals – make them fun, believe in yourself and award and celebrate your achievements. Believe that this year is going to be a year of exciting transformation, not at time of deprivation.
Our New You Plan Blueprint will help you get clear on how exactly you're going to achieve your goals this year. This must-have blueprint will help you break your journey into mini goals and help you celebrate every achievement.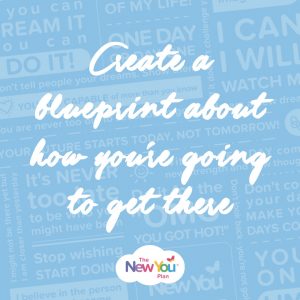 3. Visualise yourself at your goal
Visualisation is an important tool in your motivation for creating a new you in 2018. The clearer, more vibrant and exciting the picture, the better chance it will become your reality. Going to your visualisation will give you the inspiration and the energy to put the effort in each day to make the right decisions and to have the willpower to stay on track to make your dreams come true.
In our Magical Me journal, we encourage you to spend two minutes visualising yourself at your goal every day.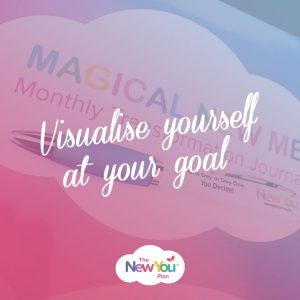 4. Choose a diet plan that will motivate you and get your exciting results.
There are so many different diet plans out there so it can be overwhelming and confusing. If you have a lot of weight to lose the biggest way that you will have success is by seeing big, motivating results. If the diet you're doing is not getting you the motivating results that are going to keep you motivated and encouraged to stay on track, you probably will not get to your goal.
The New You Plan helps people to get a kickstart because our meal plan is a very low calorie total food replacement diet plan that is 100 percent nutritionally complete. If you can get those big results in the first week or so, it will boost your mood and confidence as well as your success of getting to your goal.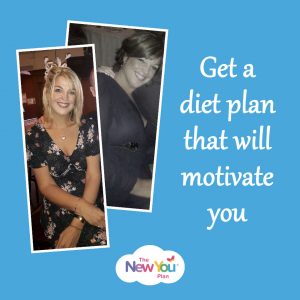 5. Boost your mood with moving!
If you're feeling a bit down about your weight and feeling overwhelmed about the journey that lies ahead, the first way that you can start to feel a bit more positive and in control is to simply move. Emotion comes from motion – always reflect on this. When you're feeling low think about what you're doing with your body. If you're lying around not doing much then your mood is going to reflect that. Get up and go for a walk… put on your favourite music and dance… just do something! Even set a timer for five minutes and see how different you feel after five minutes of movement. Even better, get outside to nature! Getting some fresh air will make you feel so much better and it's great for the immune system.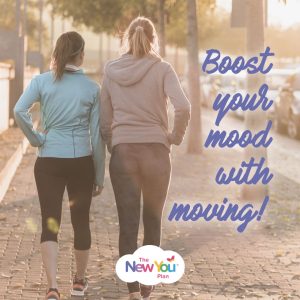 6. Realise how amazing your life is and how much you have to be grateful for!
In the Magical Me Journal, every day we prompt you to write down five things that made you smile in the last 24 hours. We also ask you to write out a list of things you are grateful for. This will remind you of all the good things in your life and why you are pursuing this new chapter.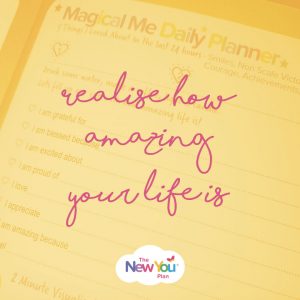 7. Record your journey
Take measurements and photos. You can keep them to yourself or you can share them by setting up an Instagram account or a blog or even join a private community like our Secret Slimmers group, where you can share your journey and get amazing support from our customers. You can also record your own personal thoughts and feelings in a journal. We have created a special journal for our customers who are following our total food replacement plan that will help you to dig deep into what that means to you and why you're on this journey and why is important for you to achieve a slim and healthy figure and 2018.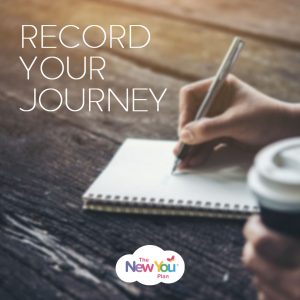 8. Feel proud of who you are
Start your weight loss journey from a place of love. The number on the scales is simply that! It is just a number! Everybody wants to be healthier and looking good in their clothes but who you are as a person is not defined by your weight so really recognise what is amazing about you. You are amazing – you know that you are so believe it now. And in your Blueprint we highlight this as the very first thing that we want you to do – write out what makes you amazing and why are you deserve this.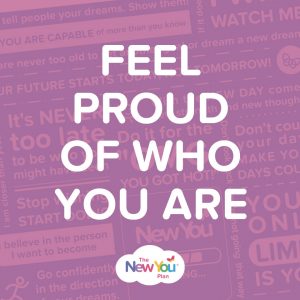 9. Look good, feel good
When you don't feel so good about your size, it can be easy to not pay as much attention to how the little things that happen every day make us look and feel. Have a look at all your daily habits such as your beauty regimes, what clothes you're wearing and start to pay attention to the details. This will help you to want to keep the momentum going of looking better and feeling better throughout 2018.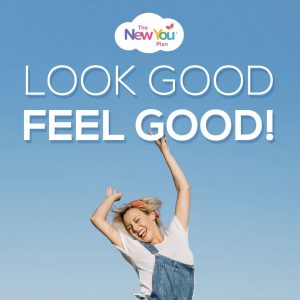 10. Get a mantra
Have a saying that you repeat to yourself every day. This should be something that will make you believe that this is your year and that you have that inner strength to say no to anything or anybody who is going to knock you off your mojo. You could make this mantra your home screen on your phone. You can repeat it to yourself every day when you're out for a walk, when you're getting ready for work or when you are cooking a family meal.
Our New You Plan Manifesto is a handy pocket-sized card, packed full of amazing reminders of why you are doing this. Keep this in your handbag or put it somewhere that you will see it frequently everyday to remind yourself to stay on track.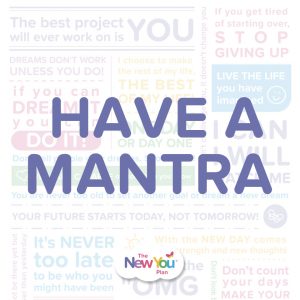 Armed with these top tips, you can easily beat the January diet blues, set yourself up for success and have an amazing 2018 where you smash your weight loss goals once and for all!
____________________________________________________________________________________________________
Get started on the BEST TFR Plan TODAY!

Getting started is the first step in your journey to a brand New You! To help you understand fully how our plan works, our Get Started page with designed specifically for people new to the plan.
Head over to our site where you'll find tonnes of important information including how our plan works, the science behind it, loads of top tips, information on our meals, as well as real customer testimonials.
Click here to visit our Get Started page!
*Everyone is different, and we can't guarantee how much weight you will lose. Check out our success stories to see what our customers have lost.