Before & Afters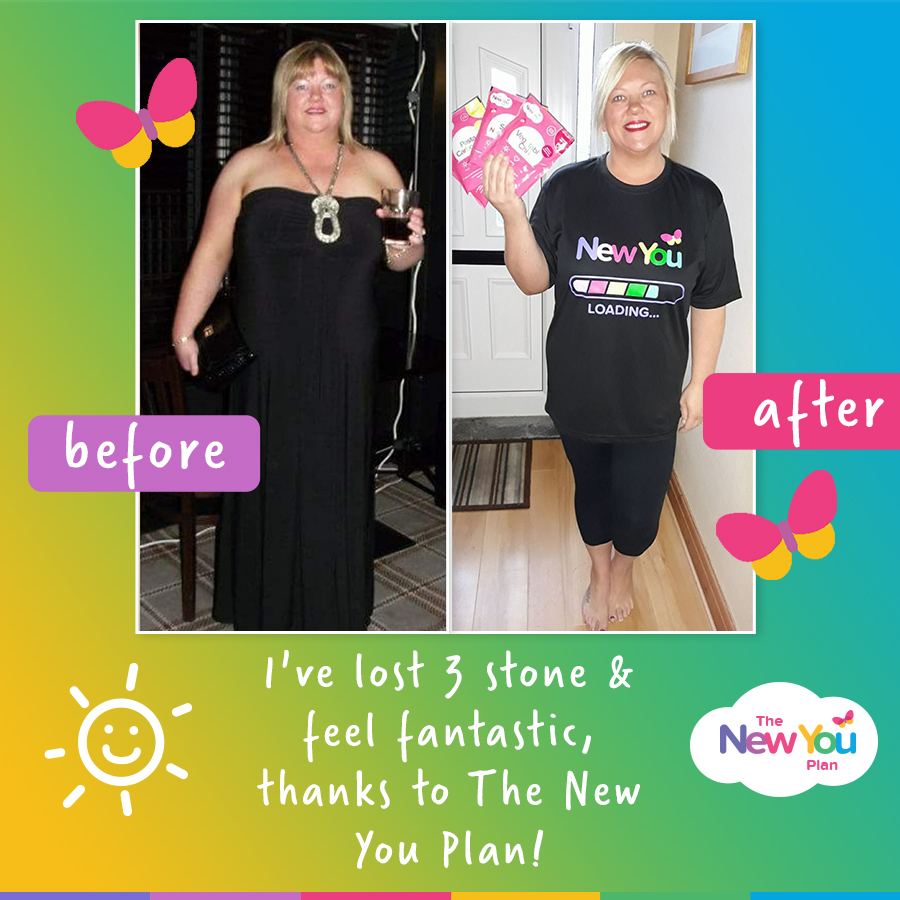 Victoria's Life Changing TFR Journey With The New You Plan

Before finding The New You Plan, Victoria was fed up always being the "fat one!". Since finding our TFR plan, she has lost 3 stone and feels amazing! The compliments have been rolling in and she has gained tones of confidence. As her wedding day approaches, here she shares her story and how her life has completely changed.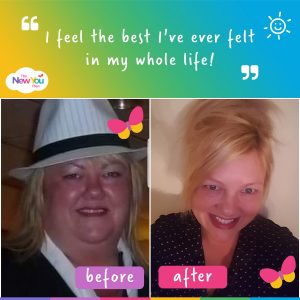 Victoria, why did you start your weight loss journey?
I always was the fat one in class. On nights out, I was the fat one left on her own in the club when smoochy songs came one, never being asked to dance. I was always being stared at in the street. I finally got fed up and didn't want attention being drawn to me for being overweight. I wanted to do this for me. I no longer wanted to have legs that went raw as they rubbed together in the summer. I was determined to feel fit and healthy for the first time in my life. I longed to know what it felt like to receive a compliment and know that the person genuinely meant it, rather than trying to make me feel better.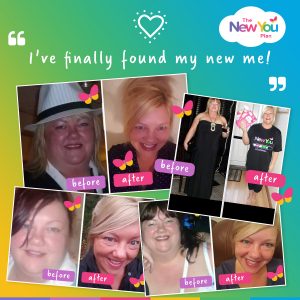 How did you discover The New You Plan
I started The New You Plan in October 2017. My friend's mum lost weight using the plan and said it was brilliant. Seeing her success and how easy she made it look, spurred me on to give it a go. So I took the plunge and started. I ordered my food and as soon as I started, I was hooked. I realised I had finally found something that would work for me. I finally felt like my dreams were quickly becoming a reality.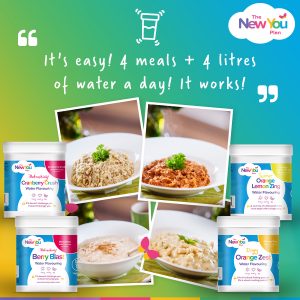 Tell us about your weight loss journey
About 2 years ago I lost 6 stone myself but I struggled to shift any more. I hit a plateau. This is where The New You Plan came in. I have now lost 3 stone using the plan and I am hoping to lose 2 more stone by March to get to my target weight.
I'm a very positive person and give this plan my all. I'm in it 100% and it's worked for me. I work hard as a cardiac nurse and I'm saving for a house so I was worried that I wouldn't be able to afford the plan. However, I quickly realised that it doesn't cost me any more than normal food shopping.
In all honestly, I've found the plan super easy. It fits easily around my busy shifts. 4 packs a day, 3 snacks a week and 4 litres of water is all it takes to lose weight. It's the winning formula! Plus, it helps that the food is actually yummy. I'm being asked all the time what my secret is. Some of my friends are starting the plan now as they can't believe the results.
Before I started I was fed up, bloated, felt ugly and not sexy at all. Now I have loads of energy, great skin and a smile that nobody can knock off my chops!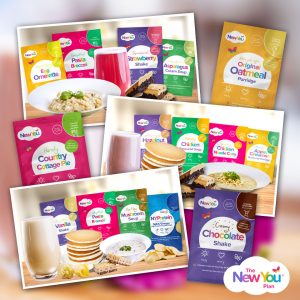 Tell us about your favourite meals and snacks
I love the Wafers and Bars. The Chocolate Brownies are perfect for when you are craving something sweet. The really hit the spot. The Crisps are my ultimate favourite for munching while watching telly. With such amazing variety, I never feel like I'm missing out.
How do you feel since losing weight?
I feel so much better in myself. I have bags of energy and my skin is glowing. I feel the best I've ever felt in my whole life. I'm not doing bad for my age. The plan has made me realise so much about my eating habits and my mindset has completely changed. Although I know that I need to watch what I eat, I know I'll never be overweight again. I am so excited knowing that I will be slim and beautiful on my wedding day. I can't wait to spend the rest of my life with Mick.
I love all the friends I have made on Secret Slimmers. This group is without fail, the best support of all. I definitely couldn't have done it without it!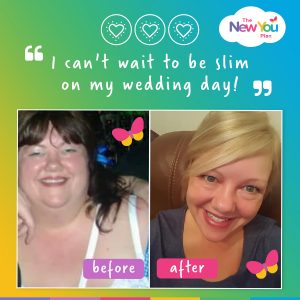 What advice would you offer anyone thinking of starting the plan?
My advice is to read about the plan and make sure you follow it properly. Stick to it 100% and you're sure to get results. Make sure you have all your packs each day to ensure you meet all your nutritional needs.
Good luck on this life changing journey! xx
____________________________________________________________________________________________________
Get started on the BEST TFR Plan TODAY!

Getting started is the first step in your journey to a brand New You! To help you understand fully how our plan works, our Get Started page with designed specifically for people new to the plan.
Head over to our site where you'll find tonnes of important information including how our plan works, the science behind it, loads of top tips, information on our meals, as well as real customer testimonials.
Click here to visit our Get Started page!
*Everyone is different, and we can't guarantee how much weight you will lose. Check out our success stories to see what our customers have lost.