New You Plan Blog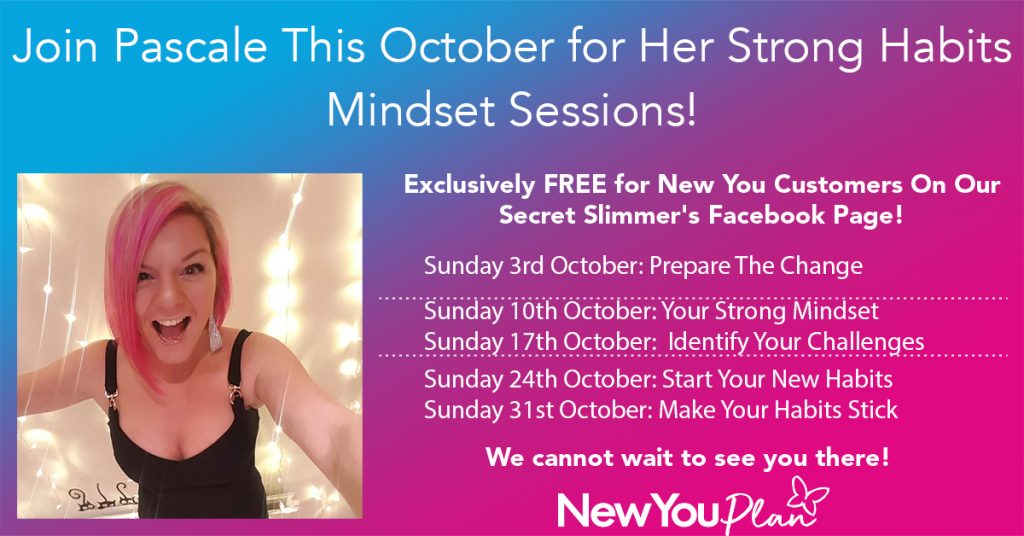 Prepare The Change In Your Habits!
Pascale is back after her well-earned break and plans on helping you bring in some changes just like the month of October does!
October is the perfect month for you to set some new strong habits which will not only support your transformation goals but your whole new healthy, strong, and happy lifestyle.
Pascale kicks off week 1 by teaching you:
How to get clearer about exactly what you want.

What plans to set.

Ensure your plans will achieve the changes that you want to happen.
For the most part, your plans should include being prepared to design changes in your life and setting up new healthy habits – not restrictions.
To help you with this, you can download Pascale's workbook and write down:
Your New You goal.

Your lifestyle change goal.

The habits you want to set up or change in order to support your New You goal and new lifestyle.

What it would mean for you and all aspects of your life.  

What it would mean for your future.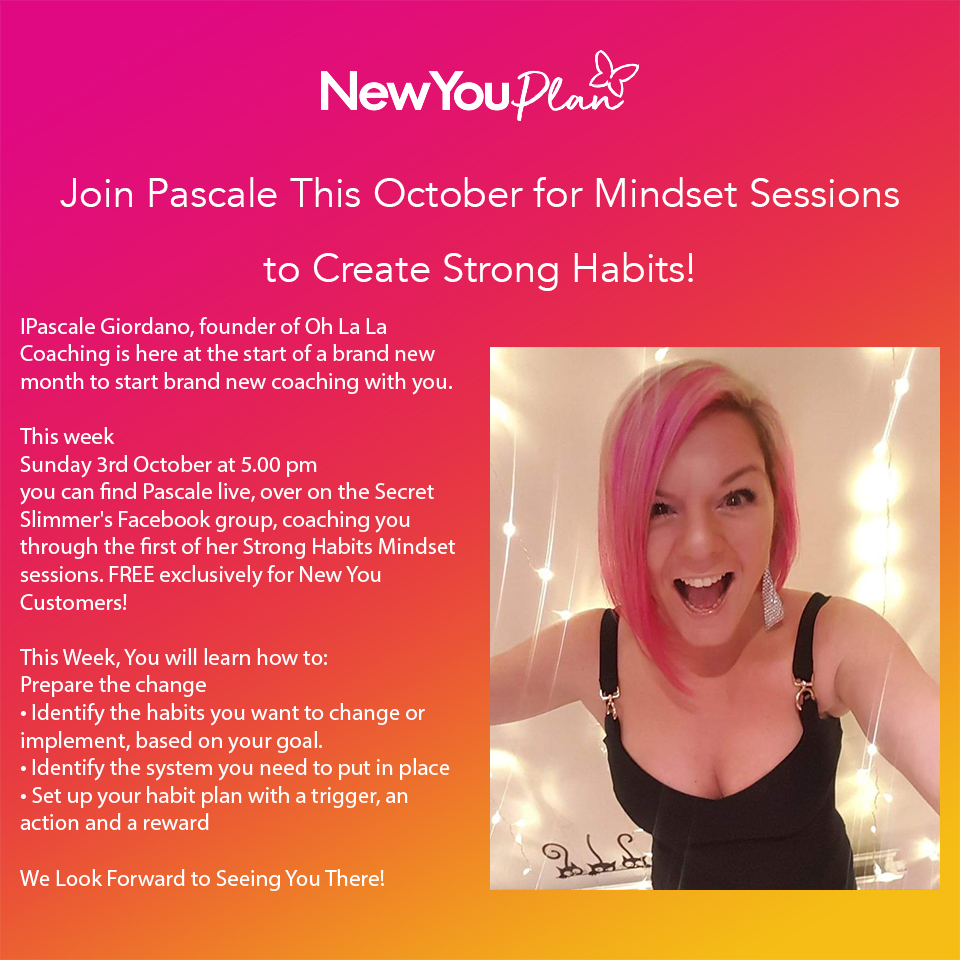 Setting up new habits means change and doing things differently. You will need new behaviours and new systems. Ask yourself of each habit:
What would that involve? (Be super specific)

What systems do I need to put in place daily to help me make it a long-term habit? 
Just remember, good habits are as addictive as bad habits, and a lot more rewarding.
For more in-depth help in making positive changes in your life, and learning about systems you can implement, you can find Pascale every Sunday at 5 pm over on the Secret Slimmer's Facebook group or watch previous sessions in the 'Guide' section.
If you catch her live, you could win £25 New You credit!
Each Month we create a workbook to keep you focused and make notes and actions based on the sessions these can always be found in the files section also!