New You Plan Blog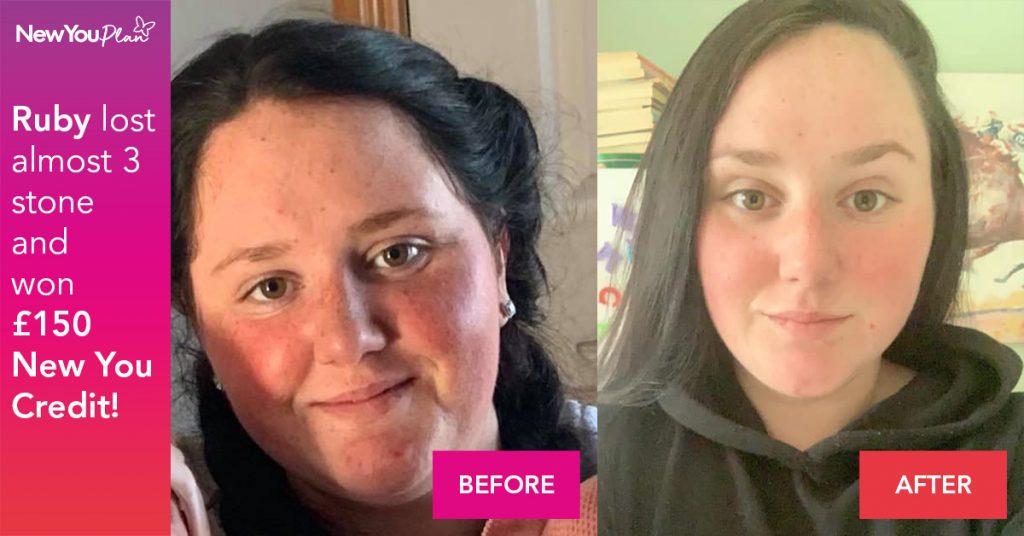 Ruby Lost just shy of 3 Stone in just 12 Weeks after 2 back to back pregnancies!
Transformation Challenge? Accepted!
Being a parent is hard work and sometimes you can lose yourself. 
For Ruby, she was finding life hard after two back to back pregnancies and carrying an extra 4 stone to what she was used to. She didn't know who she was anymore and wanted to make changes. 
Deflated after exercise wasn't giving her the results she wanted, Ruby discovered people raving about the New You Plan on Tik Tok. She decided to give it a chance.
We interviewed her to discover more about her story and to see how her chance paid off!
Ruby's story began as many women's do. She was struggling to lose her baby weight, only for Ruby it felt like double the amount as she had had two back to back pregnancies.
After the birth of her last child, she realised she had gained an extra 4 stone. She ducked out of pictures with her babies due to shame in her appearance but knew that she couldn't do that forever:
"After missing out on so many beautiful pictures and memories of the first year of my babies lives I start walking every day"
In a bid to feel confident in pictures with her babies, and capture those important moments, Ruby turned to exercise to try and shift her weight. However, after 3 months she had only lost 8lbs and felt deflated. Her unhappiness with her postpartum body began to affect her mental health so she looked for an alternative weight loss solution.
That's when Ruby discovered The New You Total Plan.
"I stumbled across a TikTok video which spoke about the new you plan and after looking at a few more videos I ordered my first pack the next morning."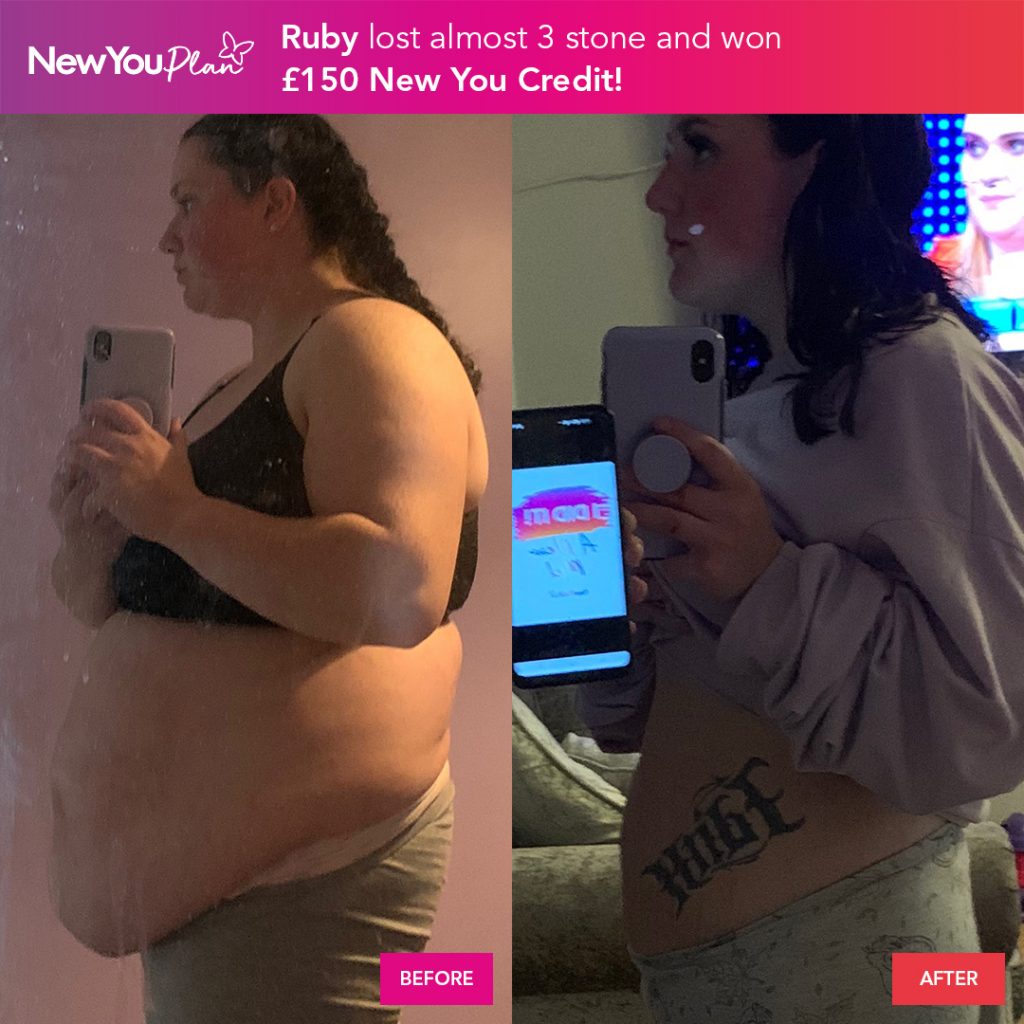 When Ruby received her first order she jumped right in. She quickly learned what packs she liked and those she didn't. Although she admits that thanks to the variety in the box, there wasn't many packs she didn't like!
After her first week, she was delighted to discover that she had lost 9lbs, 1lb more than in the previous 3 months by just walking! After that, she regularly lost around 4lbs each week. It wasn't long before she started to notice differences in herself.
"After three weeks I started seeing and feeling a difference in myself which really motivated me."
At her 3 month weigh-in, she couldn't believe that she had lost a total of 47lbs!
Ruby knows that she is still a work in progress but losing weight has transformed her life as well as her body. She is working at a job she loves, with racehorses and feels her old self making a comeback. 
"I'm a slimmer more confident new mammy than I was three months ago!" 
As Ruby continues on her transformation journey she has this to say:
"I will be forever grateful for the New You Plan you gave me my happiness back!"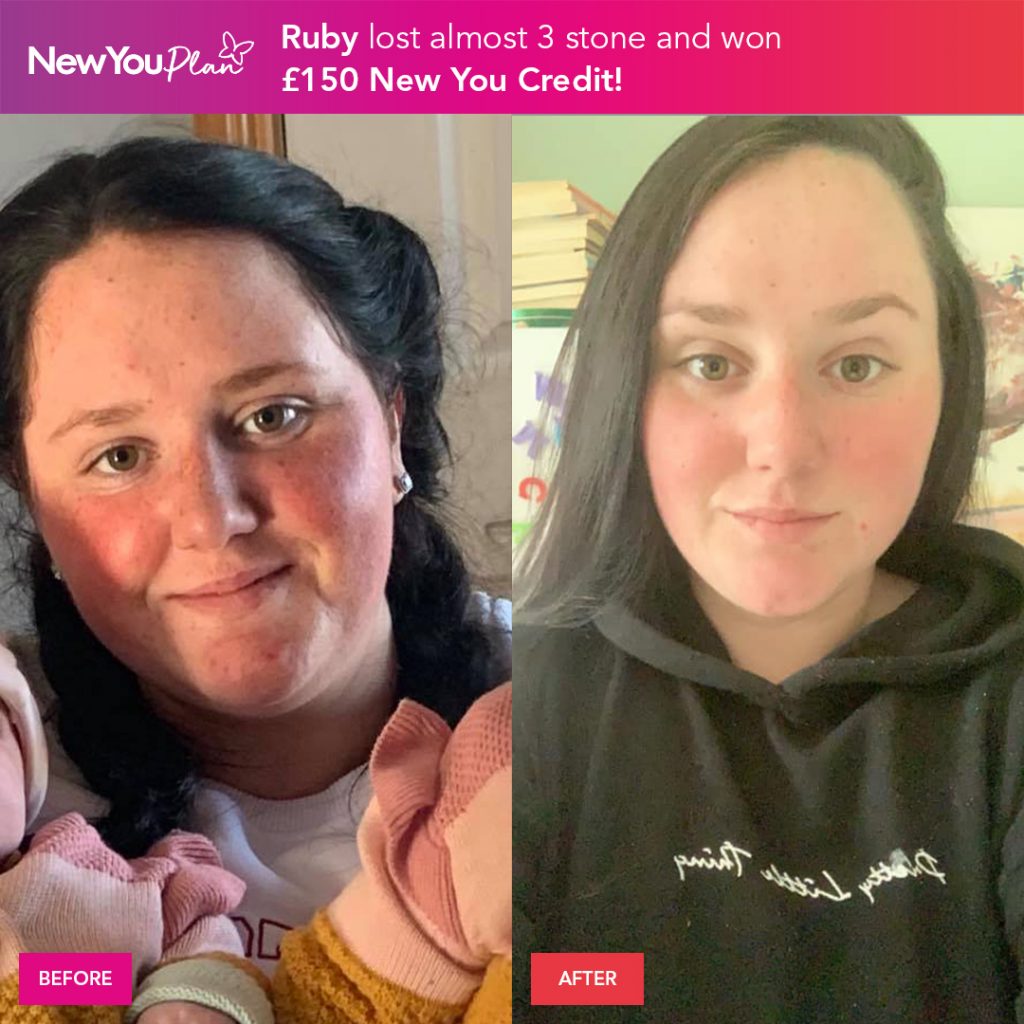 Now 47lbs lighter, Ruby is right on track to feeling like her old self – or even better! 
After failing to get the results she wanted with exercise alone, Ruby could have given up, but motivated by her babies she carried on and found success with the New You Plan.
If you have baby weight to lose or feel your weight is affecting your confidence, then just like Ruby did, give us a try. All you need to do is head on over to our website and order your New You Total Plan today. You can join our community of Secret Slimmer's to enjoy the benefits of our supportive family and even enter our Transformation Challenge to win £1000 in CASH!