New You Plan Blog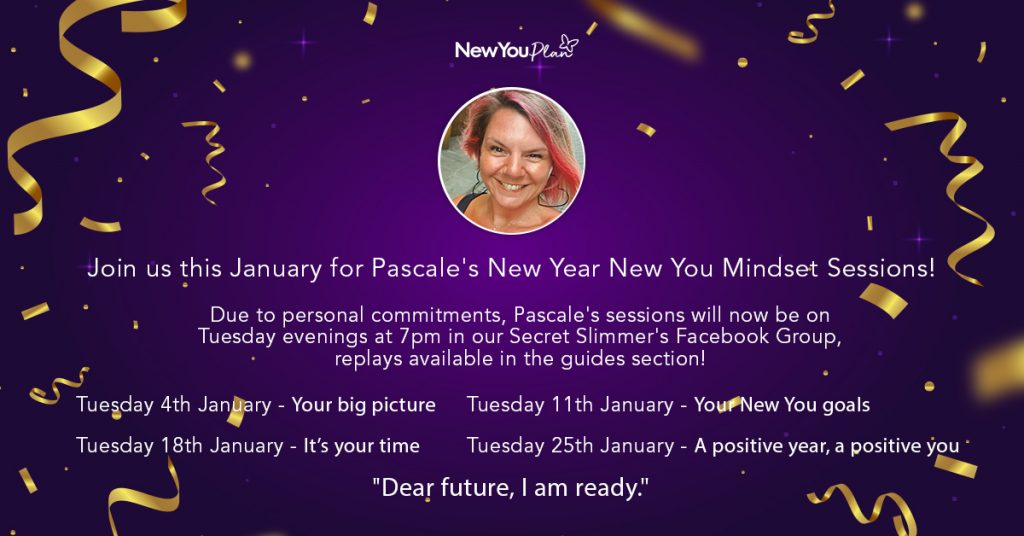 New Year, New Chapter, New Plans For A New You!
Happy New Year! 2022 is here and even though the world is still a bit crazy, there is no reason why you can't take some time to focus on your transformation and forge a great new you.
Pascale is back from her Christmas break and ready to help you find some positivity for yourself and start the year the right way. She believes that with a new year comes new beginnings which is a powerful thing. It's an exciting opportunity to make your dreams come true because, with the right mindset, anything is possible.
2022 is a new chapter in your life, with blank pages and you get to write your own story. What will that be? 
To help you make a start, throughout January, Pascale is helping you find your positive vibes and look at the big picture of what's to come for you in 2022. Week one is all about considering what you want in your life. This can change and it might not be the same as it was last year. 
In January's workbook, there's a great planner which helps you break down different areas of your life so you can rate them. It's from this that you can think about how you would like parts of your life to be and what you could do to achieve those desires.
Areas such as:
Career.

Finance.

Weight and body.

Personal growth.

Romantic and family relationships.

Health and fitness.

The environment that surrounds you.

Fun and leisure.
The more clear you are about what you want, the more driven you will become to make your dreams come true.
Once you've painted your bigger picture, Pascale will help you in the 3 weeks thereafter to set up your health goals in a way that will motivate you, help you discover the systems and tools that will aid you to achieve your goals and help you to develop and maintain a positive outlook which is so important to your journey and health and wellbeing.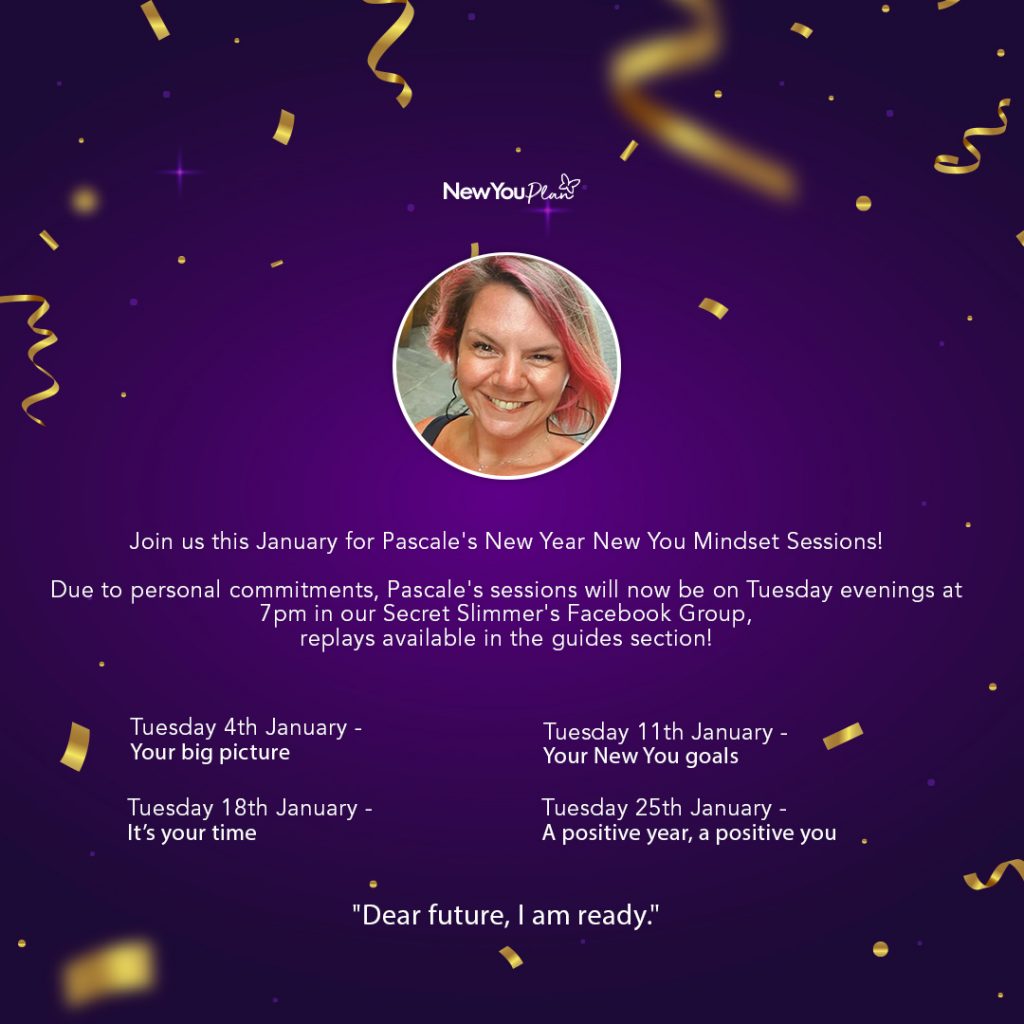 NEW Time, Same Place
As usual, you will find Pascal and your workbook over on the Secret Slimmer's Facebook group. However, the day and time have changed. You can be with her live on Tuesdays at 7 pm. January's FREE sessions are as follows:
Tuesday 4th January  
Tuesday 11th January 
Tuesday 18th January 
Tuesday 25th January 
And don't forget if you can make the live sessions then you could be in with a chance of winning £25 of New You credit.
With the holiday season behind us, it's time to focus on your 2022 goals. But go easy on yourself, change doesn't happen overnight but with a plan that works for you, you can become who you always wanted to be this 2022!