New You Plan Blog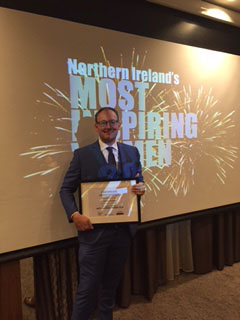 Julie-Ann crowned one of Northern Ireland's Most Inspiring Women 2016 by Business First!
It has been another jam packed week at the New You head office, welcoming new customers on board, arranging orders to go out on time and keeping our lovely community motivated on their weight loss journey, but this hasn't been just any other week. This week turned into a proud moment for the New You team with the inclusion of an award ceremony..
This year Business First teamed up with MGMPR ltd to discover and praise influential talent across Northern Ireland in the bid to find the most inspiring women of 2016. They wanted to find business women who had gone the extra mile within their companies and gained praise and admiration from their employees and customers. Through a nomination process the judging team welcomed entries from many different sectors of the business world to find worthy women for the title. Through these nominations they received several success stories from peers, creative strategies that wowed and innovative ideas to impress clients, all in all, the short-listing process must have been a very difficult task to complete.
As you can imagine even the list of short listed candidates was a lengthy one as the business sector in NI has expanded greatly over the last decade. The competition was high, but amongst all the competition we are delighted to say our very own Julie-Ann was crowned one of the top 20 inspiring women of this year. We all know Julie-Ann is a very busy woman and making the New You Plan a success has been on top of her list since she first established the company. Without a doubt the company has rose to success year after year with her loyal team and dedication to her customers on their journey to a healthier happier way of living. This enthusiasm has stood out among the community allowing her to be nominated for such a well deserved award.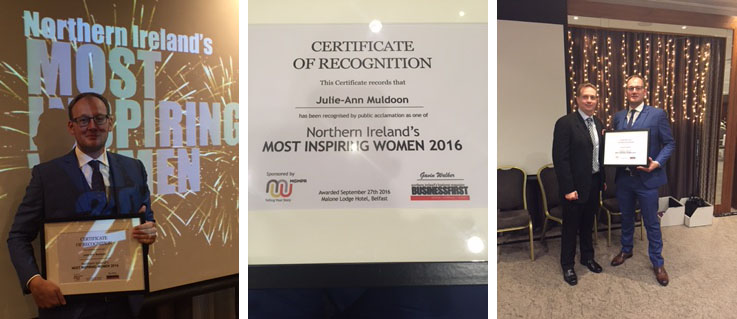 Gavin Walker, editor of Business First said 'This is a new feature which celebrate women and the work women do'. Such an award is the perfect chance for the 20 talented women a chance to look back at their achievements and celebrate with the people who have helped them every step of the way. Julie-Ann has hand picked her successful team who equally inspire the New You community.
The award ceremony took place on Tuesday 27th Sept at the Malone Lodge Hotel, Belfast were the held an awards and networking lunch for the 65 women nominated for the title. As Julie-Ann was away on business her husband Michael and New You Customer Service Manager Grant accepted the award on her behalf.
For the full list of the 20 Most Inspiring Women 2016 – click here.
From all the team we want to congratulate Julie-Ann again for achieving such a well deserved title. A brilliant business woman who will be inspiring her colleagues and community for years to come!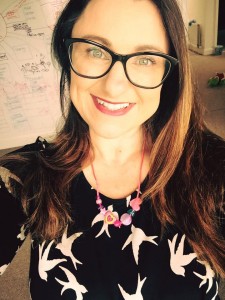 Well done Julz  🙂