Diet Mindset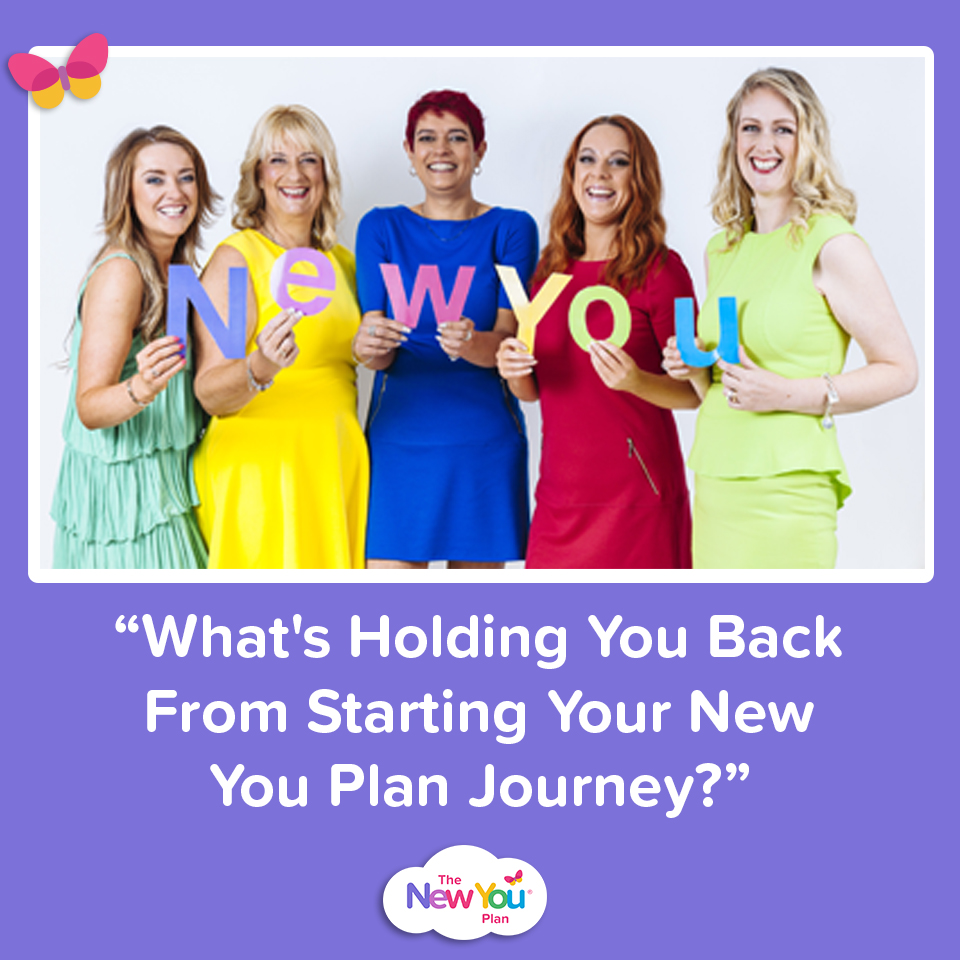 What's Holding You Back From Starting Your New You Plan Journey?

Reservations about starting your New You Plan journey? Whatever concern is holding you back from getting started, we have the answer, which is backed up by our customers.
Check out these common concerns and put your mind at ease thanks to comments from real customers!
"I won't like the meals" – FALSE
At The New You Plan, our range includes over 40 tasty meals and snacks that our customers LOVE! We are always working hard in the background to grow our selection, and only ever offers products which we ourselves like. We trial new meals and snacks and encourage our customers to give us their feedback.
As everyone has different tastes, we try to cater for this by offering a wide range. This means we have a vast selection of Shakes, Hot Meals, Breakfasts, Bars, Soups and Snacks.
Plus, while on the plan, your tastes will change. So if you try something at the beginning you might find in a few weeks that it becomes one of your favourites!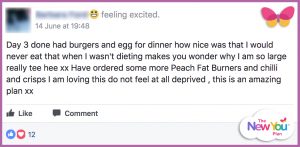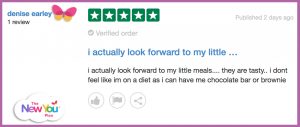 "It's too complicated" – FALSE
What our customers love about the plan is its simplicity – there's no calorie counting, embarrassing weigh-in meetings, food weighing or prep. All our products can be prepared in under 3 minutes and all you need to do is enjoy 4 meals per day and add in a couple of snacks per week, if you wish. That's it – it's that easy!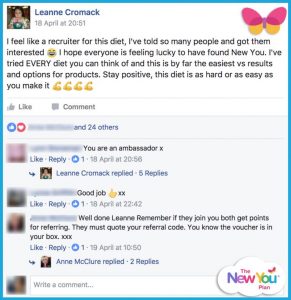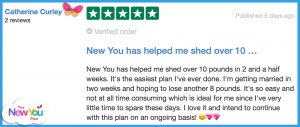 "An online community can't support me" – FALSE
At The New You Plan, we pride ourselves in offering a support system unlike anything else out there. We devote every single day to ensuring our customers are fully supported in our Secret Slimmers community.
This group is full of positivity and encouragement, with people all on the same journey together. Life long friendships have been formed (and even a few relationships), as everyone has a common understanding of what it feels like to really want to lose weight. We are all on this journey together!
We even have a team of New You Plan Cheerleaders who are on-hand to answer any questions you may have. This fab group of ladies are all Total Food Replacement or maintaining their weight loss and inspiring others is what they LOVE to do.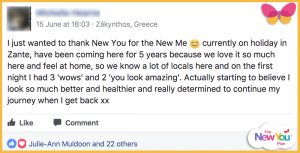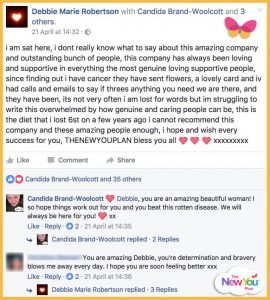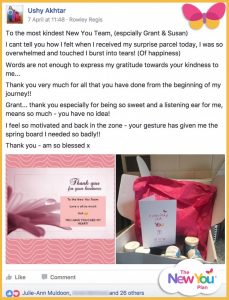 "My weight will plateau" – FALSE
So many people are demotivated by other diets, losing half a pound, or a pound every week. At this rate, they know they'll never reach their goal, and so they give up.
The New You Plan is different. A ketosis diet, it promotes safe, fast weight loss, meaning you can enjoy high weight loss amounts week after week, without feeling hungry. So many of our customers lose 10lbs and upwards in their first week alone*. This is the encouragement they need to keep going and after 12 weeks, they've lost 3 stone or more!*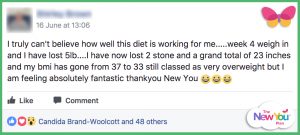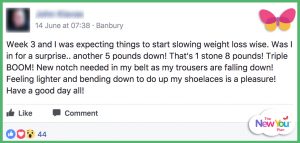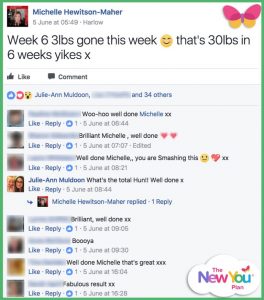 "I won't be able to keep the weight off" – FALSE
Definitely not! During your time on plan, we educate you on how to maintain your weight loss. We even have a Momentum Maintainers Facebook group, where we encourage anyone maintaining to join. Every day you'll find amazing healthy recipes, top tips for keeping that weight off and the same support system you received in Secret Slimmers.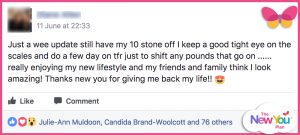 "Losing weight is boring" – FALSE
While typically, so many diets are boring, we're different. Our community is all about promoting weight loss in a fun way. Dieting is hard, but it definitely shouldn't be boring. With this is mind, our Facebook community is buzzing, thanks to our daily challenges, spot prizes, weight loss challenges, polls and competitions We give away thousands of pounds worth of prizes ever year.
Get on board, delve deep into every challenge and fully immerse yourself in the experience. You'll quickly see why so many people love us!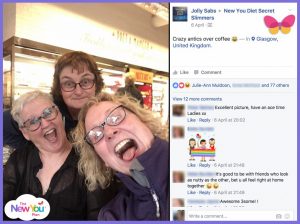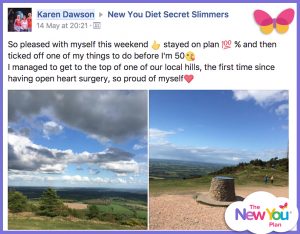 "Surely I need to exercise too" – FALSE
A lot of our customers have health conditions which means they can't exercise, or quite frankly, they don't want to. While we encourage you to get fit and active, if exercise isn't for you, that's okay! You can still expect to see amazing weight loss results. Plus, when they start losing weight, so many people gain the confidence to get out there and do things they never imagined possible, so exercise could easily become a part of your life that you love.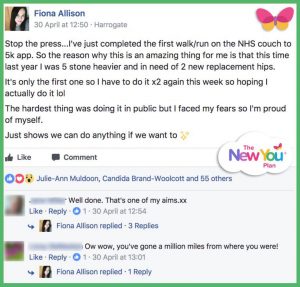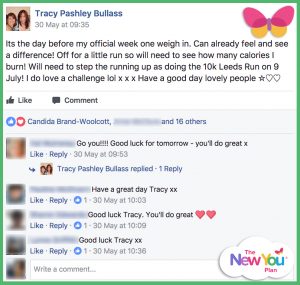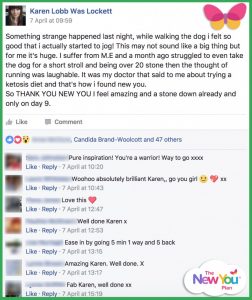 "It will take ages to see results" – FALSE
After just one week, not only will you see a difference on the scales, but you'll feel it too. Check out these amazing week one weight loss results.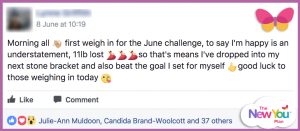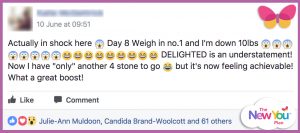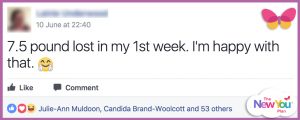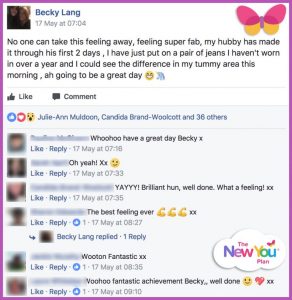 Find out for yourself – Start today!

Getting started is the first step in your journey to a brand new you! So that you can fully understand how our plan works, our Get Started page was designed specifically for people new to the plan.
Head over to our site where you'll find tonnes of important information including how our plan works. Plus learn the science behind it, get loads of top tips, information on our meals, and read real customer testimonials.
You can visit our Get Started page by clicking here.