New You Plan Blog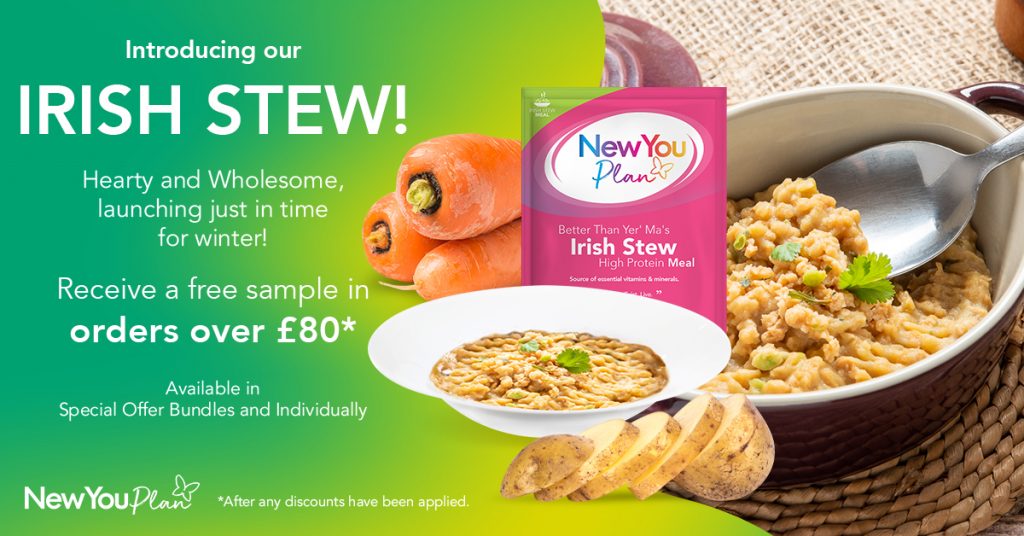 Irish Stew – The Real Taste of Home
Tastes and smells have the power to bring on memories from the past, and that couldn't be truer when it comes to Irish stew.
It can take you back to when, dressed up in your coat, hat and scarf you would arrive home on a frosty winter evening and be greeted by the comforting smell of stew. And although your face was numb, you would still manage a smile at the thought of what awaited you.
Sitting down at the table, with your soda bread at the ready, you'd wait patiently for that hearty bowl of goodness that mam or grandma had been cooking in the pot all afternoon. As it went down, the heat of the stew would warm you from the inside out and with that satisfying peppery kick as you swallowed, you knew you were home.
So why are we taking you down memory lane with Irish stew? Well, New You have decided to celebrate its roots by creating the national dish of Ireland, just for you – Irish stew.
It's been a long time coming but we finally have a comforting Irish stew that you can eat as part of your Plan on those chilly winter evenings. It's a potatoey pick me up, just like the real deal but by the taste, you wouldn't even know that it is suitable for the vegetarians amongst you!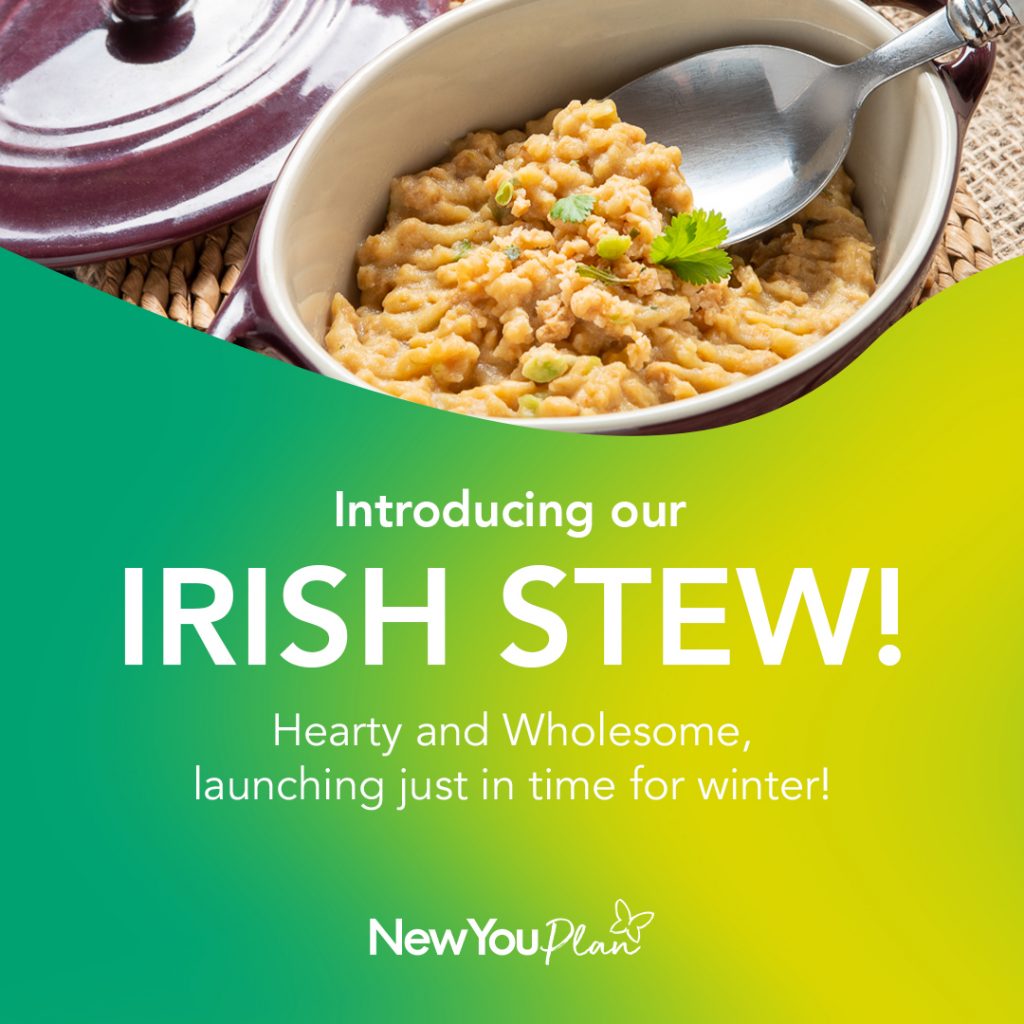 Stew has been an Irish household staple since around the 1800s and was originally made using goat or mutton, onions, potatoes and water. But over the years the recipe has evolved to include other native root vegetables and herbs like carrots, parsley and salt and pepper. In the last one hundred years or so, families have put their own special spin on the dish, and now we've added ours.
Even if you're not from Ireland, you can appreciate the reassuring feeling you get from a wholesome stew, no matter where it hails from.
As well as being suitable for vegetarians, the New You Irish stew is gluten-free and contains 11.6g of protein as well as all your essential vitamins and minerals.
It's available to order now over on our website or on our app. We're also popping in a free sample of it on orders over £80. We are so excited for you to try it!