Before & Afters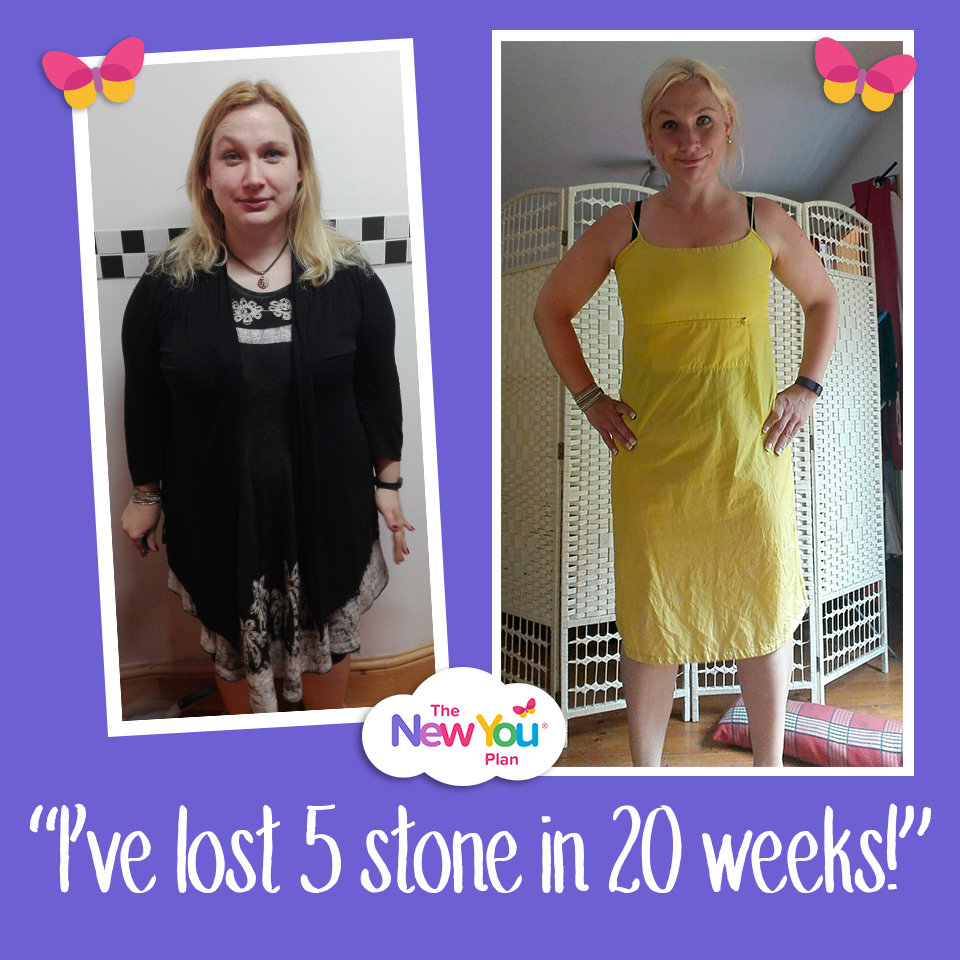 [Customer vlog] "I've Lost 5 Stone In 20 Weeks!"*

After 20 weeks on plan, customer Hele reveals that she has lost a HUGE 5 stone! Check out her customer vlog this week where she reveals how she's feeling. Plus get her top weight loss tips for success!

My meals plans…
While my meal plans haven't changed a lot, one of the things that has changed is my bar-eating habit. I have made a deal with my children and they have hidden my bag of bars. We agreed that they can give me a maximum of one bar a day and they follow the rule religiously. I even tried to find their hiding place the other day when they were at school, to cheat a little – but I couldn't find it. So I stayed 100% on the plan. Also the arrangement with my children payed off big time! I am very glad my children are supporting me – even though they really enjoy having this kind of control over me!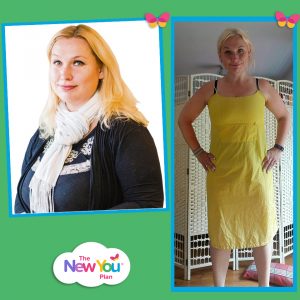 What I overcame this week…
I have really surprised myself this week. I had a day this week and a day the week before when I kind of made a conscious decision about having an extra bar that day. So I had my breakfast and couple of hours later – the bar. I thought I would have my normal meals from that point on – but it was almost like an alter ego took over. Instead, I postponed my lunch for so long that it became my dinner. Then I had my two packs as usual, not three as I planned. So in the end I wasn't cheating or having an extra bar. So I kind of deceived myself. But I am very happy that I could manipulate myself to stay on track like that, which is something I couldn't have done before.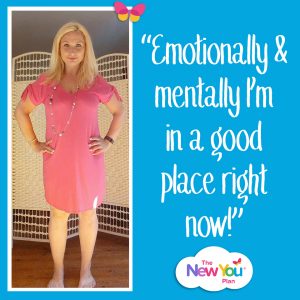 What this week has taught me…
I realised this week that I can weigh myself during the week as well if I needed the reminder – which I did. In the beginning of my New You journey I knew that I shouldn't weigh myself more than only once a week, because it could have had such an awful effect. If the weight loss had stopped or if I had even gained I'd have fallen into depression and in a way ruined at least the day for myself. That is why I suggest to everyone who is just starting their journeys not to weigh themselves every day! I know we human are impatient in nature – but waiting until the weigh-in day pays off! The surprise that waits you on that day is so worth the wait!
So what has changed this week? My mindset probably because now I have weighed myself a couple of times during the week –without any emotions – but only to remind myself that "yes, it is happening still!" It is for the moments when I feel I fall into the routine with New You and I seem to start forgetting what is going on. That is why I have weighed myself during the week and it has always shown me a loss…. that is what I need to keep on going 😀
How I felt over the week…
I felt really good. Emotionally and mentally I am in a good place right now.
See you next week!

*Weight loss results may vary. This is not a guarantee.
_____________________________________________________________________________________
Start Your TFR Journey Today!

Getting started is the first step in your journey to a brand new you! So that you can fully understand how our plan works, our Get Started page was designed specifically for people new to the plan.
Head over to our site where you'll find tonnes of important information including how our plan works. Plus learn the science behind it, get loads of top tips, information on our meals, and read real customer testimonials.
You can visit our Get Started page by clicking here.