New You Plan Blog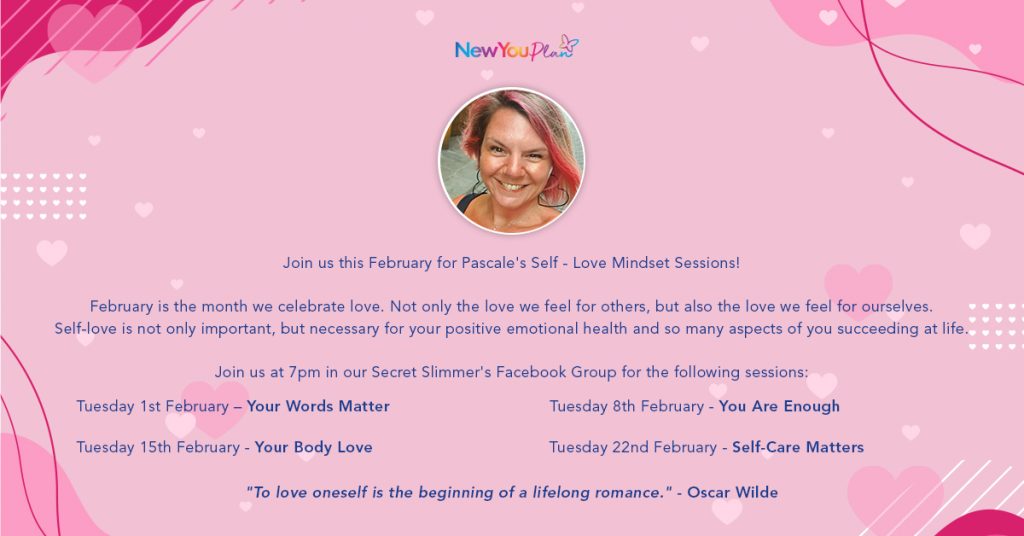 Believe That You Are Enough
Why do we find it so hard to be nice to ourselves? Why are we our own worst critics? How you feel about yourself all comes down to self-esteem, and Pascale believes it is time to start to appreciate yourself and find the belief deep down that you are enough – because you are! And after all, having high self-esteem is the most profound feeling you can have,
To help you start believing that you are enough today and every single day, this week Pascale is going to help you to:
Feel empowered by what makes you unique.

Embrace being enough, see it, feel it, hear it.

Increase your self-worth with the help of your mirror.
With the use of your workbook, you will be able to make some interesting discoveries about how you feel about yourself. Remember that knowledge is power, so when you make realisations about who you are, you're armed with information that can help you to make positive changes.
First, you can think about what makes you unique. We know your first thought will be that 'nothing does' but being unique isn't complicated. You need to consider things that are personal to you, for example:
Your personality 

Your attitude 

Your experiences 

Your habits 

Your perspective 

Your creativity 

Your taste

Your hobbies

Your passion 

Your goal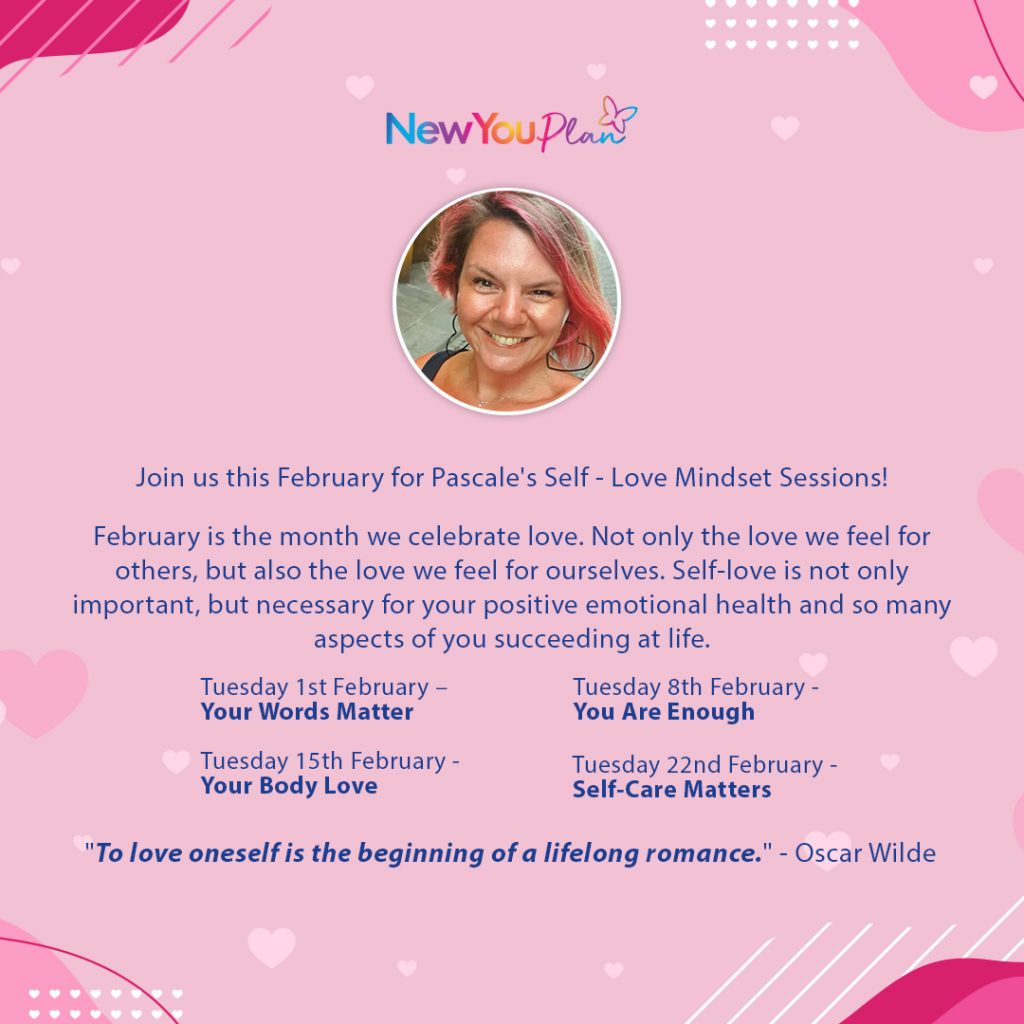 All of these things are individual to you and make you unique.You will feel empowered knowing this and will be able to engage your other senses into the belief that you're enough.
By feeling that you're enough, seeing that you're enough and hearing that you're enough you will really start to elevate your self-esteem. So Pascale will be sharing with you her tips on how to incorporate all three into your daily life. That way you will never forget how great you are.
Lastly in session 2, Pascale will help you to start viewing the mirror as your friend. It's something that you use every day, so it should be a positive experience.
To make full use of the second of February's coaching sessions, you can Join Pascale over on the Secret Slimmer's Facebook group on Tuesday at 7 pm UK time. If you make it live you could win yourself £25 in New You credit. If the day and time aren't ideal then don't worry, you can catch up with Pascale's sessions in the Guides section. 
Oh and don't forget to download your workbook from the guides section in Secret Slimmer's it's so handy to refer to again and again.
With January done and its pressure of success behind you, it's time to really focus on yourself and your needs. Love is all around and there is enough for you, so join Pascale on Tuesday and go and grab yourself some!