Julie-Ann's Journal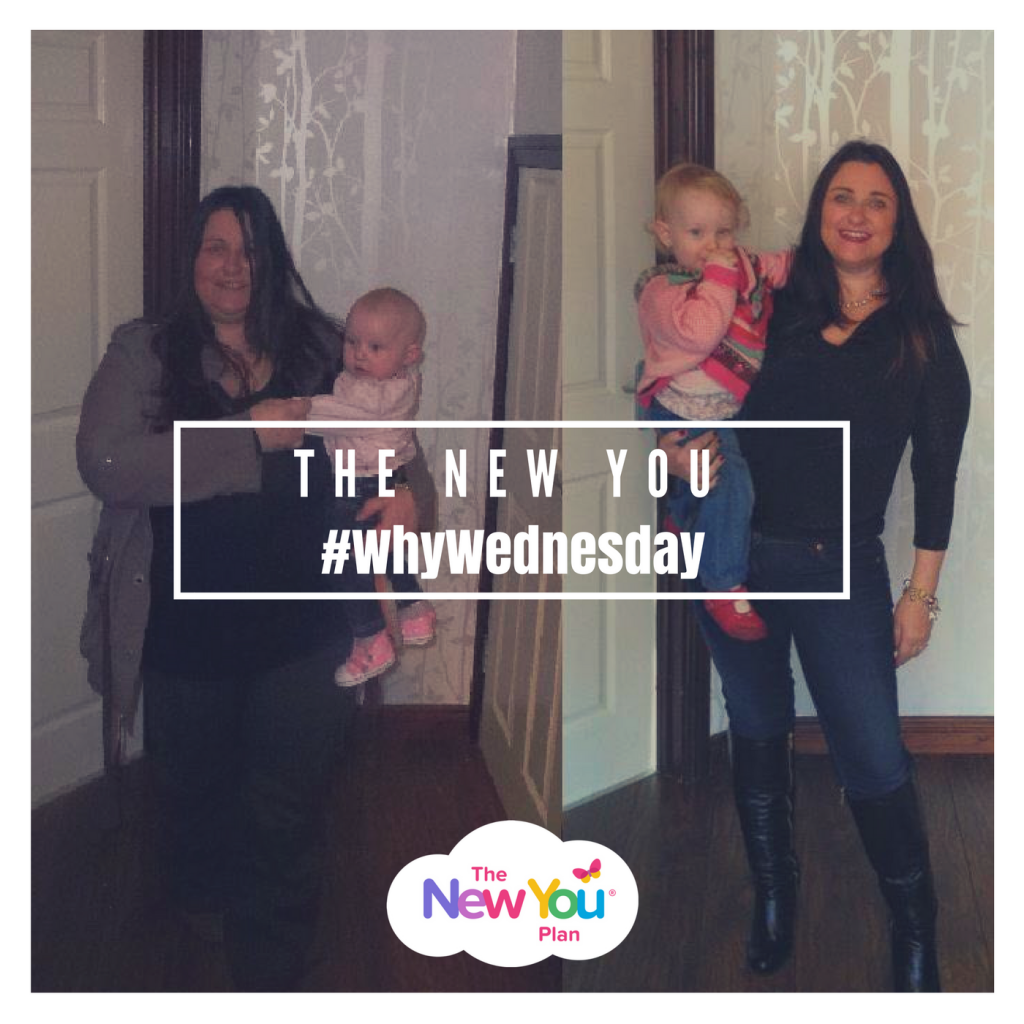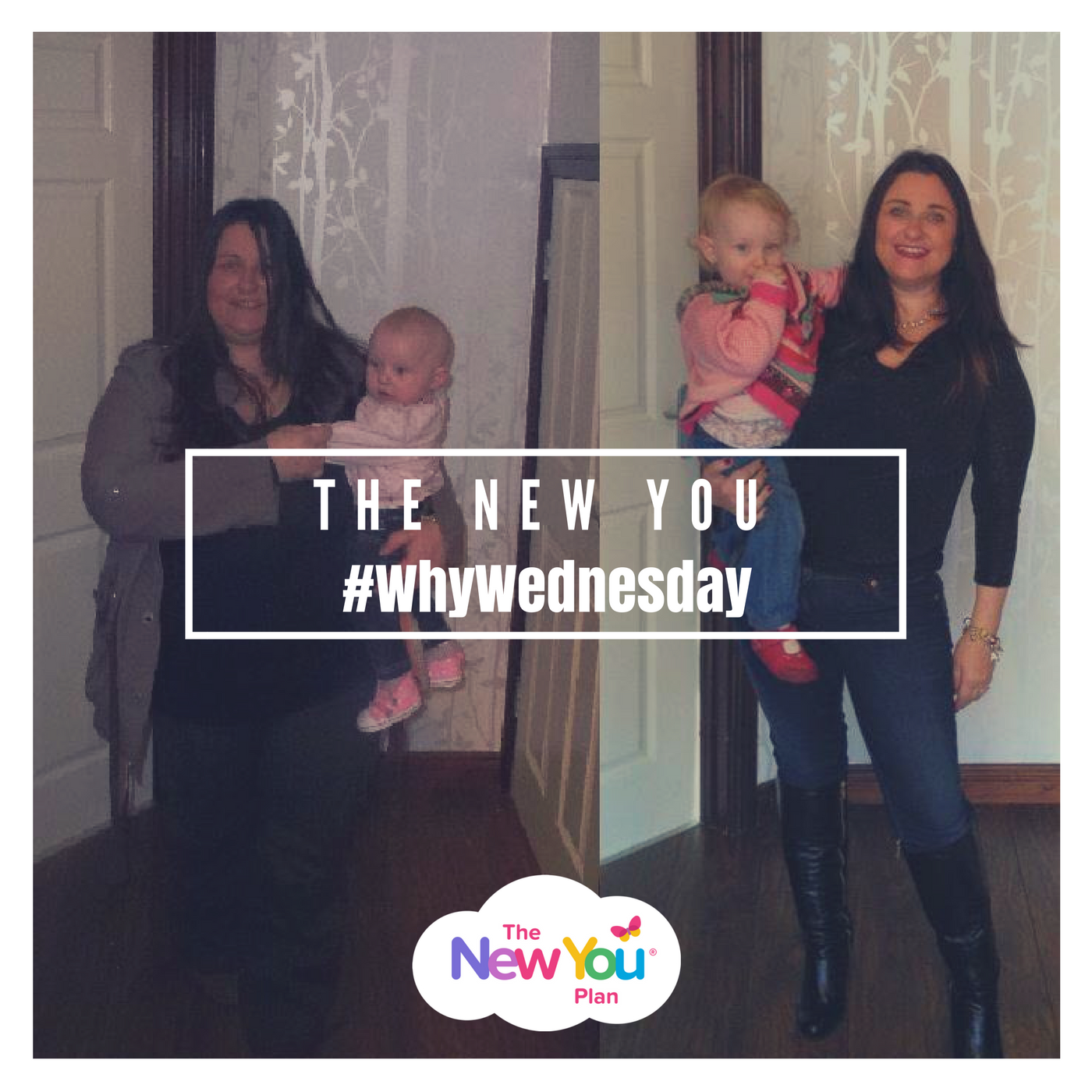 #WhyWednesday: What Is YOUR Why?

Today is #WhyWednesday in our Support Group, Secret Slimmers.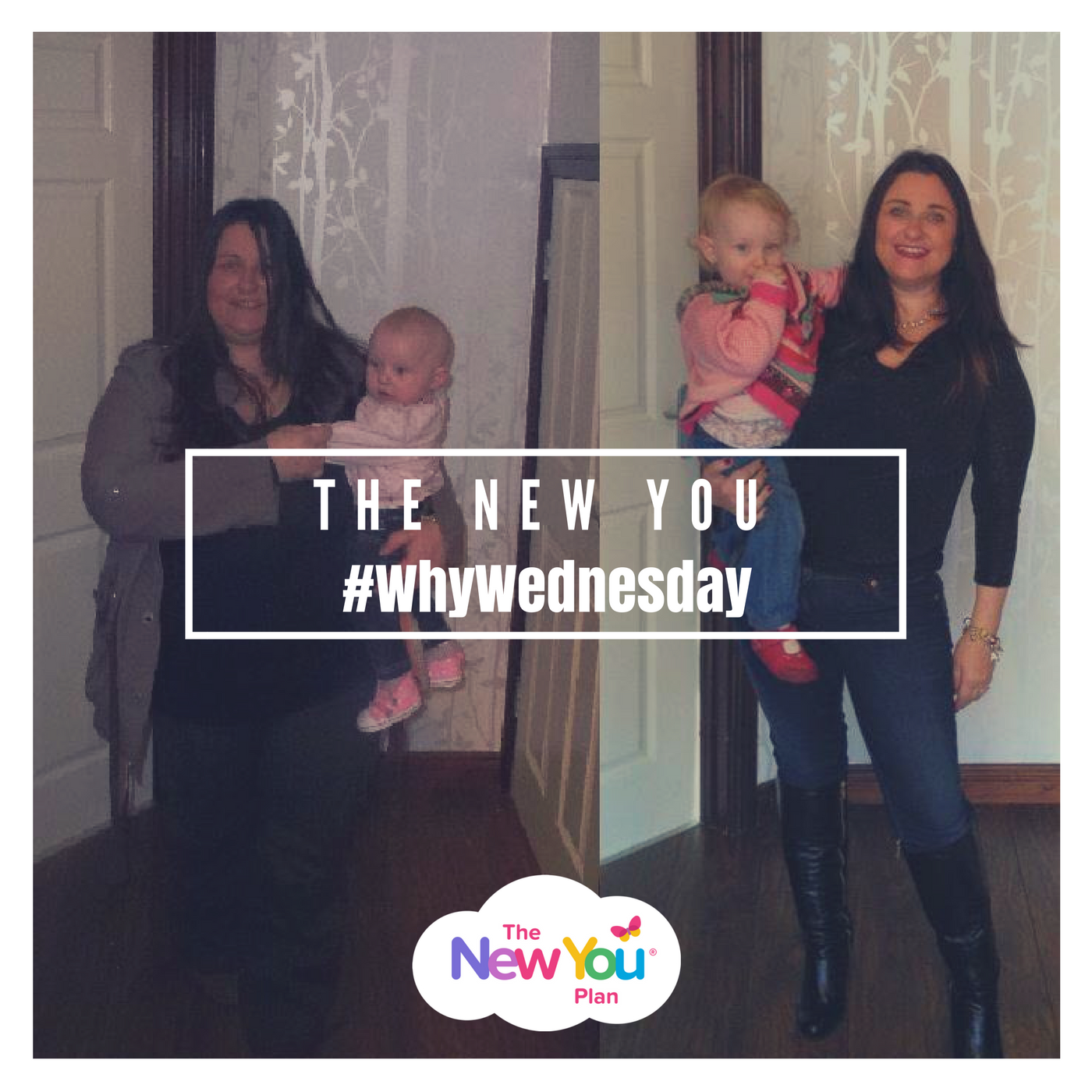 Knowing WHY you want to lose weight is the big driver for your success. When you are clear on what it means to you to lose weight and how it will improve and impact, your health, your family, your loved ones and your general ability to get out and enjoy everything that life has to offer, the more clear your "WHY" becomes.
The clearer your WHY, the bigger chance of your success.
I read Jackie's post this morning in Secret Slimmers, and I could totally relate to it. Before Jackie started The New You Plan, she was 238 pounds. Now, she is a mere 148 pounds!
I myself weighed 247 pounds at my heaviest, and at 5ft (and a very important half an inch lol), this really was an overwhelming weight. I am a different person now that I am in the 10 stone bracket.  I still have a lot of room for improvement, and I am making progress, but I am glad to be where I am today, compared to were I was back then.
Here is Jackie's #WhyWednesday post:
For most of my life I wore XXL tops and bottoms.
Mostly black or navy.
Along with that was the granny underwear as there was never anything stylish for someone my size.
I tried diet after diet but nothing worked because I was looking for that quick fix where the weight would be gone in a day.
That diet doesn't exist but The New You Plan does.
My first weigh-in was at 238lb.
I was a mess,
I was miserable,
But most of all, I was on the road to nowhere as far as my life was concerned.
So on July 6th 2015, after a stern talking to from my GP, I began once again my New You journey.
This time was different because this time it worked.
I am one of the slower (weight) losers but I have learned that with patience, even what once seemed impossible became possible.
I learned that it took years to become as big as I was and that it would take time to lose it.
I began setting myself small but realistic goals and achieved them.
I began to feel more confident, healthier, and a whole lot slimmer.
I finally stopped buying that granny underwear and went for something stylish but comfortable.
I even bought clothes I wouldn't normally wear and felt good in them.
I still wear black from time to time, but not all black.
I began to take pride in my appearance. Even though I still look at clothes that are 2XL, I catch myself before I go to try them on.
So my #WhyWednesday is all of the above because without New You and the dream that a miracle could happen…
I'd still be 238lb or more; instead of 148lb.
New You is the tool for fast weight loss but being 100% and with the support of Secret Slimmers, I found the key that unlocked what I had spent more than 20 years dreaming about.
Miracles do happen when you work at it.
Happy Wednesday xx
Jackie
What is YOUR WHY?
If you are struggling to get clear on YOUR WHY, then make sure you watch the Obesity Post Mortem Documentary.
I sent an email out about it last night (and it's now on our blog, too: OMG What Did I Just Watch? (Traumatised): Watch The Documentary "Obesity: The Post Mortem?" NOW), and wow, it really hit home with sooo many of us. I got a lot of emails back, and comments in our support group about it.
Nora Said:
I think that one programme on the autopsy of that poor woman will do more to educate and motivate people than all the very expensive campaigns the government has funded over the last God knows how many years.
Fascinating stuff and a reminder that no clever dressing to hide our shapes can mask the damage we are doing to ourselves inside. We are fooling no one bit ourselves. 

Absolutely has motivated me!
Hellen Said:
Hi! So I watched "Obesity: Post Mortem".
I am 2 stone heavier than that woman and I am disgusted with myself.
The thing that shocked me was the kidneys and the fat around the heart.
Definitely gave me a kick up the backside.
If you live in the UK, here is the link to the BBC 3 Documentary.
If you live outside the UK, I haven't found a link for the full documentary (if you know one please let me know) But here is a link to watch a 7 minute short version from You Tube.
When you have a clear WHY, it drives you to succeed!
You can do this!
Remember, it doesn't take long to see and feel the differences: 7 days makes a massive difference, and in 21 days you feel like a new person! 🙂
So don't feel overwhelmed, just take it day at a time, enjoy your transformation, fall in love with the process, and fall in love with yourself.
BIG Love,

---
---
New You TAKE TWO – September is like a 2nd chance New Year.
If you started 2016 with a big dream to get slim and healthy, and you haven't achieved your goals yet, do not worry. Now you have the perfect opportunity and amount of time, to end 2016 feeling amazing, and looking slim and healthy!
We have put together 2 special offers, a 3 week meal bundle and a 6 week meal bundle. Get excited about what you can achieve in the following weeks, with our NEW YOU TAKE TWO meals, and watch out for lots of motivation in our daily emails! 🙂
---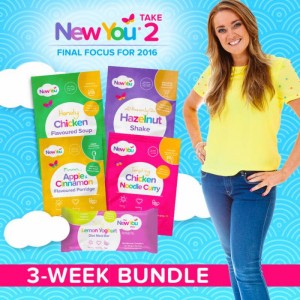 New You Take Two
3 Week Meal Bundle
£99.99 Save 55%
Did you enjoy your Summer Holidays a little too much? 😉
If you want to drop a clothes size fast so that you can look and feel amazing in your new Autumn wardrobe – check out our Special New You Take Two bundle.
21 Days of Total Food Replacement Meals – Enjoy 4 meals a day for 100% RDA Vitamins and Minerals. This really is the easiest, healthiest, simplest way for you to drop a size this month.
BONUS GIFTS – Free Lucky Dip Snack Pack, Blender Bottle & Water Flavouring.
---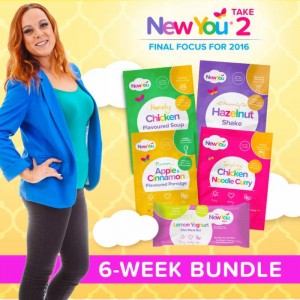 New You Take Two
6 Week Meal Bundle
£199.99 Save 64%
Focused on dropping a couple of sizes before Halloween for a Jaw Dropping Transformation? :-O
Get this meal deal if you are focused on making sure that you do not let 2016 end without achieving what you set out to do.
6 Weeks is a life changing time on total food replacement. You reset EVERYTHING. Your health, style, energy, confidence, motivation, happiness and self belief.

BONUS GIFTS – Free Lucky Dip Triple Whammy Pack! Online Life Coaching Videos, Journal, Blender Bottle, Water Flavourings & Pineapple Fat Burners.
---
---