Before & Afters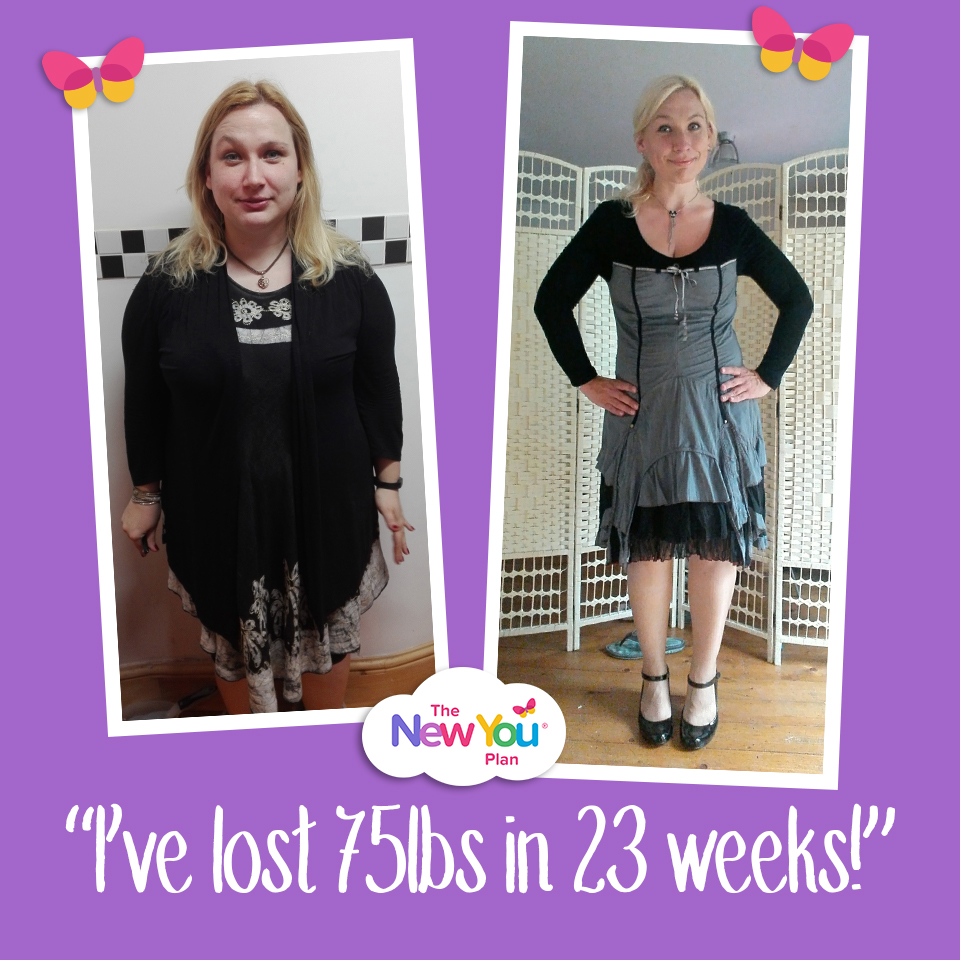 "My TFR Weight Loss Journey: 75lbs Lost In 23 Weeks!"*

Customer Hele reveals that after 23 weeks into her TFR weight loss journey, her weight has stayed the same this week. However, her change in mindset has allowed her to handle this with a totally different attitude.

My meals plans
I love the routine I have with The New You Plan. It is not the usual and boring routine but a nice, familiar and comforting routine. During the time I have been on the plan, I have created my favourite meals and as I loved them in the beginning of my journey, I still do. It hasn't changed.
I don't plan my meals ahead. I don't make a plan in the morning because I love to follow my current moods. So every time, before starting to eat, I always give myself an option – a choice to pick from. I always go with the feeling that I have at this very moment. So planning wouldn't help me in anyway. I might think I would love to have a pancake this morning and then noodle nosh, for example, but when the time gets there, I might really want omelette and pasta carbonara instead. So yes, I don't plan my meals – I go with my own flow.

What I overcame this week…
I think the small thing that I overcame this week is the fact that when I weighed myself and saw that my weight is standing still right now. But I didn't get discouraged by it. I realised that I have started to enjoy each and every day. I feel good about myself and I feel pretty every day.
What I have learned this week…
In my head I thought: "when I lose all they weight that I plan to lose – THEN I start feeling good and beautiful". But this isn't really the case. The change is a constant process. As we lose weight one pound at a time our mindset also changes – one bit at a time.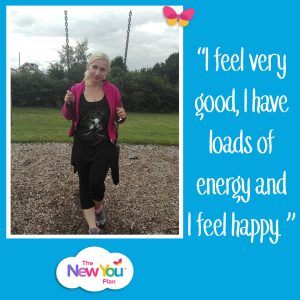 How I felt this week…
I think the fact that it is also summer, has helped a lot. I feel very good, I have loads of energy and I feel happy. The biggest lesson this week was that I enjoy life and myself each and every day. So I felt … just great!
See you next week!

*Weight loss results may vary. This is not a guarantee.
_____________________________________________________________________________________
Start Your TFR Journey Today!

Getting started is the first step in your journey to a brand new you! So that you can fully understand how our plan works, our Get Started page was designed specifically for people new to the plan.
Head over to our site where you'll find tonnes of important information including how our plan works. Plus learn the science behind it, get loads of top tips, information on our meals, and read real customer testimonials.
You can visit our Get Started page by clicking here.