New You Plan Blog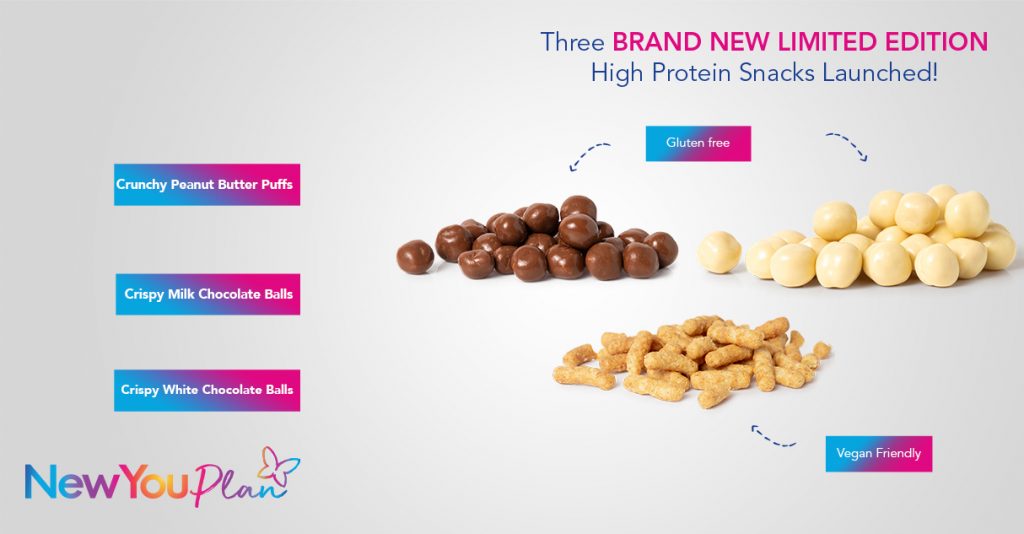 QUICK! New Limited Edition Snacks have just landed!
You guys asked and we have delivered! When these beauties arrived at New You HQ we couldn't believe our taste buds! So chocolatey and crunchy! But you can also let them melt in your mouth if you want to savour the flavour and make them last longer! It's mind-blowing to think that these little pieces of heaven can be eaten in addition – yes IN ADDITION to your 4/5 meal replacements!
But what is it that they remind us of?
Definitely a snack we used to indulge in a lot, back in the day!
They made us feel less guilty with all the air inside!
It was a box of chocolates that certainly teased-us!
Ok! Ok! We'll tell you!
We can now offer you…Crispy Milk Chocolate Balls and they come in white chocolate too! We've even made them gluten-free and packed a whopping 10g of protein in each pack.
But (and we can't stress this enough) they're limited edition so once they're gone – they're gone!
The only thing we ask (well, beg really) is that you save enough for us because they are so lush!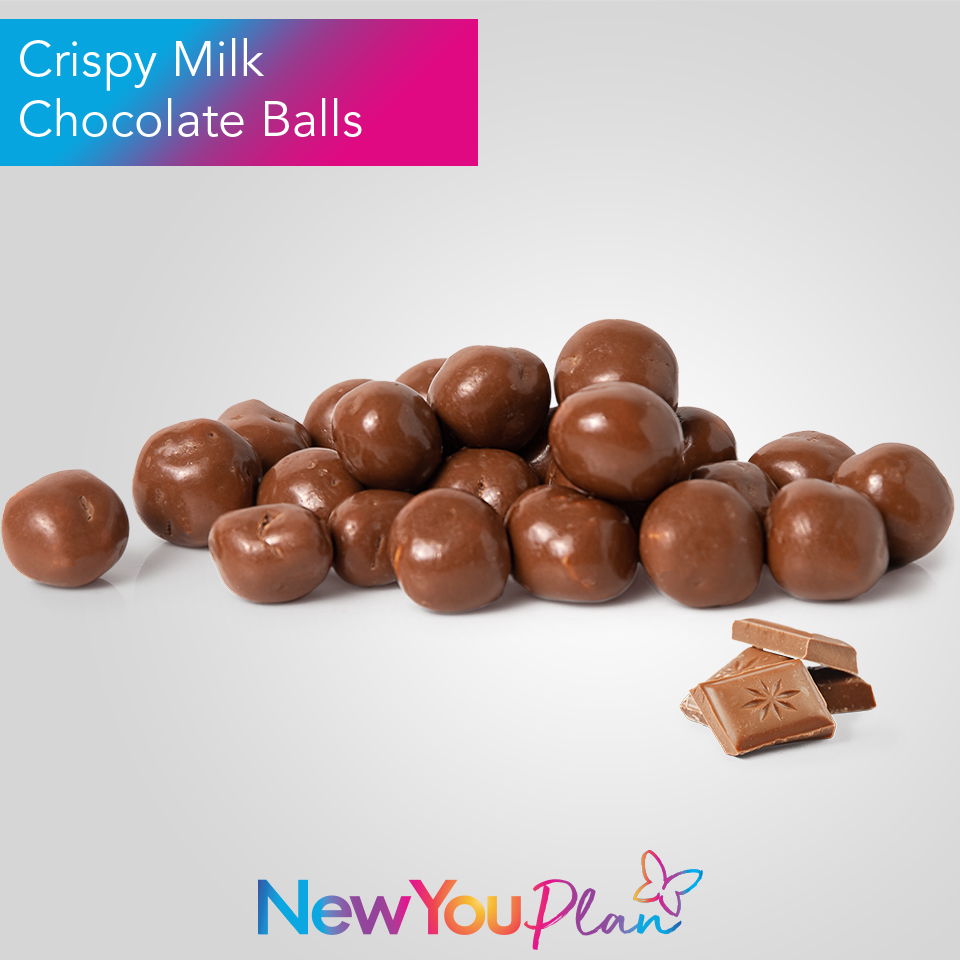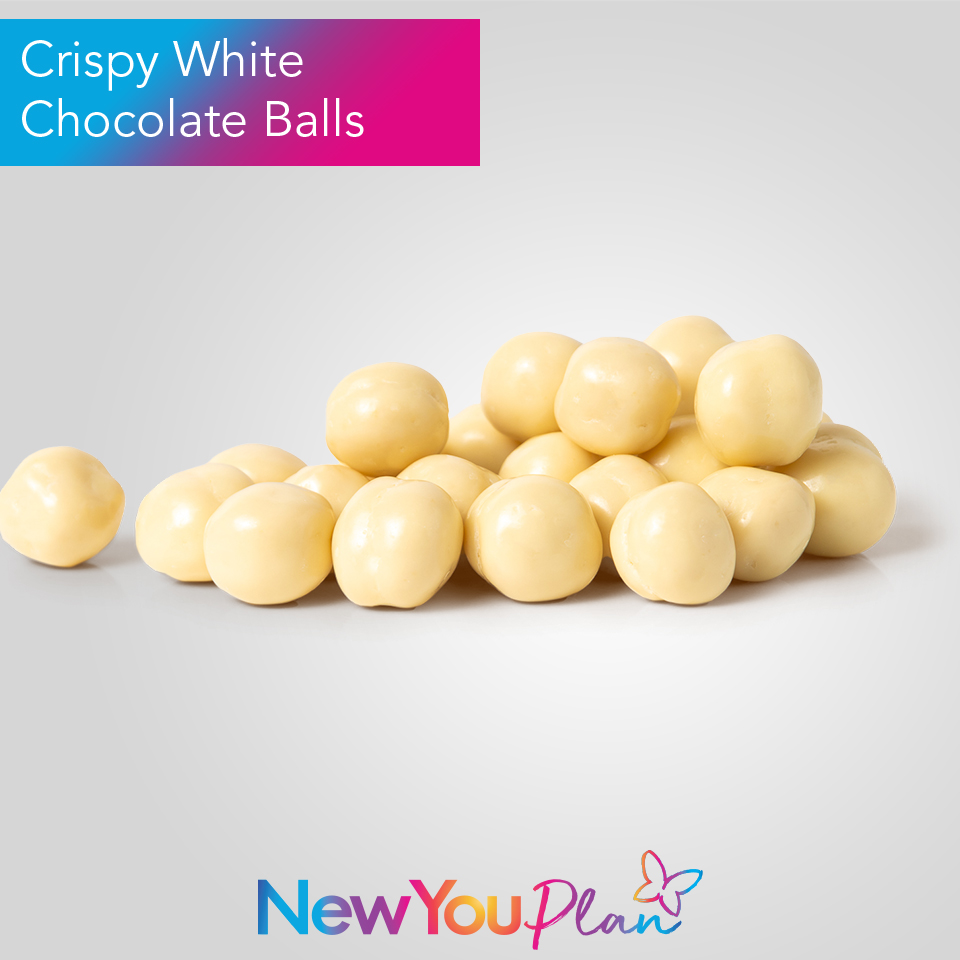 BUT WAIT!
Before you rush over to our website to put in your order, we (conveniently!) nearly forgot to mention the other snack we're launching too – for those with a savoury tooth.
Suitable for vegans, our new moreish Crunchy Peanut Butter Puffs are loaded with protein and if you suck them rather than crunch them, you can make a whole packet last an hour!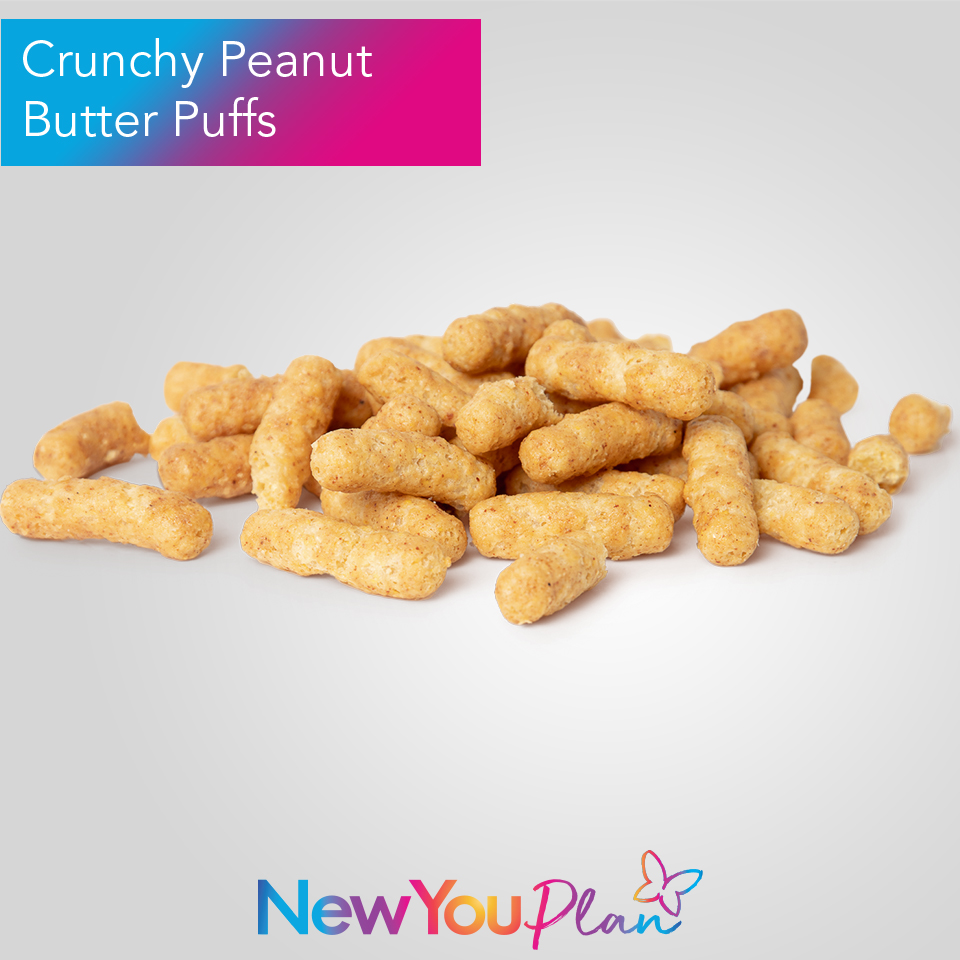 We've become quite attached to them and will be sad to see them go. There's only a 2 week supply (and around a month of the Crispy Milk/White Chocolate Balls) so you need to order yours quickly. We have no idea when or if we will be able to get any more because it's a crazy old world at the moment!
To grab your limited edition snacks, head on over to our website now and place your order! And remember, you can eat a packet of either snack as an addition to your 4/5 meal replacements.
Can be purchased in our snack bundles, standard bundles or individually!