New You Plan Blog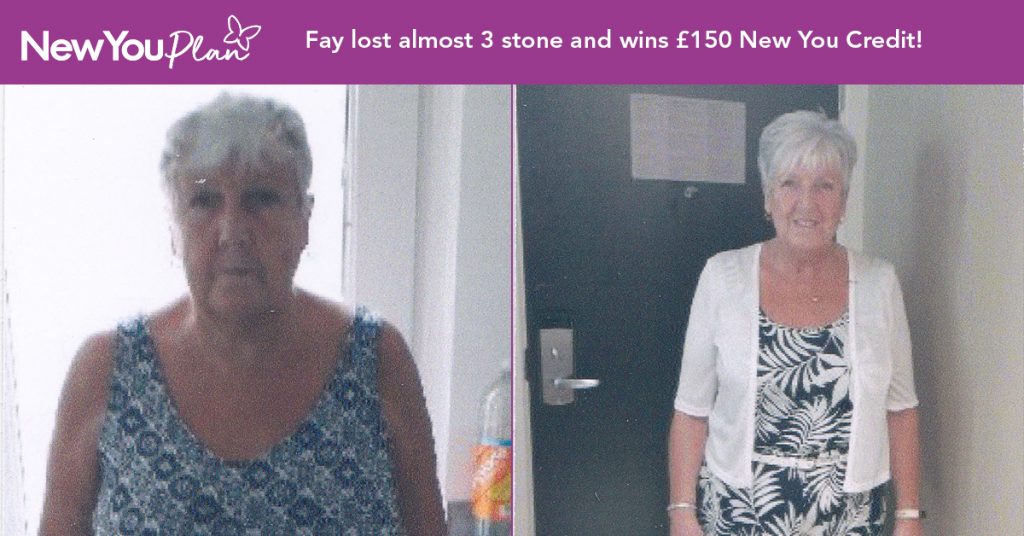 Our 3rd Place Winner, Fay, Proves You Can Lose Weight At Any Age
Fay, at 70 years young, turned to New You when her world got turned upside down during lockdown. At a time that should have been full of celebration in her family, Fay started to suffer from asthma and pre-diabetes. 
The results Fay achieved when taking on the New You Plan, led her to take 3rd place in our Transformation Challenge and win £150 New You credit. 
Read more on Fay's journey to achieving her why wish and discover how she went from depressed and breathless to confident and healthy, with the help of New You.
"Last year I turned 70 and celebrated my 50th wedding anniversary. What should have been a great year it ended up being not so good, with lockdown and everything then my sister was diagnosed with stage 4 mouth cancer and was very ill and had to have a major operation .
I, myself became ill I suffered from breathing problems and was told I had Asthma and was also pre diabetic. I was so low and depressed I knew I had to do something with myself, I was so overweight which was not helping .I was 15stone 1lb .I have been on every diet under the sun and always lost but put it all back on again.
On august this year I went on holiday with my husband and two grandchildren. I was so overweight and out of breath I felt so low and new then I need to do something. When I came home I looked up for some TFR diets they were all so expensive and thought I cant afford them then I came across New You and there was a two weeks starter pack I thought give it a go..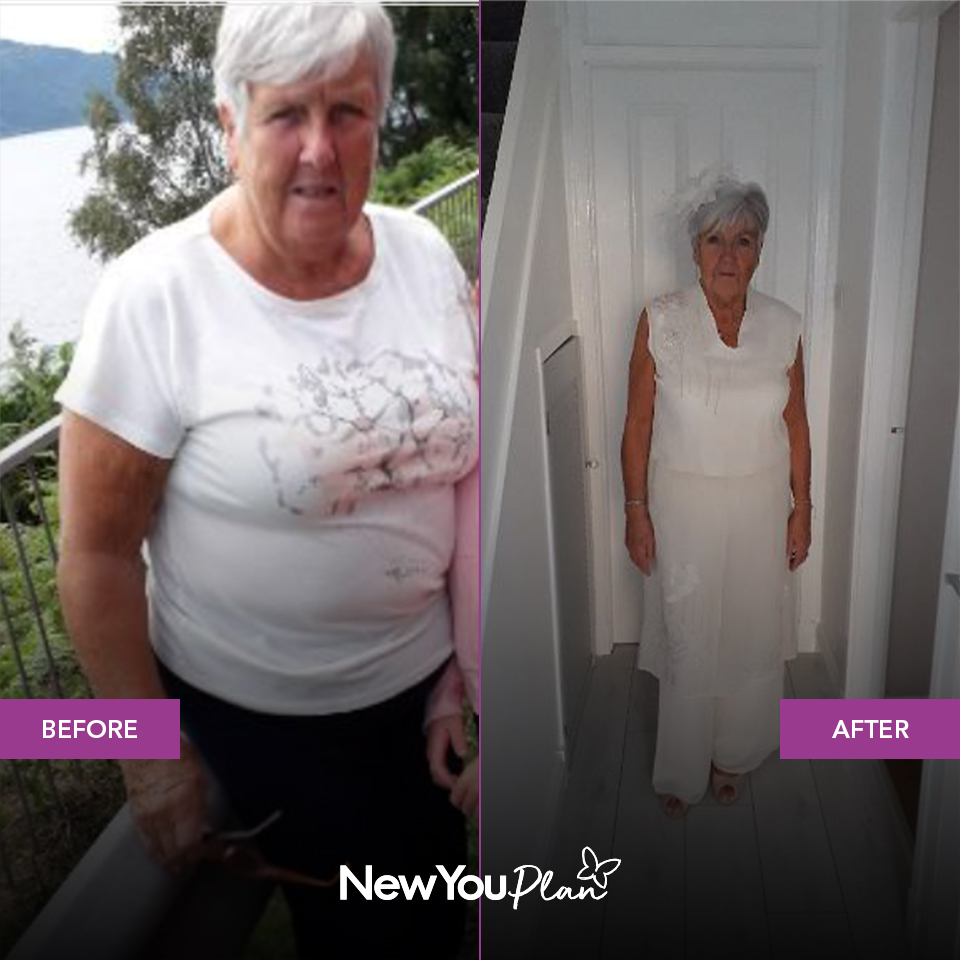 When the pack came The first week I lost 12lb!
My nephew was getting married in 12weeks so I thought I might lose some for it. I was really surprised as the food packs were great and I loved the shakes and soups. After that first week I kept losing weight constantly and never cheated at all.
I now have lost just off of three and a half stone. My 12 weeks are now up and I am trying refeed.
I feel so alive and confident and healthy I have even came off my inhaler and I am now not pre diabetic that is the reason I entered the challenge to let other people know how great this diet is and also the support you get on secret slimmer's is fantastic.
My biggest aim was to lose weight for this wedding and I did it and managed to get into the outfit I wore to my sons wedding 18 years ago. Also my sister is getting better and stronger day by day it is a long struggle but she is getting there .So if anyone wants to feel better look better and have more confident sign up to New You plan and join secret slimmer's face book. So thanks once again to New You."
Fay remained strong and stuck to Plan for the full 12 weeks and managed to lose an amazing (nearly) 3 and a half stone.
The fact that Fay is no longer pre-diabetic and has come off her inhaler just shows how much her health has improved and we're so happy for her.
Fay entered the challenge to highlight what can be achieved with the New You Plan. Have you considered entering for yourself? You can put yourself forward at any point in your journey – whether you've lost half a stone or 10 stone. Keep an eye out for our brand new NEW YEAR NEW YOU Transformation challenge!