New You Plan Blog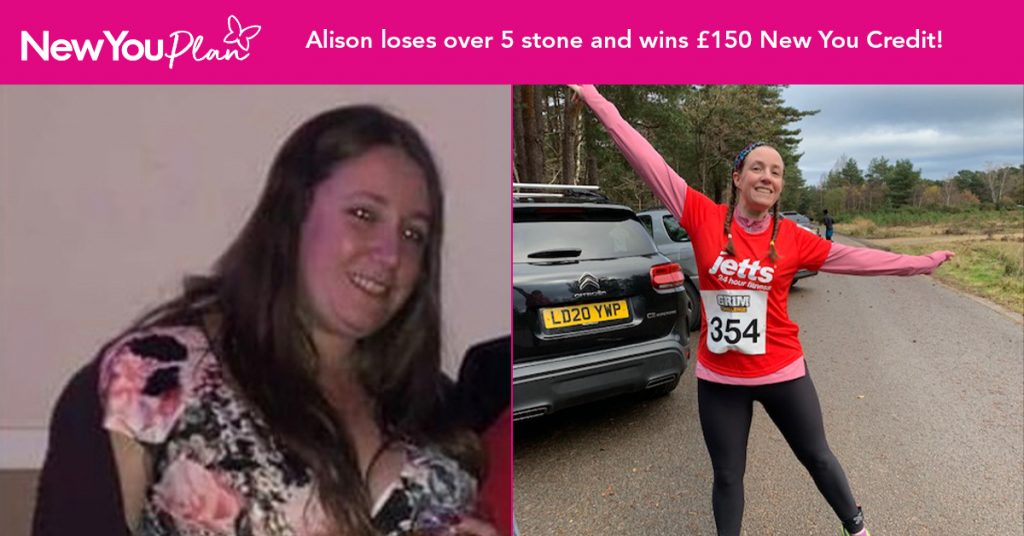 Alison Wins Again and is Maintaining Like She Means It!
Some of you may remember Alison as our 2nd place winner in the Spring Transformation Challenge. Well, she decided to enter again in November and won 2nd place again. She earned herself £150 of New You credit – well done.
To give you a quick reminder of her story, Alison came to the New You Plan when she had all but given up on trying to lose weight. It felt like the whole world was telling her that she would never succeed due to her suffering from both Addison's disease and an underactive Thyroid.
Alison finally reached a point where she wanted to take back control of her life. And after week one she had lost an incredible 9.6lbs!
It was the community of Secret Slimmer's who encouraged Alison to take part in the Spring Transformation Challenge as they felt inspired by her before and after photos and her loss of just over 5 stone.
Currently, Alison goes back and forth between Switch and total meal replacements in order to maintain her transformation.
"New you has been a complete change in mindset for me in the way I now see food and the way I handle general life situations too. I don't automatically eat with my emotions like I used to."
Alison feels proud of how far she's come in such a short space of time and believes that due to a positive change both physically and mentally she is a completely new person compared to February 2021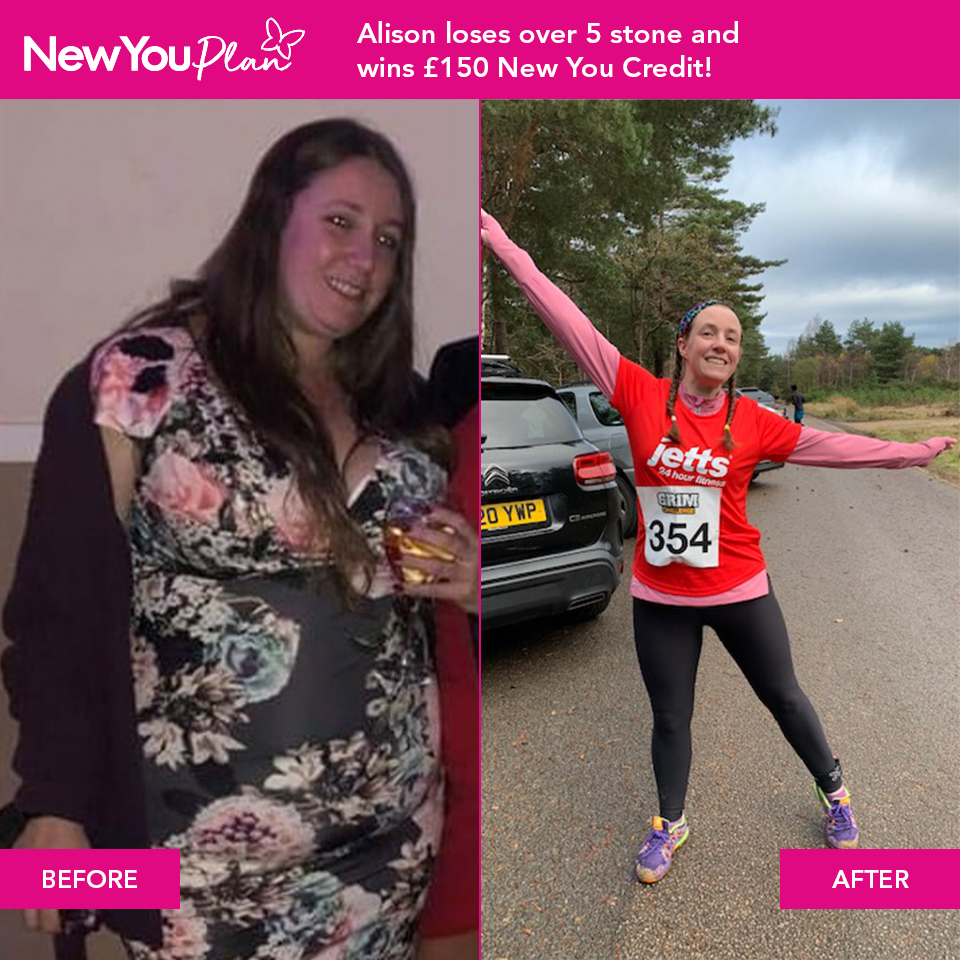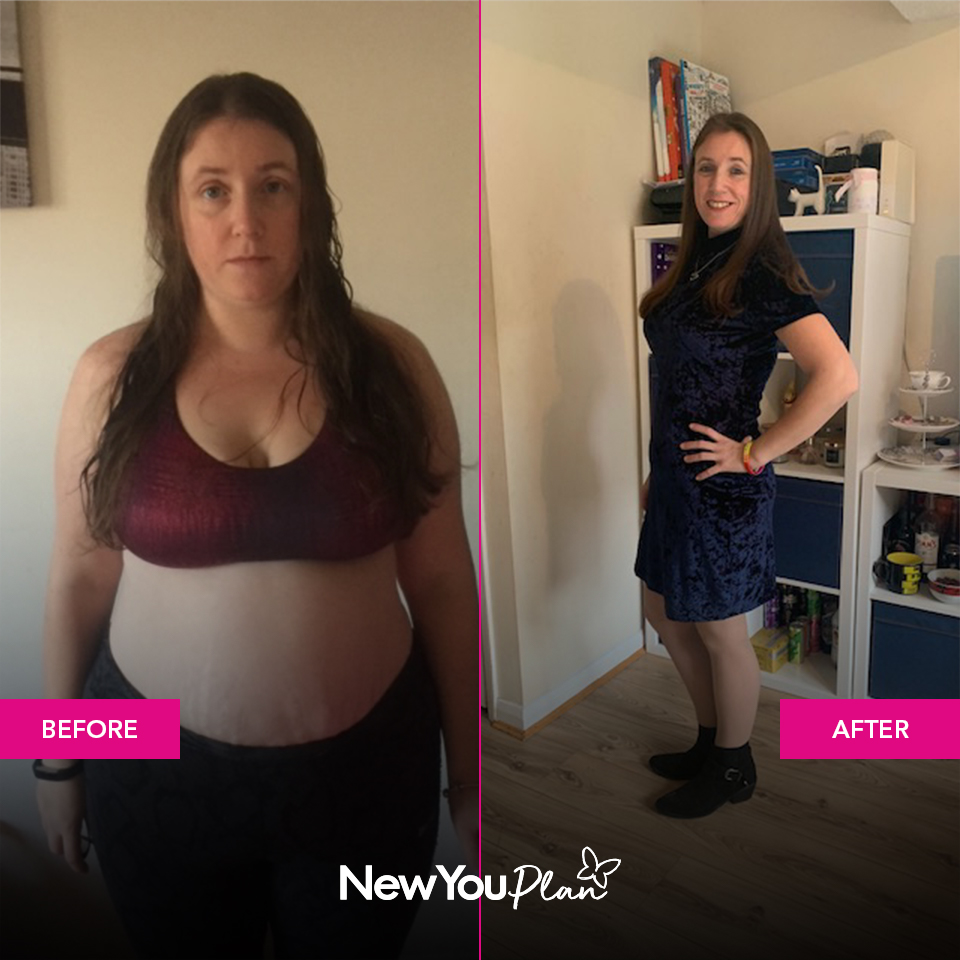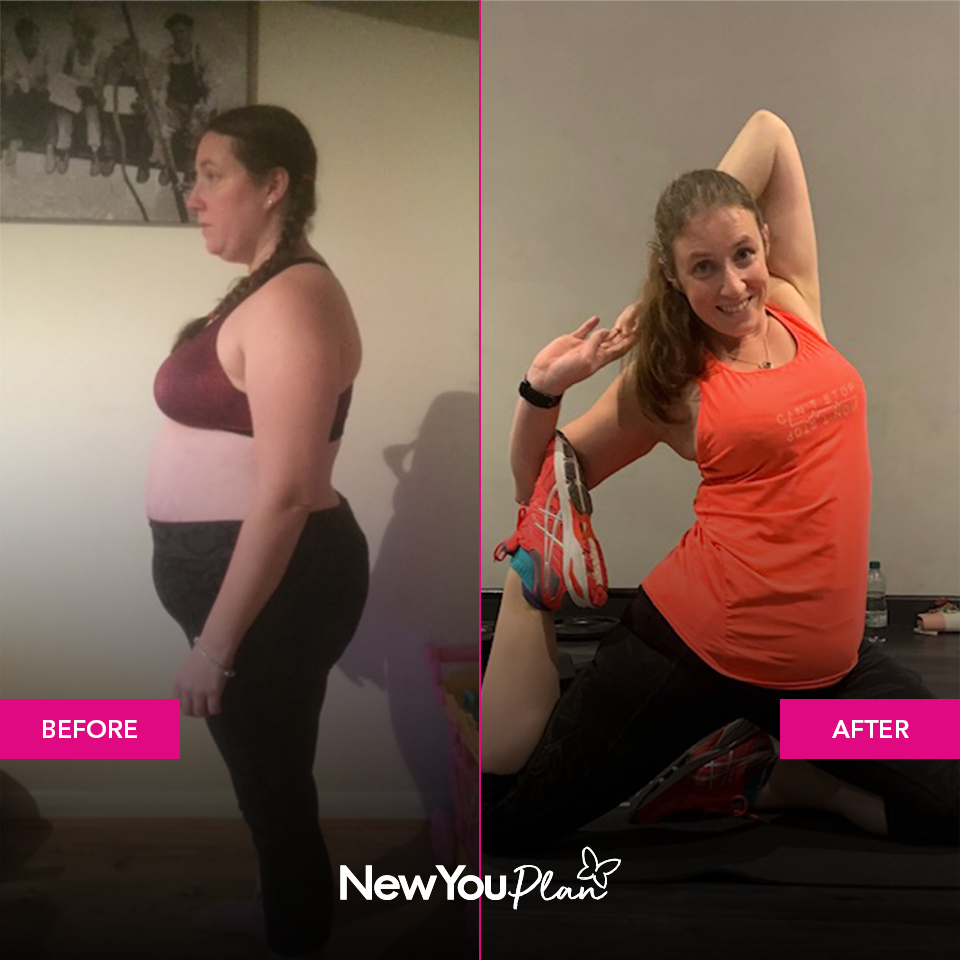 "Looking at these photos compared to where I started, I am actually so happy with myself now that it makes me tear up a bit."
Now a healthy slim size 8-10, Alison visits the gym almost every day and loves it. Losing weight has enabled her to start her apprenticeship with the Police without medical review
"I can't thank New You enough for the kickstart, everyone on the secret slimmer's group for their amazing support and all the staff at New You. My relationship with food has completely changed and I won't ever go back. You will now always play a large part in my life whether it be TFR or Switch."
If you feel inspired by Alison's journey, then head on over to our website and see how we can help get you kickstarted onto achieving a brand New You.