Before & Afters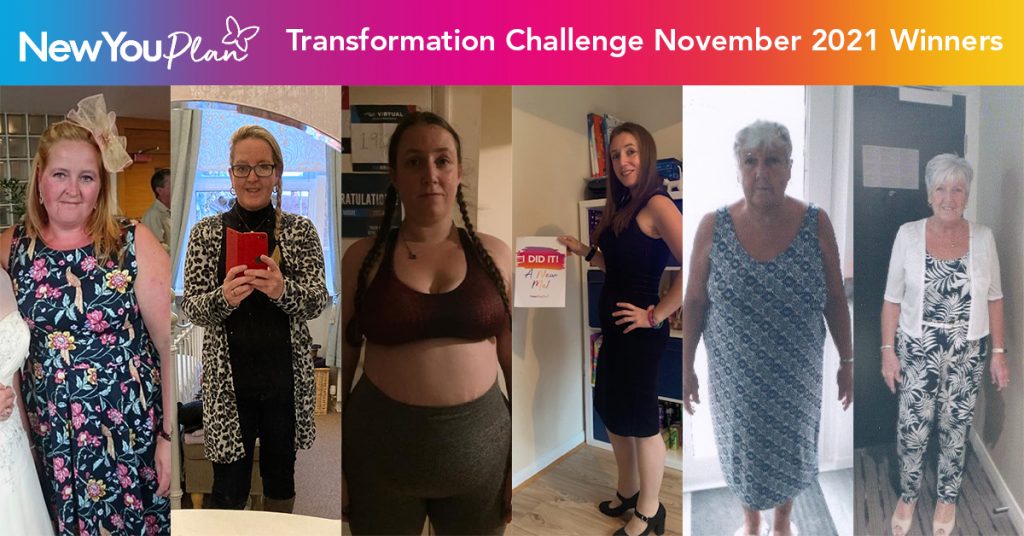 November Transformation Challenge Winners!
We are so proud to announce the winners of this months Transformation Challenge!
With our winners coming in at a combined loss of 12 STONE!!!!
We absolutely loved every single entry, and you all really do make it so hard to choose the winners!
Thank you so much to everyone who entered.. If you have not entered before December's Transformation Challenge ends 31st December.
We are delighted to reveal the WINNERS of our November 2021 Transformation Challenge! Find out who has won our £1,000 CASH First Prize…!
Angela Takes October's First prize of £1000 along with losing an amazing 4 stone!!!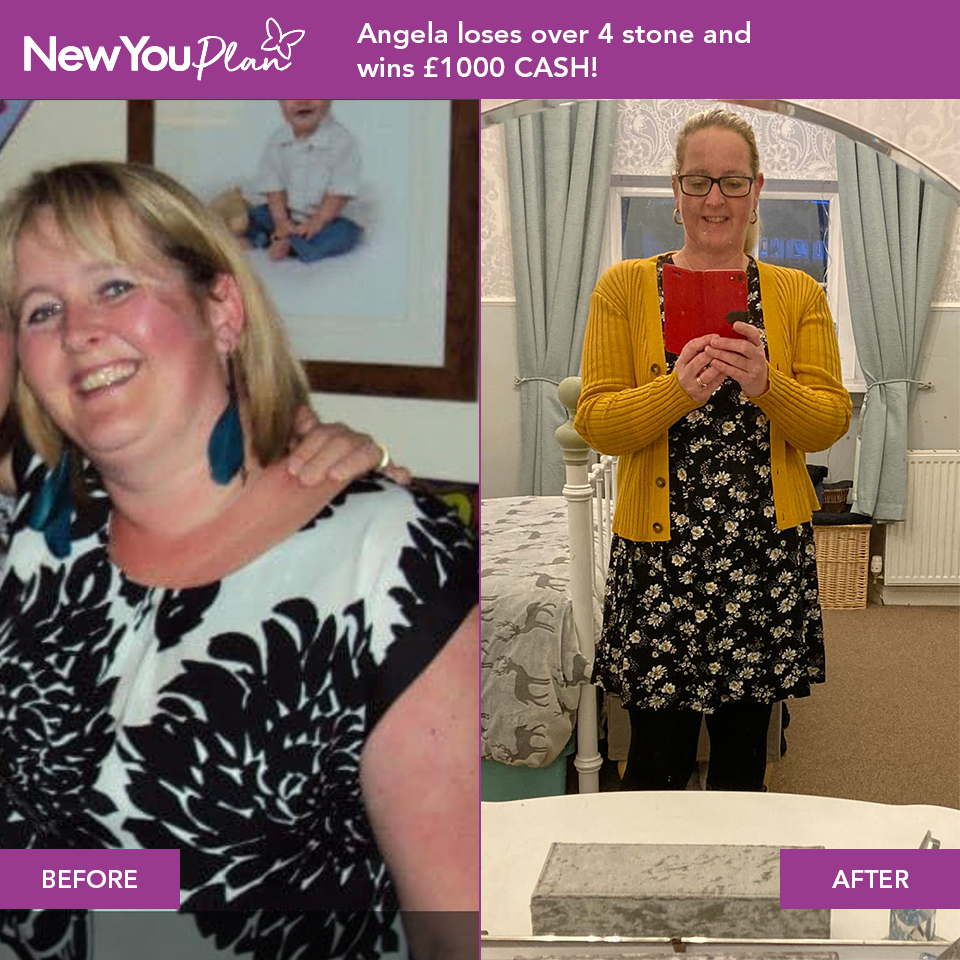 Before accidentally discovering New You, Angela was into the habit of excluding herself from events because of how fat, frumpy and unhappy she felt. Despite that she would buy and eat junk food, convincing herself she was buying it for the kids.
Angela committed herself to 7 weeks straight away and felt motivated by her 8lb loss after her first week. By week 12 she had lost 2st 10lbs. The compliments she received from people having dropped 3 dress sizes motivated her to join the transformation challenge – and she won!
Angela told us that she owes her success to the work she's put into changing her emotional relationship with food and the support from the New You team and the Secret Slimmer's community.
Alison takes 2nd Place losing over 5 stone and winning £150 New You Credit!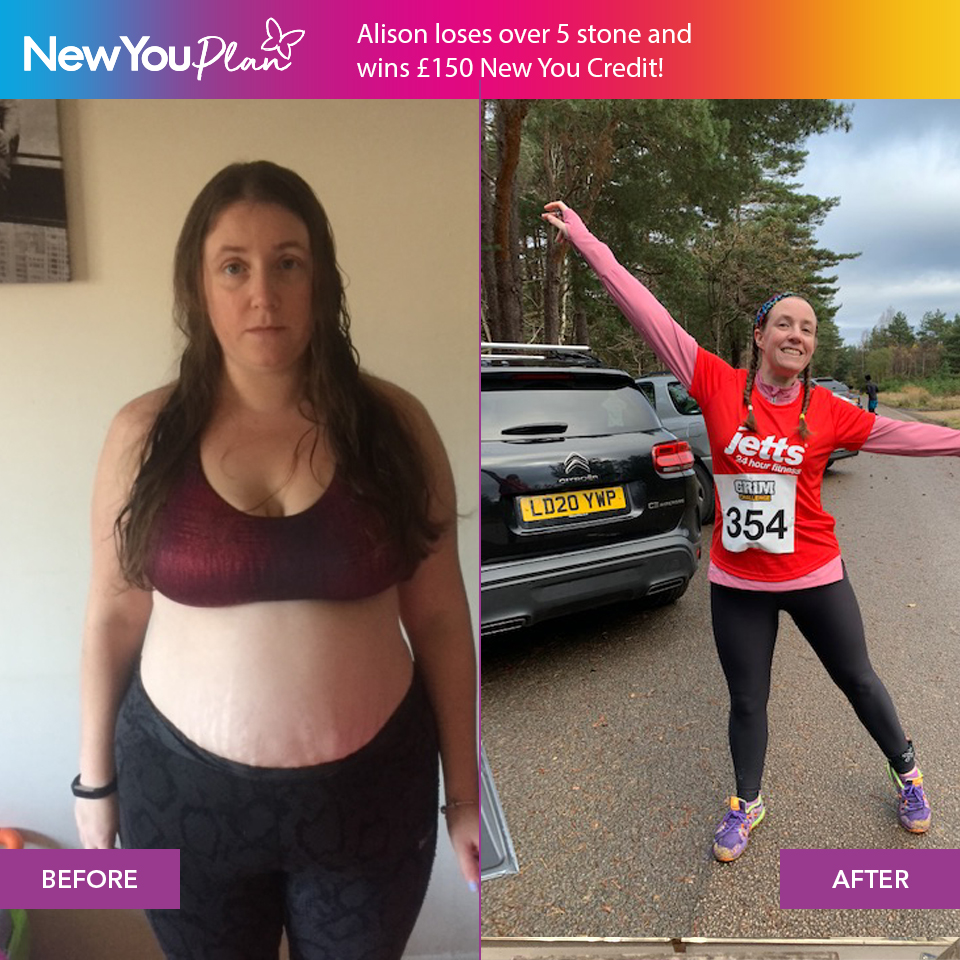 Congratulations to Alison who came 2nd Place in our transformation challenge winning £150 New You credit.
When Alison started the New You Plan she had almost given up trying to lose weight. She had always failed at trying to slim down due to suffering from an underactive thyroid and Addison's.
In the spring, having lost 5 stone, Alison was amazed to discover that she had come second in the Transformation Challenge. And having won again, she feels so proud of herself. It made her realise that through losing weight she has been on a journey of self-discovery, which has allowed her to start her apprenticeship with the Police without medical review and run a marathon.
Fay Takes 3rd Place losing 7 stone and winning £150 New You Credit!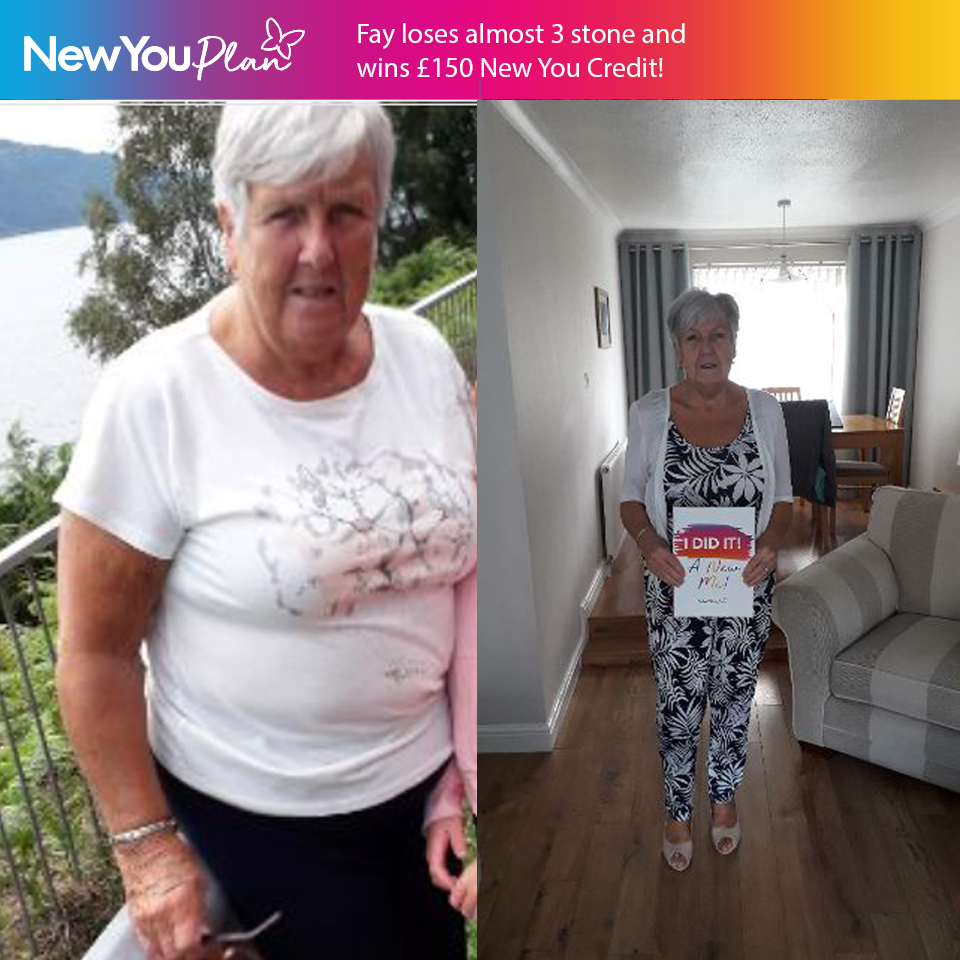 Congratulations to Fay who came 3rd Place in our transformation challenge winning £150 New You credit
At 70 years young, Fay had a traumatic year with lockdown, a seriously ill sister and herself being diagnosed as asthmatic and pre-diabetic. She was low and depressed and even struggled to play with her grandchildren. 
Having tried every diet under the sun, at 15 stone 1lb, came across New You lost and lost 12lbs in her first week. Loving her results, the shakes and soups and the Secret Slimmer's, Fay continued until at week 12 she had lost nearly 3 ½ stone. 
Fay now feels a new lease of life and is no longer pre-diabetic. She achieved her goal of slimming down for her nephew's wedding and smashed it by fitting into an outfit that hadn't fit her for 18 years. 
Thanks so much to each and every one of you who entered. Remember, you are all winners. Be proud of every pound that you have lost, look at how far you have come and celebrate those non-scale victories along the way.
You could be one of our next winners! One lucky slimmer will win £1000 Cash this DECEMBER! Plus 2 Runner up prizes of £150 New You Credit also to be won! Keep a close eye out as we will be announcing our New Year New You Challenge!