New You Plan Blog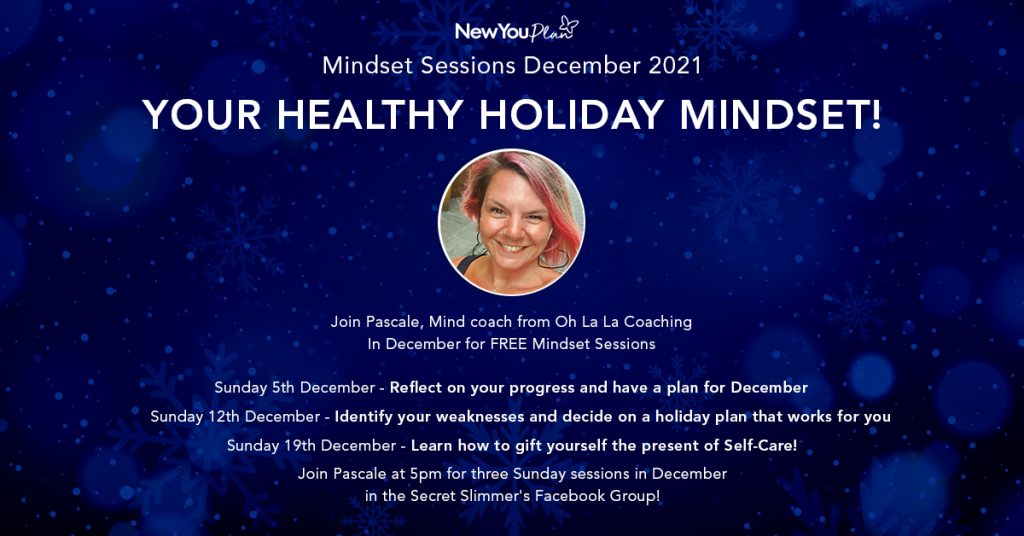 Create a Holiday plan that works for you!
By Identifying your weaknesses
Even though December is in full swing, there is still time to create a transformation plan to get you through the festive season. And it's important to have a plan so you can work through your challenges, stay on track with your healthy habits as well as having a fun time with friends and family.
The key to making a plan successful is to design it to work for you and be suitable for you. So this week Pascale is helping you to
Identify your weaknesses.

Make the holiday work for you.

Set boundaries.
When identifying your weaknesses you must be as specific as possible and leave nothing out.
Think about:
Triggering Food/Drink.

Triggering people.

Triggering events.

Triggering places.
Take advantage of the downloadable workbook and list down all weaknesses that you foresee over the holiday period.
When creating your holiday plan, consider:
How can you make a holiday event work better for you? (Whether it's a party, or family/social gathering)

When it comes to food and drink focus on what you

should

have (positive way) instead of what you

shouldn't

have (negative).

What will you allow yourself to have and in what quantity?

How can you be confident in taking New You packs with you?

Eating smaller portions.

Eating mindfully.

Planning your drinks.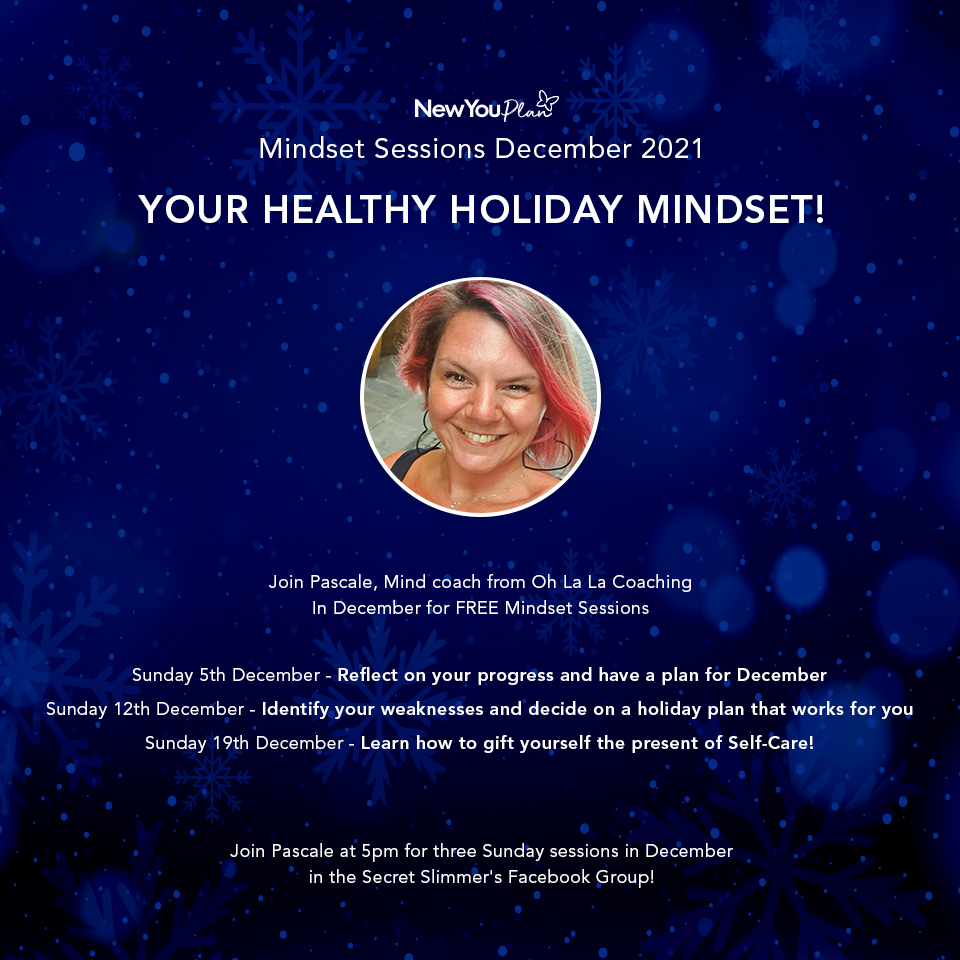 Within your plan, Pascale also suggests that you implement some boundaries with respect to your personal time and eating habits. With those boundaries in place, you should make sure you and your friends and family respect them by making them known to others.
Lastly this week, Pascale encourages you to make a habit of checking in with yourself regularly by asking:
Does this support me and the life I'm trying to create?
Ultimately it's up to your to decide on what you do this festive season in respect of your transformation journey. Only you get to decide if you make a plan and still enjoy the holiday. But always remember…A goal without a plan is just a wish.
If you're ready to make the best of this holiday season and stay on track with your personal health goals, join Pascale live every Sunday at 5 pm UK time. It's completely FREE to New You customers and takes place within the Secret Slimmers Facebook group. As a bonus, if you make Pascale's session live, you could be the lucky winner of £25 New You credit.
It's your time to become who you always wanted to be, so let's go! Pascale is looking forward to seeing you Sunday!