Diet Mindset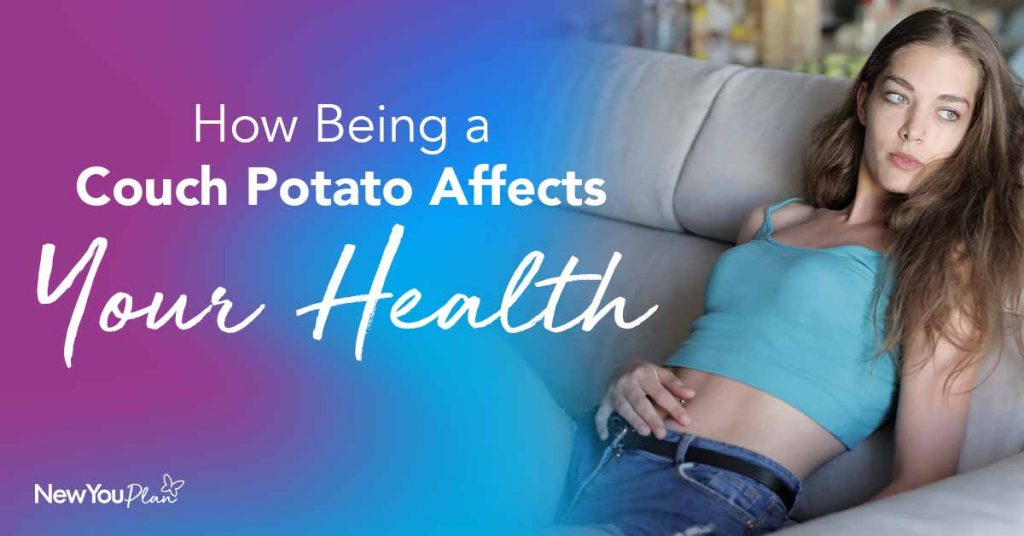 How Being A Couch Potato Affects Your Health
You've all heard the term 'couch potato?' It's mainly used to describe someone who has a sedentary lifestyle. They spend a lot of time sitting or lying around, reading, watching TV, gaming or even just sleeping during the day as well as at night. Basically, someone who barely does any physical activity at all, even though they are more than capable.
It can be easy to get into habits that could be considered lazy. The triggers can vary, from depression and anxiety to bad experiences in your personal or work life. Whatever the cause, living a sedentary lifestyle can be bad for your physical and mental health in a potentially serious way. 
Side Effects of a Sedentary Lifestyle:
Weight gain

Anxiety

Cardiovascular disease

Heart Disease

Deep vein thrombosis

Depression

Diabetes

Colon Cancer

High blood pressure

Obesity

Osteoporosis

Kidney stones
Some of the above are life-threatening, whilst others have the potential to be if not medically treated.
You may notice that weight gain was at the top of the list. This was intentional because weight gain can be the initial cause of every other thing that follows on the list. 
If you find that you are inactive and are carrying too much weight, it's likely that the thought of getting slim and fit is overwhelming to the point of impossible. These types of feelings can be strong enough to overpower the thought of getting very ill. However, you're not alone in feeling this way and we can help you improve your health.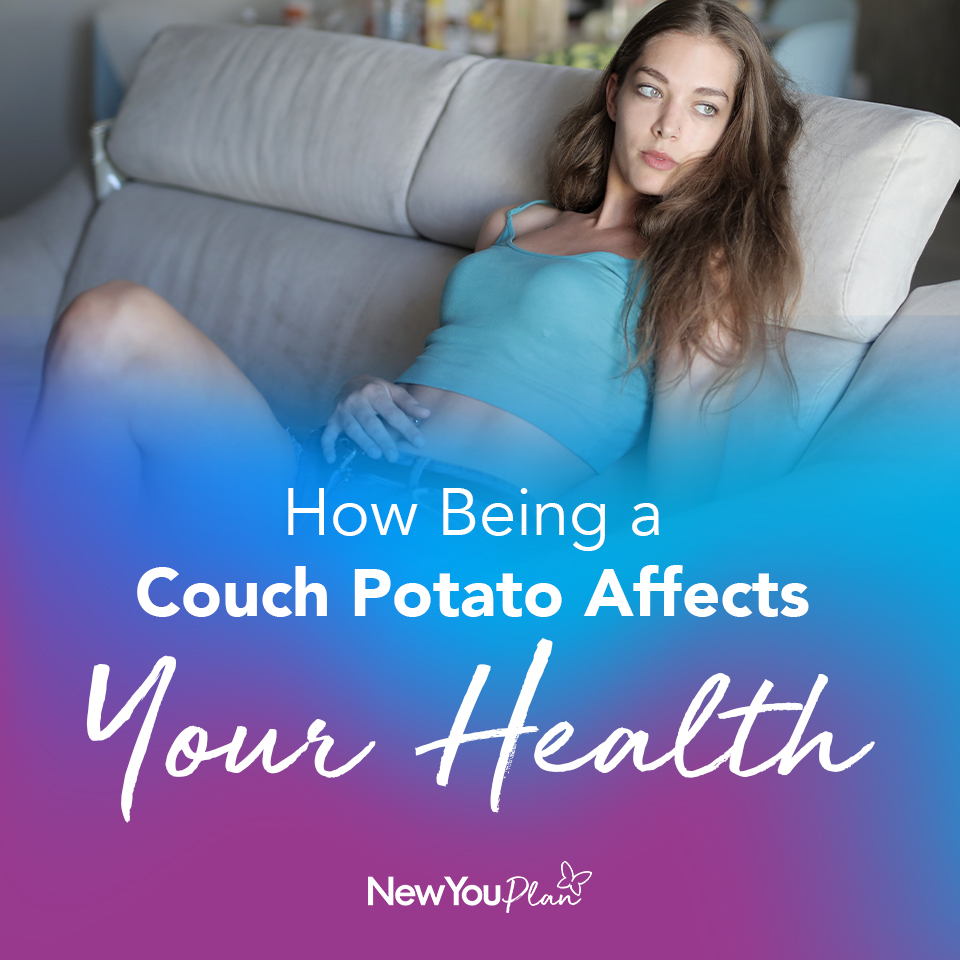 The key to getting started is realising that your life needs to change and making a plan to change one thing at a time. Setting small achievable goals is important to your success.
This is where the New You Plan comes in. It was built and is designed to inspire and help you to create a new plan for your life which includes new healthy habits. With our plan, fast-tracking you to your goals, a slimmer, healthier you, really is possible.
But The New You Plan is just a small part of your journey.
Although we don't recommend intensive exercise during your first 12 weeks due to the low calories you will be consuming, we do encourage you to start introducing some movement into your day.
Did you know that just 5 hours of exercise can dramatically increase your health? And we're not talking about hitting the gym! Just a gentle walk to start off with will make all the difference. If you currently do no exercise at all, just walk five minutes at a time and build up slowly from there. Whatever you find manageable, start with that and gently push yourself when you feel comfortable to do so. Making things too difficult for yourself can give you an excuse to give up.
Obviously, if walking isn't for you, find an activity that you enjoy as it will be easier to stick to. The important thing is that you commit to leaving your sedentary lifestyle behind. Whatever you decide on, moving more will burn additional calories, build muscle (which is important for weight loss) and make you feel better about yourself by building up your confidence and self-esteem. Not forgetting all the other health benefits too-there are so many!
It takes 21 days to form a habit, so if you start today, your new movement will be part of your life within less than a month and well before the end of your 12-week plan.
When you've finished your first 12 weeks, your re-feed will begin and moving your body will be more important than ever if you want to maintain your new slim figure. You will continue to focus on building healthy habits in your life so that you can enjoy your transformation and the long-lasting health benefits.
If you feel you need more support or advice on building new healthy habits into your life, then head on over to the Secret Slimmer's Facebook page, check out the tools on our website or contact us. We are here for you every step of the way.