New You Plan Blog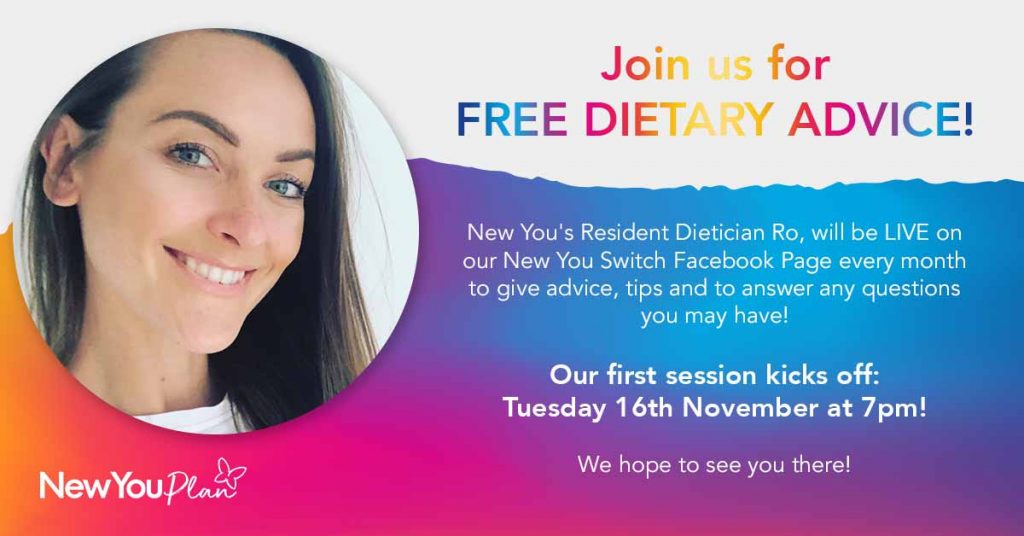 Get Your Questions Answered by our Resident Dietitian, Ro!
In case you weren't aware, here at New You we take health and nutrition very seriously. We like to make sure we work with the professionals and give you everything you need to succeed in making your transformation stick for life. 
One of our pros is the fabulous Ro. She's our resident Clinical Dietitian and Nutritionist for the New You Plan. You may not have realised that she's there but she has been quietly supporting the New You Team and New You Plan customers to create healthy very-low-calorie diets.
Ro really does know her stuff, with ten years of experience working in clinics across both the NHS and private practice. Her academic credentials are top-notch and her specialism is weight management.
Having seen first-hand how life-changing a low-calorie diet can be, Ro believes that people who label such a diet as a fad, do not understand how powerful they are. Ro has witnessed patients lose significant amounts of weight, improve or alleviate health problems, reduce medications and hugely improve the quality of their life. For Ro, the key to being successful in taking on a low-calorie diet is to carry it out in the right way with the right support, which is what many people who fail at them overlook.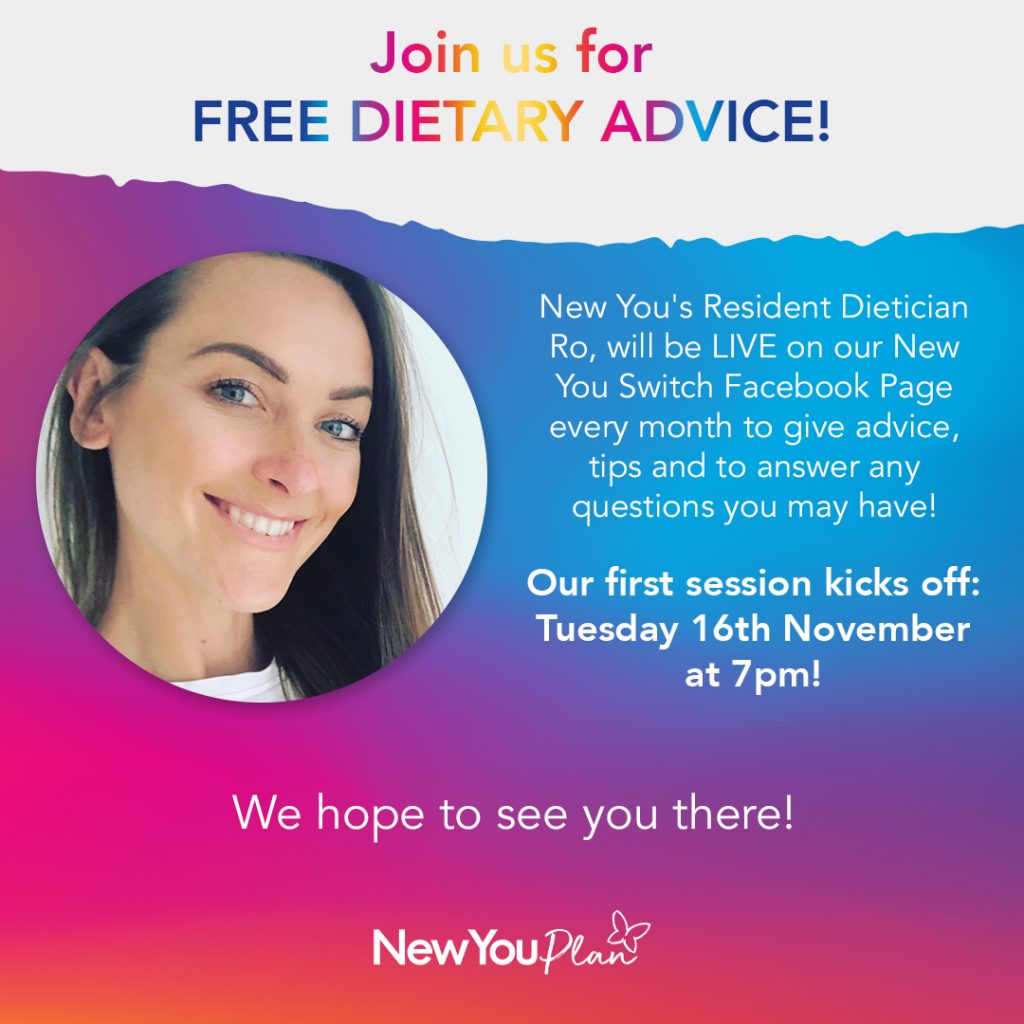 Ro is passionate about helping people achieve their goals and wants to be able to reach more of you than ever before. So to do that she is putting aside one evening a month for you guys to ask her your burning questions live, on the New You Switch Facebook group.
Her first session will be on Tuesday 16th November at 7 pm. Here she will be giving you an introduction to how she can help you with planning around following the New You Switch programme and making healthy choices. The comments will be open so you can ask her questions which she will endeavour to answer during the session.
So if you're new to Switch, thinking about Switch or a veteran Switcher, then make sure you're a member of the Switch community and put the 16th of November in your diary. These sessions will be just what you need to contribute to your plan for success. 
Start thinking about your questions now so you're prepared in time.