Diet Mindset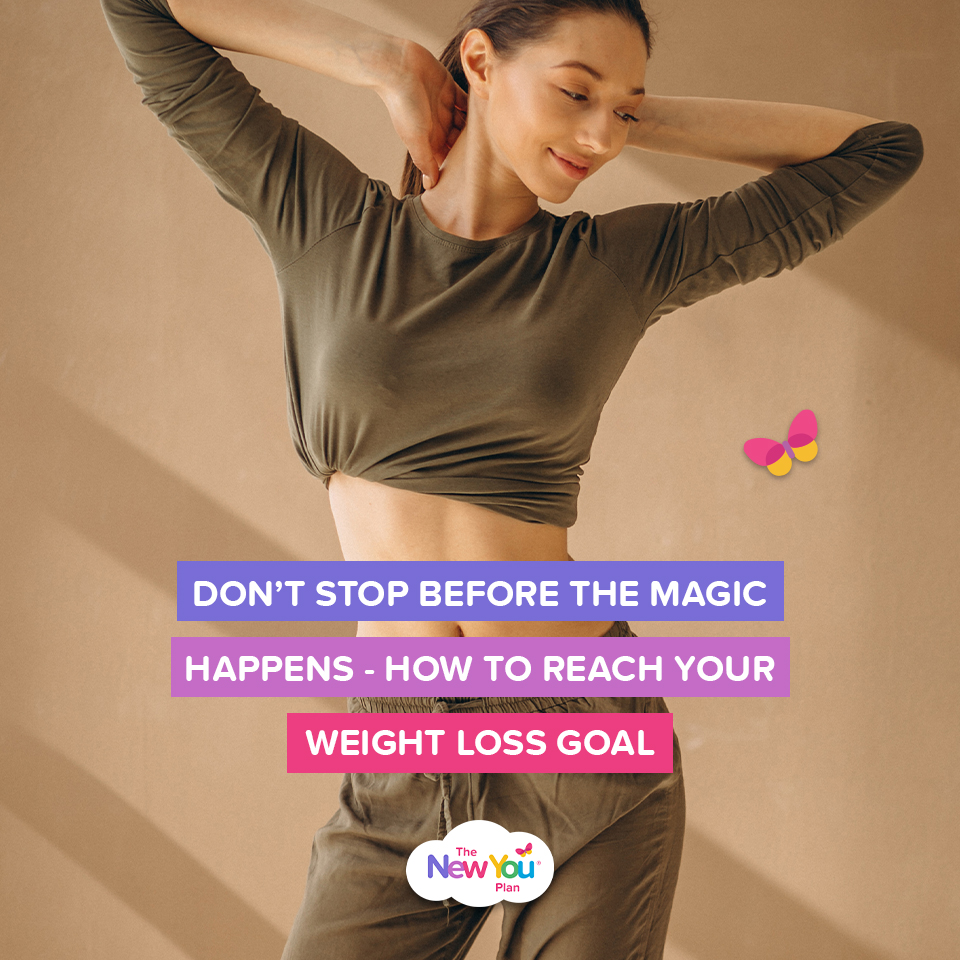 Don't Stop Before The Magic Happens – How To Reach Your Weight Loss Goal

Fed up trying a new diet and then quitting?! Here, we share how to use that failure to spur you on to reach your weight loss goal.
How many times have you tried to lose weight? Two? Twenty-two? For many of our New You customers this is not their first weight loss rodeo. We realise it takes a lot to try again especially if the thought of attempting another weight loss plan is the last thing you want to do. The thing is… the fact that you are reading this article means you already have that one quality that will ensure you will succeed. Perseverance or Grit. That 'keep trying' default mode.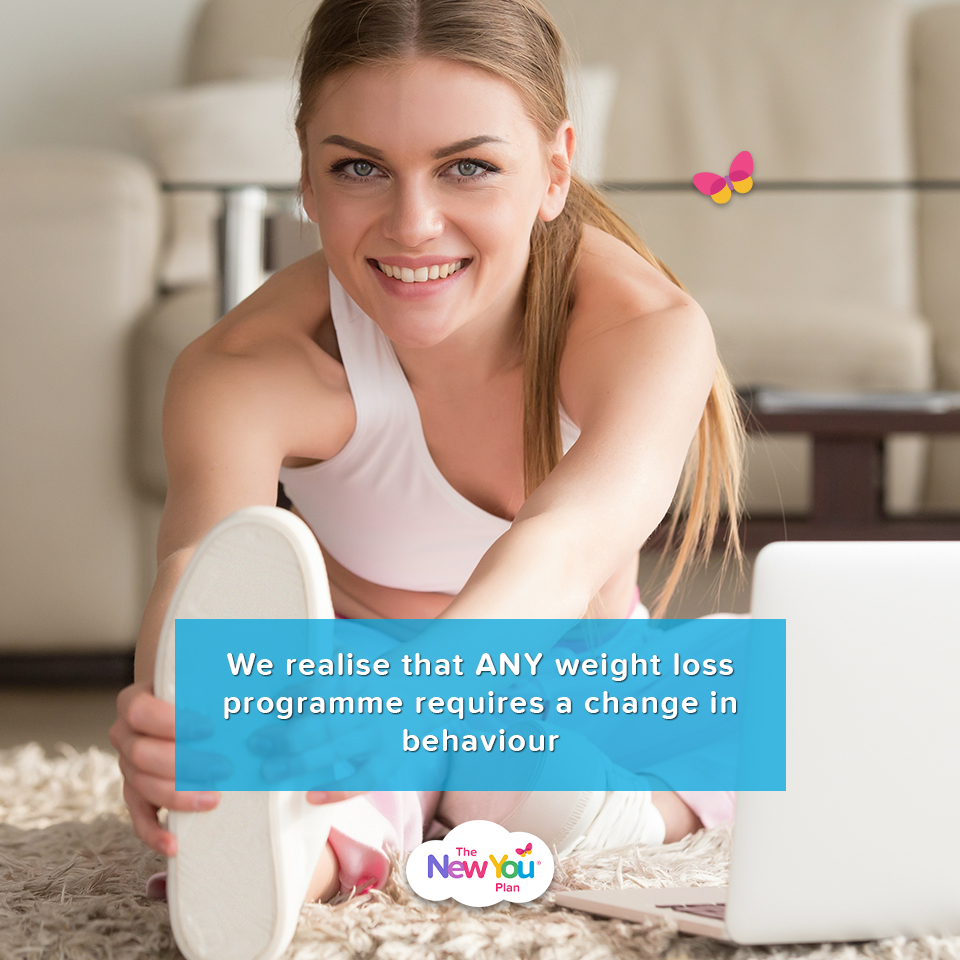 The first thing that our new customers notice is that we tend to do things a little differently at New You HQ. Yes, we have an amazing selection of nutritionally balanced meals to choose from, but we also realise that ANY weight loss programme requires a change in behaviour. That's why we provide our customers with tools and techniques that not only will result in them losing weight on plan (the average weight loss in 1 stone a month) but also will ensure they have the resources to maintain that weight loss. Today we want to show you importance of perseverance in your weight loss journey.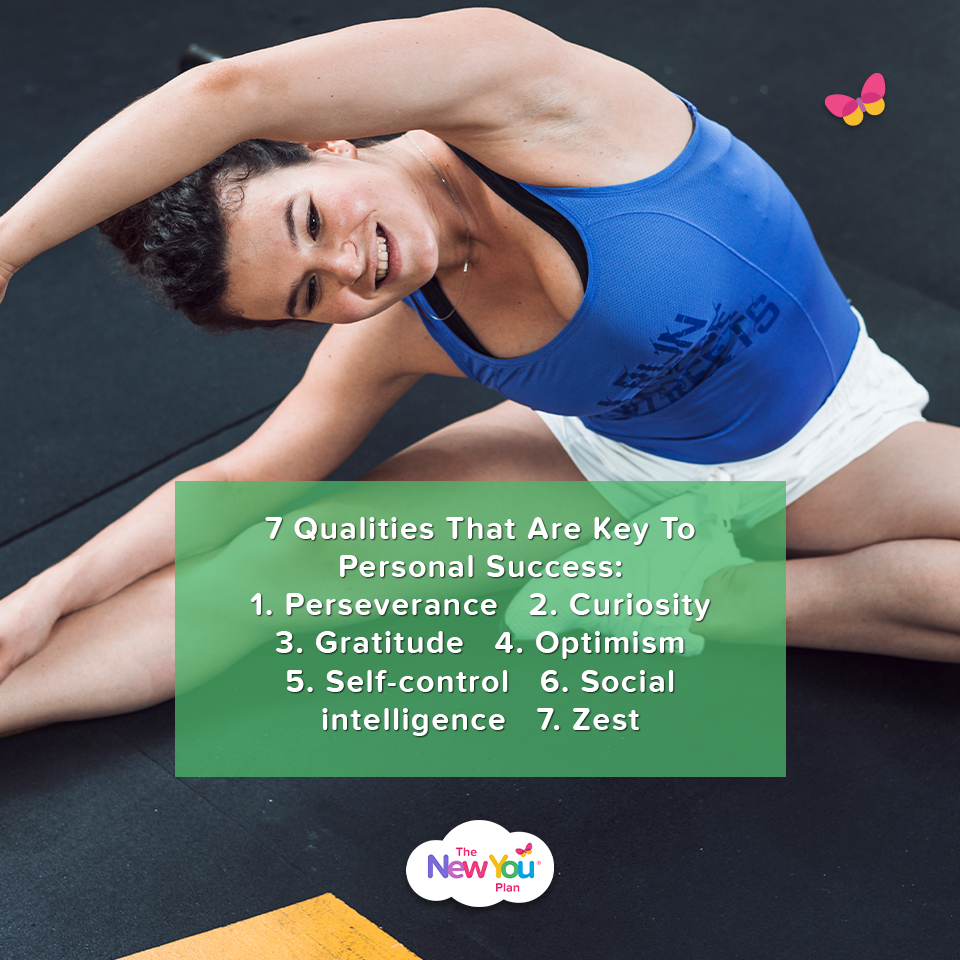 Perseverance is one of the seven qualities that have been described as the keys to personal success. The other six are: curiosity, gratitude, optimism, self-control, social intelligence, and zest. Studies have shown that people who follow their passion and are determined to do the hard work to get "the job done" are more likely to become successful in life. This is also reflected in your weight loss journey.
With the New You Plan Total Food Replacement plan, losing weight is easy. You simply consume 4 packs (or 5 if you are over 17 stone) and 4 litres of water each day. This creates a nutritionally balanced calorie deficit which will average a stone weight loss each month.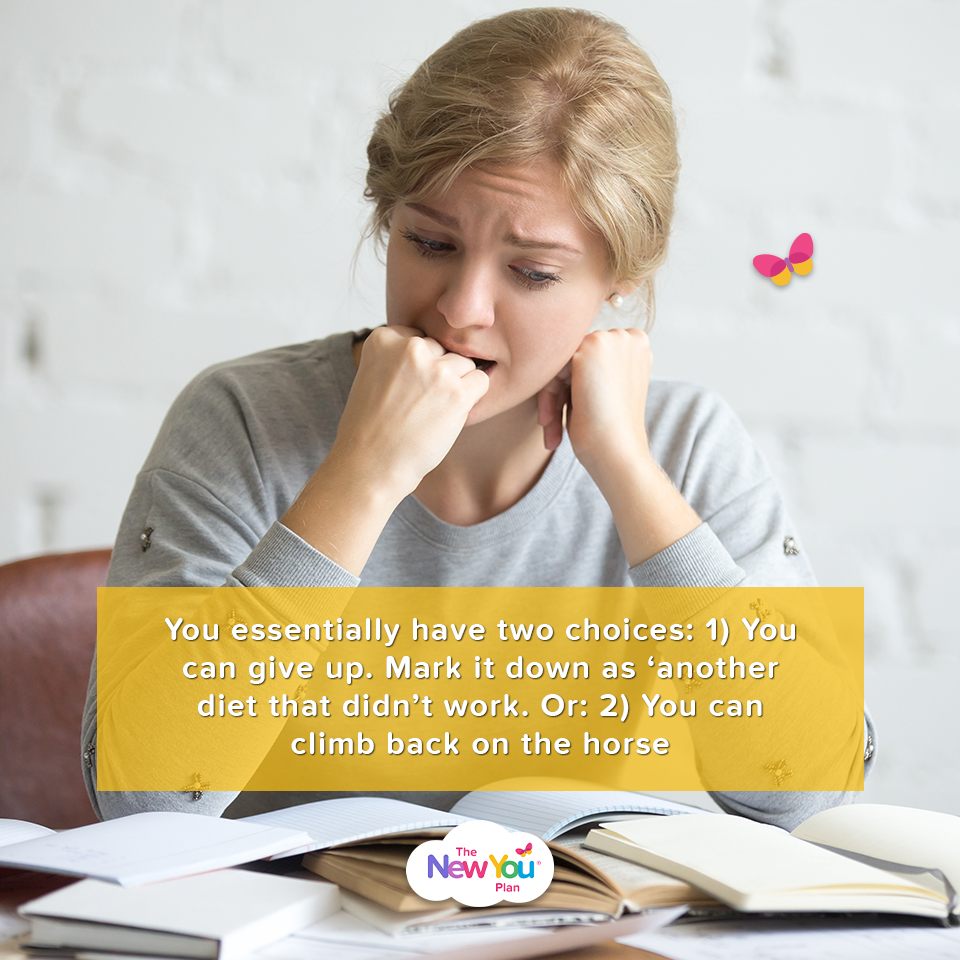 The game changer is what you do when your TFR plan doesn't quite go to plan. Perhaps you have an event coming up where you chose to eat off plan, or you have been stressed or anxious and eaten something that didn't come in New You packaging. You essentially have two choices. You can give up. Mark it down as 'another diet that didn't work. Or you can climb back on the horse.
Falling down or failing is one of the most agonizing, embarrassing, and scariest human experiences. But it is also one of the most educational, empowering, and essential parts of living a successful and fulfilling life. The old saying, "If at first you don't succeed, try and try again" pretty much sums up what we should do in order to get better and better until we get the results that we want.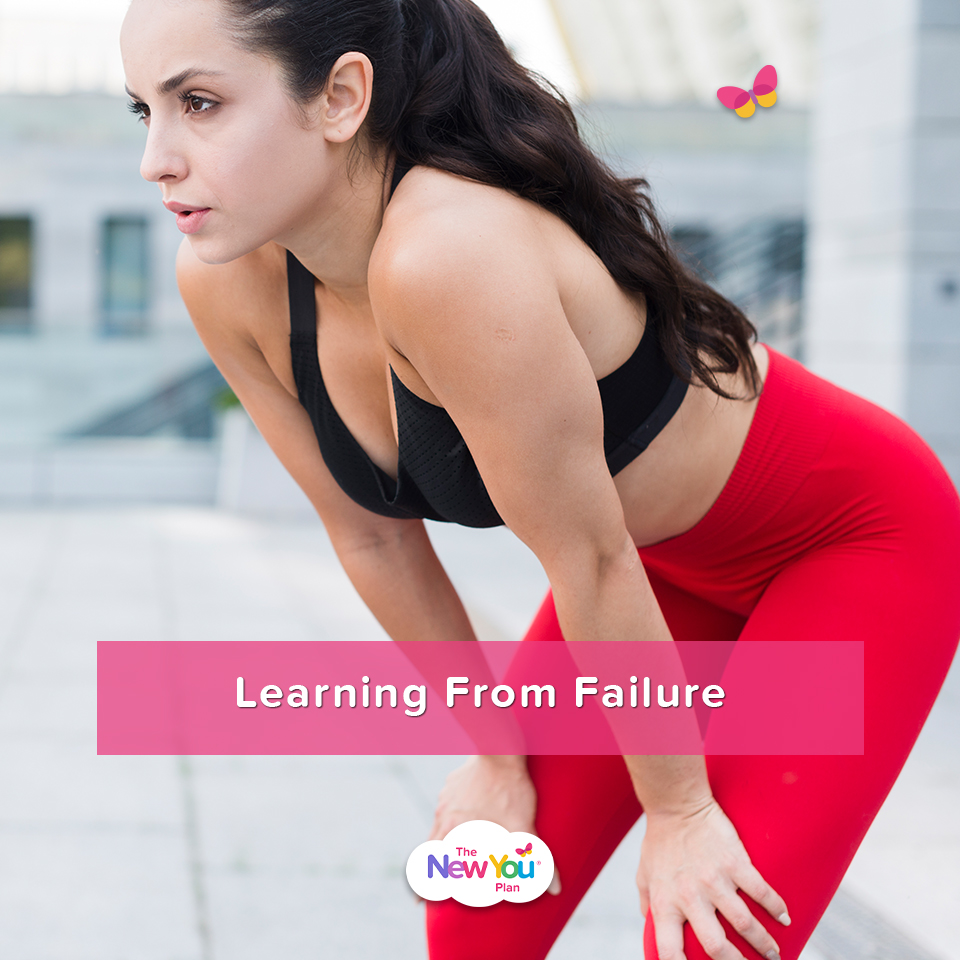 Learning from failure
In an ideal world, every New You customer would consume 4 packs (5 if you are over 17 stone), 4 litres of water, every day until they reach their ideal weight. And then they all lived happily ever after. While that concept is not quite a fairy tale, we realise that sometimes, for our customers, life gets in the way of the perfect 4×4 day. This is the reasoning behind the set-up of our online community, Secret Slimmers.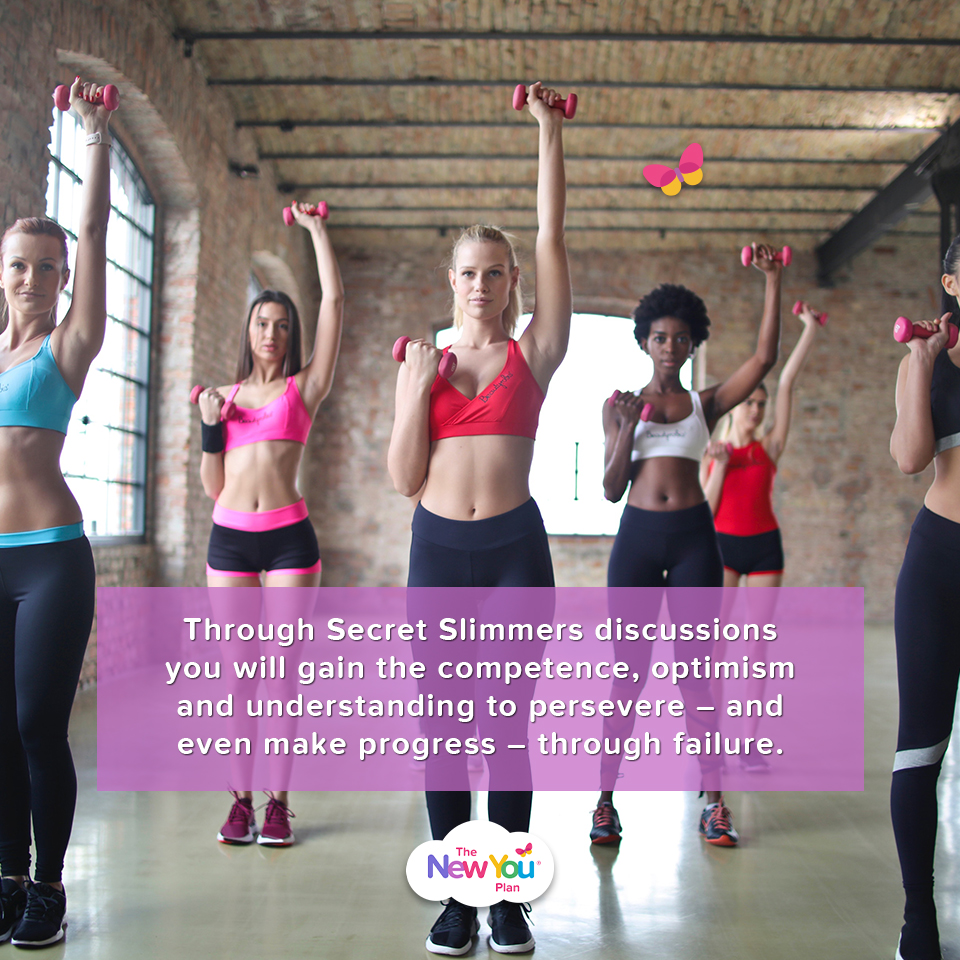 Not only is it a forum to share success and motivation, it is also a place to learn from mistakes, or blip days. When you incorporate opportunities to experience mistakes as an expected part of your New You journey you build resilience to setbacks. Through Secret Slimmers discussions you will gain the competence, optimism and understanding to persevere – and even make progress – through failure.
For example, say afternoons are your danger zone time for heading to the treat cupboard. Try having a New You ketosis friendly snack before the cravings strike. If you've discovered evenings are your nemesis when it comes to staying on plan, have a bath, get an early night or put on a face mask. It's very difficult to eat off plan while wearing a face mask.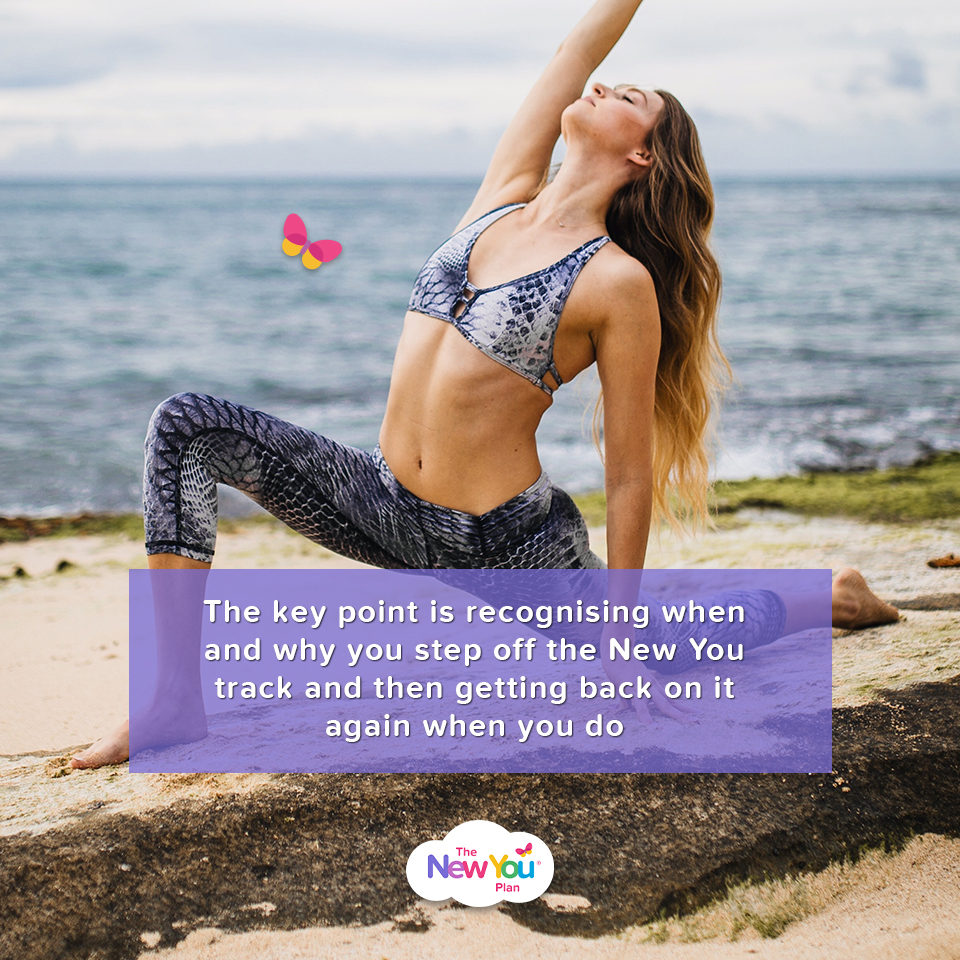 The key point is recognising when and why you step off the New You track and then getting back on it again when you do. When you eat off plan, this is not failure: it is an opportunity for your brain to build a bridge that will bring you success in future.
There is a quote we live by at New You HQ.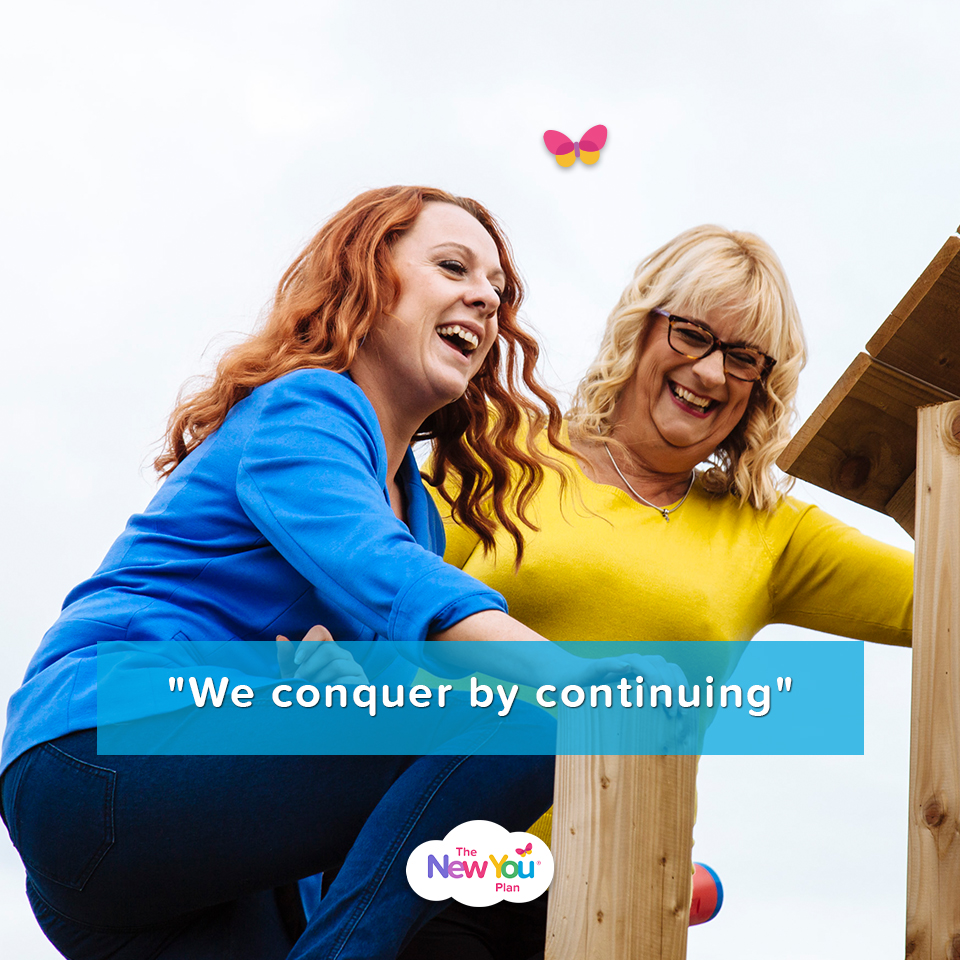 'We conquer by continuing'.
If you fall off the New You diet wagon, simply adjust and climb straight back on. For more information on getting started again click here.
---
Are you ready to get started on a really, really, really easy diet plan?

Getting started is the first step in your journey to a brand New You! To help you understand fully how our plan works, our Get Started page with designed specifically for people new to the plan.
Head over to our site where you'll find tonnes of important information including how our plan works, the science behind it, loads of top tips, information on our meals, as well as real customer testimonials.
Click here to visit our Get Started page!