New You Plan Blog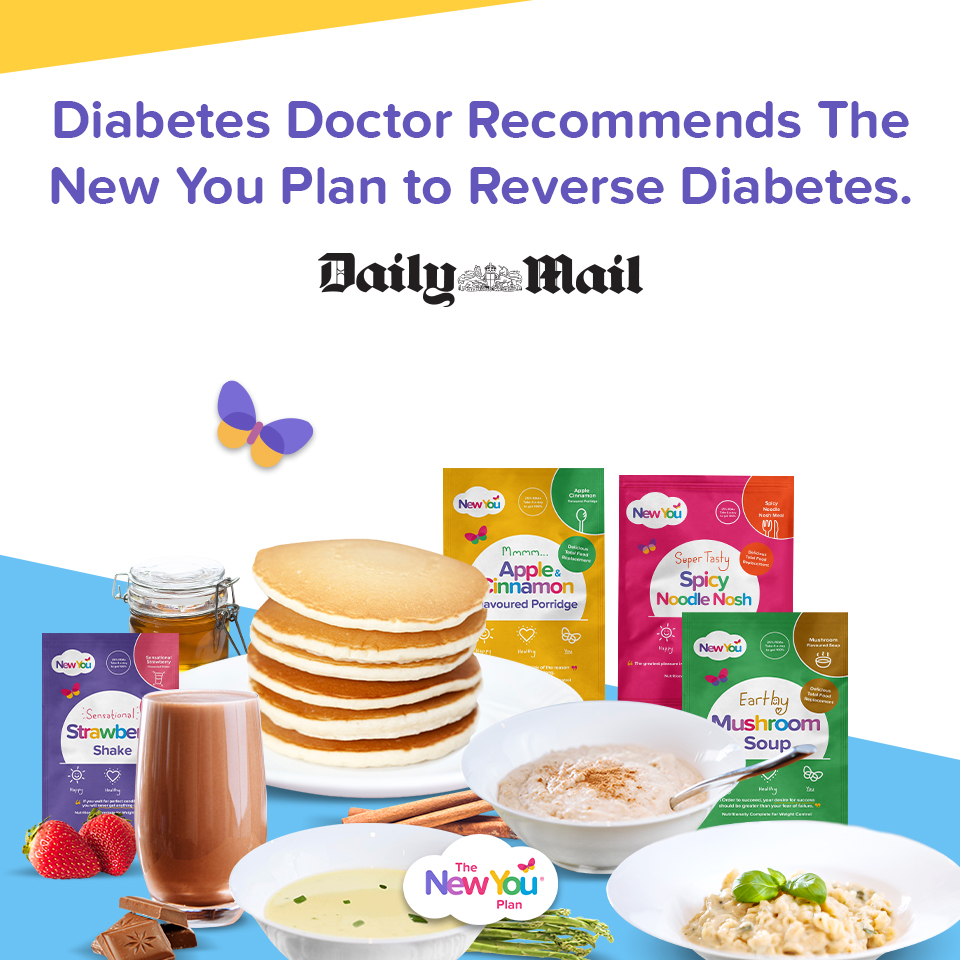 [Daily Mail Article] Diabetes Doctor recommends The New You Plan to reverse type 2 diabetes

At The New You Plan, we have long been preaching the amazing health benefits that following our low calorie diet promotes including how it can be used to reverse type 2 diabetes.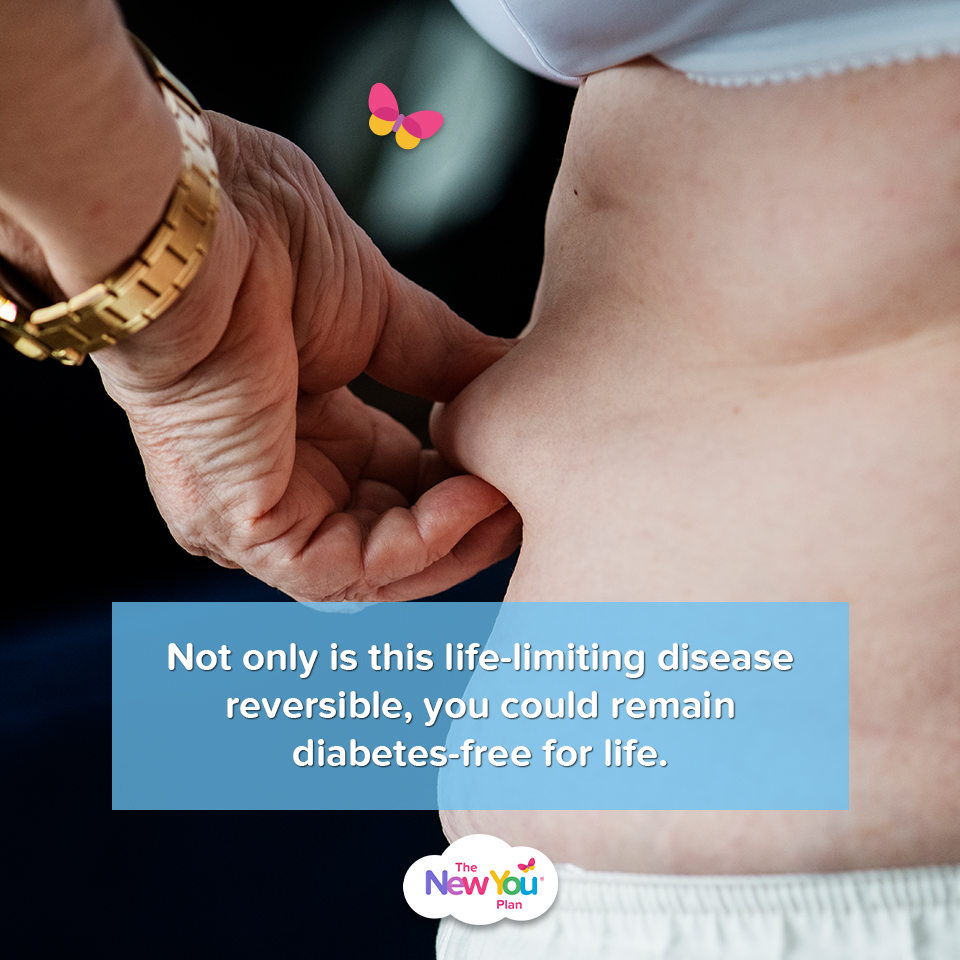 Recently, Professor Roy Taylor, who has spent over 43 years as a diabetes doctor and research scientist, wrote an article for The Daily Mail. His newly published book: "Life Without Diabetes" details how a team of scientists at Newcastle University have discovered that not only is this life-limiting disease reversible, you could remain diabetes-free for life.
In the article for The Daily Mail, Professor Roy Tailor describes how patients switch their normal meals for 3 calorie-controlled meal replacement Soups or Shakes, plus one low-starch vegetable meal per day.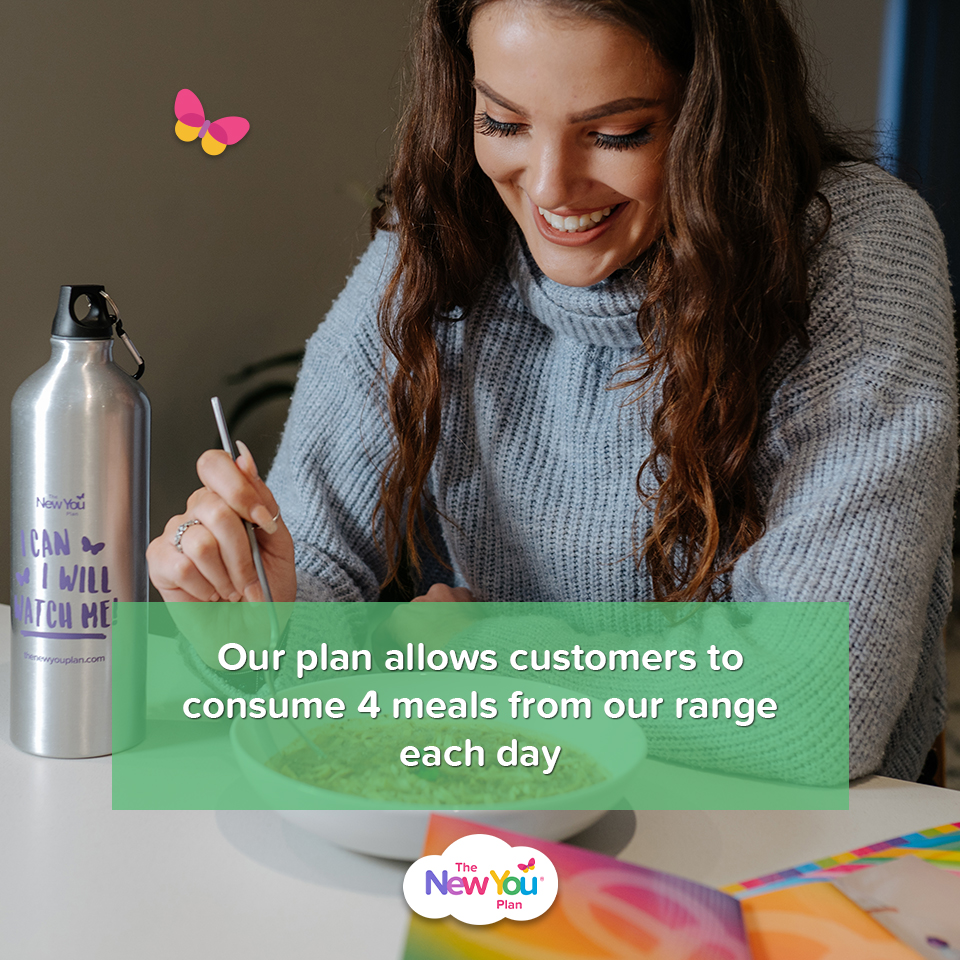 This is very similar to The New You Plan. In fact, our plan allows customers to consume 4 meals from our range each day, choosing from our tasty selection of Hot Meals, Soups, Shakes, Chocolate Bars & Snacks.
Professor Taylor also states how it was once believed that sugar is the culprit when it comes to diabetes but his team have been able to prove that "type 2 diabetes is caused by fat accumulation in your liver and pancreas when your body reaches its 'personal fat threshold' and can't store fat elsewhere.
"Those fat deposits stop your liver and pancreas from operating normally, restricting the supply of the hormone insulin (which works to control blood sugar levels), and limiting the ability of your cells to respond to it."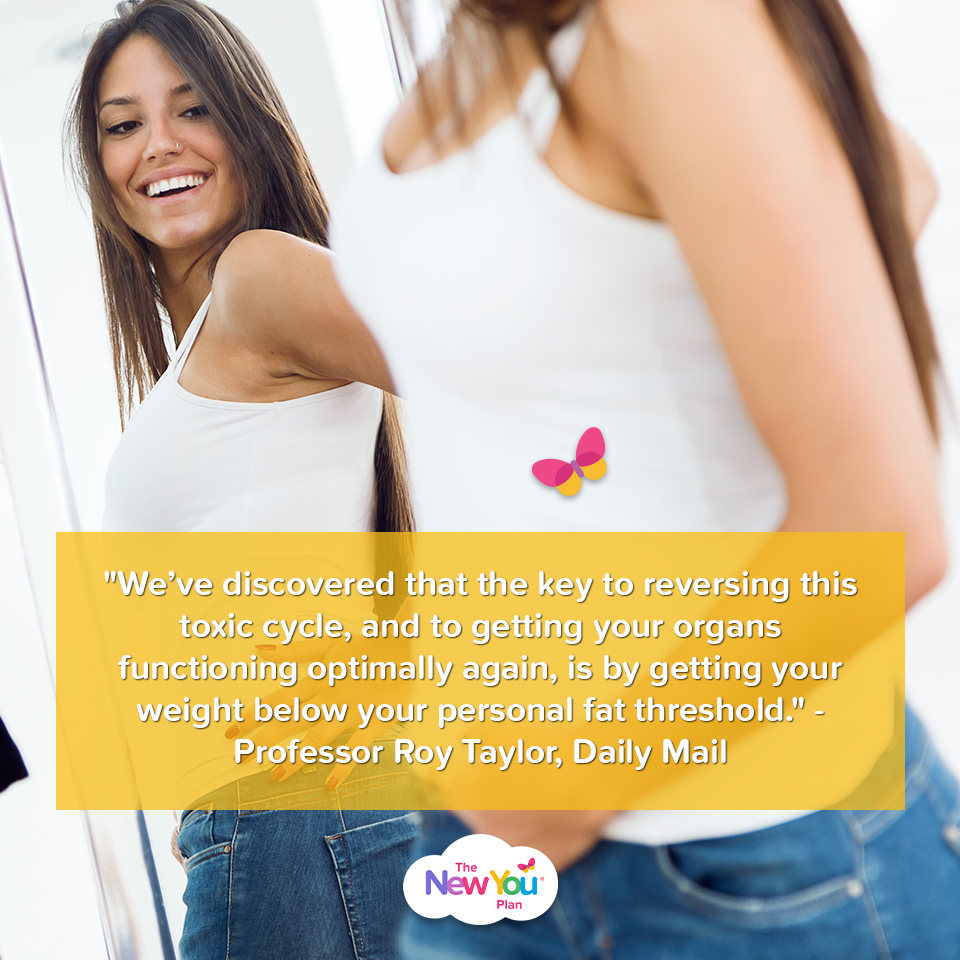 He continued: "The only way of decreasing this burden of fat is to reduce the total amount of fat accumulated in your body — not just by a few kilos, but by a lot. We've discovered that the key to reversing this toxic cycle, and to getting your organs functioning optimally again, is by getting your weight below your personal fat threshold."
Professor Taylor also shared that their research shows that a 15kg (2st 5lbs) loss is the "magic number" that takes most people below the personal fat threshold.
The studies also show that by setting a short target of two or three months to achieve the 15kg weight loss, and making the process super simple, people really lose weight — a lot of weight — fast.
This is the same principle that we promote at The New You Plan. Most of our customers lose on average 1 stone or more each month. So in just over 2 months, you could reverse your diabetes.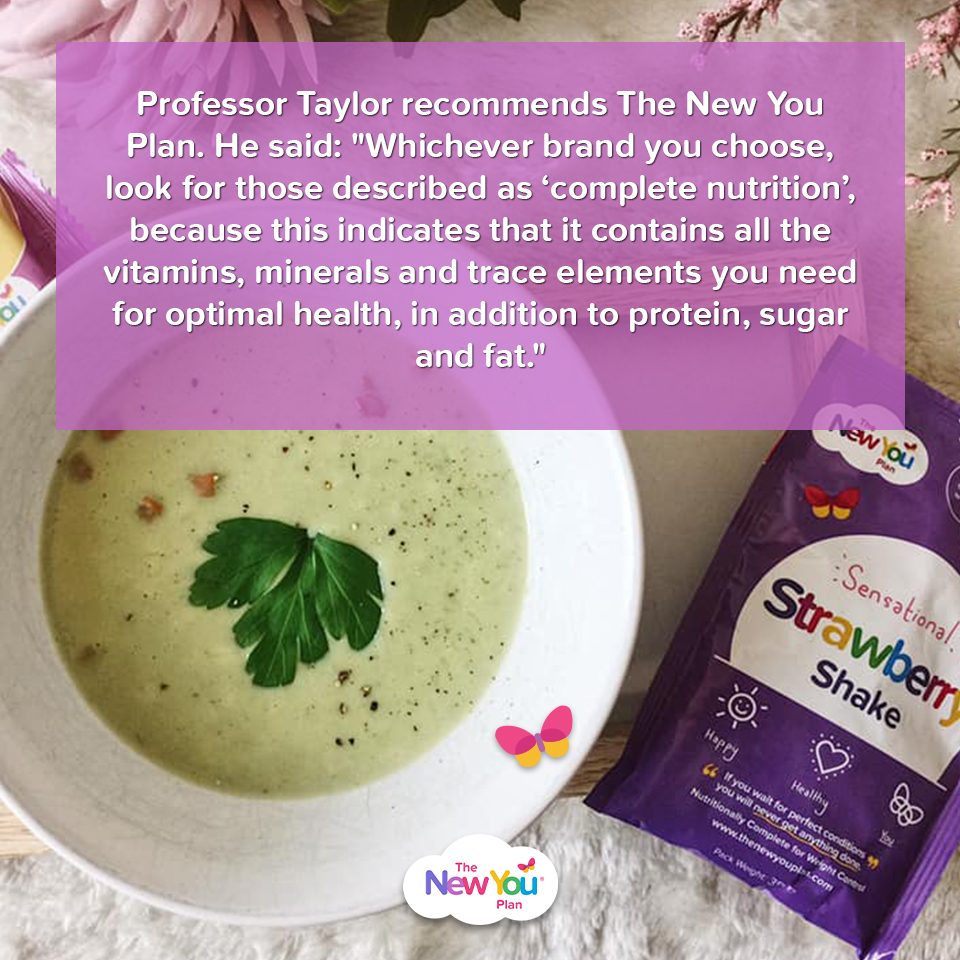 In fact, Professor Taylor goes so far as to recommend The New You Plan. He said: "Whichever brand you choose, look for those described as 'complete nutrition', because this indicates that it contains all the vitamins, minerals and trace elements you need for optimal health, in addition to protein, sugar and fat."
The Professor proceeded to name a few plans, which includes The New You Plan. You can read the article in full here.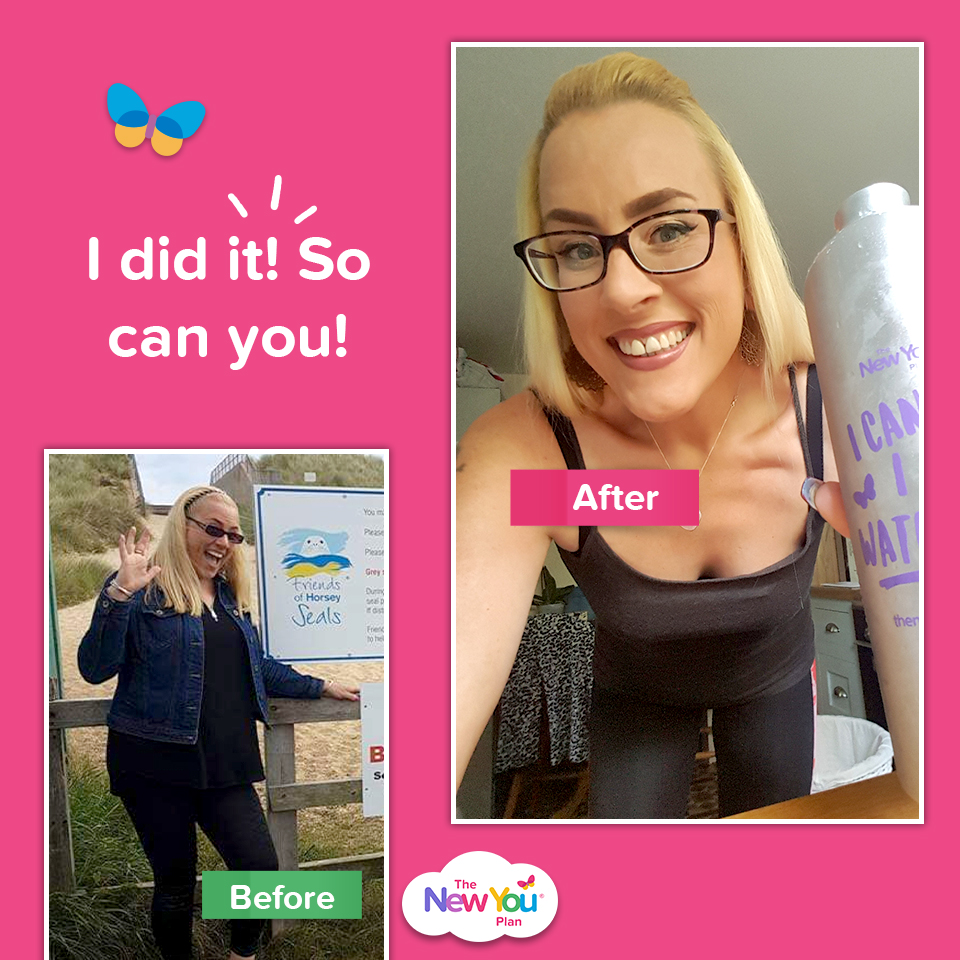 The New You Plan Low Calorie Diet Plan
The New You Plan very low calorie diet is simple to follow. Customers enjoy 4 meals per day from our selection of over 40, as well as up to 2 snacks per week. We've done all the hard work for you, with 4 meals per day offering all of your RDA (recommended daily allowance) of vitamin and minerals.
The plan works by putting your body into a high fat burning process called ketosis. This means that your body will burn off fat at a high rate, meaning you lose weight safely and quickly. Customers experience no hunger, with many having to set a reminder to take their fourth meal of the day! They also enjoy high levels of energy and say they've never felt better before.
On a typical day, you can enjoy the following: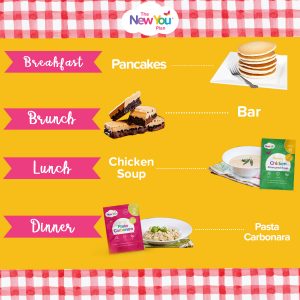 One of the reasons many customers join The New You Plan is that we offer one of the widest variety of meals. With hot breakfasts, bars, soups, shakes, hot meals, crisps, wafers, gummy sweets and water flavourings, you'll NEVER be bored!
Get Support In Our Secret Slimmers Group
We are also proud of our fantastic online support community! When you join our plan, you can FREE access to Secret Slimmers, were 6770 members are waiting to support you on your journey to a brand new you! So many of our customers tell us that the couldn't have reached their goals without the support of this group. Log in at anytime and be met with tons of positive comments, inspirational stories and amazing before and after photos, giving you the motivation you need to succeed.
---
Start Your TFR Journey Today!

Getting started is the first step in your journey to a brand New You! To help you understand fully how our plan works, our Get Started page was designed specifically for people new to the plan.
Head over to our site where you'll find tonnes of important information including how our plan works, the science behind it, loads of top tips, information on our meals, as well as real customer testimonials.
Click here to visit our Get Started page!