Diet Mindset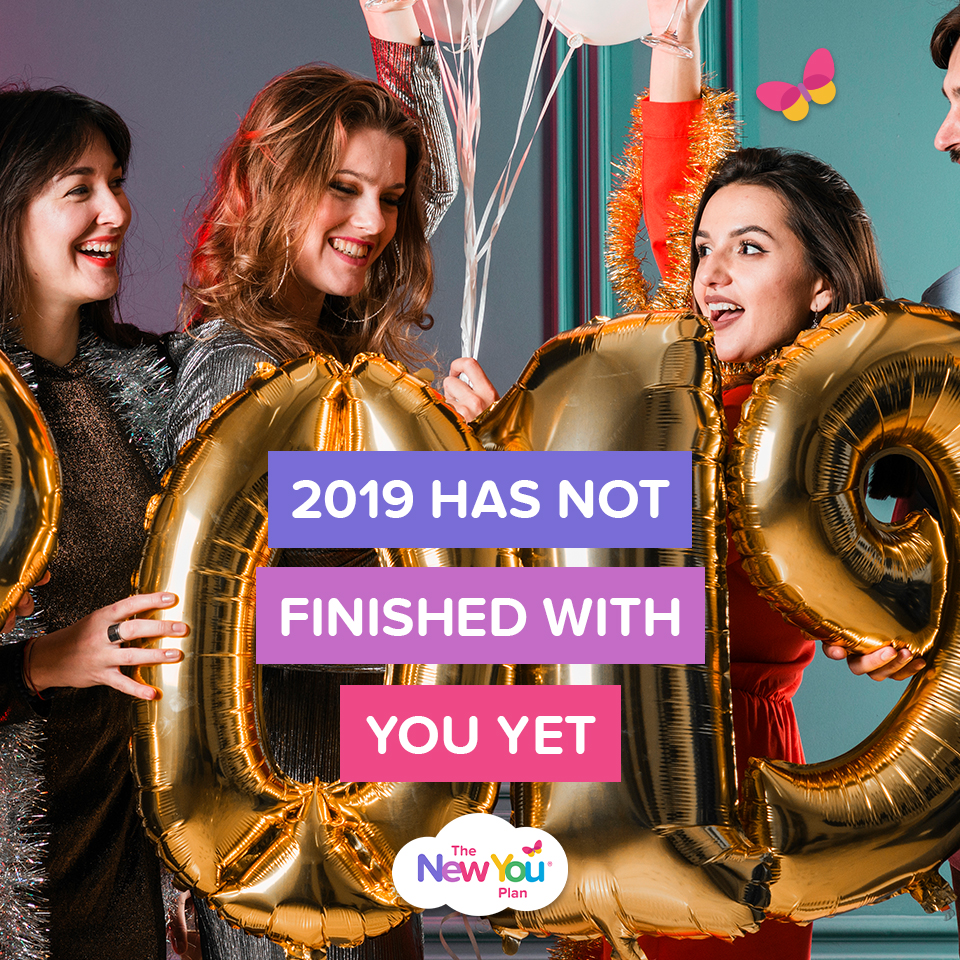 2019 Has Not Finished With You Yet

It's that time of the year again. Halloween and Christmas season are quickly approaching, coupled with everything else you set as goals to have a great 2019. With just over two months left, now is a great time to take stock of where you are with your weight loss goals and make whatever adjustments are necessary to end the year strong. Because you still have time to finish 2019 like a boss.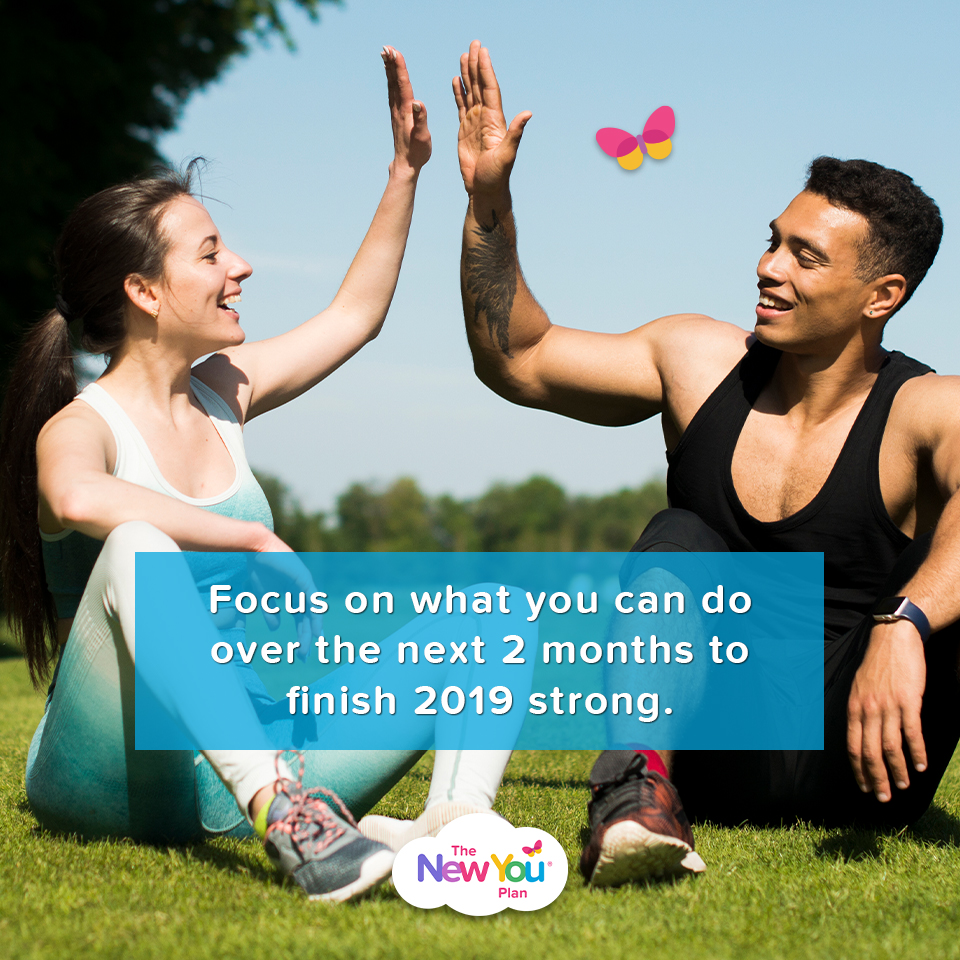 We are guessing a lot has happened since you sat down in January and decided that this was it. 2019 was going to be the year that you finally lost the extra weight. You might have started on The New You Plan or tried an alternative diet but for whatever reason it just hasn't happened. Let us save you some grief. Don't focus on the reasons you've missed your weight loss goals. Instead, focus on what you can do over the next two months to finish 2019 strong.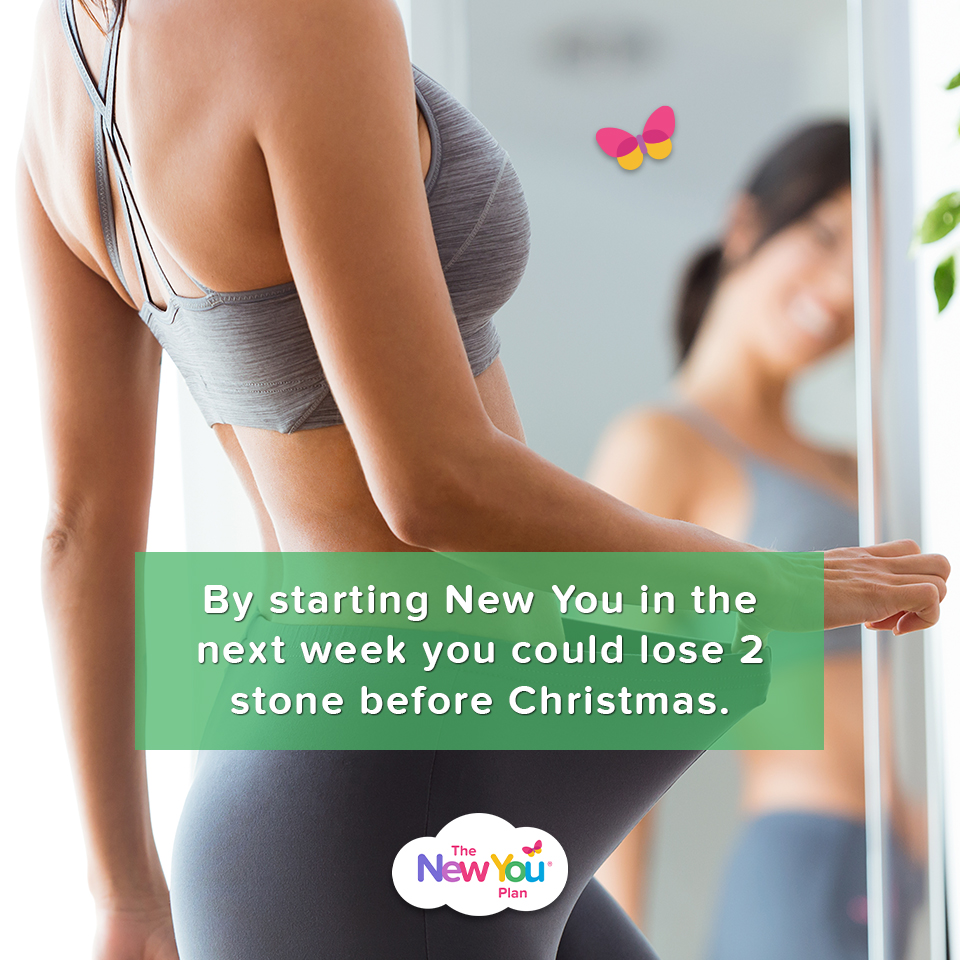 Let's look at the stats
There are over 2 months to go until the beginning of Christmas week. The New You Plan helps customers create a nutritionally balanced calorie deficit which results in weight loss of around 1 stone a month. By starting the New You Total Food Replacement (TFR) Plan in the next week you could lose 2 stone before Christmas. That's 2 dress sizes. Imagine how you would feel having achieved that goal before the end of 2019?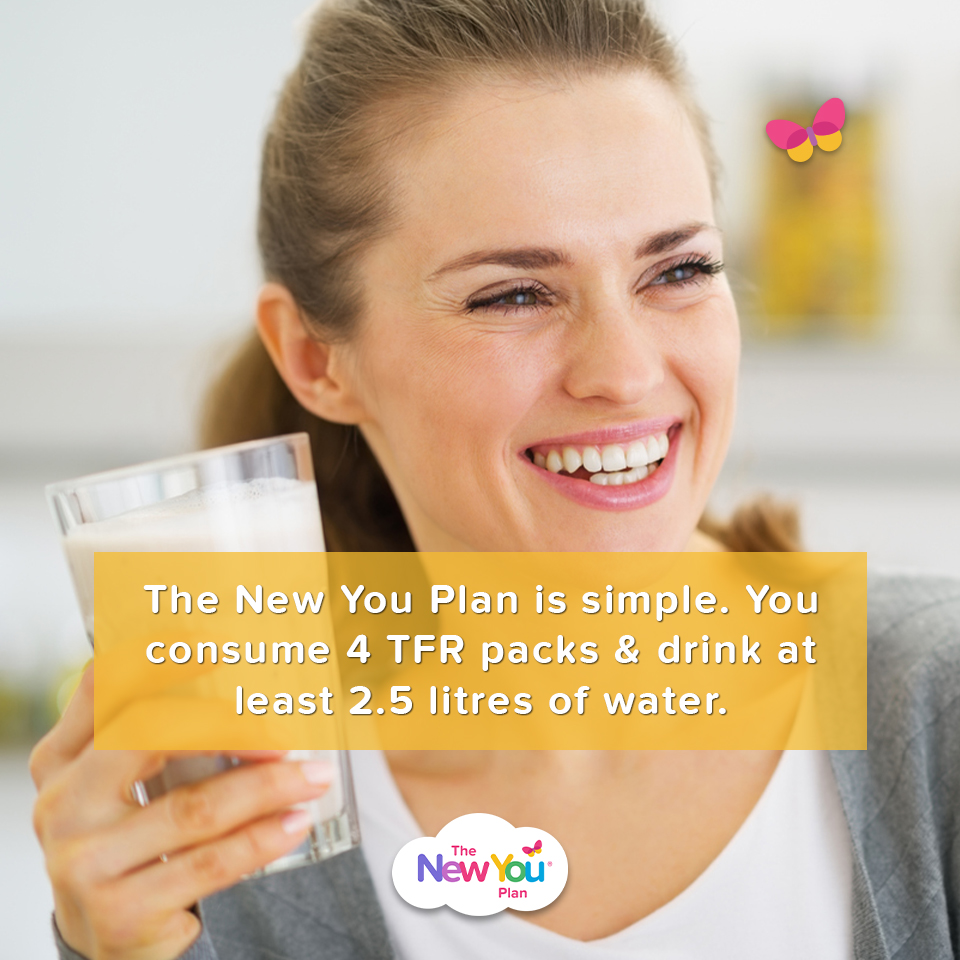 Focus on what needs to happen in the next two months
Prioritise the most essential tasks that must be completed within the next few months. What do you need to do daily? The New You Plan is simple. You consume 4 TFR packs (5 if you are over 17 stone) and drink at least 2.5 litres of water. Exercise is not essential for weight loss in The New You Plan as your calorie deficit is created through using the New You food packs. Exercise many be used for other benefits such as cardio health or mental health. Plan what you need to do to make it happen. Need to order packs? Click here. To see how well our plan works, read our customer success stores here.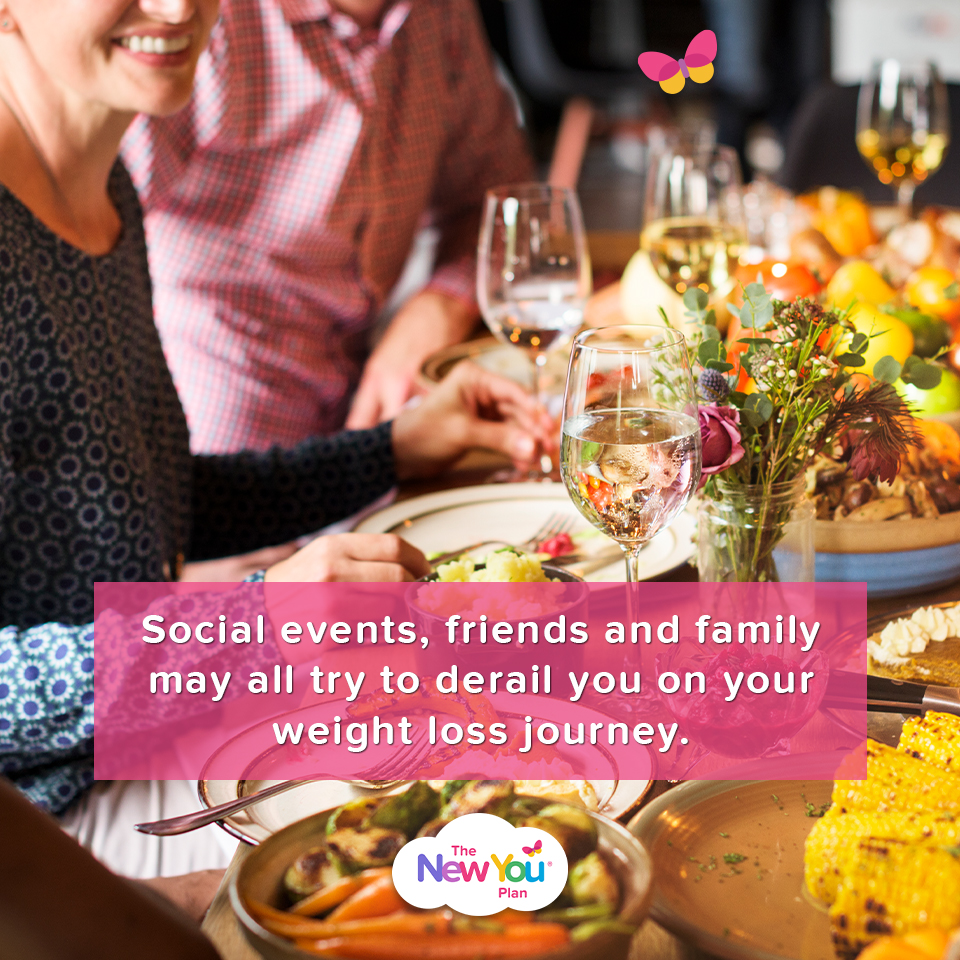 Remove any obstacles in the way
Practically this can be as simple as removing tempting foods from the fridge and cupboards. However, obstacles will appear in many guises. Social events, friends and family may all try to derail you on your weight loss journey. This is where The New You Plan goes the extra mile. As not only do we have over 40 delicious meals, soups, shakes and snacks for you to choose from to help you create a calorie deficit, The New You Plan helps customers manage the obstacles that may appear during their weight loss journey. New You customers are invited to join our private, online community group, Secret Slimmers. Secret Slimmers is full of people just like you, who encourage and motivate each other to amazing successes.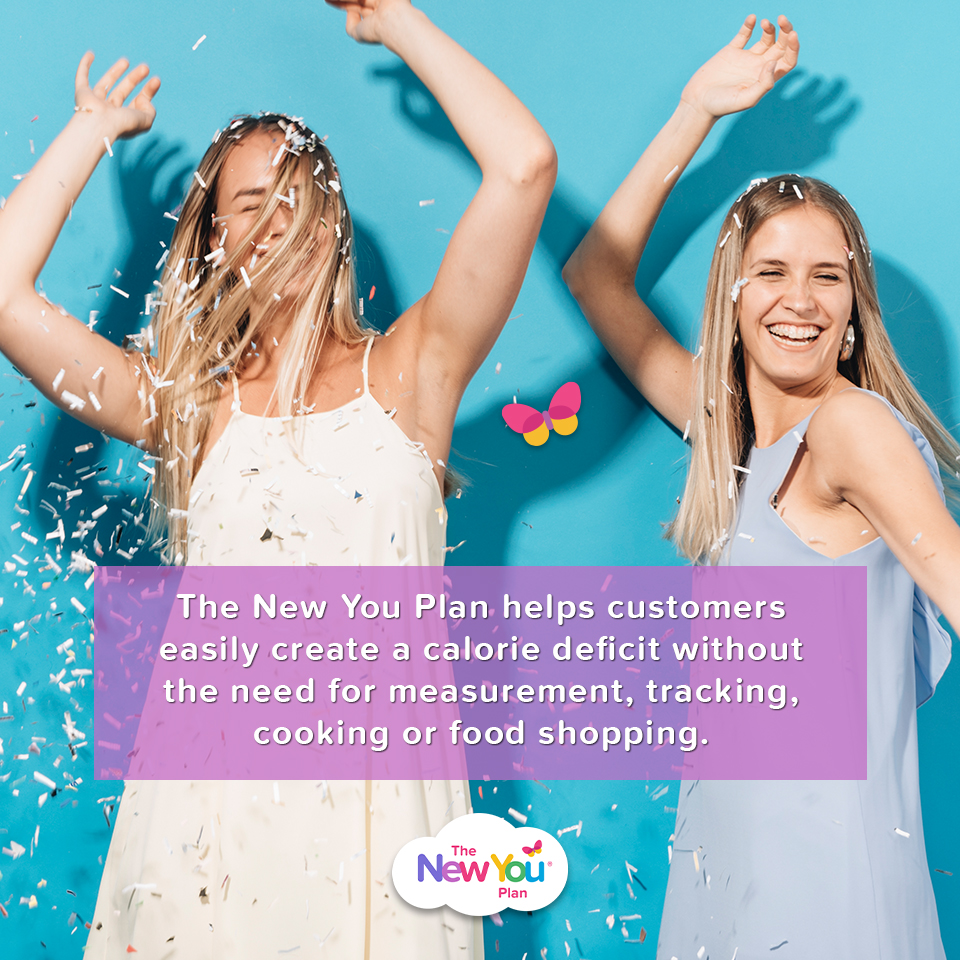 Commit
When it comes to weight loss, the longer things stay in the planning steps, the less likely they will happen. There's a huge difference between 'trying to be good' – the favourite saying we all emphatically declare, and quickly retract when a cake is put in front of us – and committing to The New You Plan. To lose weight you need to be in a calorie deficit. That is, you need to be using up more calories than you consume. The New You Plan helps customers easily create a calorie deficit without the need for measurement, tracking, cooking or even food shopping. Everything you need comes in the (beautifully wrapped) box.
Do it now
Time is of the essence. It doesn't matter what happened the rest of the year, you can still end 2019 on a positive note by motivating yourself and following the New You Plan. The next three months are essential for your success and it's your responsibility to make it happen. Click here to finish 2019 strong.
---
Start Your TFR Journey Today!

Getting started is the first step in your journey to a brand New You! To help you understand fully how our plan works, our Get Started page was designed specifically for people new to the plan.
Head over to our site where you'll find tonnes of important information including how our plan works, the science behind it, loads of top tips, information on our meals, as well as real customer testimonials.
Click here to visit our Get Started page!