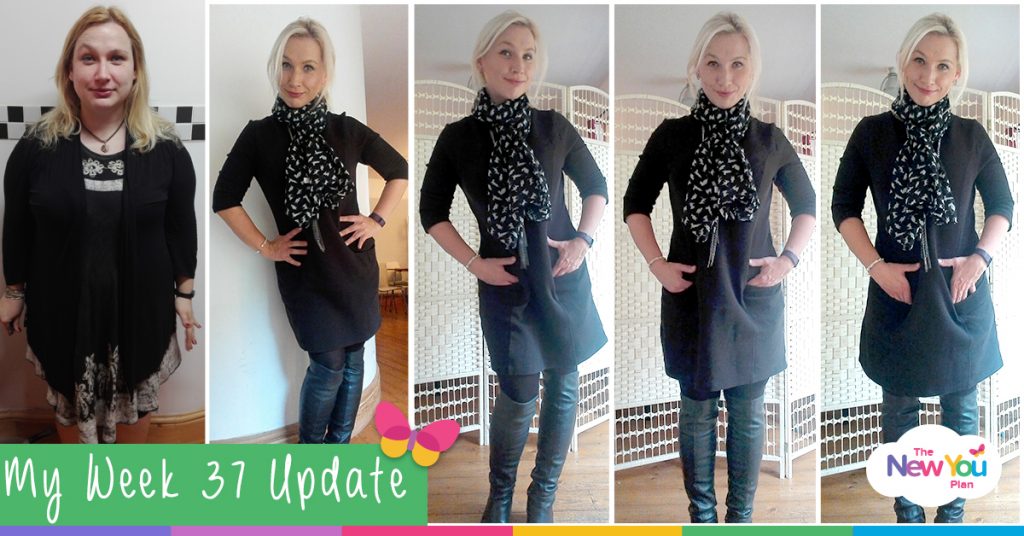 Week 37 on her New You Plan TFR journey, customer Hele-Kai faced the obstacle of starting a new job and being on plan. How did she do? Watch this week's video to find out.
This week's obstacle…
This week I faced a whole new situation. I started working full time in an office environment. I was very worried about it to be honest. OK, yes, starting any job is a bit scary but I was especially worried about my food situation. But as it turned out, I had nothing to worry about. The office has both a kettle and a microwave there, so I can easily prepare my meals.
No one in the office knows that I am on the plan because making my Cottage Pie or Noodle Nosh is just the same as doing any other instant or quick meal. So it is definitely possible to do this plan while in work, without anyone asking questions or suspecting anything.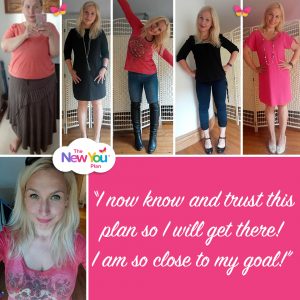 How I'm feeling now…
Weight wise, I am struggling a bit at the minute, which is mostly down to my mindset. I am losing very slowly right now but this week I discovered what the cause of this is likely to be. As women, we face all sorts of hormonal ups and downs anyway but I have started using a hormonal contraception. A side effect of this – which may people warned me about is weight gain! I thought because I am on plan, I won't have problem with that, but as it appears it has slowed it down slightly.
But I now know and trust this plan so I will get there! I am so close to my goal!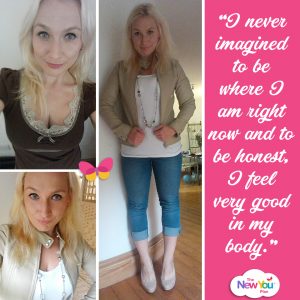 What I learned this week…
One way in which my mindset has changed is that I have become friends with myself. I have had time to reflect on how I feel now in comparison to how I felt a year ago. This difference is definitely a factor that has calmed me down quite a bit now that my weight loss has slowed down a bit. I never imagined to be where I am right now. And to be honest, I feel already very good in my body. So I have actually already accomplished my wildest dreams.
What a wonderful thought and what an amazing Christmas present for myself.
Until text week,

____________________________________________________________________________________________________
Get started on the BEST TFR Plan TODAY!

Getting started is the first step in your journey to a brand New You! To help you understand fully how our plan works, our Get Started page with designed specifically for people new to the plan.
Head over to our site where you'll find tonnes of important information including how our plan works, the science behind it, loads of top tips, information on our meals, as well as real customer testimonials.
Click here to visit our Get Started page!
*Everyone is different, and we can't guarantee how much weight you will lose. Check out our success stories to see what our customers have lost. 
Tags:
before and after
,
customer interview
,
diet tips
,
Hele-Kai vlog
,
Mindset
,
NEW YOU PLAN
,
tfr diet