New You Plan Blog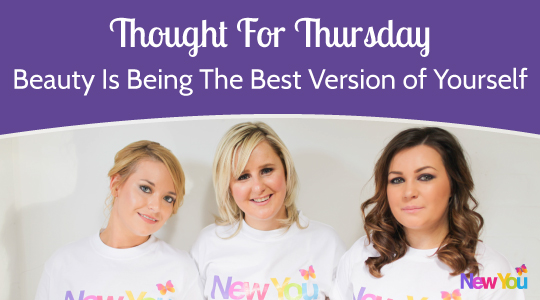 [Video]Thought for Thursday: Beauty is being the best version of yourself
Thought for Thursday
Beauty is being the best version of yourself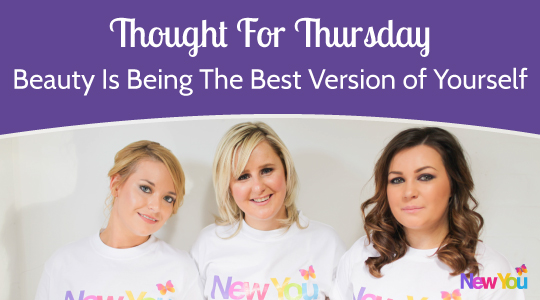 At a point where you have taken on board that you are now making changes to improve your confidence, esteem and health it is really important not to lose focus of the things that matter. Stay on track and head towards your goals in the most efficient manner possible. The key to doing anything efficiently is through planning and determination. The element of this that I want to focus on today is planning.
Just as I do with my mini tasks on a Friday and a Sunday asking you to plan your weekend and week ahead, today I want to increase the scope slightly to encompass, your diet goals as a whole. For instance are you currently making improvements to the diet planning you have in your house as a whole to ensure not only a healthy lifestyle for your family but are you also nurturing the setting for your own refeed and healthy life style once your goals have been achieved on the plan. Don't forget your comments below put you into the draw tomorrow!
Today's Task:(Woohoo Prize Draw Tomorrow!!!)
The above example is just one big picture example of a change that you can be implementing to ensure the overall success of your weight loss journey. I have heard from many of you about such changes in the mini topics I have been covering so not to worry you can still share these plans today. I still want you to tell us what your big plans are for creating the best version of yourself LONG TERM! 🙂 I am really looking forward to hearing your comments!
[box type="download" size="large" style="rounded" border="full"]Comment below and be in with a chance of winning one of our awesome prizes:[/box]
See you tomorrow 🙂
Kind regards
Grant