New You Plan Blog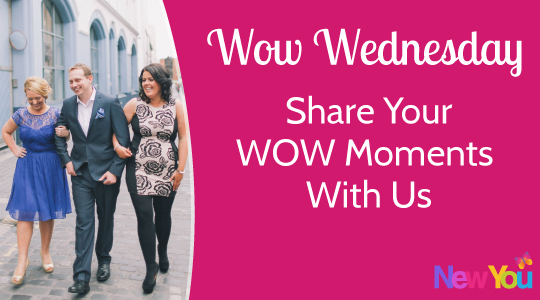 [Video] WOW Wednesday – Your off scale victories week 4*
WOW Wednesday – Your off scale victories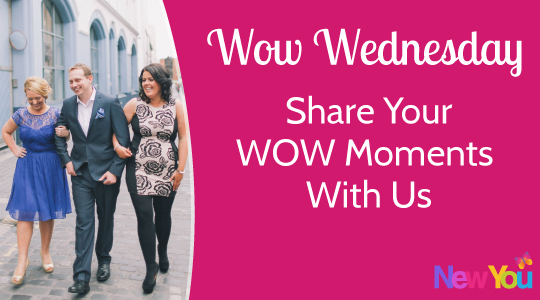 *Results may vary. This is not a guarantee
Welcome to Wow Wednesday, over the past four weeks I have shared some amazing moments with our customers in relation to their achievements both off and on the scales. Today gives you the opportunity to share the moments that have made you smile off the scales.
 Today's task:
At the start of the blog I had mentioned that this was something that had remained unchanged for the last three weeks. Now in week four of the Countdown to Christmas Cracker Challenge I plan to keep this the same.
I would still love to hear from you in the comments of today's Wow Wednesday about the things that have happened to you off the scales that have been worthy of being called WOW moments!!!! It is my hope that there are things that happen to you each day that make you stop for just a second and think YES! before a sneaky smile adorns you.
[box type="download" size="large" style="rounded" border="full"]Comment below and be in with a chance of winning one of our awesome prizes:[/box]
Don't Forget…
Our awesome Christmas bundles are on offer, and with a month to Christmas you can use one of the fantastic bundles to kick start your weight loss with these great value packs! Click here to view these great deals!
See you tomorrow 🙂
Kind regards
Grant