New You Plan Blog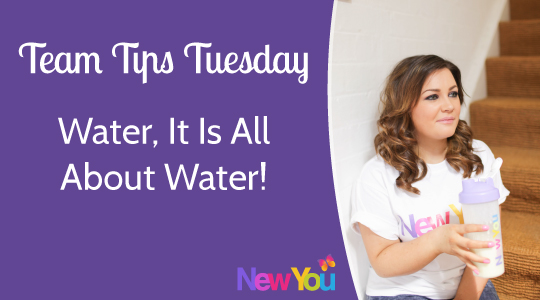 [Video] The New You Plan Team Tips Tuesday – Water!!!
Team Tips Tuesday: It is all about the water!!!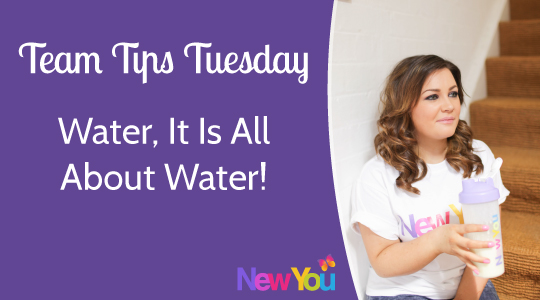 Welcome to Team Tips Tuesday here at The New You Plan!!! I have been really looking forward to today's blog as we delve into the reasons why water is so important to maintain your weight loss goals!! Water is an all important feature in this plan. A hydrated body performs best. Water allows your body to maximise all important functions.
Things such as digestion, removal of toxins and muscle performance are to name only a few of the bodily functions that are affected by your body being properly hydrated. I often find that being properly hydrated gives a sensation of being full and curbs hunger pangs which is quite important when tackling ketosis in the early stages of The New You Plan diet.
We recommend drinking between 2 and 4 litres of water a day and it is really important to space this out as drinking too much at once can be dangerous. 
Part 2!!!
We are headed into the second part of the Countdown to Christmas Cracker Challenge. All of us here at The New You Plan are so proud of all our customers for the amazing effort that has been put in by you on this. I am so proud I thought it would be great to share the latest update of the the leaderboard. 
Today's Task:
Please share just one tip that you have to ensure that you stay on track with your daily water allowance.
[box type="download" size="large" style="rounded" border="full"]Comment below and be in with a chance of winning one of our awesome prizes:[/box]
See you tomorrow 🙂
Kind regards
Grant