New You Plan Blog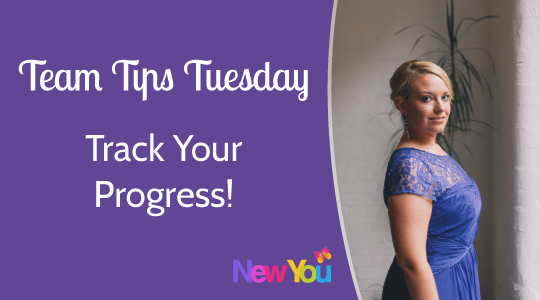 [Video] Team Tips Tuesday – Track Your Progress*
Team Tips Tuesday – Track Your Progress: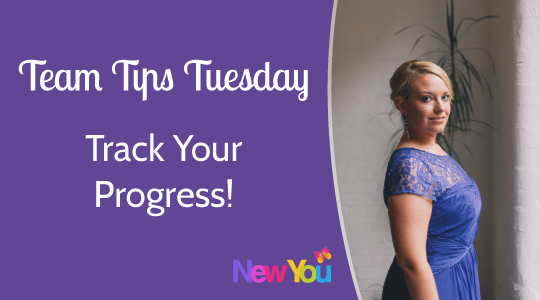 *Results may vary. This is not a guarantee
Welcome to Team Tips Tuesday! 🙂 The purpose of today is making sure that you track your progress correctly and effectively to ensure that you are able to set the right goals and enjoy the benefits of the confidence boost that comes with  getting to these goals!
Muscle Weighs More than Fat
For those of you who have joined a gym, you may find that the scales do not appear to favour you as much as some of the other people on the plan. The reason for this is that muscle weighs so much more than fat. The result of going to the gym therefore may be a slight skew in your achievements. In these instances it is important that you take measurements of your chest, waist, tops of your arms and legs to show that the results are still being achieved.[divider_flat]
How does your clothing fit?
Another Tip which is very similar is just simply noticing the change in how your clothing fits. Don't let the scales fool you – if there are changes in the way your clothing fits, it is not because your clothes are getting larger, it is because you are getting smaller!
Goals Allow you to Exceed Expectations
Using these indicators and tracking them can be really useful not only to give you and idea of how far you have come, but it can also be translated into goals that allow you to exceed your current expectations. For instance you may say to yourself at the start of the plan, my first goal is to buy a smaller fitting pair of jeans. This may not put you at your target weight but it will provide you with an achievable milestone that spurs you on the rest of the way!
Today's Task
I am going to keep it simple today. All I am going to ask you to do is tell me how you are tracking your weight loss and what milestones you have set yourself!
[box type="download" size="large" style="rounded" border="full"]Comment Below![/box]
Don't Forget our clearance sale is on this week…
New Range Strawberry Shake – £35/€45 for 50
New Range Banana Shake  – £35/€45 for 50
New Range Vanilla Shake  – £35/€45 for 50
New Range Tomato Soup  – £50/€64.50 for 50
New Range Vegetable Soup  – £50/€64.50 for 50
New Range Porridge  – £35/€45 for 50
New Range Pasta Carbonara  – £35/€45 for 50
Click here to check out the clearance offers!
Thanks for reading and watching I hope you all enjoyed today's blog and I am really looking forward to reading all your comments!
See you tomorrow 🙂
Kind regards
Grant