New You Plan Blog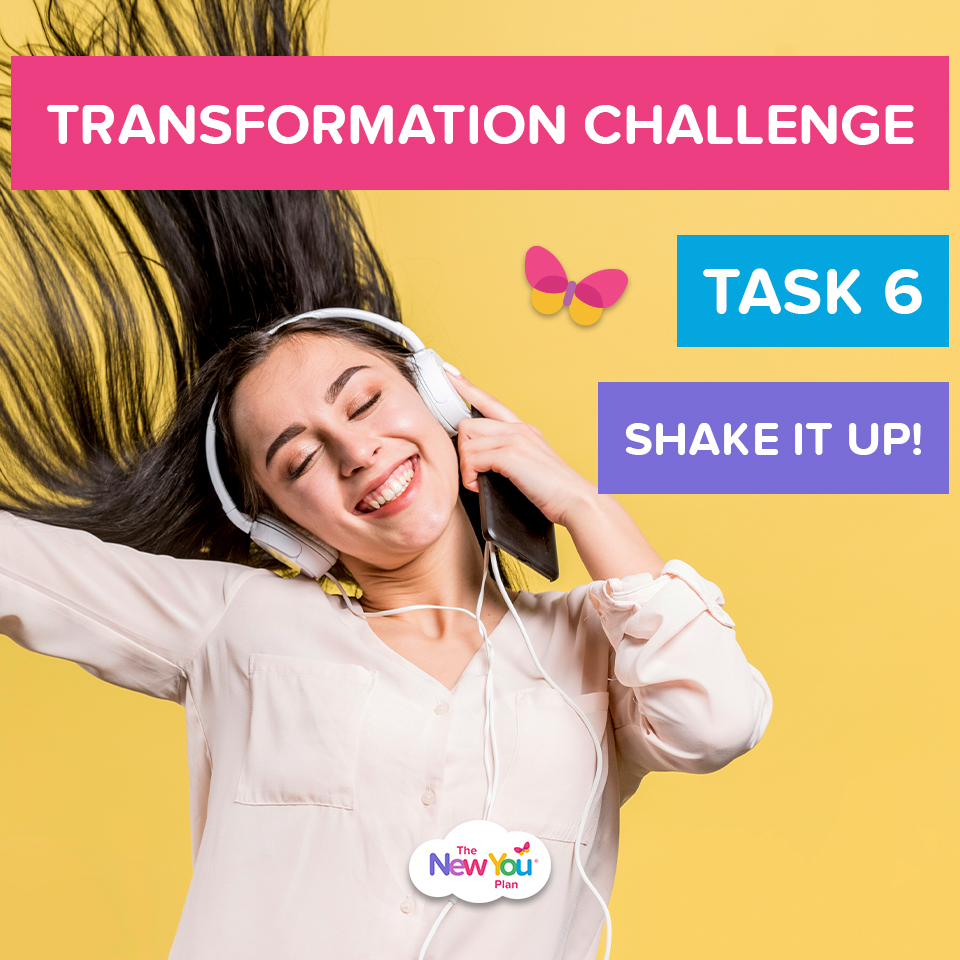 [Transformation Challenge Task 6] Shake Up Your New You Routine!

Variety is the spice of life and it's a mantra that's definitely true when it comes to boosting weight loss inspiration. Here, we share how to shake up your New You routine to keep this journey as exciting as possible.
Let's face it, The New You Plan is based on routine. 4 or 5 packs a day. 4 litres of water. Rinse and repeat. It doesn't matter what packs you eat, or when you eat them, our scientifically formulated plan ensures you are in a nutritionally balanced calorie deficit and will lose around 1 stone a month by sticking to plan. So far, so easy, right? But what happens when the routine gets a little too routine? This is when our motivation can waver.
How do you keep weight loss motivation high and keep your TFR journey interesting? By shaking it up of course. Our Motivation Maestros at New You HQ share their insider weight loss motivation tricks of the trade to ensure you stay on track.

Top weight loss motivation tricks to ensure you stay on track while shaking up your New You routine…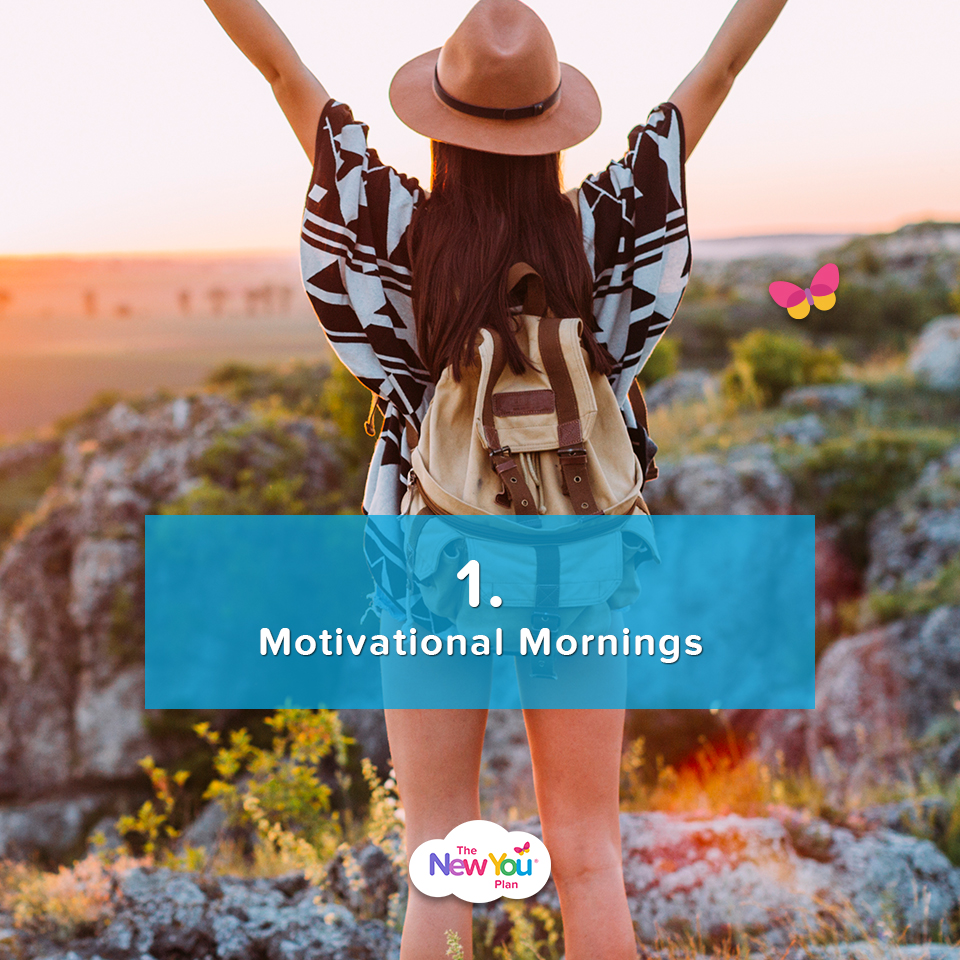 1. MOTIVATIONAL MORNINGS
Weight loss motivation and willpower decrease as the day goes on. Start the morning well and the momentum will propel you through the day. Write in your Magical Me Journal and start sipping your water early. If you plan to exercise, train first thing in the morning when motivation and willpower are at their peak. Not a morning person? Try prepping your packs the night before so there are no excuses when that alarm goes beep.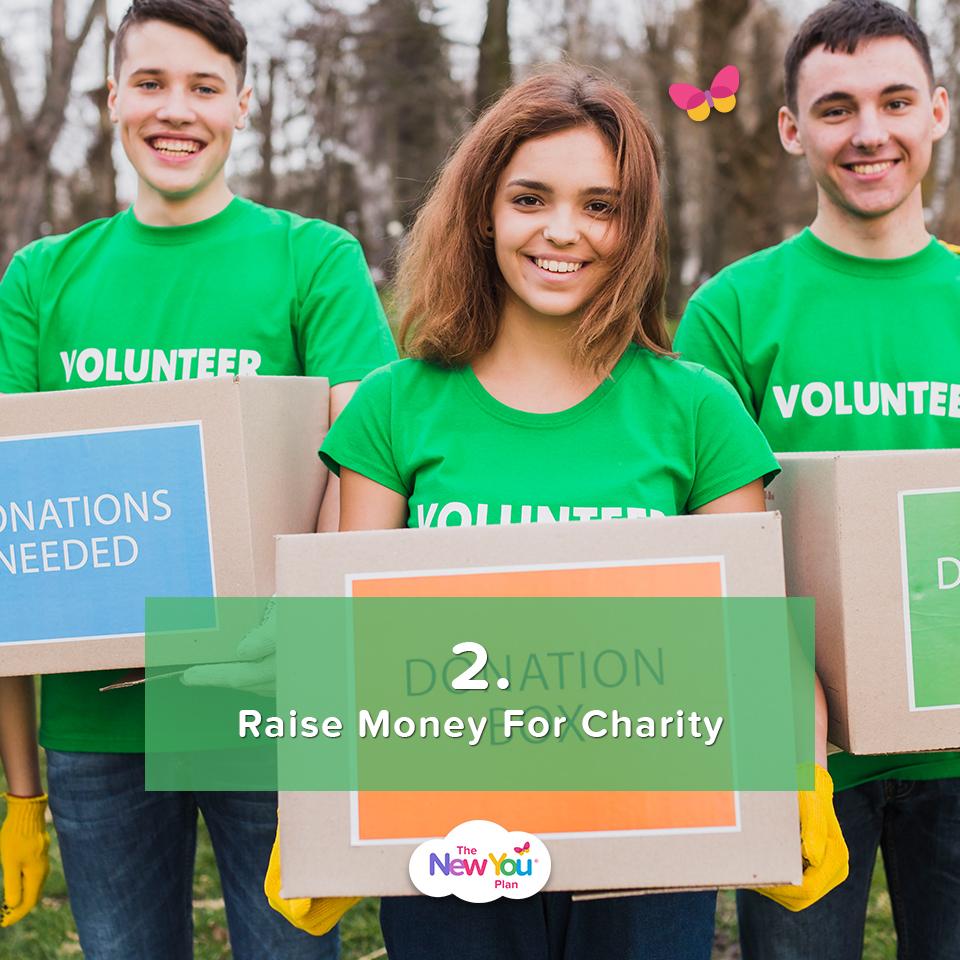 2. RAISE MONEY FOR CHARITY
According to Harvard University, doing good can increase willpower, and has been linked to improved mental health and mood, which, in turn, has been shown to improve motivation. So, when it comes to weight loss inspiration, training for charity is win-win. Maybe you can donate a £ for every lb lost?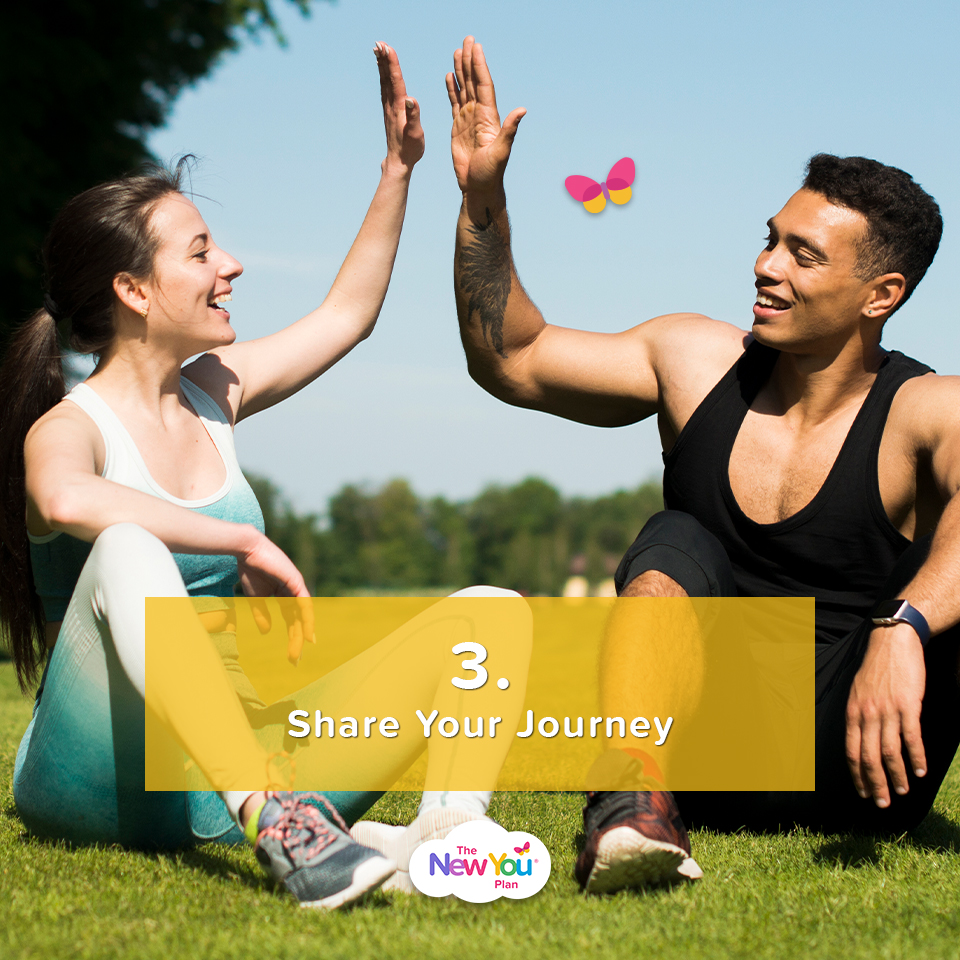 3. SHARE YOUR JOURNEY
This is our favourite motivator. Partner up with a pal and get some regular motivation in the diary. Sounds simple but it works. Secret Slimmers, our private customer group, is full to bursting with people just like you, aiming towards the same goal of losing weight. Secret Slimmers can play a huge role in keeping you motivated and accountable. Come and say hello!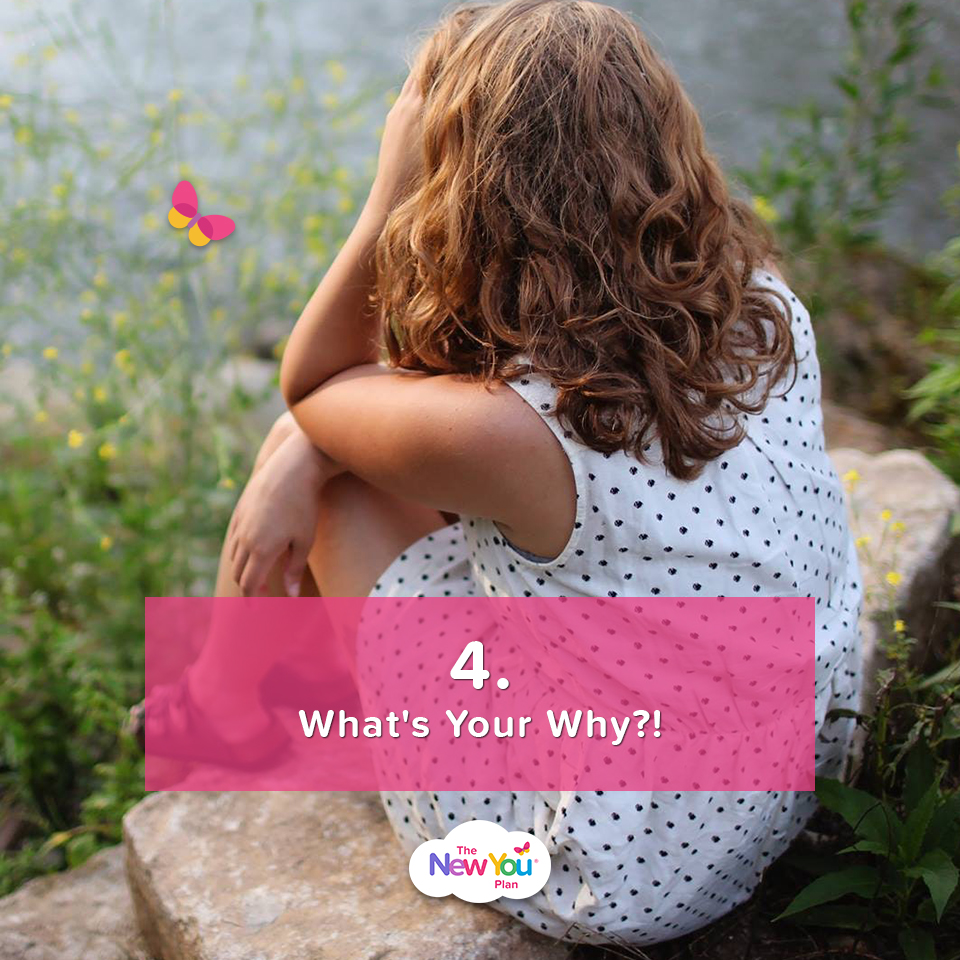 4. WHAT'S YOUR WHY?!
Have a why. Identify your weight loss inspiration. But avoid being led by external factors such as looking like Cindy Crawford in a swimsuit. Dig deeper for something that is intrinsically motivating like wanting to stay active as you get older or being able to play with your children. Your "why" motivation is something that will stay with you throughout life. Make sure you are aiming towards a pull goal of where you want to be; not reacting to the push of trying to get away from something. The thought of hitting your goal is much more exciting and motivating than trying to run away from something.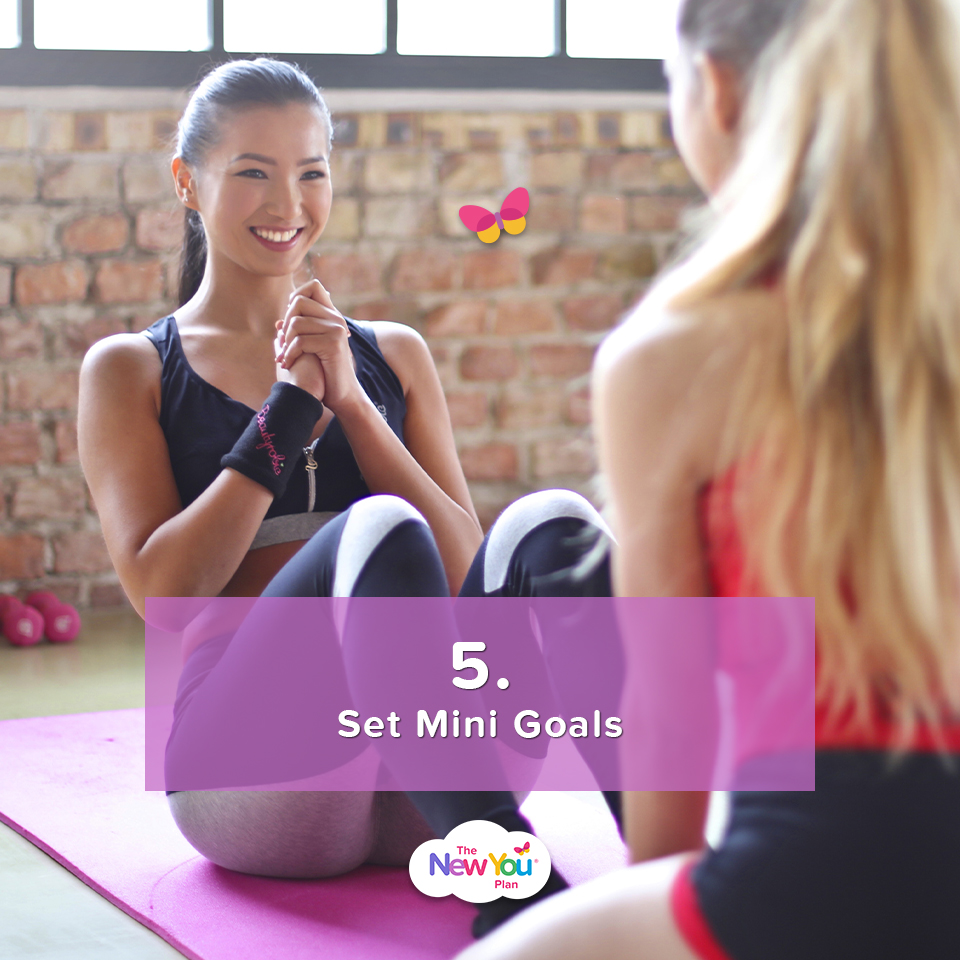 5. SET MINI GOALS
You know the score – as with any major project, when it comes to weight loss help, it pays to break things down into baby steps. Having one big goal that seems months away can be disheartening and demotivating. Instead, give yourself milestone targets along the way, and reward yourself when you hit them. And no that doesn't mean lose a stone then celebrate with a takeaway curry and all the sides. Buy a new dress or book tickets to see a show.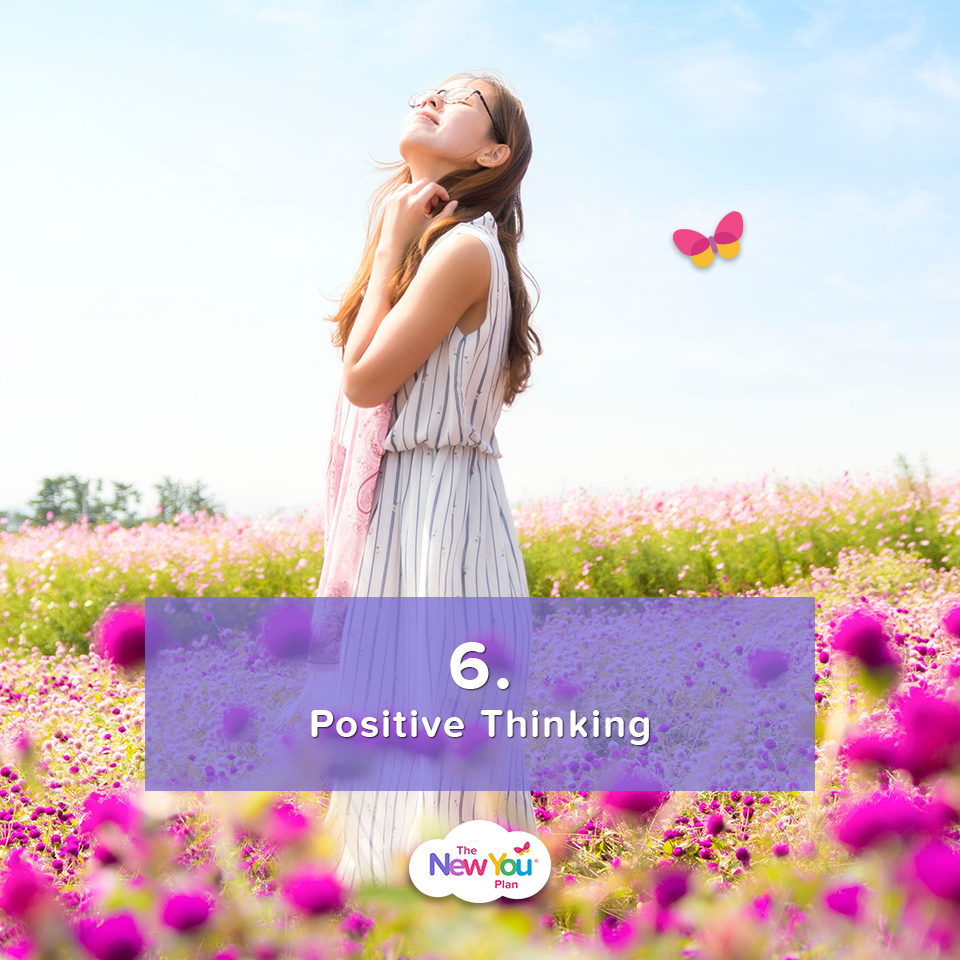 6. POSITIVE THINKING
What do you think Usain Bolt thinks about before smashing yet another world record? Probably not crashing and burning his way off the starting blocks. Words of wisdom: weight loss motivation means thinking positive. Research shows that being able to picture your progress towards a goal can actually help you to achieve it. Mentally prepare yourself ahead of each day on plan.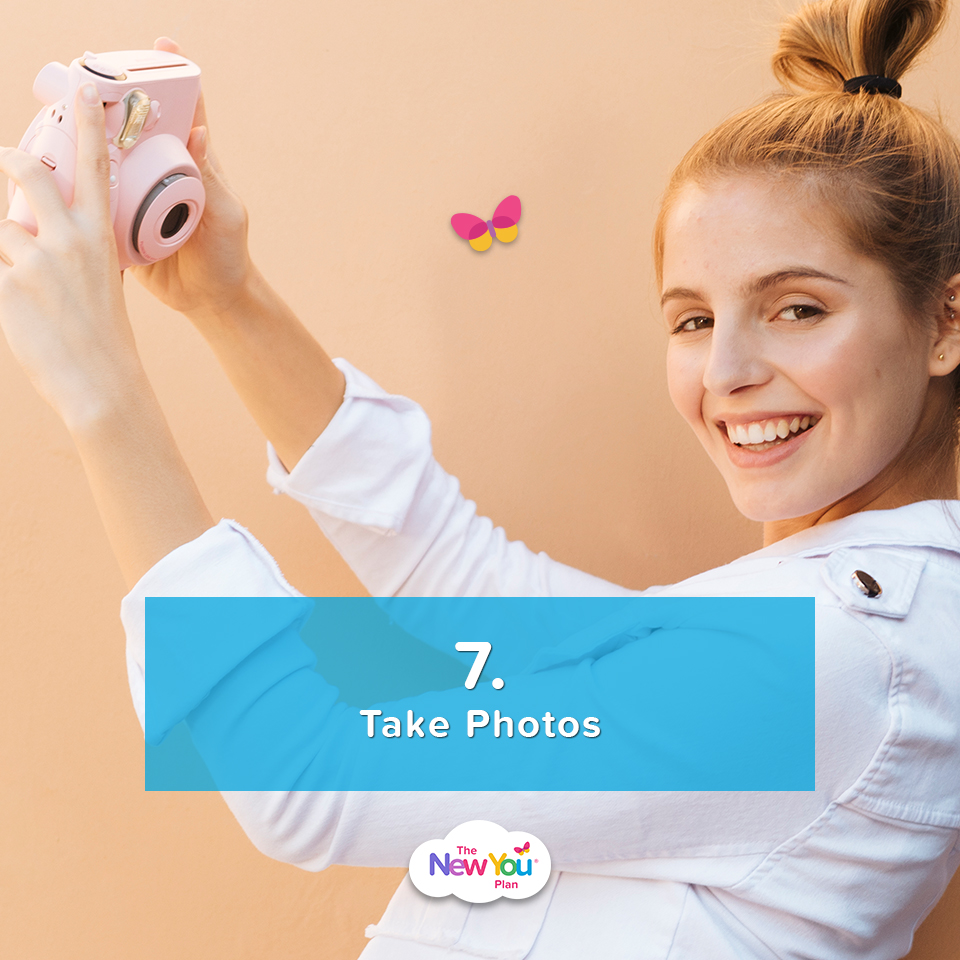 7. TAKE PHOTOS
Thinking of investing in a new set of scales to keep your weight loss motivation flying? Save those pennies. The best way to monitor progress is through pictures. Take a photo of yourself in the same position, in the same clothing, in the same light every other week; no more than that. This will give you a clear visual to identify any subtle changes because your shape maybe changing, while the scales stay the same.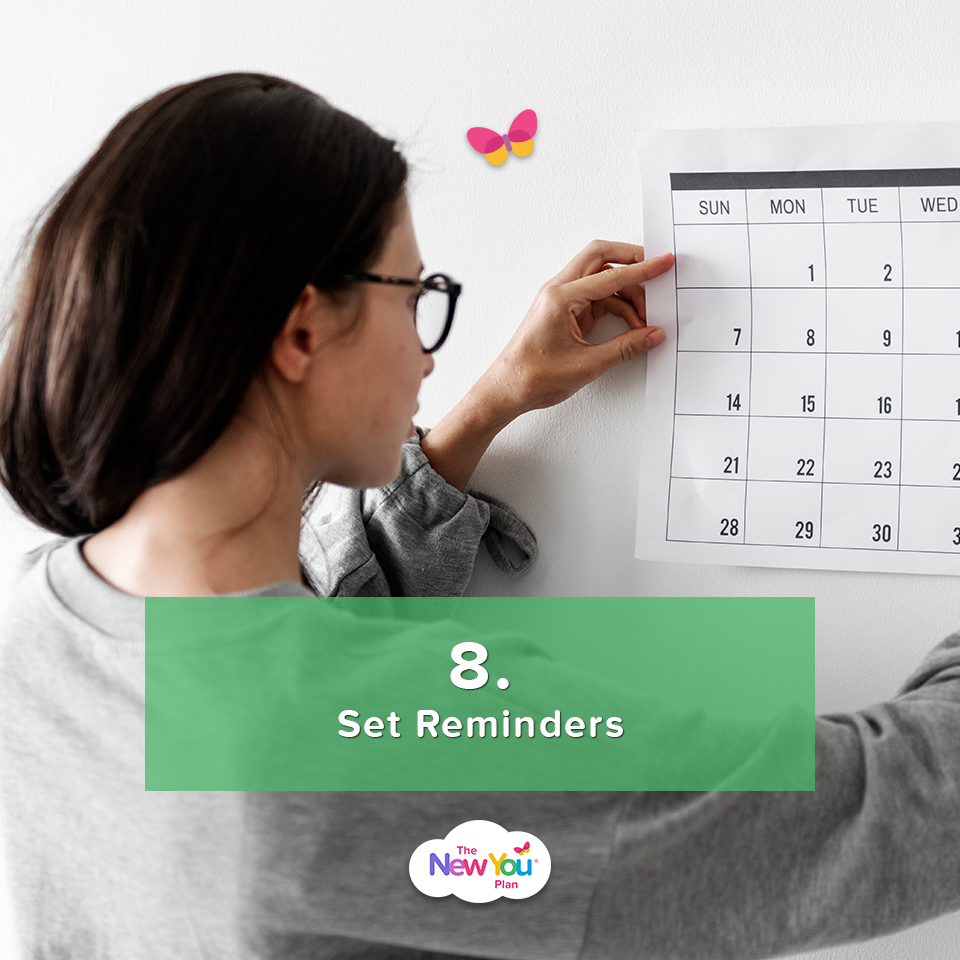 8. SET REMINDERS
Make your phone or laptop's wallpaper a weight loss inspiration that excites you. It might be the number of your target weight or dress size, or it could be a picture of the trousers you're trying to fit into. Having the image constantly in your eye line will act as a reminder of the bigger picture and why you are embarking on this weight loss journey.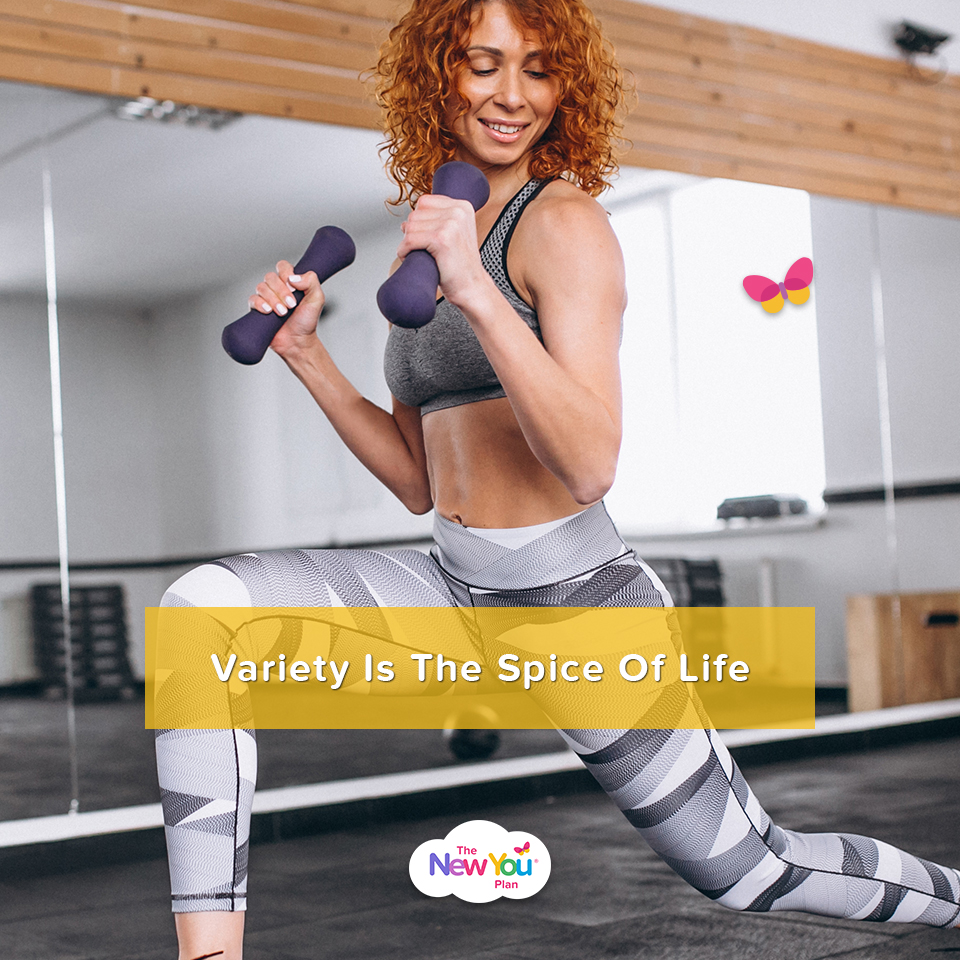 9. VARIETY IS THE SPICE OF LIFE
This is a mantra that's definitely true when it comes to boosting weight loss inspiration. The New You Plan has over 40 delicious meals, shakes and bars to choose from. If you find yourself stuck in a rut with your packs, try something new. Check out what's on offer here. It's proven by science, too – researchers from Iowa State University found people who vary their diets have increased motivation.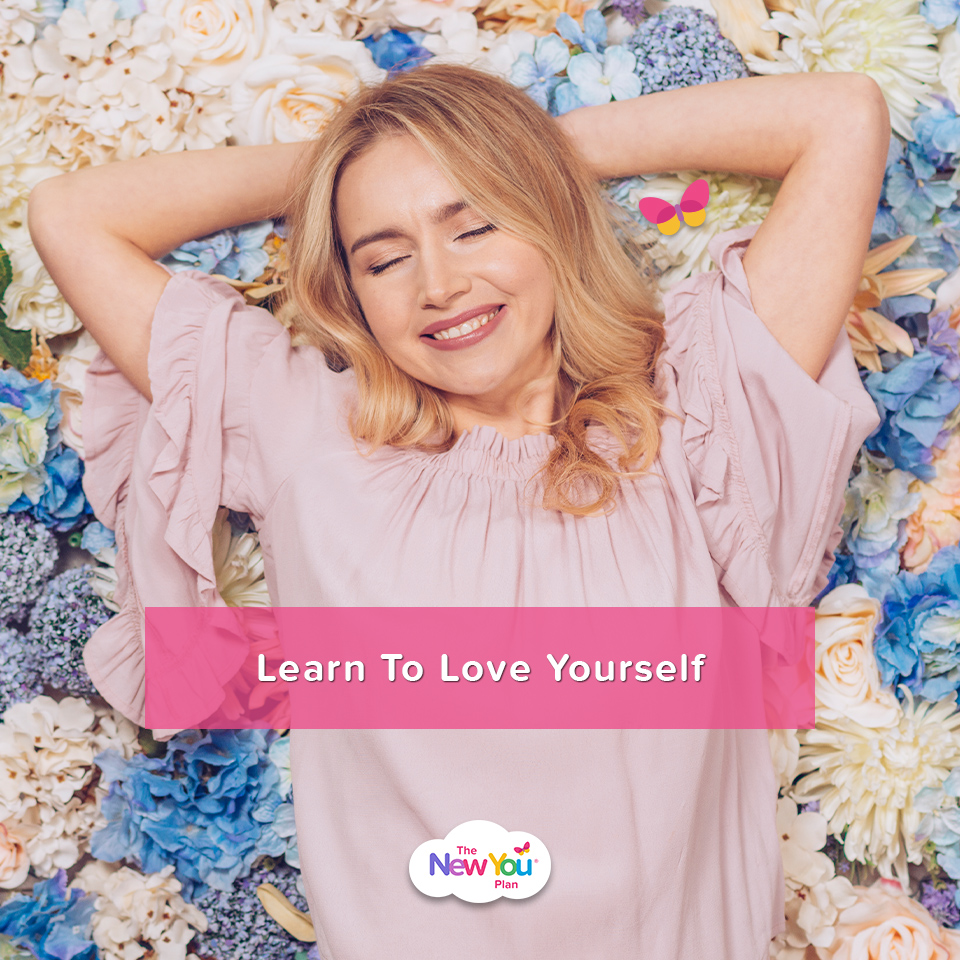 10. LEARN TO LOVE YOURSELF
Research shows that the more you like what you see when you look in the mirror and appreciate your body for all the things it can do for you, the more likely you'll be to stick to a weight loss regime. Say it with us 'I am fabulous'.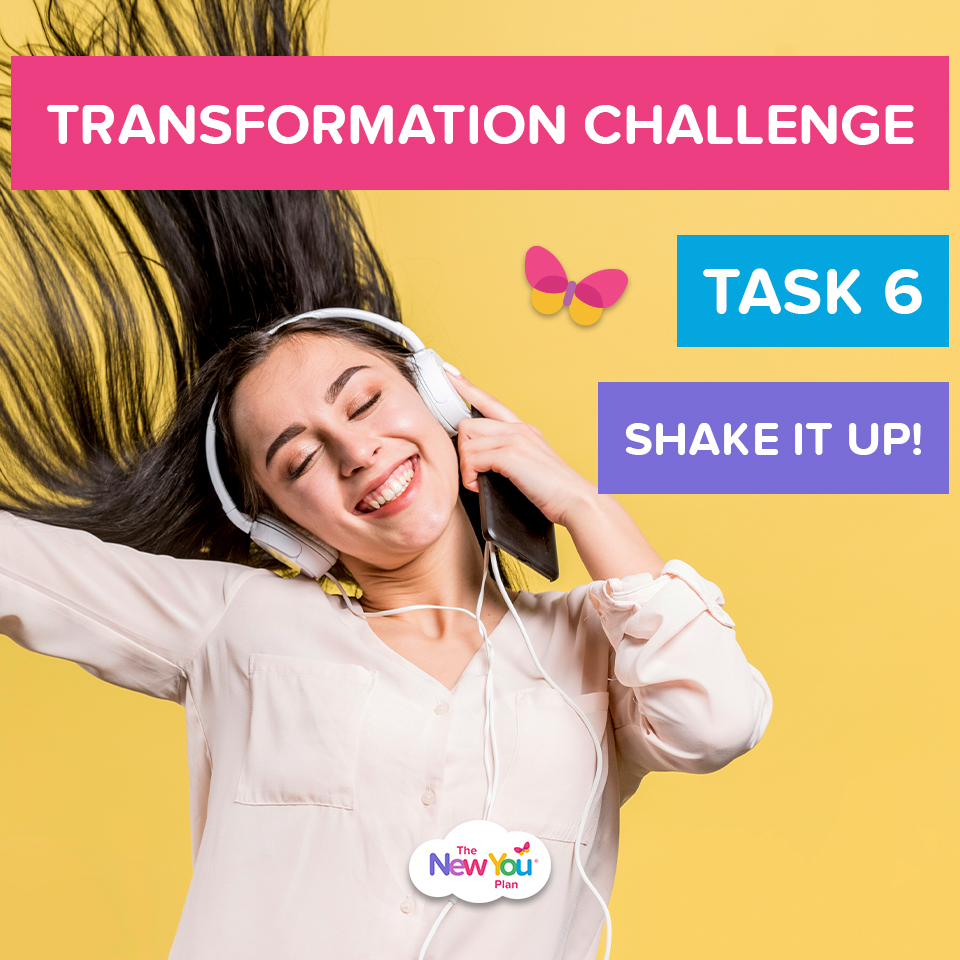 Summer Transformation Challenge Task 6
For Summer Transformation Task 6 we want to how you keep things interesting. What keeps you going? Who or what motivates you? How do you get into a motivated state of mind?
Let us know in Secret Slimmers and you could win this week's fab prize. We can't wait to see your responses!
---
Are you ready to get started on a really, really, really easy diet plan?

Getting started is the first step in your journey to a brand New You! To help you understand fully how our plan works, our Get Started page with designed specifically for people new to the plan.
Head over to our site where you'll find tonnes of important information including how our plan works, the science behind it, loads of top tips, information on our meals, as well as real customer testimonials.
Click here to visit our Get Started page!