Diet Mindset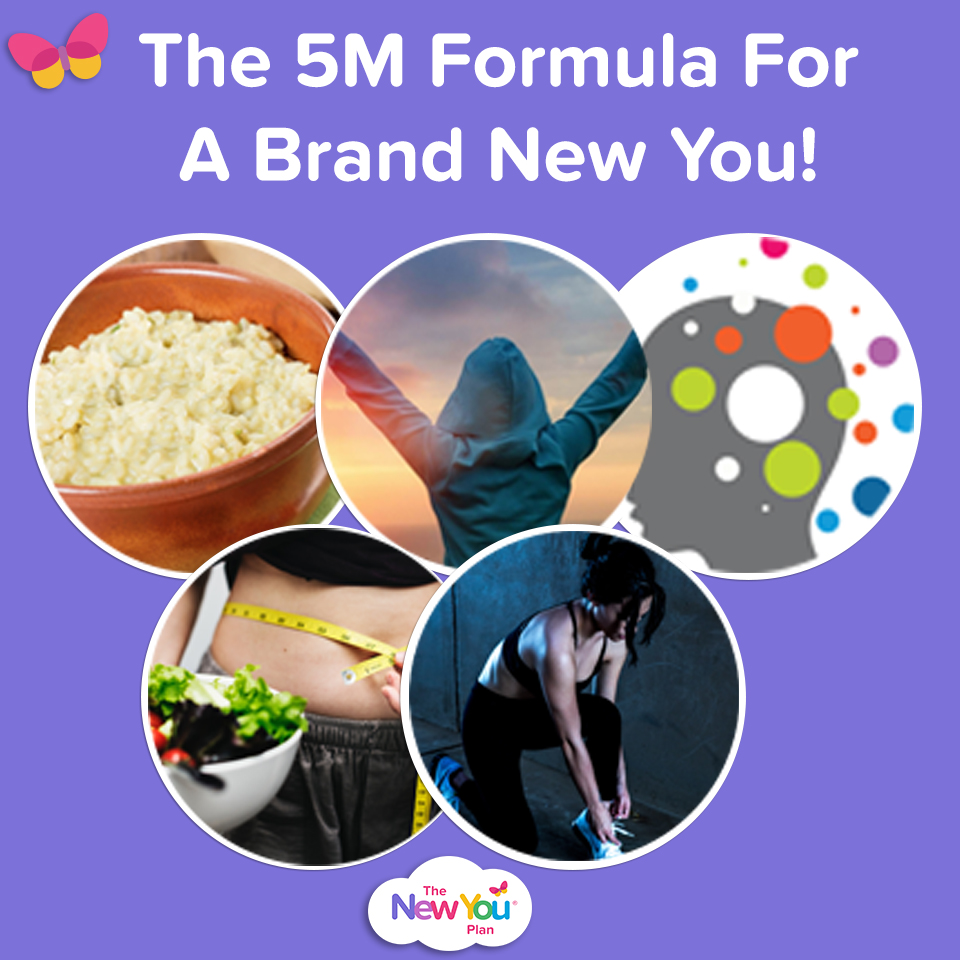 The 5M Formula For A Brand New You!
Creating a New You is more than just losing weight, it is a journey that involves your heart, your head, your body and your soul. That is why we encourage our customers to follow the 5M formula for a brand new you!
We have been working hard this year to serve our clients on a higher level. Getting slim is only part of the journey… we want you to get there and stay there!
Take a look at our 5M Formula and see how you can move each area forward.
The 5 Ms are…
MEALS
MOTIVATION
MINDSET
MAINTENANCE
MOVEMENT
We have so many balls to juggle in life, as our health is the most important thing we have, aim to find the time to look after the 5Ms.
We are all unique and we all face our own challenges. Losing weight and making changes is primarily a mindset. That is why we encourage you to read this and see if you can "flick that switch" that says… "That is it! Now is MY TIME!"
It is so simple. Nothing here is "too hard". All it takes is for you to say to yourself…. "I commit to change….."
How To Use The 5M Formula to Create A New You For Life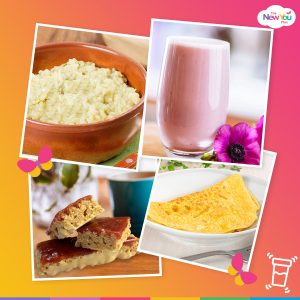 MEALS
For safe, rapid weight loss we recommend following our FAST FOCUS meal plan. 4 meal packs and 4 litres of water a day. Very simple and very exciting weight loss results.
When you get to your healthy target weight, then we recommend you move to our FRESH FOCUS plan, which involves eating foods from a fresh food list, along with following TFR at least 2 days a week.
As always, we are very committed to quality and great taste, which is why we have one of the best range of TFR meals and snacks out there. It is a daily occurrence that we get an email or message from someone telling us that they tried another diet plan and that the New You Plan meals are the best.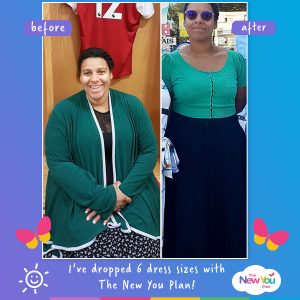 MOTIVATION
Motivation is our middle name. We love to motivate and inspire our customers on their weight loss journey. We believe that losing weight fast is an exciting time of transformation, and not a time for sadness and deprivation!
In Secret Slimmers, we have a wealth of activities to get you motived and in the zone for rapid weight loss. Take part in our weight loss and fun photo challenges to help you feel inspired.
Community and fun are central to everything we do at The New You Plan. We believe that the journey is more fun with friends, and that together we can support each other through the highs and lows of this life changing transformation journey.
Our community is based on the values of love, encouragement, fun and non-judgement. We provide a safe, inspiring and motivational place for you to share your journey and make new friends.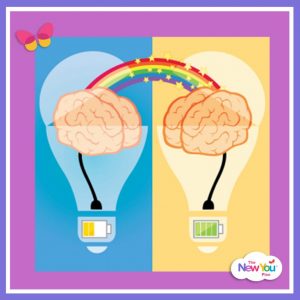 MINDSET
We have teamed up with celebrity Life Coach Ali Campbell. You might have seen him on television. He has worked with many stars including actors, sports people, singers, and even royalty.
Ali created a special weight loss mindset program called Slim Girls Box of Secrets. It was sold in over 60 countries around the world. When Julie-Ann teamed up with Ali, they sat down and mapped out the perfect mindset coaching program for New You customers.
Julie-Ann has helped thousands of people to transform their bodies, and also has personal experience of the challenges people face on a total food replacement weight loss journey, having herself gone from 17 stone 10 to 9 stone 10. Julie-Ann has also been seriously studying mindset and personal development for 15 years and has been a true inspiration to many new you customers.
The entire #PROJECTNEWYOU coaching program addresses the common key problems that slimmers face on The New You Plan, from self sabotage, dealing with stress, emotional eating, jealous friends, self care and much more.
There is no other program like this available to buy, this unique program is life changing. It is priced at £97 for the full 12 modules and workbooks here.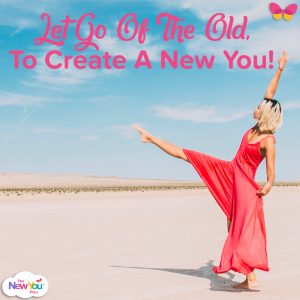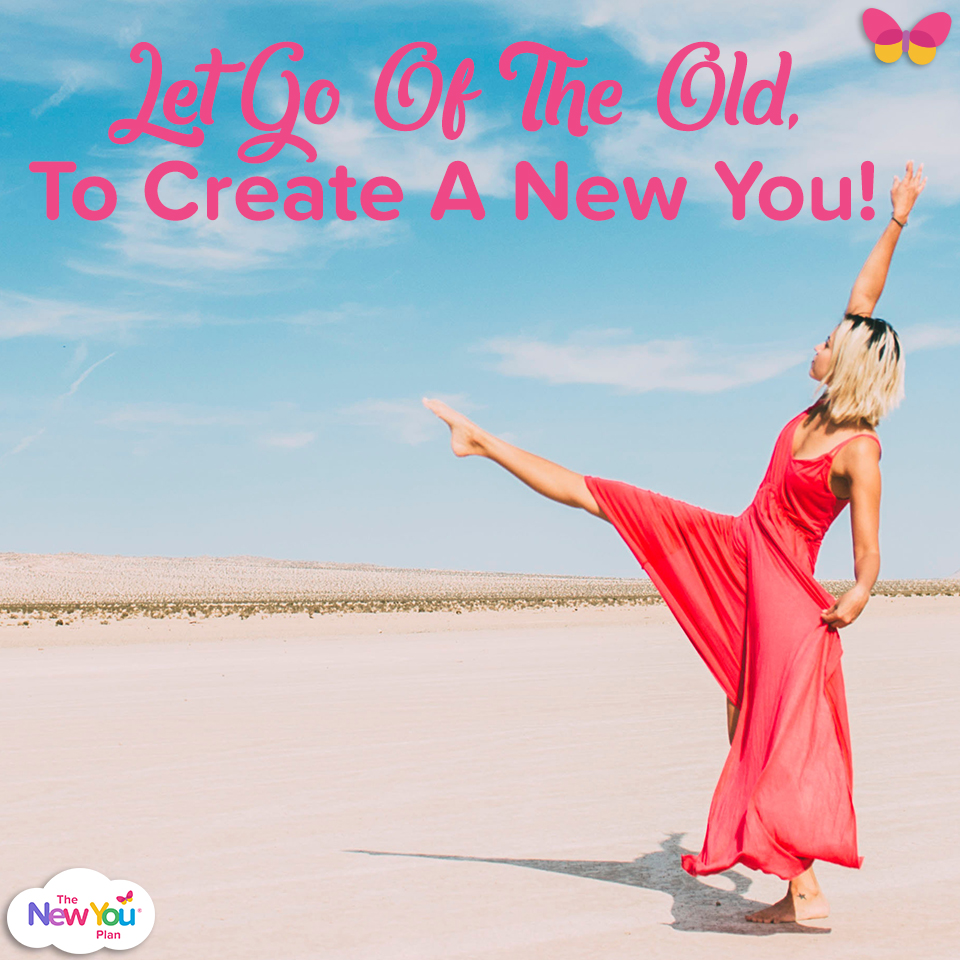 MAINTENANCE
Many people are worried about maintenance. If you go back to old habits and old ways of eating then naturally you will go back to your old weight.
It is so important that you view your FAST FOCUS weight loss journey as a SPRING BOARD to a new healthy, active lifestyle. We really encourage you to build in the healthy habits and mindsets and approach refeed with a strict mindset, just like you would when you are on FAST FOCUS.
It takes 66 days to build a new habit into your life. We strongly recommend that for the first 66 days of refeed that you are organised, prepared and that you stick to eating fresh healthy foods, along with slowly reducing the number of meal replacements. Anytime you feel you need to lose a few pounds, use the meal replacement for a few days.  It is a learning curve and if you stay focused and committed and take action fast when you go up a few pounds you will have the confidence to maintain for life.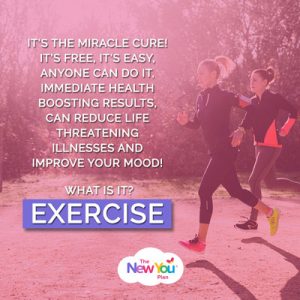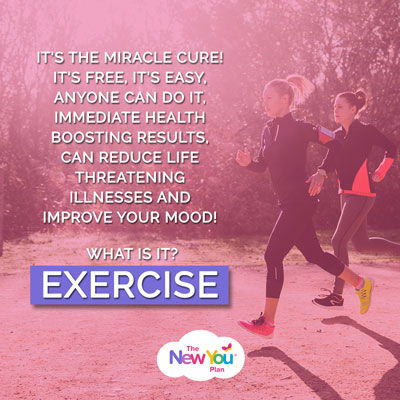 MOVEMENT
Many of our customers who start the plan have not exercised in YEARS. The great thing about being on our TFR plan is that you lose weight FAST. That means your body starts to feel lighter on your feet very quickly. Once you lose a couple of stone, walking and exercising gets easier and easier.
Plus you have the "Brucey Bonus" of being in ketosis, which means that you have absolutely loads of energy to burn off every day. When you are in ketosis your body is tapped into your fat supply as its main fuel source, and this gives you so much energy to burn baby burn!
Another great benefit of being on plan is that you have no grocery shopping, no food prep, no dishes to do. This means you have LOADS OF FREE TIME so it is easier to go for a walk, to the gym or for a swim!
Julie-Ann, the founder of The New You Plan has lost weight after both her pregnancies with minimal exercise due to mobility problems. You do not have to exercise to lose weight when you follow our diet plan. We do encourage you to exercise as it is good for your physical, mental and emotional health.
How can you move forward in each of the 5 Ms?
Take action today! Even if right now is not the right time for you to do FAST FOCUS, then look at the other Ms and focus on looking after your health and happiness and you will find yourself on a healthier road taking you to better future.
_____________________________________________________________________________________
Start Your TFR Journey Today!

Getting started is the first step in your journey to a brand New You! To help you understand fully how our plan works, our Get Started page was designed specifically for people new to the plan.
Head over to our site where you'll find tonnes of important information including how our plan works, the science behind it, loads of top tips, information on our meals, as well as real customer testimonials.
Click here to visit our Get Started page!