Diet Mindset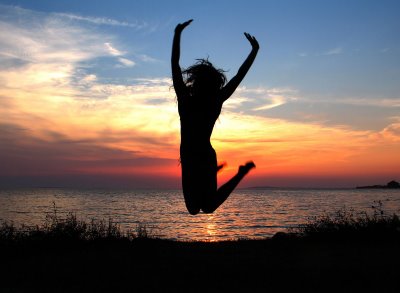 7 Tips to Make You Unstoppable on your TFR Diet
TFR Diet – How to make it a fun and exciting transformation!
How do you feel when you think about being on a Total Food Replacement 
TFR Diet?
Overwhelmed…
Scared….
Down….
Or…
Excited!!!
Happy!!!
Buzzing!!!
How you feel will greatly impact your results, your chances of getting to your healthy weight loss goal, and the experience that you have on your
TFR Diet.
Losing weight is what you make it out to be.
If you think your
TFR Diet
is going to be hard, a time of sacrifice, depressing, boring, overwhelming and useless – then guess what –
it will be!!
If you think your
TFR Diet
is going to be the start of an exciting new healthy vibrant lifestyle where you are living the life of your dream and looking in the mirror and thinking WOW! – then guess what –
it will be!!!
Simple yes?  Well er…. no not really.
Sounds easy in theory, doesn't it, and we all know IT IS TRUE.
We have all been IN THAT ZONE at some point in our lives where losing weight is this easy, fast, exciting and exhilarating journey, and when we know that we WILL get to our goal.  This is especially true on a
TFR Diet
, when you can drop a dress size in a couple of weeks!!! The change can be so rapid, the results so dramatic, it is easy to stay motivated!
We have all also been there when doing a
TFR Diet
is the darkest hardest place and it feels like losing that next pound is an impossible journey, and every day is frustrating long and generally hard.
So how do we get back into the Unstoppable Diet Zone?  How do we make being on a
TFR Diet
that exciting transformation rather than that awful time of sacrifice?? You know that place where you KNOW that nothing or noone will stop you from getting to your weight loss goal and you feel on fire!
7 Tips to Get Make You Unstoppable on your TFR Diet
Write out your reasons WHY you want to lose weight.  You need to be REALLY CLEAR on WHY you want to be slim and healthy.  What exactly will it mean to you?  How will it impact your romantic life? How will it change your activities with your friends, family, kids? How will it make you feel when you go to a social event?  Could it help you get a new job/career/promotion/business?  How will you feel about yourself?  Will it increase your confidence? Happiness? Self Esteem?
Get clear on what you have to give up to achieve this goal, and DECIDE that this is a price worth paying.  Make the benefits of what you GAIN by going on the new you diet plan, far outweigh the sacrifices that you will to make.  In your mind you have to almost think that it is ridiculous that you would even put the food/drink that is holding you back infront of all the amazing benefits that you WILL gain when you get to your healthy target weight.
Get inspired.  When you see other people losing weight, you will feel inspired, you will think to yourself… "If they can do it, I can do it"  You will start to see what is possible, and how quickly you can get to your goal.  Every week counts.  Stop thinking about it, and get started.  Check out the new you weight loss challenges for inspiration.
Get Support.  Customer of the new you diet plan get exclusive access to the New You Secret Slimmers – this is a secret group on facebook where dieters on new you diet meal replacements share their weight loss journey.  It is such an amazing community and very supportive and encouraging.  As all the posts are secret it is a very active community and there is always someone online to support and encourage you and inspire you with their story.  There are also photographs of amazing transformations for you to look at.
Do it 100%.  If something is worth doing, do it 100%.  When you do TFR Total food replacement 100% the results are pretty spectacular.  Doing it 100% means – taking 3-4 products per day, drinking 3-4 litres of water per day, no nibbling and no milk in your tea or coffee.  KISS your diet – Keep it Simple Stupid! The simpler it is, the less grey areas you introduce the faster the results, and the easier it becomes.  Short term pain for long term gain.  Protect your ketones as they are the key to your success.
MOVE!  Lying around watching TV and opening the fridge door to look in and stare at the food is not good.  I love this saying – "Emotion comes from motion!" – If you feel down in the dumps, look at what you are doing with your body.  Is your head and shoulders down? Are you lying down? If so – GET UP – MOVE – SHAKE YOUR BOOTY and GET MOVING.  All you need to do is go for a walk, go window shopping, go to the park, go visit your granny or auntie, go do anything, but don't lie about doing nothing.
Set small goals and reward yourself.  I can honestly say that the best approach to TFR is to do it 100% and take it day at a time.  Can you get through today? Yes you can.  And how are you going to feel at the end of the day when you go to bed and you did it 100%?  You are going to feel feckin brilliant!! That is how you are going to feel.  When you wake up in the morning, affirm in your mind, "I can do this!" – Take it hour at a time if you need to.  Set small goals to drink your water, take your shakes, get to bed without tripping up.  Soon you will be in ketosis, and it will be easier.  ENJOY the process.  Feel EXCITED about your transformation and set goals that are no more than 7 pounds and ALWAYS plan a treat or reward and ALWAYS make sure you acknowledge your success and do not let it pass without celebrating.  You can buy shoes, scarf, perfume, make up, hand bag, beauty treatments, vouchers for yourself, CD, book, whatever it is that floats your boat.
T0o help you get into the Unstoppable Diet Zone you should watch Day 1 of the New You 7 Day Kick Start Video Series.  You will also be able to download worksheets to help you get clear on why you want to lose weight and what it means to you.  All customers who buy diet meal replacements from new you plan, will get access to the full 7 day online video coaching program.
If you want to get started with The New You Plan, I recommend starting with either the 30 Bundle or 100 Bundle.
You can buy VLCD and TFR Diet products (Very low calorie and Total Food Replacement) Diet Meal Replacements.  New You has Diet shakes, soups, bars, meals and porridge.  We even have a range of tasty high protein snacks that will keep you in ketosis and make your TFR diet journey more easier.  You really will not feel deprived with the new you diet meal range the foods taste great and the weight loss results are amazing.  All you need to do is get into the diet zone, and even thing else will be easy, before you know it, you will be at your goal, and looking in the mirror and thinking WOW!! I DID IT!! 🙂 xox
30 Bundle is a 10 Day Starter Pack – great if you are not sure if you can do the diet or what products you will like.
100 Bundle is 33 Days – which is enough time to normally drop a couple of dress sizes (you could go from a size 16 to a size 12 in this time period)  If you are ready to get into that Unstoppable Diet Zone then this is the pack for you.