Before & Afters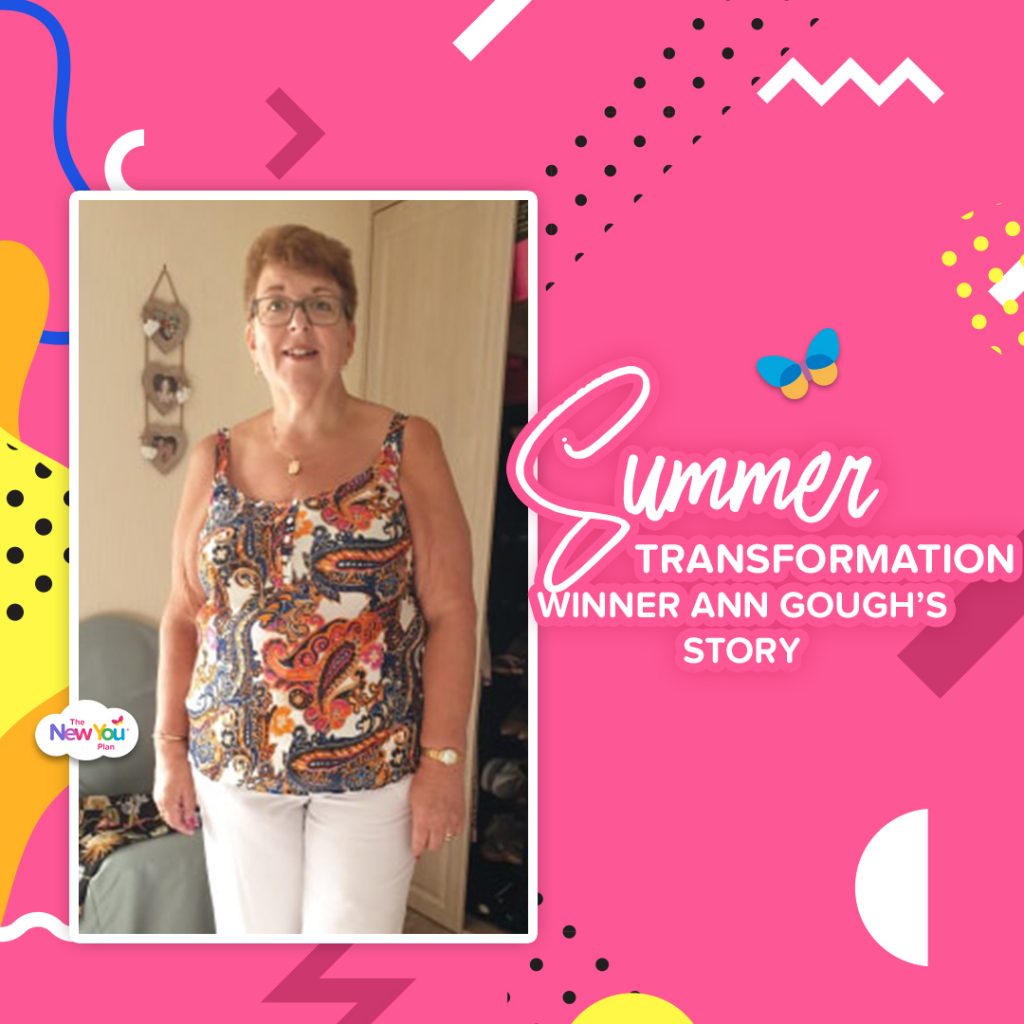 Summer Challenge Winner Ann Gough shares her story

Following on from her success in our Spring Transformation Challenge, Ann decided to take part in our Summer Transformation Challenge and was named 'Continuing Winner'! Here, Ann shares how she has lost a total of 5st 7lbs and 5 dress sizes* since January and how taking part in the two challenges really helped her smash her goals.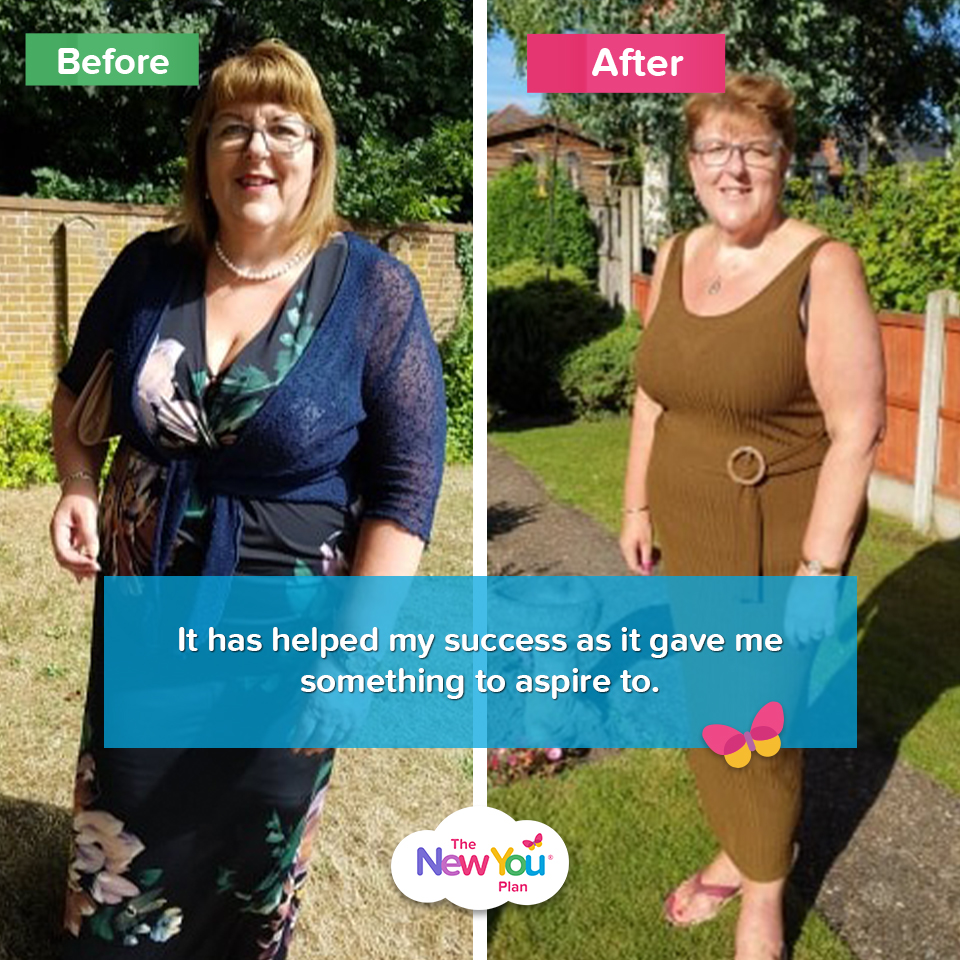 Anne, why did you decide to take part in the Summer Transformation Challenge?
I decided to enter as it continued the momentum after the Spring Challenge. It has helped my success as it gave me something to aspire to.
What's the biggest lesson you've learned since taking part in the Summer Transformation Challenge?
Everybody is on a journey; we all have our own agenda. It may take some of us longer to get there but with determination and willpower and sticking to The New You Plan we will arrive at our destination.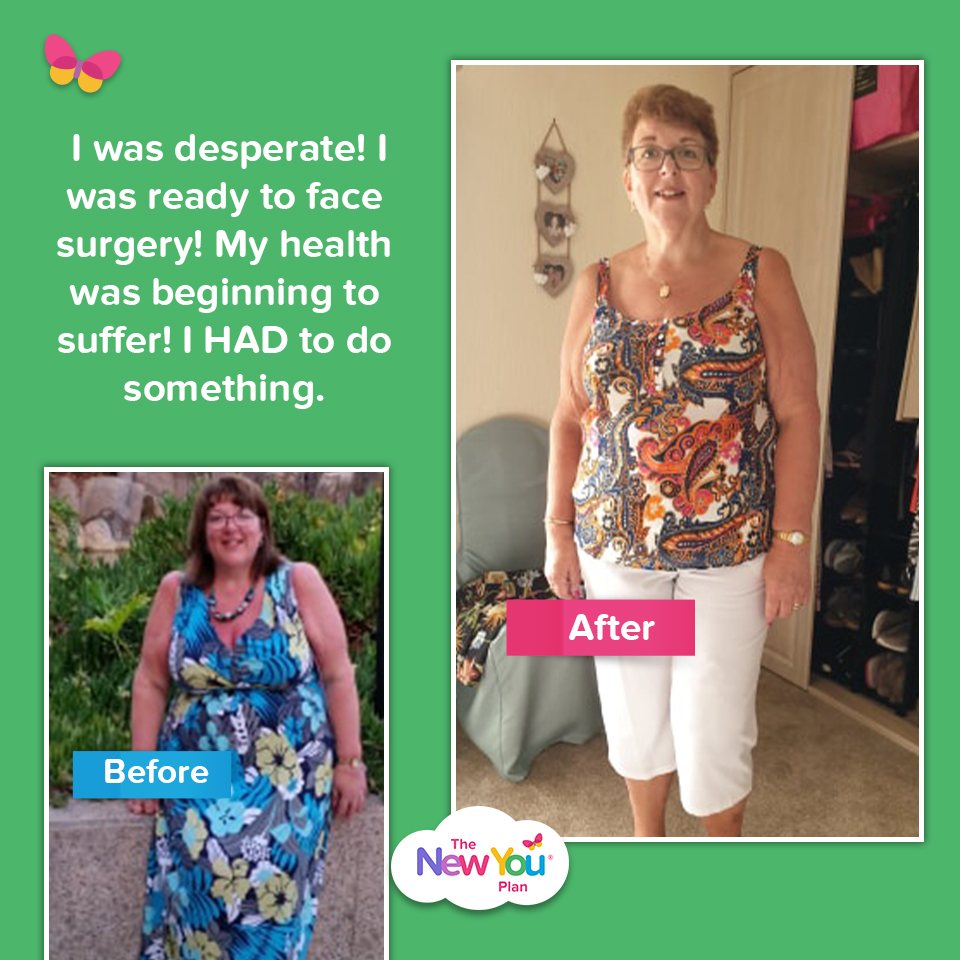 Describe how you felt before you started the plan?
I was desperate! I was ready to face surgery! My health was beginning to suffer! I HAD to do something.
How did you discover The New You Plan?
Whilst searching online for another TRF plan, it popped up on my screen. I liked the look of the website and decided to give it a try.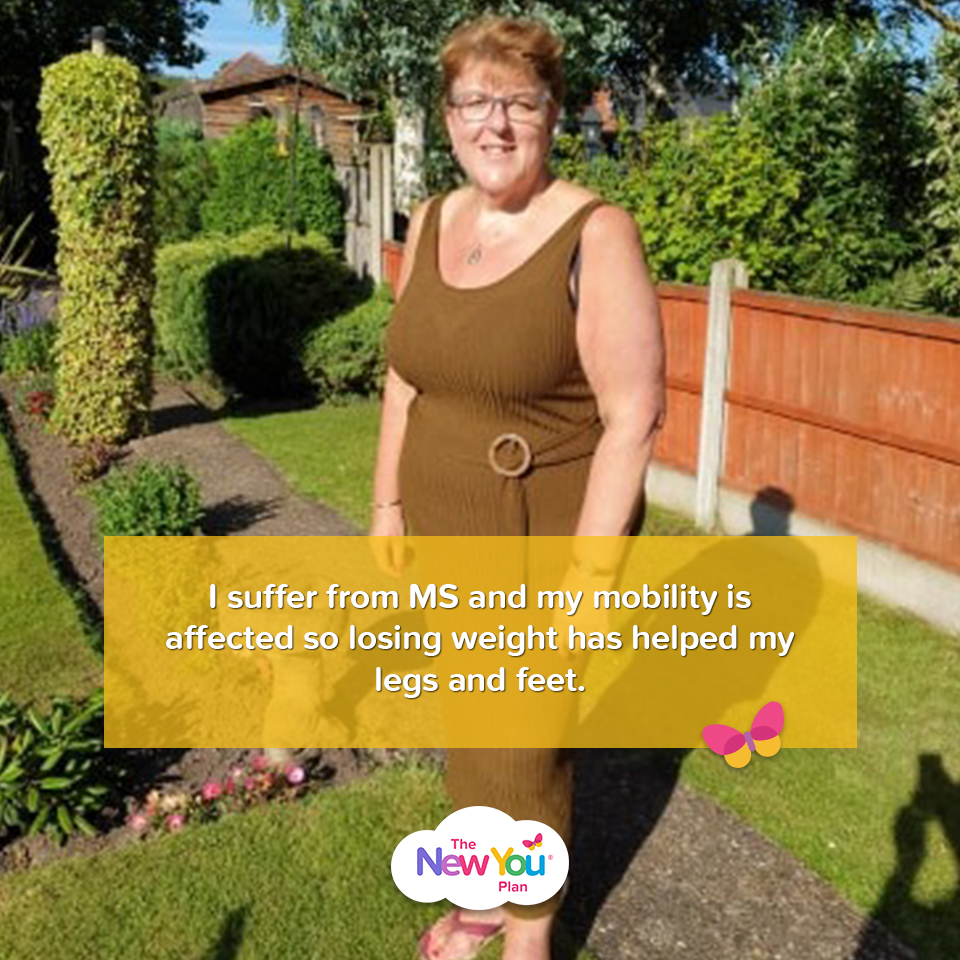 How has the plan changed your life?
My life has really changed. My health has also slightly improved. I suffer from MS and my mobility is affected so losing weight has helped my legs and feet. But in myself I seem to have bloomed finally I love the new me and I am loving the transformation
What was your biggest motivator in staying on track?
My husband is my motivator. He is by my side and helps with everything I do. I also do a weekly meal planner so that I know what I am going to eat each day. It helps when I re-order, I can keep up the variety so I don't get bored and I love checking each morning what I am having
What's your biggest non-scale victory?
I can now wrap a bath towel around me and it covers me!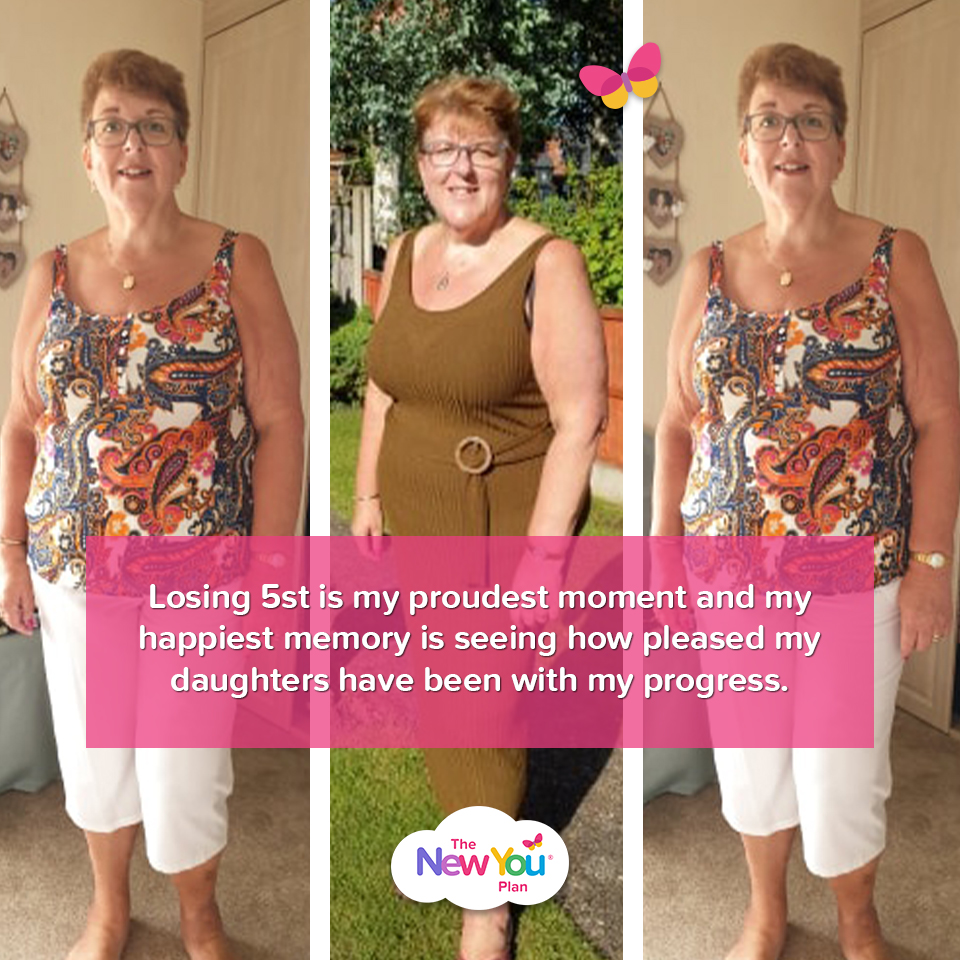 Since losing weight, what is your happiest memory / proudest moment?
Losing 5st is my proudest moment and my happiest memory is seeing how pleased my daughters have been with my progress.
What is the nicest compliment you've received since losing weight?
From my friend at work when she saw me after her holiday, she told me I looked amazing and 10 years younger and so different from the woman that used to walk down the corridor.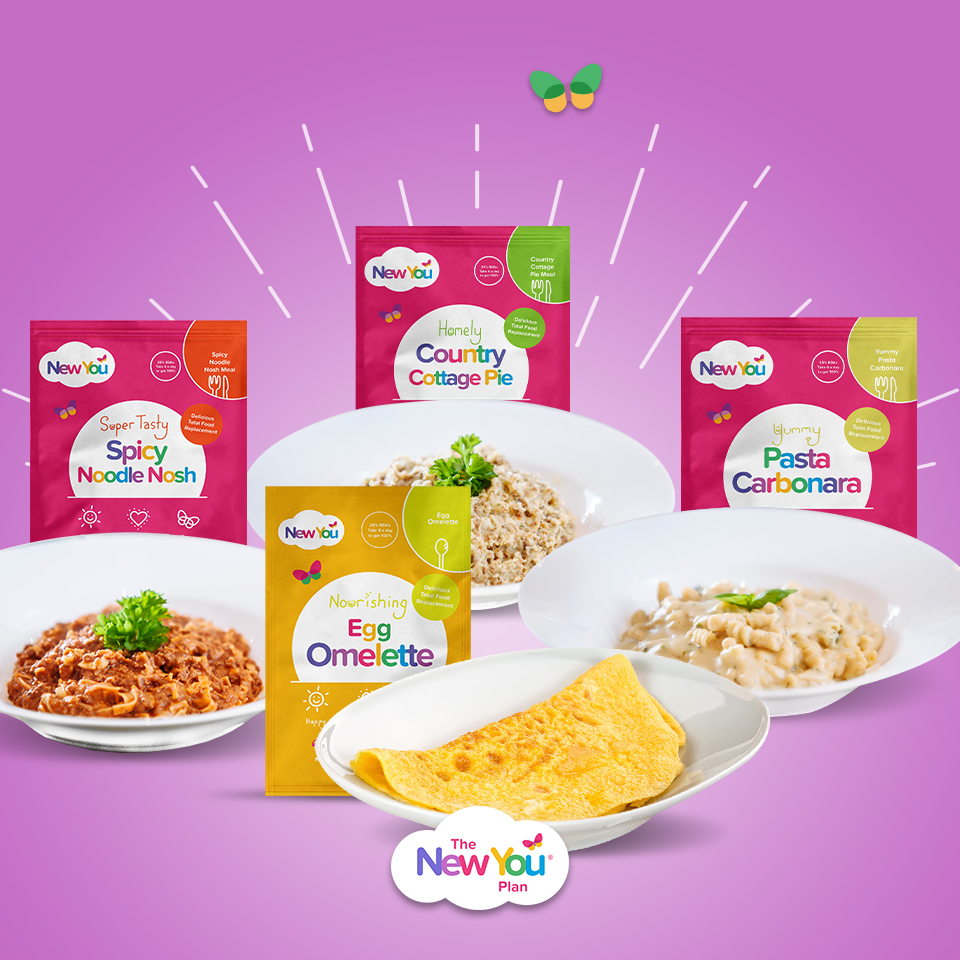 What are your favourite New You meals and snacks?
My favourite has to be the burger with the omelette followed by cottage pie, pasta carbonara, noodle nosh and chili. My favourite snacks are the new choc wafer bars followed by the cheese crisps and the raspberry wafer
What advice would you offer anyone thinking of starting the plan?
Do it NOW!!! Try it for 7 days, it will change your life.
---
Are you ready to get started on a really, really, really easy diet plan?

Getting started is the first step in your journey to a brand New You! To help you understand fully how our plan works, our Get Started page with designed specifically for people new to the plan.
Head over to our site where you'll find tonnes of important information including how our plan works, the science behind it, loads of top tips, information on our meals, as well as real customer testimonials.
Click here to visit our Get Started page!