Before & Afters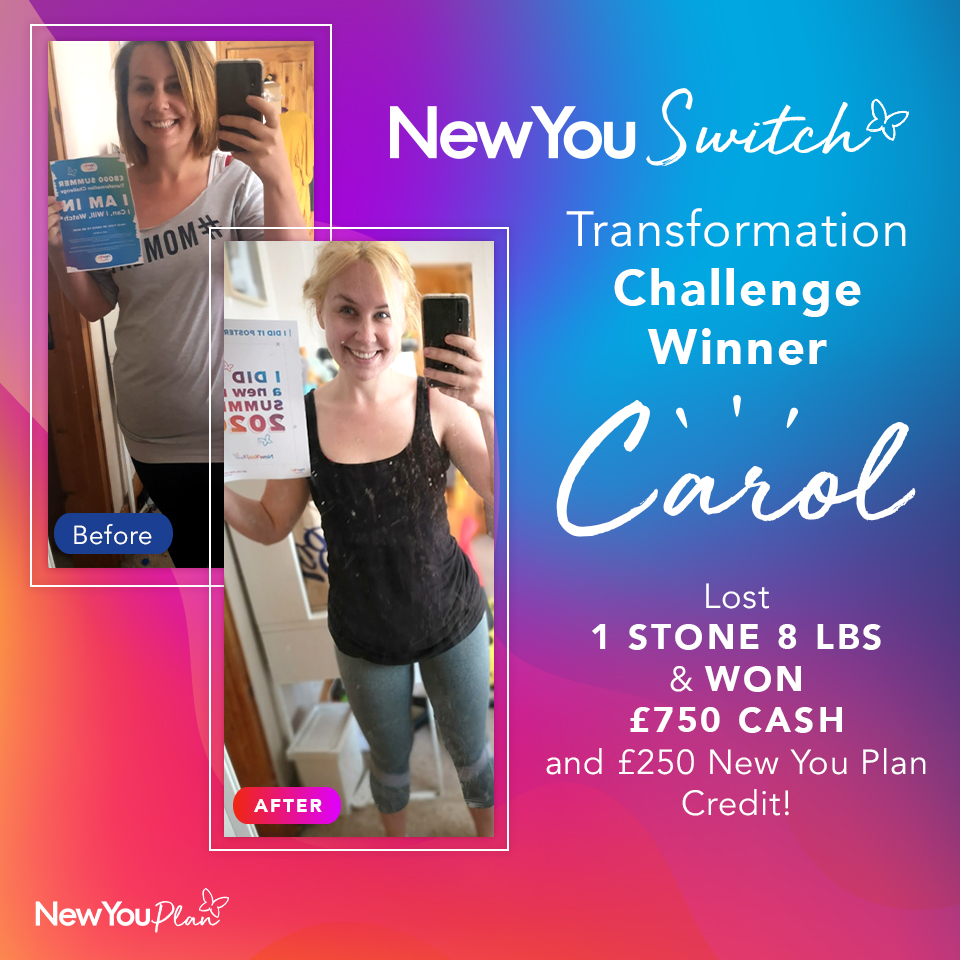 New You Switch Transformation WINNER Carol lost 1st 8lbs and WON £1000!

After following TFR Carol decided New You Switch would suit her better and lost a further 1st 8lbs
Meet Carol our New You Switch Transformation challenge WINNER! and winner of £1000.
Carol started New You switch back in May 2020 after following full TFR. Carol started at 169.8 lbs and is now only 147 lbs. This is an amazing loss totalling about 22lbs.
New You Plan founder Julie-Ann called Carol to give her the great news and find out how she found her journey with the New You Plan.
Click below to listen to her amazing reaction.
Carol, why did you decide to take part in our Transformation Challenge?
I decided to take part to keep accountability and motivation. losing weight is definitely a mental struggle each day and having a goal at the end was something to work towards.
What's the biggest lesson you've learned since taking part in the challenge?
My biggest lesson that I've learned is that occasion days are part of life. Not to be scared that one day will ruin all the progress I've made.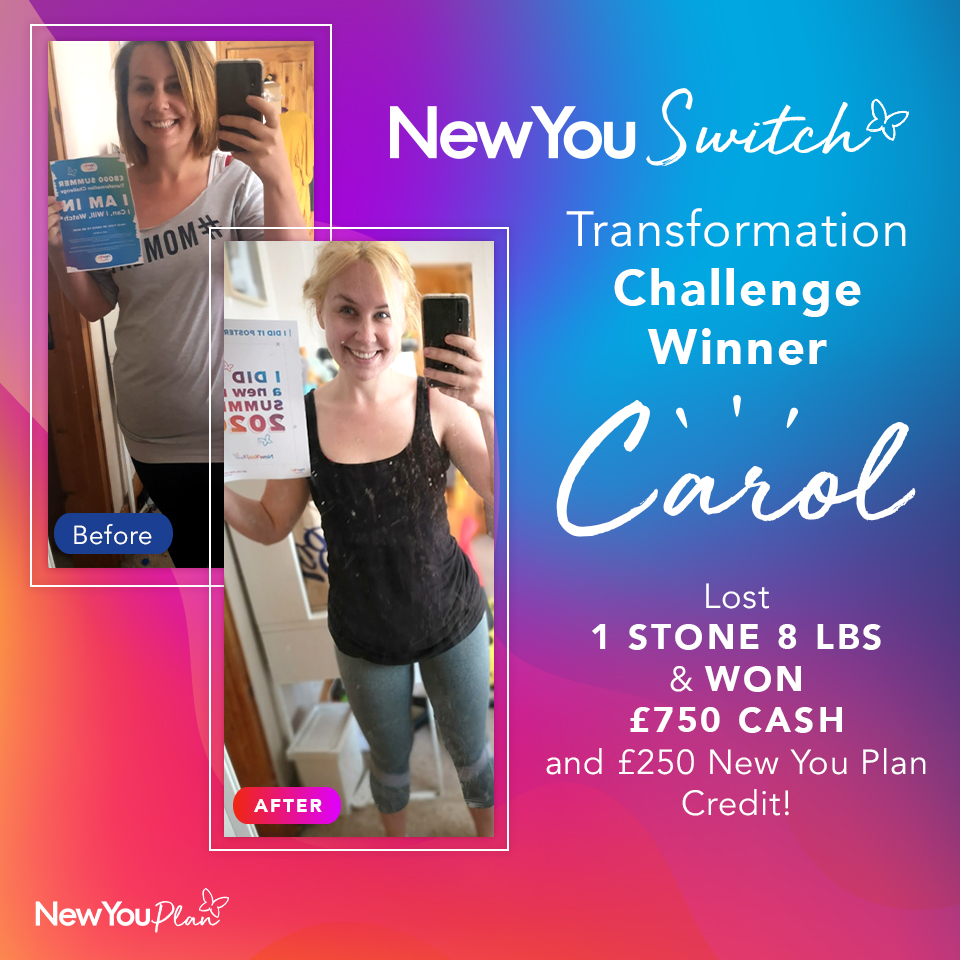 How has taking part in our Summer Transformation Challenge helped you?
Taking part in the challenge definitely helped me get closer to my goal. My loses are small but seeing my side by side photos and actually looking back and seeing the difference between the two photos and a loss of 22 lbs is actually mind blowing for me
Describe how you felt before you started the plan?
I have been on new you TFR a few years ago, so when I was looking for someway to increase my protein and curb my snacking I decided to check it out. I am definitely healthier.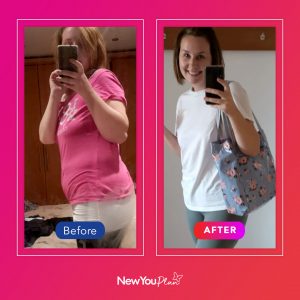 What was your biggest motivator in staying on track?
My biggest motivator for staying on track was knowing I needed to lose the weight for my own mental health.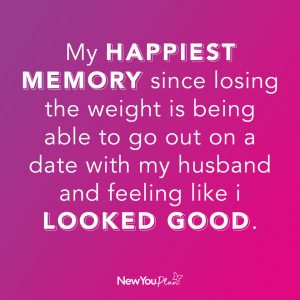 What's your biggest non-scale victory?
My biggest NSV is that my laptop facial recognition software cant recognise my face any more 🙂
My happiest memory since losing the weight is being able to go out on a date with my husband and feeling like I looked good.
What is the nicest compliment you've received since losing weight?
My husband telling me how good I look when I have no make up on has been the biggest compliment since losing weight. other people either have backhanded complements or get a little to involved in my eating. Back off Karen 🙂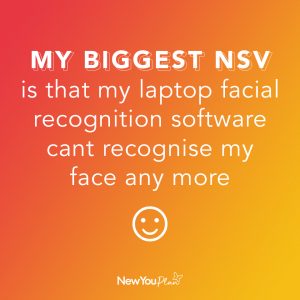 What are your favourite New You meals and snacks?
My favourite meal is the chili, even better with nachos! (New You Tortillas) My favourite snacks are the salt and vinegar crisps and the wafers.
What advice would you offer anyone thinking of starting the plan?
If anyone reading this is thinking of starting the plan, just do it. You wont regret it.
---
Watch out for our Transformation Challenges and you could win £1000