New You Awards 2016 - The Winners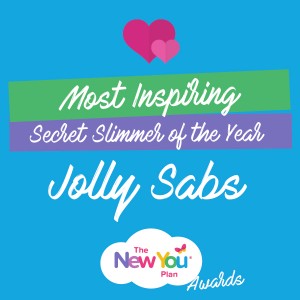 New You Awards 2016 – Most Inspiring Secret Slimmer – Jolly's Story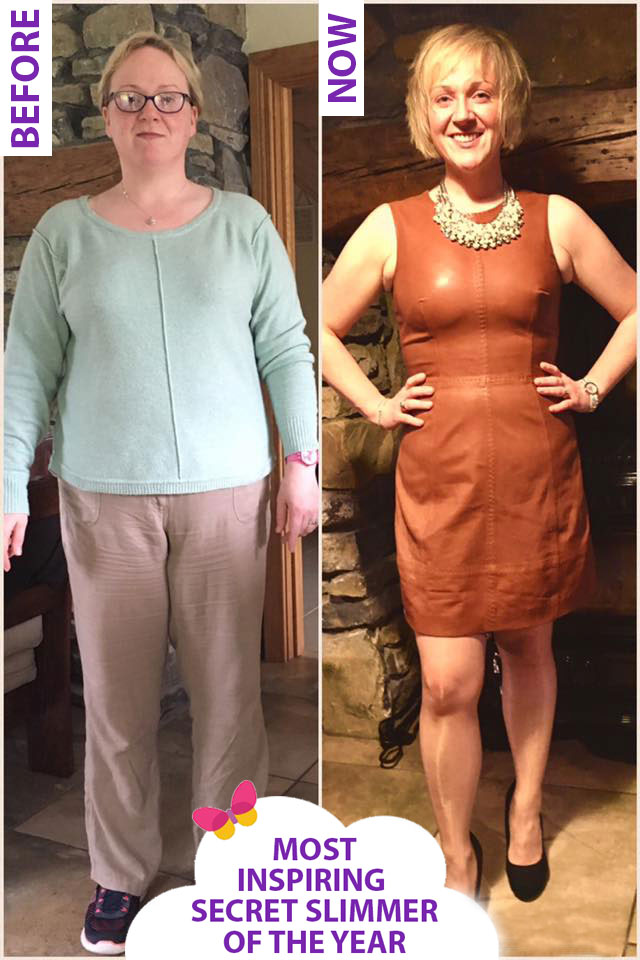 NEW YOU AWARDS 2016
---
Jolly Sabs aka Sabrina
Started plan on: 16th July 2016
Start weight: 15st 6lbs
Lost: 4 stone
Current weight: 11st 6lbs
Awarded Most Inspiring Secret Slimmer of the Year.
---
Everyday throughout our lives we find inspiration in many wonderful ways. To inspire someone is to leave a positive presence on someones day. When undergoing a weight loss journey the starting point is as important as the end and that little nudge to push you over the first hurdle is a need contribution.
Our Secret Slimmers community inspires people each and everyday. New and existing customers know that whenever they get some free time they can log in to our community and they will be welcomed by an array of positive messages, incredible transformations and inspiring people living and breathing the same journey they are.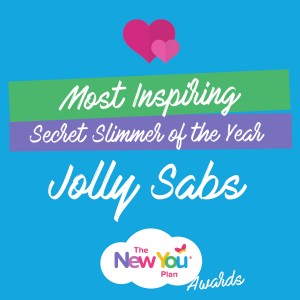 The New You Awards 2016 allowed us to raise awareness to some outstanding members of our community (Check out all the winners here!). To give each winner their rightful time in the spotlight I have created a series of special blogs dedicated to each of our winners.
This is part 2 in the series (Read part 1, Secret Slimmer of the Year – Susan's story) looking at the story of Most Inspiring Secret Slimmer of the Year – Jolly Sabs.
Jolly was a new member to the Secret Slimmers community back in July 2016 and soon became a frequent poster everyday. Her positive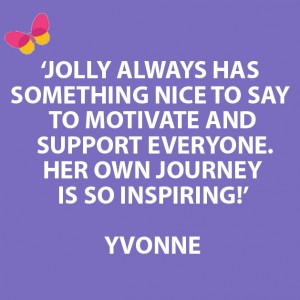 attitude and warming tone made it become clear early on that her presence in the community would become an important one.
From day 1 Jolly has shared her journey with us and brought us along with her. Through the ups and downs, Jolly has remained a pillar of strength to all her fellow slimmers and we would all be lost without her.
To get a clear insight into why this lovely lady has won such a special award we asked the people who voted for her to have their say..
'A picture speaks a thousand words – Jolly's transformation photo's say it all! In addition, she is always bright and cheery, she is absolutely honest, blipping and getting back on plan is hugely inspiring. Although I have never met her she exudes love and happiness and she is always supportive, no matter what sort of day. Life has got in her way but no matter what she gets back on the train and is smashing it, an awesome inspiration!' Christina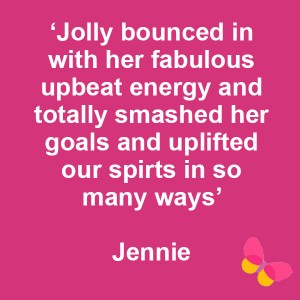 Jolly has always been honest throughout her time on plan which has made her so approachable. She has shared all her experiences both highs and lows and admits when she has had an off day. See what we mean by watching Jolly's recent video post about her recent struggles back on plan. Watch now!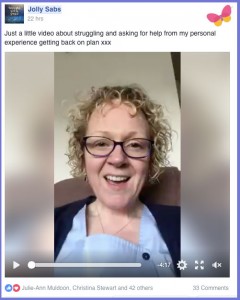 'I feel like I know her despite never having met. I've never made a friend online in my life, until now. She is not only inspiring in terms of her weight loss and dedication to the plan, but in the way she reaches out to others in the group. She always seems to know what to say and is such a genuine person. From watching her first video she posted on here months ago I knew she was a special kind of lady, so I'm glad she is getting some recognition on here as I have a feeling she's always putting others before herself. Oh yeah and she's funny! Love her to bits!' Annie
'Sabrina's is a beautiful person inside and out, she keeps everyone motivated and inspired with her great posts and comments, she is always so positive and is completely honest about her journey!' Laura
Jolly's incredible kindness and time for her fellow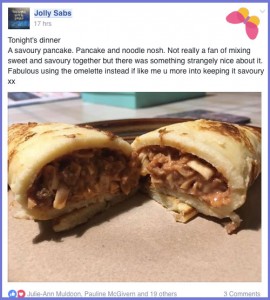 slimmers made it easy for them all to vote for her. By carrying out both the TFR plan and maintaining she has first hand experience as to how each and everyone of the Secret Slimmers feel. An active member everyday posting a variety of inspirational posts including tasty new meal ideas, updates on her journey and successes and motivating pages and images she has found helpful along the way.
'Jolly is an inspiration, she's very funny and is easy to approach on here. She looks absolutely fab!!' Janice
'She actually looks half the age she did before she started!' Hayley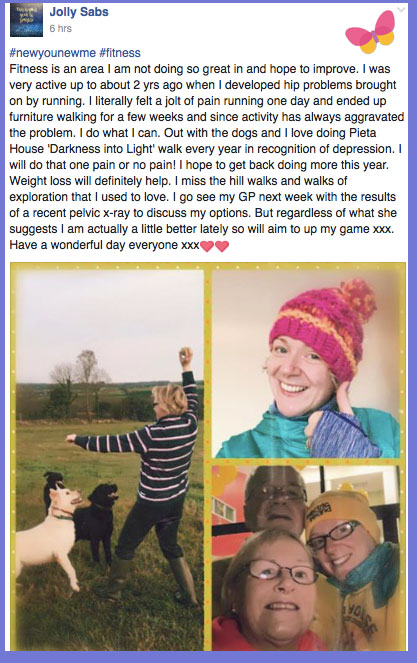 How did you feel when you found out you won?
I was shocked to be even nominated let alone be named among the amazing prizewinners. It is quite humbling to realise that people think of you in such a positive way and that maybe u impact their lives in some small way. It was so unexpected. I felt very grateful to everyone as I feel I get so much more from the group than I can ever give back.
How did you find the New You Plan when you started?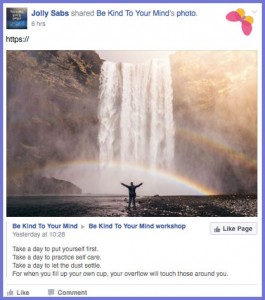 2016 was a topsy turvy year for me but NYP gave me purpose and focus.
I needed and wanted to lose weight and I am so delighted with my results. But not only have I lost weight I have changed so much mentally.
How do you feel now after your incredible transformation?
I am a much happier, confident and stronger person than when I started. I realise that 'I MATTER' and I have learned to love me more than I ever did. To be honest I don't think I ever loved me before.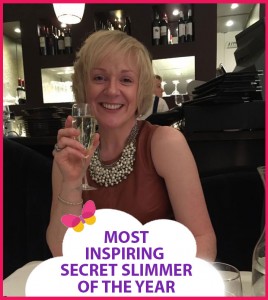 What do you have in store for 2017?
I am so excited for 2017 and all it has to bring. I have a new love and zest for life. I have so much I want to do and achieve and for once I believe in myself to achieve them. I am worthwhile and I deserve to achieve my goals. 2017 is going to be a crazy, happy, buzzing year. I am going to travel to amazing places and do amazing things.
What is the next step for you and the New You Plan?
I WILL get to my goal weight and maintain. And I will also get to meet some of this amazing group in Dublin in June. 2017 let's be having ya!!!
From reading through all the kindness and comments Jolly received it is clear that she is a true inspiration to the Secret Slimmer's Community. Jolly has helped so many customers stay motivated on their goals already so just think how many she will have inspired at the end of 2017?? A truly deserving win, congratulations Jolly! 🙂
---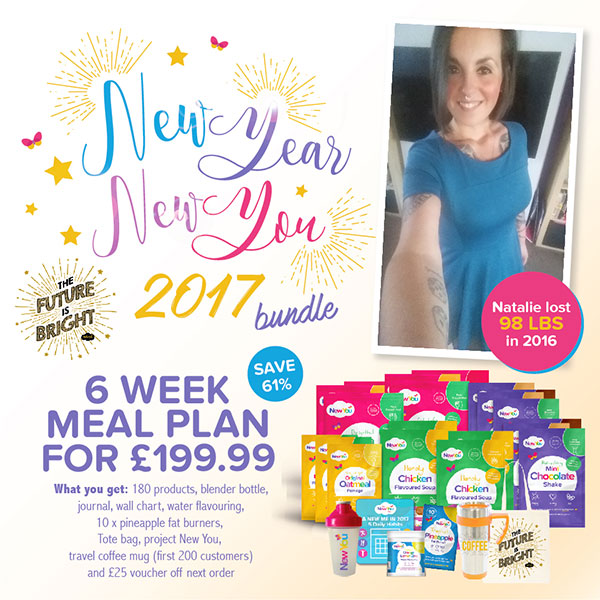 ** START YOUR TRANSFORMATION TODAY **
Inspired by Jolly's story? Start your journey today with our brand new 6 week bundle and gift package. Complete with 180 TFR meals and snacks of your choice, 21 day journal to track your progress, wall chart, 10 x pineapple fat burners + cranberry water flavouring, 100% cotton tote bag, exclusive travel coffee cup, project New You & £25 voucher off your next order!
ADDED BONUS – To make this bundle even special we have added a free 'Believe you can' fridge magnet with every order.