New You Awards 2016 - The Winners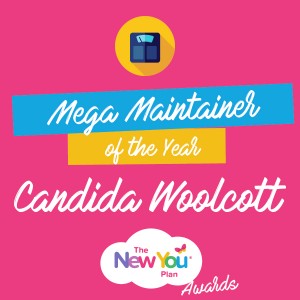 New You Awards 2016 – Mega Maintainer of the Year – Candida's Story
NEW YOU AWARDS 2016
---
Name: Candida Woolcott
Start Date: January 2015
Start Weight: 16stone 6lbs
Weight Lost (On TFR): 6 1/2 Stone
Weight Lost (Maintaining): 9lbs
Current Weight: 10stone 4lbs
Target Weight: 9stone 4lbs
---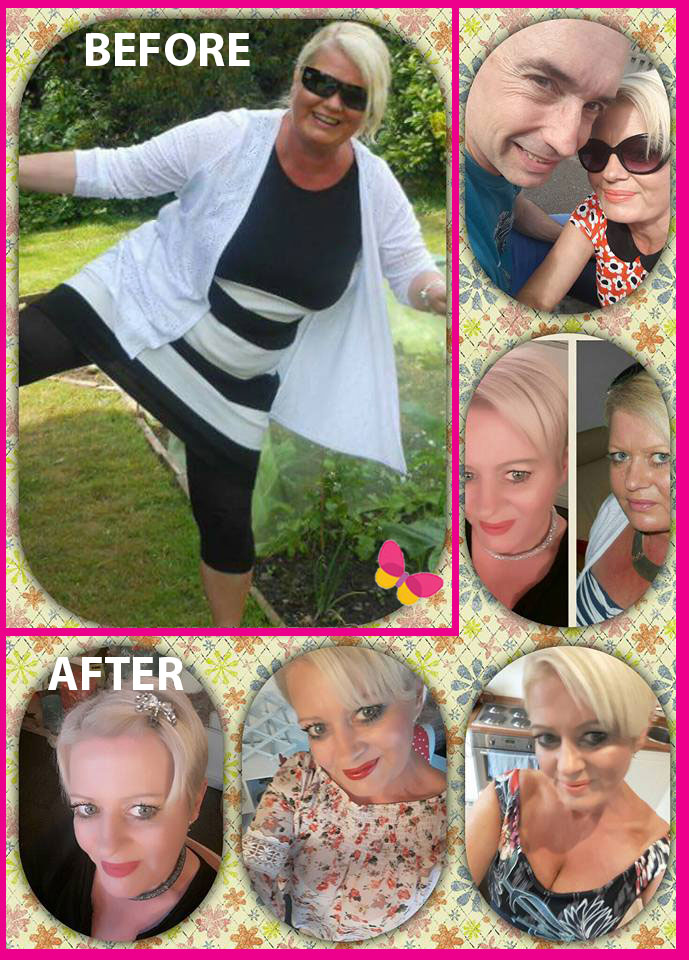 The start of any TFR diet is always a challenge, allowing your body to adapt to the change, redefining your tastebuds and staying motivated until you reach your target weight. Once you get into the swing of things the task gets easier and easier and you tell yourself why you didn't start it sooner but then comes the next hurdle, the time to come off plan and go it alone..
This is always a daunting time for any slimmer, the idea of undoing all your hard work or feeling a bit lost to what you can have are thoughts that will go through everyone's head.
Here at the New You Plan we would hate to see any of our community struggle through this trying time so that is why we created our Momentum Maintainers group. The next step in our community sequence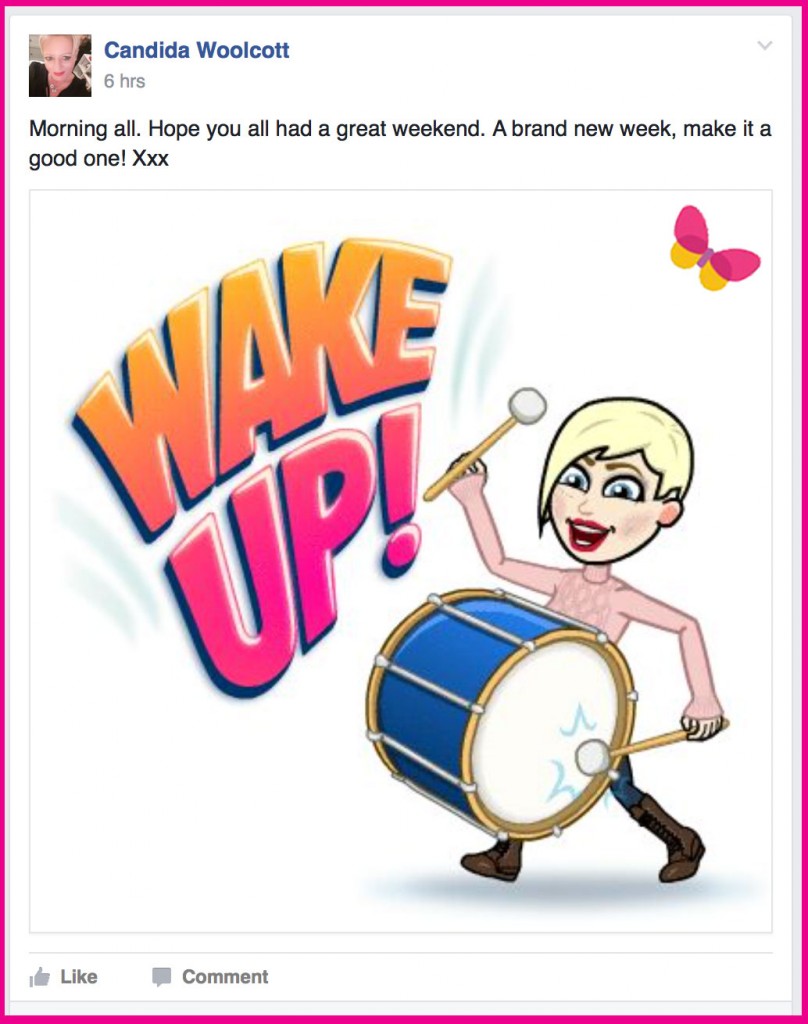 after Secret Slimmers. Here we welcome all new customers who has recently completed their TFR diet, we provide them with all re-feed information they need to start their maintaining journey on a healthy note.
Like Secret Slimmers we have a great community full of inspiring individuals who share their maintaining secrets to help keep the weight off and maintain a healthy diet going forward.
One person who stands out in the group is Candida Woolcott. A New You member since Jan 2015, Candida has become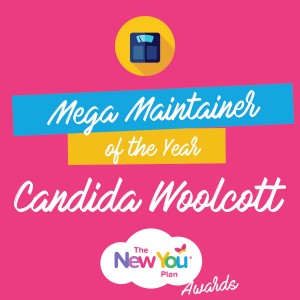 the 'go to' person within the maintainers group for re-feed advice, tips and recipes. Her warming presence and friendly approach make it easy for maintainers reach out and ask her help when they need it.
The start of Candida's story is an incredible one, at a weight of 16 stone 6 lbs she knew she had to change her ways and decided to start a TFR diet after seeing it on her Facebook newsfeed. Her goal was to look fabulous for her sisters wedding and to feel confident in the photo's and her bridesmaid dress.
In 6 months Candida lost:
6 stone 2 pounds
Dropped 5 dress sizes
Lost 17 and a half inches from her waist
Dropped a shoe size from her feet shrinking!
After this incredible achievement Candida threw herself into the 5:2 plan (5 days eating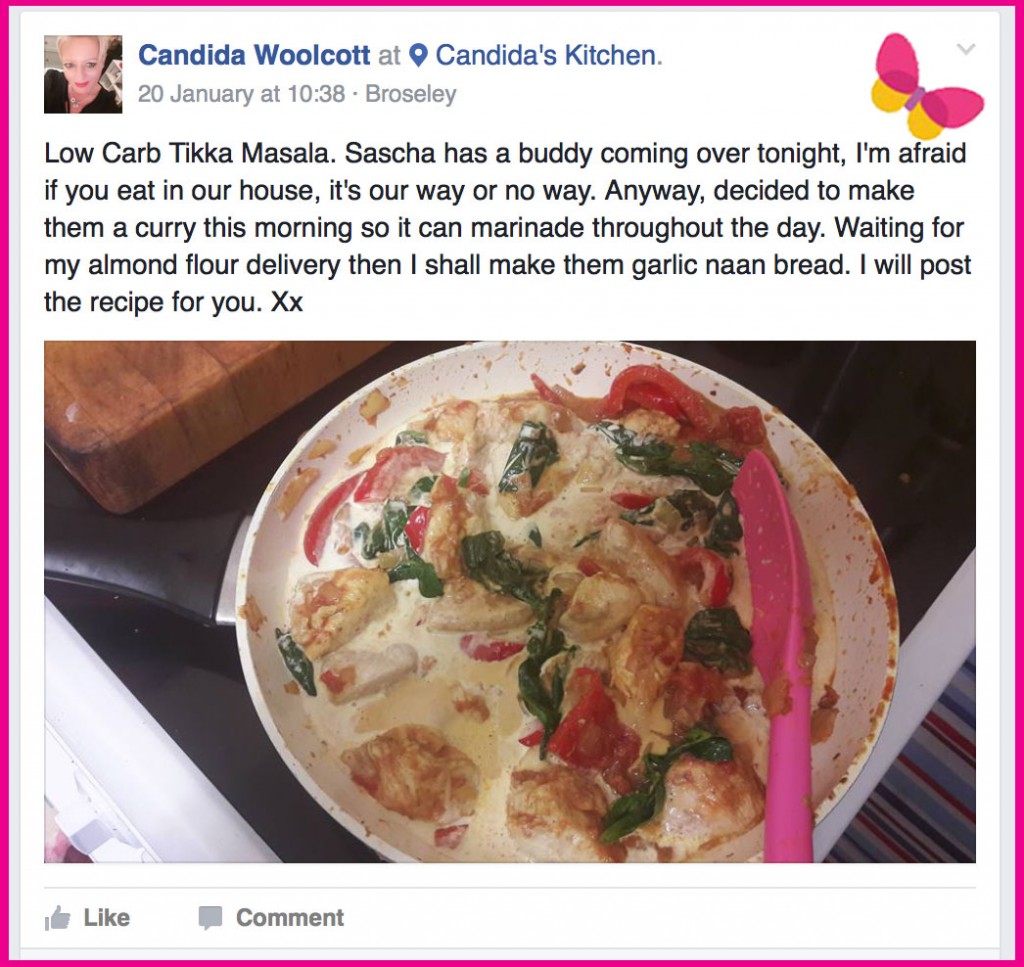 healthy and 2 days on plan) and made herself understand the whole ins and outs of the 5:2 way of living. The longer she spend on it the more she gained her confidence in trying new things and recipes.
To date Candida is the primary poster in the maintainers group. With an uplifting morning message everyday and recipes and tips throughout the day, she has blossomed into a fountain of knowledge of all things healthy. From low carb recipes, healthy alternatives to some of your favourites and inspirational messages to keeping your mindset healthy too. Her regular posts in 'Candida's Kitchen' go down so well with the community providing them step by step guides to new and exciting recipes. To add the personal approach and to give the community what information they want Candida's opens the menu to the group asking what they want to make, this could be a certain ingredient people didn't know how to prepare or a simple low calorie version of an all time favourite. This valuable resource allows the community to experiment new things in their own kitchen and with the 24hr community it is a great way to reach out if they need a little extra help.
Candida has helped so many slimmers maintain their target weight so let's see why they voted for her..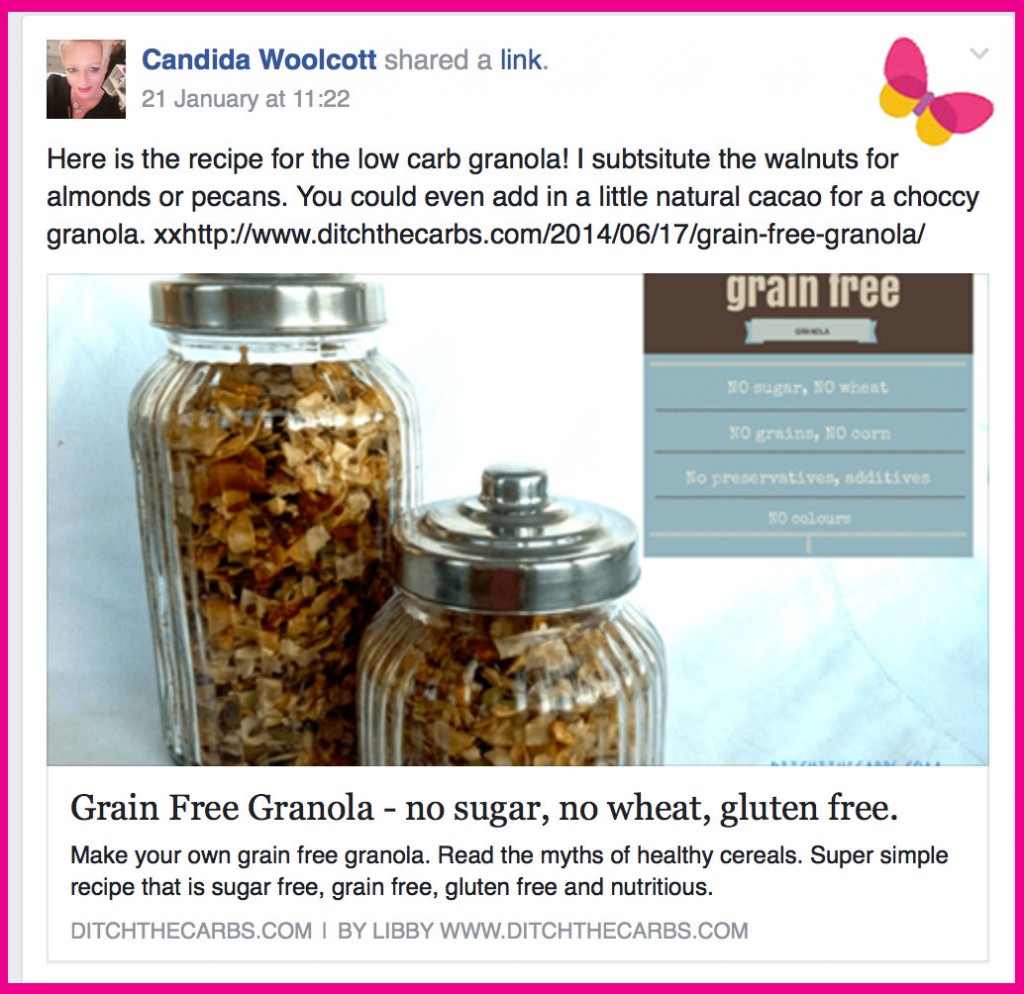 'Candida is always so fast to give encouragement, motivation and great ideas! Her knowledge of weight loss maintenance and low carb cooking is such an invaluable resource to the group! Thanks so much for all your help!' – Kim
'Candida has been there for me whenever she was needed. Having met her I can honestly say that she is such an amazing person that supports everyone on the journey of refeed and maintenance' – Jackie
'Candida is an amazing lady in every way. She actively encourages everyone to do their best and her recipes are amazing!' – Pauline
How did you feel when you heard you won?
I was absolutely over the moon when I heard I had won Mega Maintainer 2016. This is the most difficult bit to conquer! Maintaining takes even more will power than actually being on TFR but it is possible! I am only human, sometimes I may have a gain in weight but I know that by going back on TFR for a short time, I am right back on track!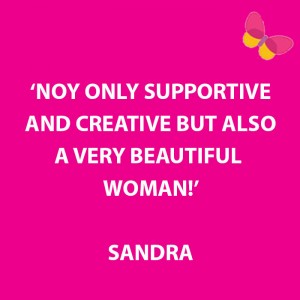 What does the New You Plan mean to you?
I am astounded as to how The New You Plan has changed me as a person; not just physically but how my attitude to food has changed, why I ate like I did and how my confidence has grown over the weeks of being on plan. I have totally re-evaluated my life, made positive changes I never ever thought I would have the courage to do.
How has the New You Plan changed your life?
It may sound a bit daft but I feel as if I have been given a second chance at life and I am going to take it and make it an awesome one. It takes time to remove negativity from your life and to put past fears and losses behind you. New You and Secret Slimmers has given me that strength and inner power to move forward.
"Strength comes from struggle, when you learn to see your struggles as opportunities to become stronger, better, wiser, then your thinking shifts from I can't do this to I MUST do this" – Candida
We could not think of a more deserving winner of the Mega Maintainer award than Candida. A solid member to our community providing support to both Secret Slimmers and the Maintainers. We would be lost without her kind words, support and delicious recipes. Congratulations again Candida 🙂
---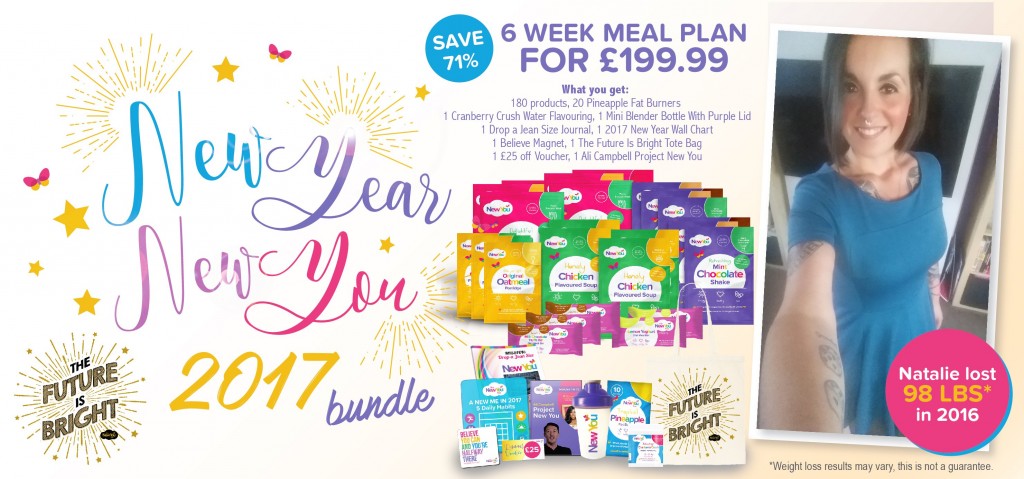 Inspired by Candida's story? Start your journey today. 
There is still time to take advantage of our New Year New You 2017 bundle. This 6 week plan comes complete with 180 meals & snacks, 20 Pineapple fat burners, cranberry crush water flavouring, mini blender bottle, drop a jean size journal, 2017 wall chart, believe fridge magnet, the future is bright tote bag, £25 off voucher (Off your next purchase) and Ali Campbells project New You.