New You Awards 2016 - The Winners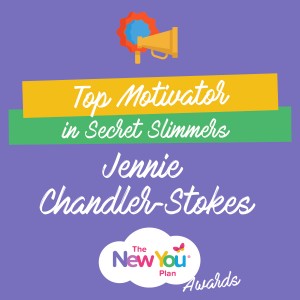 New You Awards 2016 – Top Motivator of the Year – Jennie's Story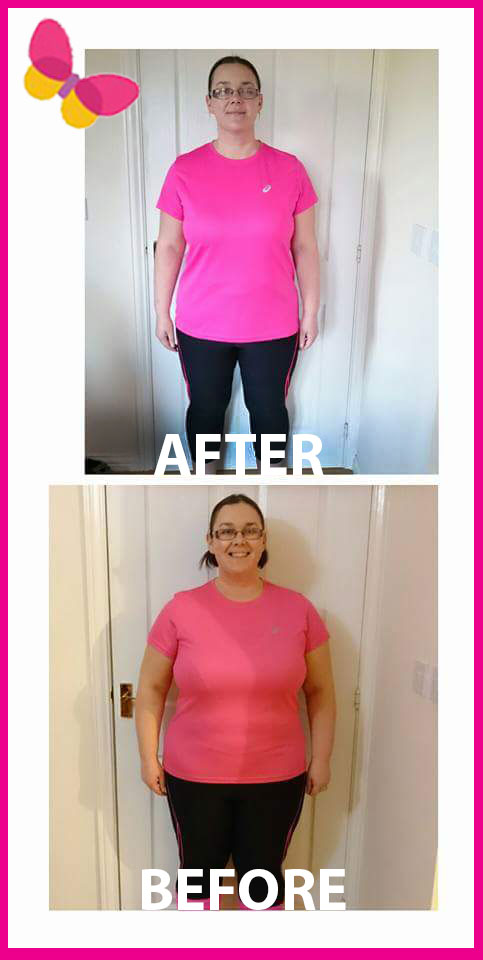 NEW YOU AWARDS 2016
---
Name: Jennie Chandler – Stokes
Start date: Jan 7th 2016
Start Weight: 16stone 6lbs
Weight lost: 6 stone
Current Weight: 10stone 13lbs
Target: 9 stone
Awarded – Top Motivator of the Year 2016
---
No matter what is happening in your life we all need a little motivation from time to time. This can merely be the motivation to get up in the morning or the drive you need to reach 5pm on a Friday. Much like Inspiration, motivation can be achieved in a variety of different ways.
The term motivate is define as 'providing someone with a reason for doing something.'
To motivate someone is to leave a lasting impression on someones day encouraging them to continue with the journey or challenge they are currently facing. A simple word of encouragement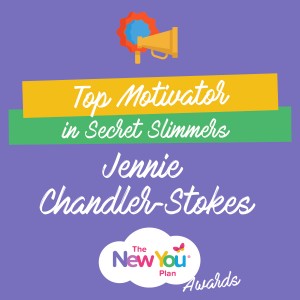 or form of advice can channel someones energy into the task in hand.
We see motivating posts everyday in our Secret Slimmers community, a mixture of inspiring images, great quotes and kind words amongst the members spurring each other on. Without this, the group would not be as successful as it is and it acts like a portal for our customers to use when they need some encouragement.
From having so many motivational members within our community it was a hard task narrowing it down to just one but luckily for me the voting was in the communities hands and they chose the lovely Jennie to be awarded 'Most Motivational Secret Slimmer 2016'.
Jennie's story started back in Jan 2016, by embracing the 'New Year New You' idea she decided that the time had come
to lose the unwanted weight for good. She wanted to become a good role model for her family so knew only she could make the change. Jennie challenged herself to complete a 5K run for charity, this became her main goal to work towards as she wanted to prove to her pre-plan self that she could do it. From months of hard work and determination Jennie lost an incredible 6 stone and breezed her way through the race with the support of her friends.
'I am fitter, faster, healthier and so much happier' – Jennie
Jennie's Top Tips to staying on TFR
1. PLAN your packs and always carry spares if out and about so you never get caught short.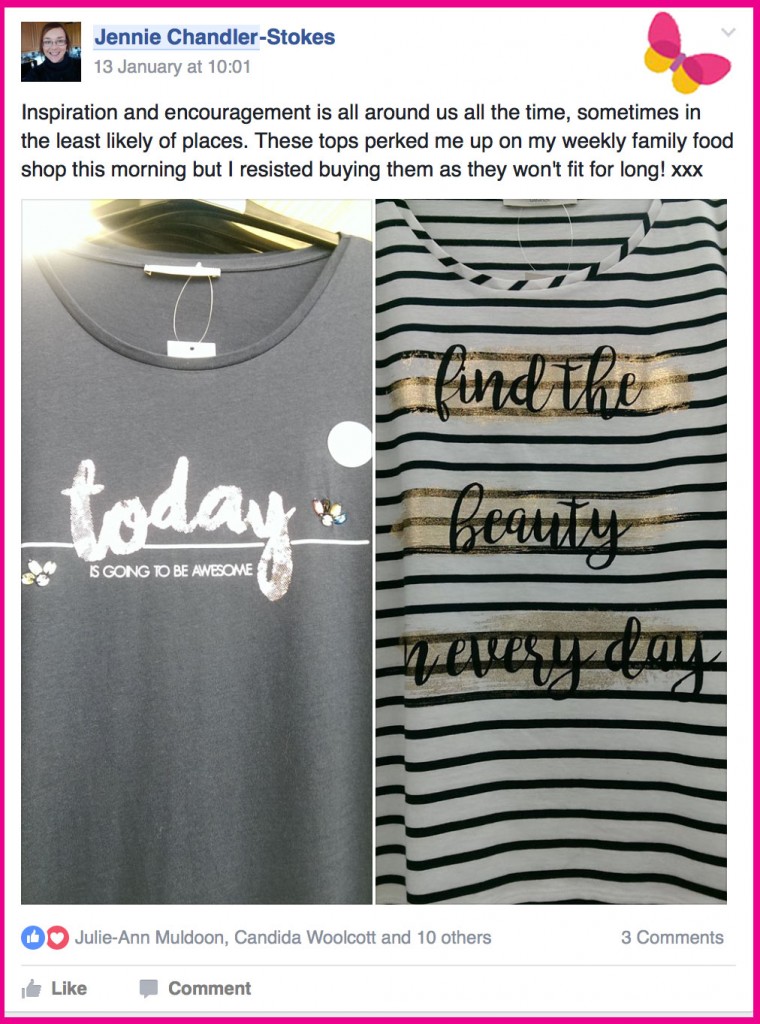 2. Get up and do something to keep your mind busy, doesn't have to be anything extreme, even a gentle walk really clears your mind and gets your heart beating faster and releases endorphins.
3. Just keep sipping, water is so important for your bodies and mind and helps curb cravings and hunger pangs. Those who drink 4 litres regularly find they continuously have fab losses.
4. Have some "me" time. We don't need to feel guilty about taking time out, I love reading, colouring, meditating or a family film just to recharge my batteries and feel calm.
5. Don't give into the demons in your head, nothing tastes as good as ketosis feels and the disappointment and regret is a horrible dark place.
6. Look back at how far you've come, even a pic from a few weeks ago will be fast changing if you stick to plan and give it your all.
7. If you're struggling, we are here to help. At least one of us cheerleaders are in touch with the page day and night, we want to support and guide you in anyway we can.
Have a fab weekend everyone, stay strong, dream, believe, achieve xxxxJennie has not been shy about her weight loss, from day 1 she has been an active member of the community sharing each part of her journey, including both good and bad times. She has provided a pillar of support to to her fellow slimmers with various motivational messages and quotes to help keep them on track.
By providing such a positive presence within Secret Slimmers it is no wonder she's been crowned Most Motivational Slimmer of the Year in the New You Awards 2016. Let's hear what her fellow Slimmers had to say about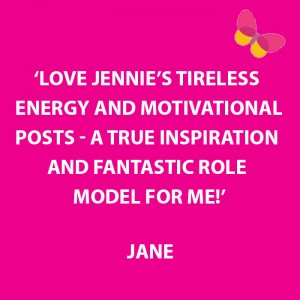 her..
Quotes from Secret Slimmers
"I voted for Jennie as I have loved watching her blossom from day one to today. She is full of fun and is just the right kind of beautiful girl we need on Secret Slimmers" – Pauline
"She has a heart of gold, always helping others and her motivational posts really helped spur me on to keep going!" – Laura
"I absolutely adore Jennie, from my first day here she has inspired me with her amazing journey. Always has a smile. Always positive and always has lovely words to say to encourage and motivate. Her posts are amazing. Really gets me buzzing and motivated. She has the most beautiful smile that glows and always makes me smile. Even faced with set backs she stays on positive. A superstar, a title award so justly deserved. Love her!" – Jolly
How did you feel when you found out you won?
Being chosen as top motivator in secret slimmers really felt like finding the final piece of my 2016 puzzle. I started New You in January 2016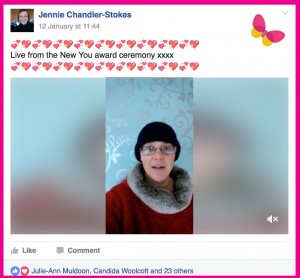 looking up to so many inspiring people who really helped me focus on sticking to TFR and reaping all the benefits. See Jennie's acceptance speech here!
What does the New You Plan mean to you?
New You is so much more than a weightloss plan, it has helped me to cope with emotional issues, stressful situations and so much more. I am here to help guide a path to help as many people as possible to find their way of creating new habits to assist in keeping the weight off for life.
What will 2017 bring for you? 
2017 is going to be a powerful year in Secret Slimmers with our fabulous team of cheerleaders who are all working together to cover all areas of weightloss, maintenance and beyond. Thank you for believing in me, I won't let any of you down. 
Jennie provides the motivation each and every one of us need to stay on track. Her positivity and smiling self puts us all at ease and lets us realise 'we can do this!'. A significant member of our Secret Slimmers group so we would like to thank you again Jennie for all you have done, congratulations 🙂
---

START YOUR TRANSFORMATION TODAY!
It is not too late to benefit from our New Year New You Bundles. With an incredible saving of 70% kickstart your New Year New You diet today!
This 3 week bundle comes complete with all the meals and snacks you need for the next 21 days and amazing free gifts worth £144.95!
Offer ends 31st Jan 2016