New You Plan Blog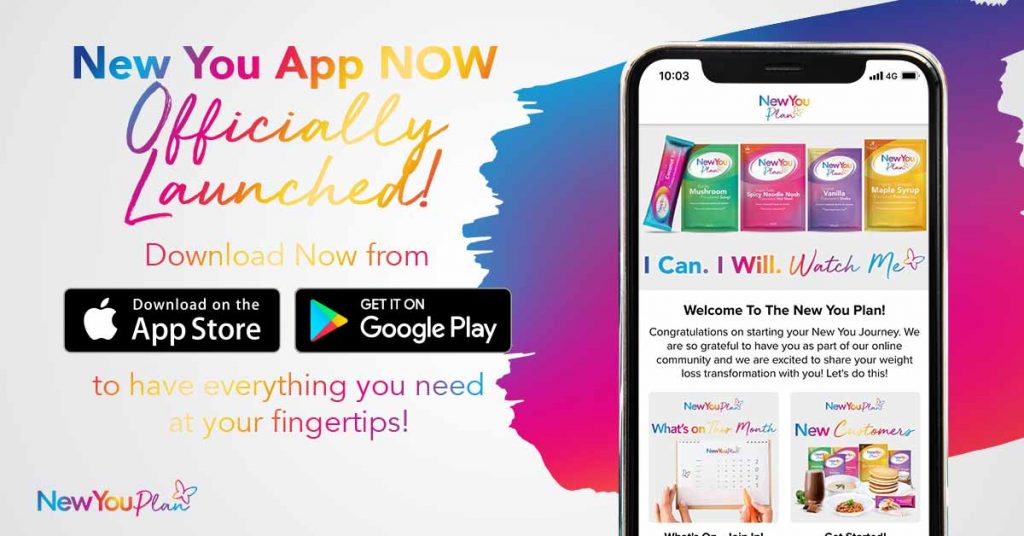 New You App Launch!
Did you know that New You has an app? We soft launched it a little while ago but now we feel we need to make more of a song and dance about it, especially as it will make your life so much easier. And it's FREE to download and use.
If you're like the majority of people, most of the time you will access the internet via your phone. And although our website looks beautiful on your small device (if we do say so ourselves), the way you experience us will be next level within our app.
So what can you find in our app?
EVERYTHING!
Seriously, we've not left anything out!
It's super easy to navigate and you will be the first to know about our new offers and product launches!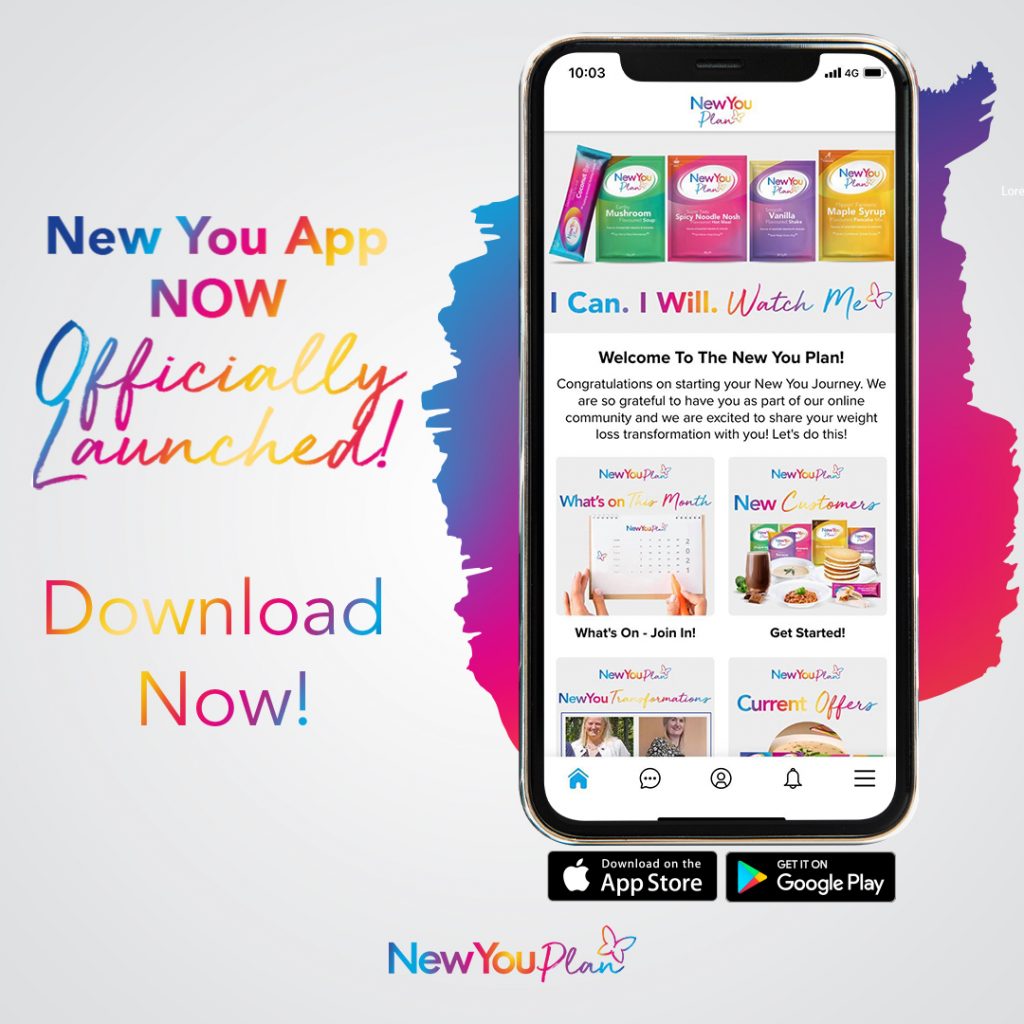 Here's what else you can find:
Advice on getting started.
Our product shop.
Buckets of Inspiration, including real life transformation stories.
Daily, weekly and monthly competitions, some with CASH prizes.
Current special offers.
New You Switch guide.
Customer recipes.
Mindset sessions.
Community chat.
…and so much more.
If you download it you can see it for yourself. Plus once we reach x customers we will automatically enter everyone into a prize draw where you could win a 4-week New You bundle worth £155.99.
You'll be so happy with our colourful app-y!
Download it now and come and say hello!
Steps to Download
Click the link above that describes your device – Apple or Android.
This will take you to the app store for your device.
Once the App is downloaded you will need to create an account if you have not used the app before – This account will be different to your New You Ordering account, however you can use the same credentials if you wish.
Find everything you need at your fingertips and there will be links that will take you straight to the website to allow you to purchase!
We hope you love our app as much as we do, and if you have any issues at all please feel free to contact us on one of the following methods:
Tel (UK): +44 28 3833 0720
Tel (Overseas): +44 28 3833 0720
Tel (Eire): 048 3833 0720 (local rate)
Email: [email protected]