Diet Mindset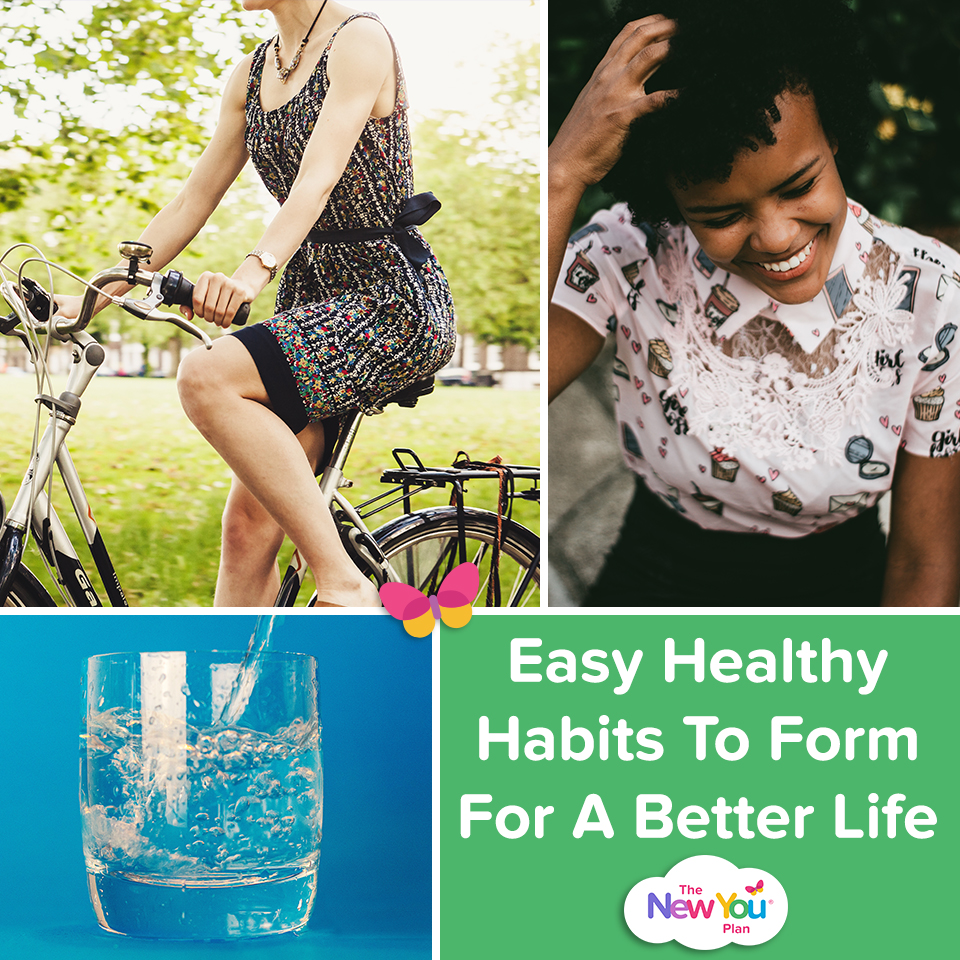 Easy Healthy Habits To Form For A Better Life

Healthy habits are the foundation to a healthy happy lifestyle. If you really want to maintain your new slim figure then START NOW to build in healthy habits that will support you and make you feel fit, healthy, strong, happy and empowered.
Healthy habits take commitment to form, but when you form the habit of doing something every day that empowers you and strengthens you, you really will feel healthier, happier and fitter, and ready to take on anything!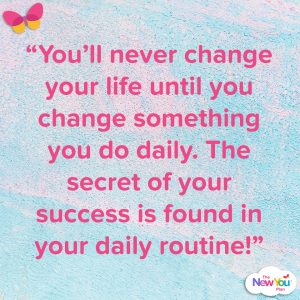 The New You Plan highly recommends that you form these habits:-
Drink water: Aim for 3-4 litres everyday
Exercise: Something you enjoy and that you can do 3-5 times a week
Stress free strategies: Ways to relieve stress without turning to food/drink for comfort
Treat yourself: Reward your success with treats that empower you and make you feel better (spa, beauty, massage etc)
Weigh yourself: What gets measured always improves! Don't stop weighing when you get to your goal weight
Talk & think in a positive way: Be your own best friend and cheerleader. Don't talk or think bad about yourself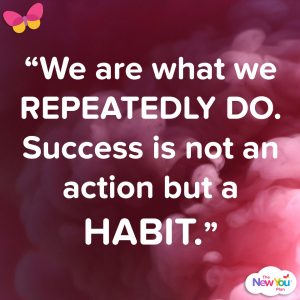 These are just a few key examples of the habits that you could form to give yourself the routines and structure to maintain a healthy lifestyle and long term slimness! 🙂
Once you build these into your life, you can keep developing these to make yourself stronger and more powerful!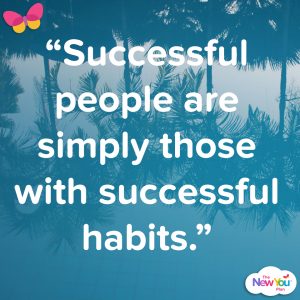 Here's just some of the healthy habits that our Secret Slimmers have shared over the years…
My healthy habit is I am going to take care of my skin more
I'm going to do more walking
My new healthy habit is to take care of my body more
I'm going to start power walking
A new healthy habit could be positive thinking
New habit: to excersise 3 times a week minimum
Break the habit of being a bar addict
Moisturise every day
Skip or walk each day
Exercise at least 3 times per week
Keep up my gym 4 days a week
My new habit is to walk to the school to collect the kids
New healthy habit is to exercise every night
My new healthy habit is to use my gym membership and to stop making the excuse that I'm too fat to go there
New healthy habit will be to get back to the gym
My habit will be walking
Healthy habit – To stay committed!!
Drink 3-5 litrs a day
My healthy habit will be to keep up PT sessions each week – and work out between them!
My healthy habit will be to drink alot of water
I will drink lots of water and do pilates for 15 minutes a day!
I've started mediation
I want stick to the program 110% and drink 4 litres of water, plus walking every day for at least 30 mins
Healthy habit is to start the "from couch potato to 5k runner" challenge
I want to walk the dog once myself every day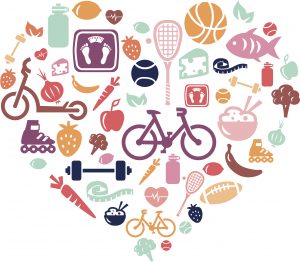 Forming new healthy habits and making them a part of your everyday life is an easy way to ensure change and empowerment! What simple yet effective changes could you make in your life?
---
Get started on the BEST TFR Plan TODAY!

Getting started is the first step in your journey to a brand New You! To help you understand fully how our plan works, our Get Started page with designed specifically for people new to the plan.
Head over to our site where you'll find tonnes of important information including how our plan works, the science behind it, loads of top tips, information on our meals, as well as real customer testimonials.
Click here to visit our Get Started page!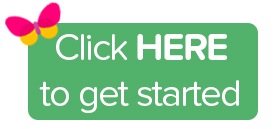 *Everyone is different, and we can't guarantee how much weight you will lose. Check out our success stories to see what our customers have lost.