New You Plan Blog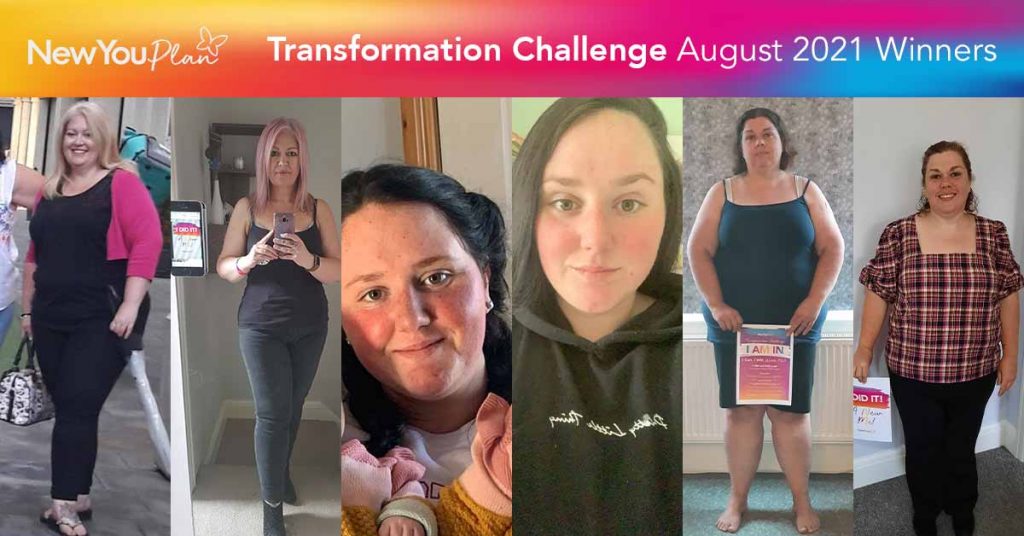 August Transformation Challenge Winners!
Drum roll please… we are delighted to reveal the WINNERS of our August 2021 Transformation Challenge! Find out who has won our £1,000 First Prize
We had such an amazing response to our August 2021 Transformation Challenge! We LOVED seeing how motivated you were to smash your goals!
Our customers told us that they LOVED taking part and it definitely helped them stay on track, which is always our goal when we launch every challenge! At The New You Plan, we firmly believe in doing what we can to keep our customers motived at all times! We have now ramped things up and are now having a challenge EVERY month where one lucky person is set to win £1000!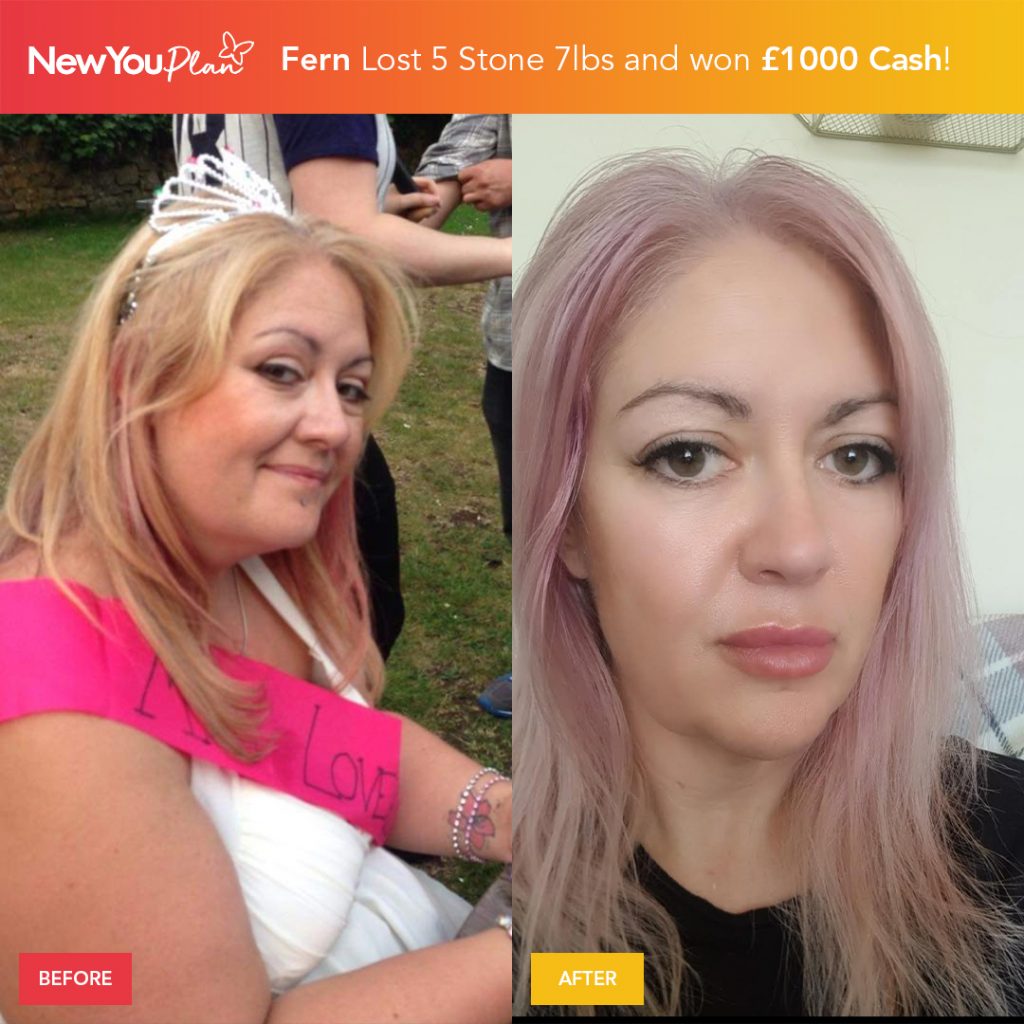 Fern Takes August's First prize of £1000 along with losing 5 stone and 5 dress sizes!
Growing up Fern was an overweight child and always struggled to get that part of her life under control. As an adult, she was caught up in the perpetual cycle of losing weight then putting on even more. All in all, she felt like a failure. 
Finding herself a single mum of 2 during lockdown she saw it as a chance to make changes in her life and decided to commit to the New You Plan. With food shortages, it just made sense.
During her journey, Fern took on our Transformation Challenge and won £1000 CASH!
"I had not entered any of the challenges before as I'd seen all of these amazing transformation pictures and heard so many inspiring stories, I didn't feel like m story would come close. But i was persuaded to step out of my comfort zone and give it a go.. and I'm so glad that I did!"
Ruby takes 2nd Place losing over 3 stone and winning £150 New You Credit!
Being a parent is hard work and sometimes you can lose yourself.
For Ruby, she was finding life hard after two back to back pregnancies and carrying an extra 4 stone to what she was used to. She didn't know who she was anymore and wanted to make changes.
Deflated after exercise wasn't giving her the results she wanted, Ruby discovered people raving about the New You Plan on Tiktok. She decided to give it a chance. Ruby has lost over 3 stone!
"47 pounds down, its been a life changing transformation for me as I'm back working where I love (with racehorses) and I feel like myself again!"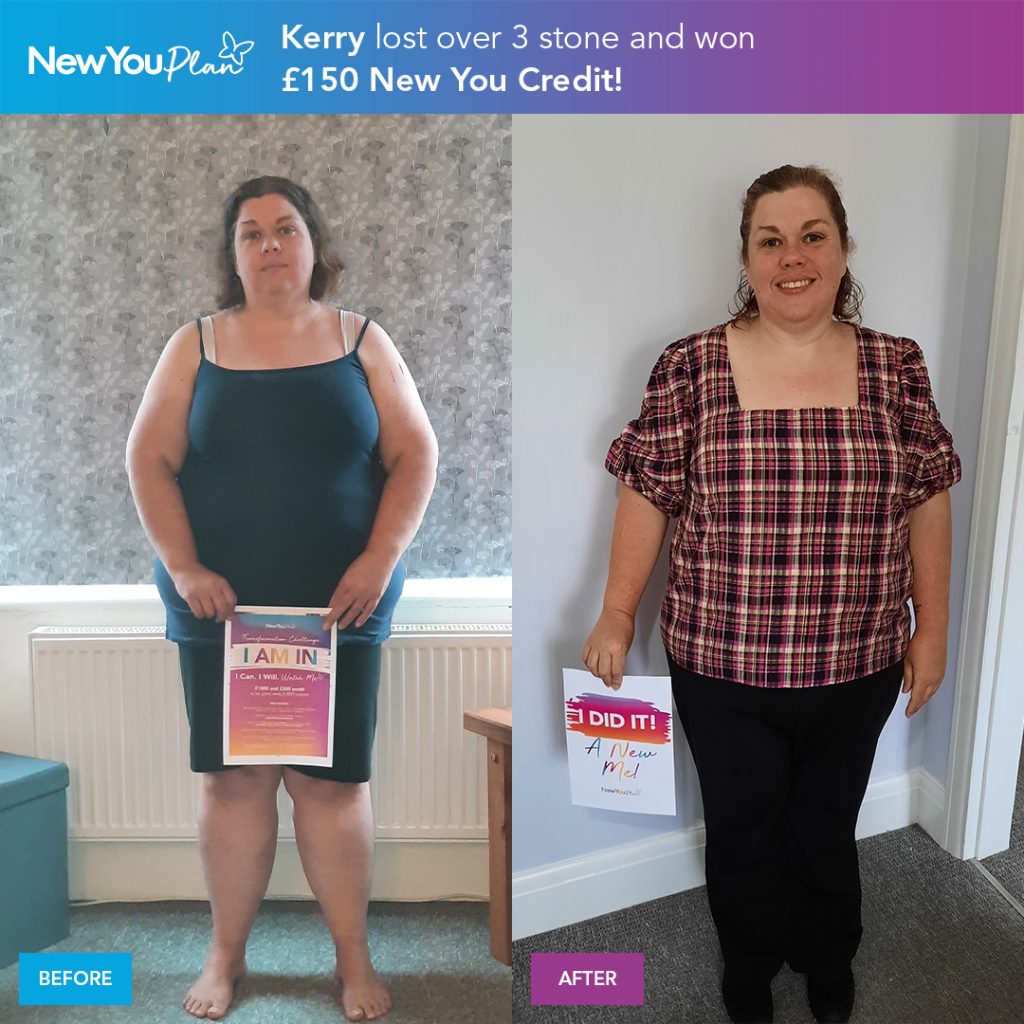 Kerry Takes 2nd Place losing over 3 stone and winning £150 New You Credit!
Kerry knew she should be happy in life with her fantastic husband and son, but she wasn't. Her weight had become the source of her sadness and after receiving news that she needed surgery to fix her problem, she was determined to find another way.
In her mission to find a weight loss alternative, she stumbled across the New You Plan on Facebook. The results and reviews convinced her to take a chance and she hasn't looked back since! Kerry has lost over 3 stone!
"I can't believe that in 10 weeks I have lost exactly 3 stone! The plan has been amazing; having meals in individual packets and the structure of knowing how many packs I can have in a day but with the freedom to decide exactly what I want at each meal time has definitely been the winning formula for me' that coupled with the amazing support of the Secret Slimmer's Facebook group. "
Thanks so much to each and every one of you who entered. Remember, you are all winners. Be proud of every pound that you have lost, look at how far you have come and celebrate those non-scale victories along the way.
You could be one of our next winners! One lucky slimmer will win £1000 Cash EVERY MONTH! 2 Runner up prizes of £150 New You Credit also to be won!