Project New You


Ali Campbell – Dealing with your Friends & Family

Ali Campbell Project New You
Ali shows us how to deal with all the daily stuff and the inner stories that are holding us back and keeping us feeling trapped. Everyday we are going to cover each module and how it is going to help you on your weight loss journey.
So today in Module 10 he is going to help you deal with your friends and family!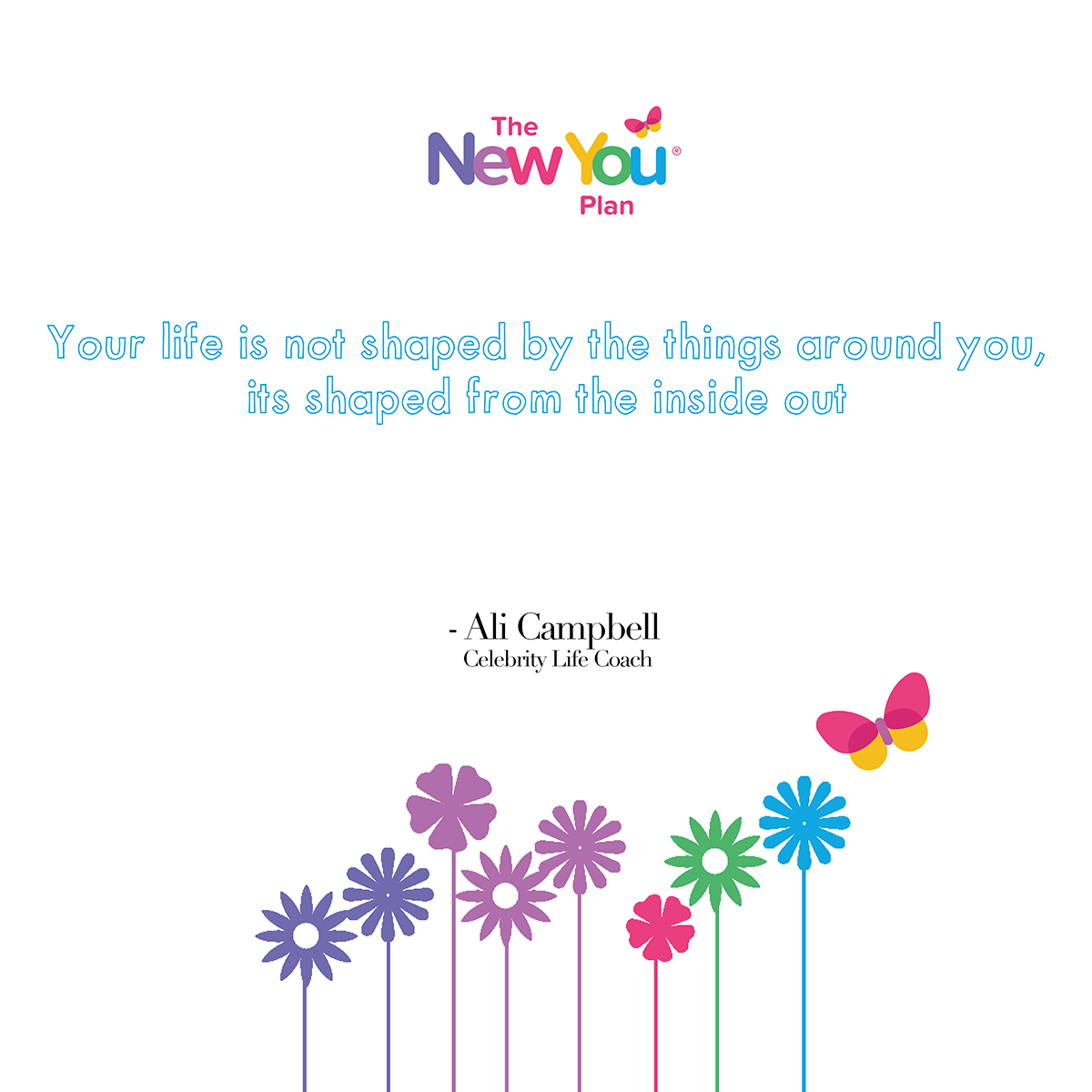 We are social beings that even if we live on our own we are always going to interact with others, BUT the only thing that should be of interest to you IS YOU – you being healthy, happy and slim. This is time just for you to make the changes in your mind that are going to make the differences in your body.
People who are trying to lose weight normally try to seek comfort in a buddy – someone that can keep them company. You need to make this your secret; your weight loss is all about you! Your happiness is about YOU and self-care.
As a social being you are going to be expected to turn up to social events and with you being on a diet this can leave you feeling left out. Realise that the food is only a catalyst for the bonding at these events – the backdrop. The reality is that is who you are and the energy that you bring on the day that matters. If you are in the right mindset, then people there are not even going to realise that you are on a diet!
When you start to succeed people may start to be a little bit weird around you. There are many reasons this could be, such as jealousy or envy, but whatever it is you need to know that it is their problem not yours. You also need to know that they will adjust. If you allow yourself to be happy and find yourself in a good place, then you are also going to be in a better place to be there for those around you when you can help.
Everyone around you tells you that you have gone far enough. This is not their life, it is yours! This is all about you. Anything that happens around you is about the people around you. Stick with what you know to be true. To achieve this, you have to make you important and put yourself front and centre.
---
Please watch the video below and don't forget to download your free workbook <3
DOWNLOAD FREE WORKBOOK
---
Get your Bundle now to get you ready to start your Summer Transformation and commit to today!!
We have 2 AMAZING offers that will help you get summer ready!
Shop our 4 Week and 8 Week bundle and Get The Whole Ali Campbell – Project New You Module FREE as well as a New You drop a Jean Size Journal to record your weight loss achievements etc.
We have so many people joining us at the moment and everyone is after the same thing, that is the ability to change the habits that got us here in the first instance and that stop us from making the change we know we deserve. Ali Campbell the celebrity life coach has teamed up with New You to help you break the mental barriers that have been holding you back!
Not only that you will also get our 21 Day Drop a Jean Size Journal free with these bundles. The Journal is designed to give you a range of mindset tasks to get yourself really focused on being 100% for 21 Days so that you can see and feel the difference in your clothes.
Get ready to Save Save Save and change your Mindset for a Fabulous Healthy summer <3
Shop our 4 week bundle for £155.99/€201.23. 
Get free Gifts worth £111.99/€144.47
Or Shop Our 8 week bundle for £299.99/€386.99
Get free gifts worth £111.99/€144.47
 Order your bundle today and work on your relationship with food to get your head in the right place to smash your goals and stay there!