Customer Hele-Kai faced a big challenge this week but still lost 2lbs, bringing her weight loss to 80lbs in 24 weeks*. Watch her video to find out how she's feeling on her TFR weight loss journey…
My meals plans…
I am very set in my routines and I like it. Having a system is what helps me stay on track. I'm still having my breakfast either around noon or early in the early afternoon. It's like my body goes into an eating regime after the first meal. I'm not hungry before breakfast but when I've had my first meal I want to eat. That is why I try to eat my first meal as late in the date as possible.
But as I now know this is how I feel, I'm prepared by having my jellies around and drink plenty of water. This is pretty much the key to a quicker weight loss – at least I think so. I know this because the weeks when I was struggling with water the results weren't that good. For me, when I have at least 4 litres of water a day it is like a guarantee that I will lose a proper amount of weight.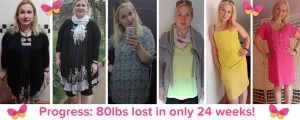 What I overcame this week…
This week was a challenge for me. I had to face some horrible things in my life and I really thought I would comfort eat with either a drink or some food. But I didn't. I told myself to take it as a challenge; as something to show myself that I'm so much stronger than I think I am. I decided to take it hour by hour – telling myself – be strong this hour and then the next and the next hour. That is how I overcame the difficulties in that day – I concentrated on the moment.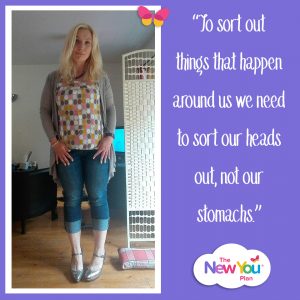 What I learnt…
To sort out things that happen around us we need to sort our heads out, not our stomachs.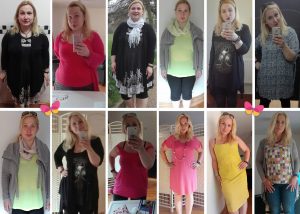 How I'm feeling…
Although there were things that got me down, overall I was feeling good. I proved myself once again that I have it in me to succeed. Even if some moments get you down or the weight loss starts to slow – keep going – because it is happening! Right here and right now!
You can do this! Be strong! See you in a couple of weeks!

*Weight loss results may vary. This is not a guarantee.
_____________________________________________________________________________________
Start Your TFR Journey Today!

Getting started is the first step in your journey to a brand new you! So that you can fully understand how our plan works, our Get Started page was designed specifically for people new to the plan.
Head over to our site where you'll find tonnes of important information including how our plan works. Plus learn the science behind it, get loads of top tips, information on our meals, and read real customer testimonials.
You can visit our Get Started page by clicking here.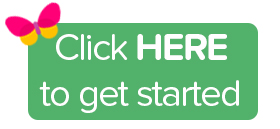 Tags:
before and after
,
customer interview
,
diet review
,
tfr advice
,
tfr diet
,
TFR tips
,
TFR weight loss