6 Ways To Find Your Bliss & be happy everyday!

Your search for happiness ends here! Check out our 6 top tips for easy ways to start being happy every single day.
We often think of happiness as a destination, the light at the end of the tunnel, lit up by sunshine in the distance. We often convince ourselves that we will be happy when everything falls into place: landing your dream job, falling in love or reaching your perfect weight. How often do you say 'I'll be happy when…'?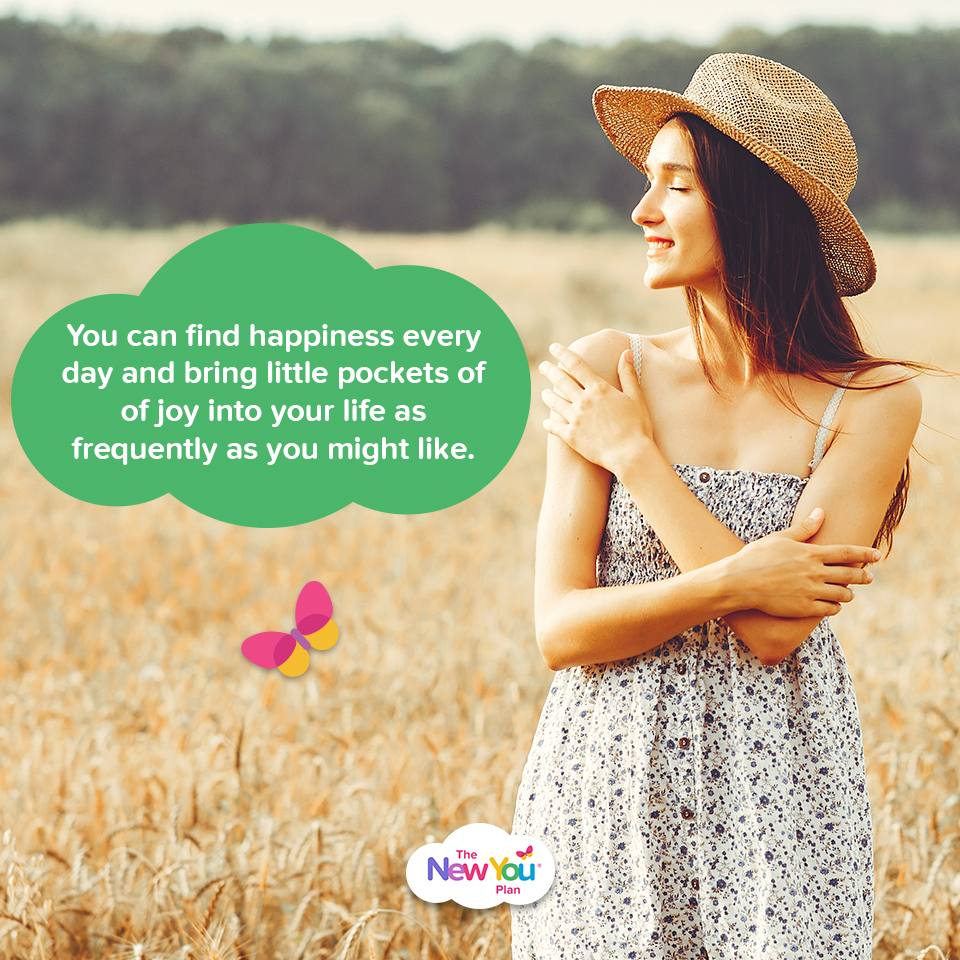 We see happiness as something to aim for, to suffer for perhaps but when we reach it it will be so worthwhile. Happiness isn't marked by some large X in the distance though. Happiness is fleeting and unstable but this is a good thing. It means you can find happiness every day and bring little pockets of of joy into your life as frequently as you might like.
Here at The New You Plan, we are firm believers in finding the joy in every day. We don't see happiness as one giant difficult goal but rather a set of smaller pockets of bliss that we can all access on a daily basis.
For many of us embarking on our New You weight loss plan, we 'lose' access to what we might once have seen as a source of joy ie our old eating habits. Yes. There can be moments of joy when eating a takeaway or enjoying a glass of something fizzy but if you are feeling uncomfortable in any way about your weight, we can guarantee that just as soon as you have experienced that 'bliss' moment, it will be closely followed by guilt, blame or regret. And that's no way to live!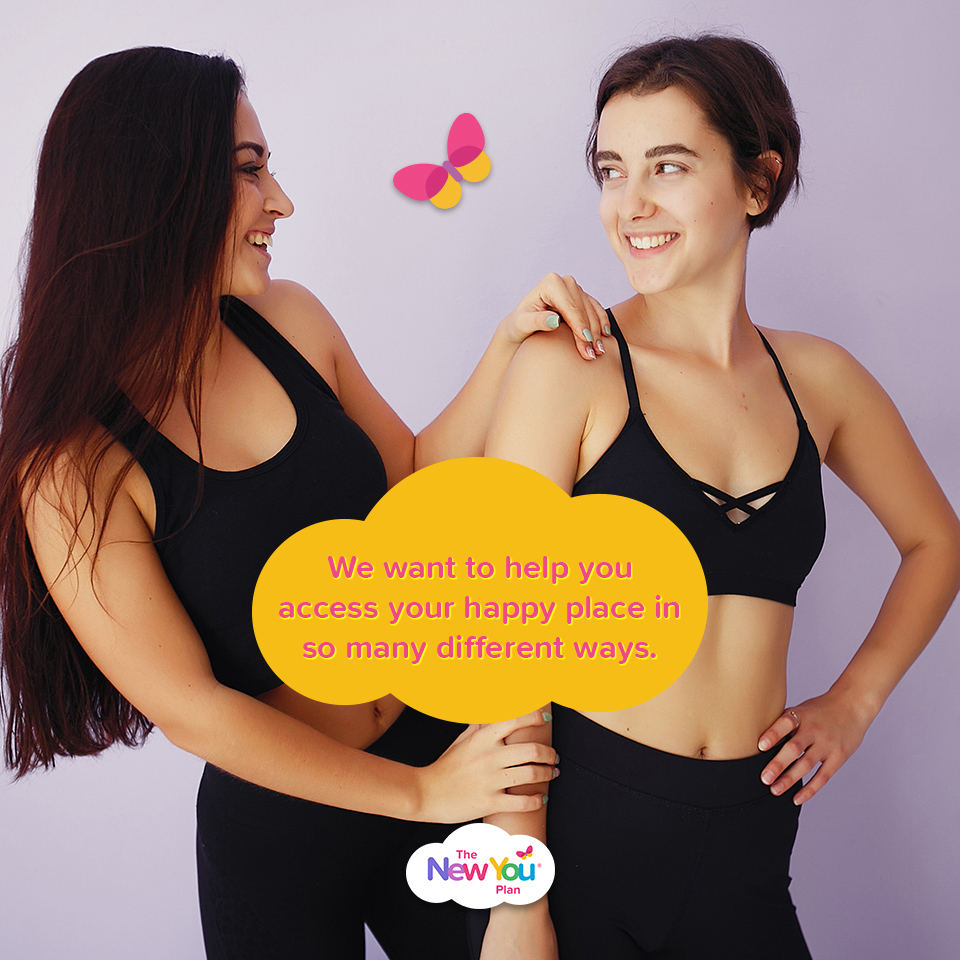 At New You HQ we want to help you access your happy place in so many different ways that the 'food happy' becomes almost insignificant. By making a conscious effort to notice the positive you can create your own bliss.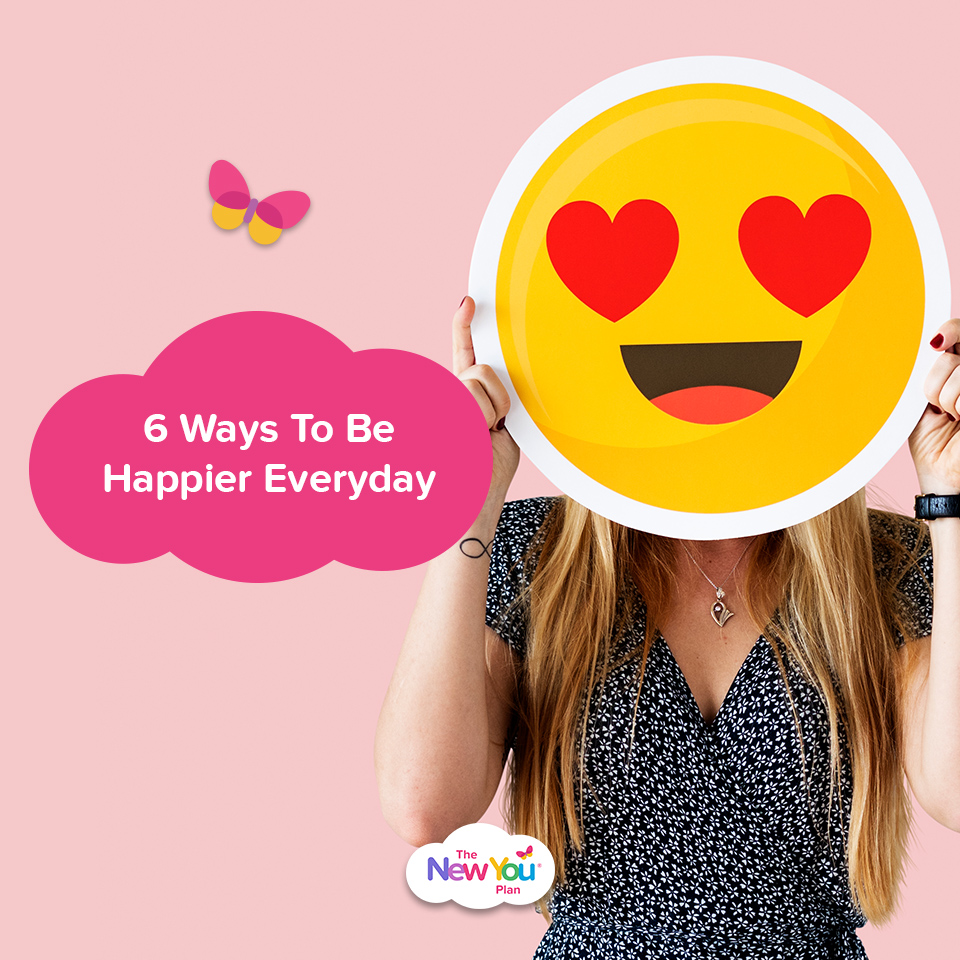 Here are 6 ways to be happier everyday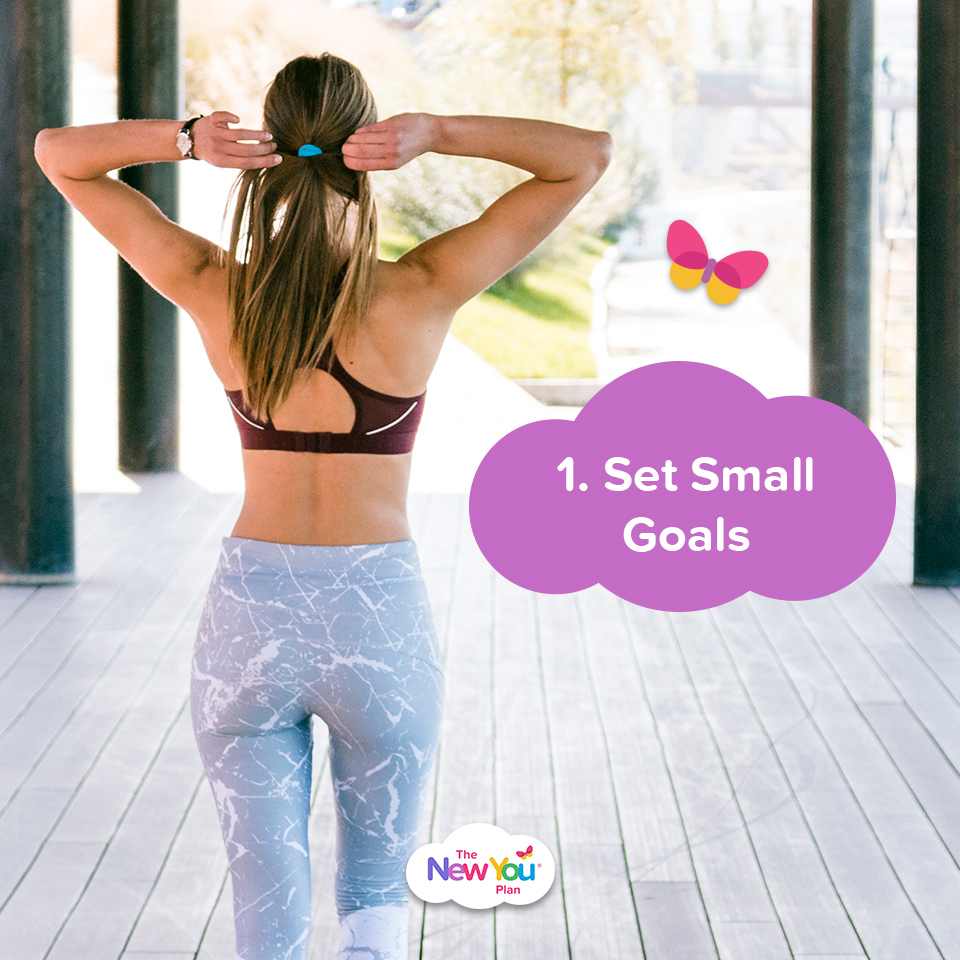 1. Set small goals
Dreaming big and working towards large milestones can be great but it can leave you feeling frustrated and disheartened. Set small goals that you can meet continually throughout the day. Telling yourself that you will drink a glass of water every hour is more effective than saying 'I will drink 4 litres today'. Both statements will achieve the same amount of water intake but each time you drink a glass of water every hour, your brain will reward you with dopamine – one of the 'feelgood' chemicals. A steady drip of dopamine on the hour will leave you happier in the long run.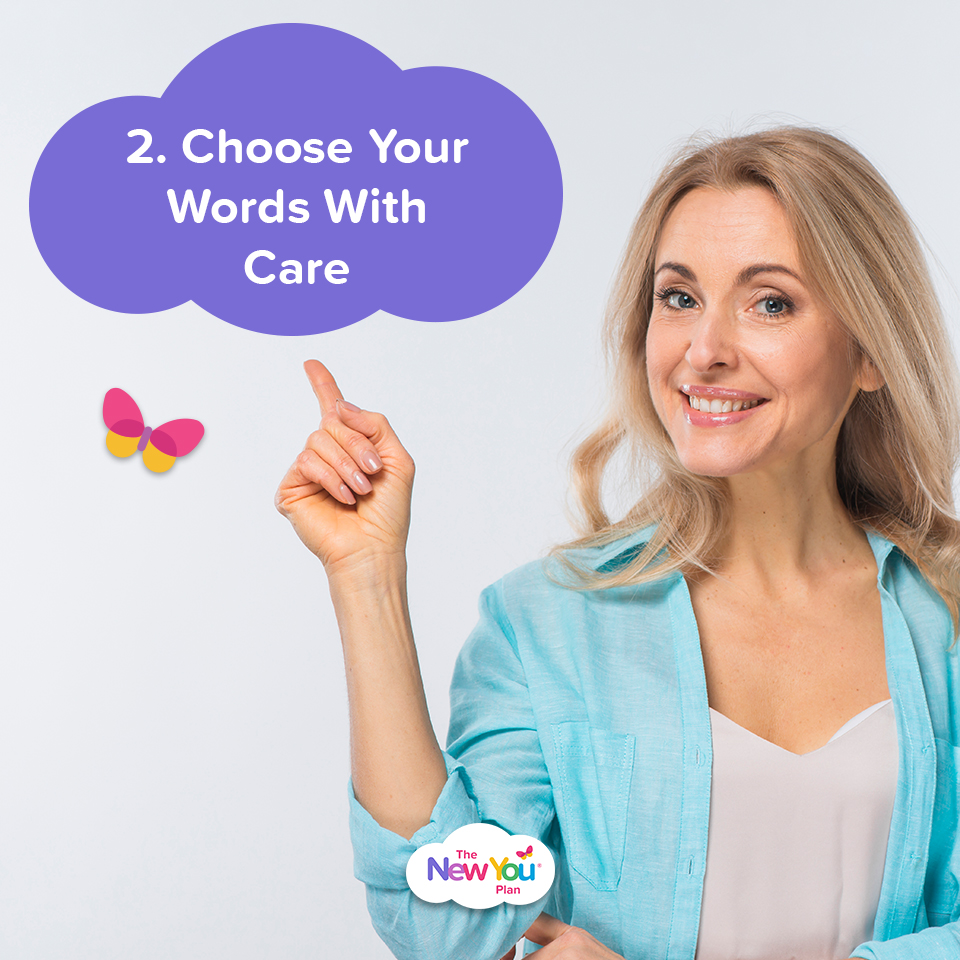 2. Choose your words with care
The language that you use on a daily basis is crucial for your happiness quota. Think about how you feel when you say the words 'love' 'favourite' 'happiness' 'joy' or 'excitement'. Say them out loud now. Feel a little lift? Try using more positive words when you are talking to others and to yourself.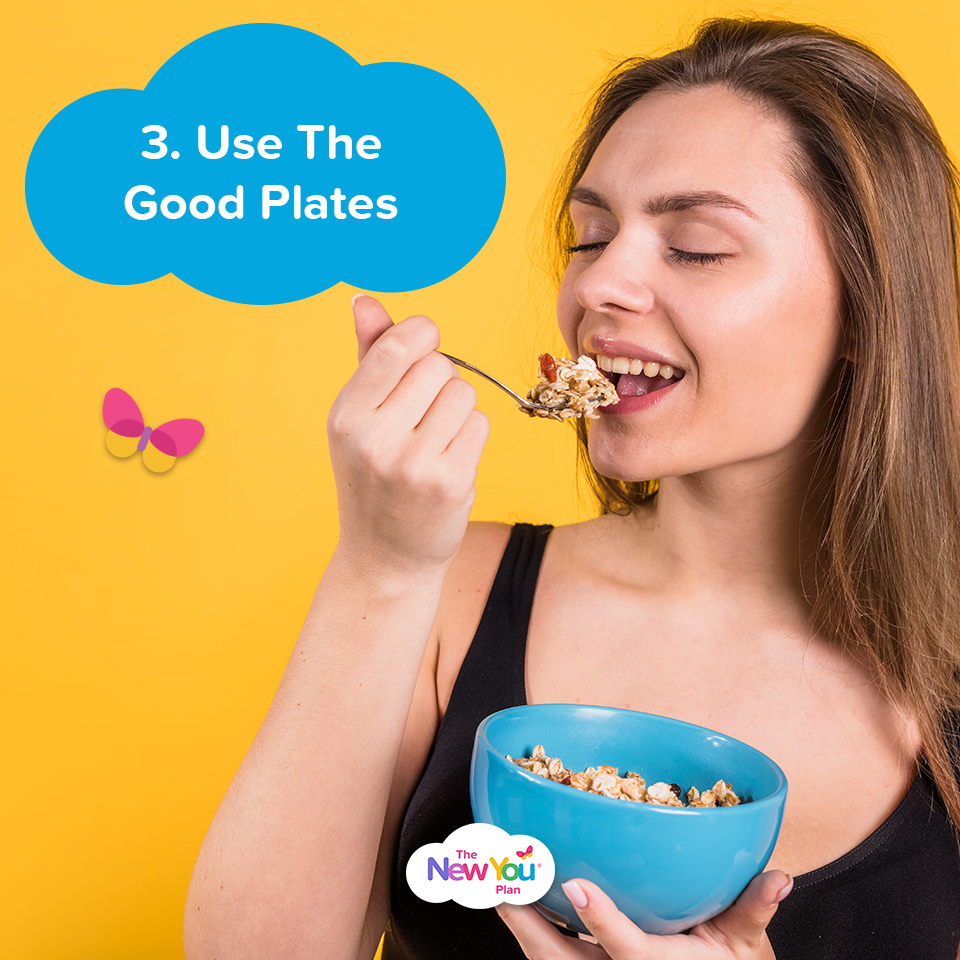 3. Use the good plates
Or candles… or perfume! How often do you keep something for a special occasion, only to find that it never gets used? The things you love – whether it is a scented candle, a handbag or a favourite outfit – all bring you joy and you need to harness that joy every day.
New You customer Hanna identifies strongly with this one.
"I had so many lovely clothes that started to fit again when I had been on TFR for a month or so. I wasn't really going out anywhere 'special' though so they weren't getting an airing. Then I decided to wear them on an everyday basis. Off to the dentist – my favourite dress was on display. Nipping to the bank – I was in my Capri trousers and wedges. I felt brilliant. These clothes make me feel amazing and I am not going to deny myself that any more, waiting for a special occasion."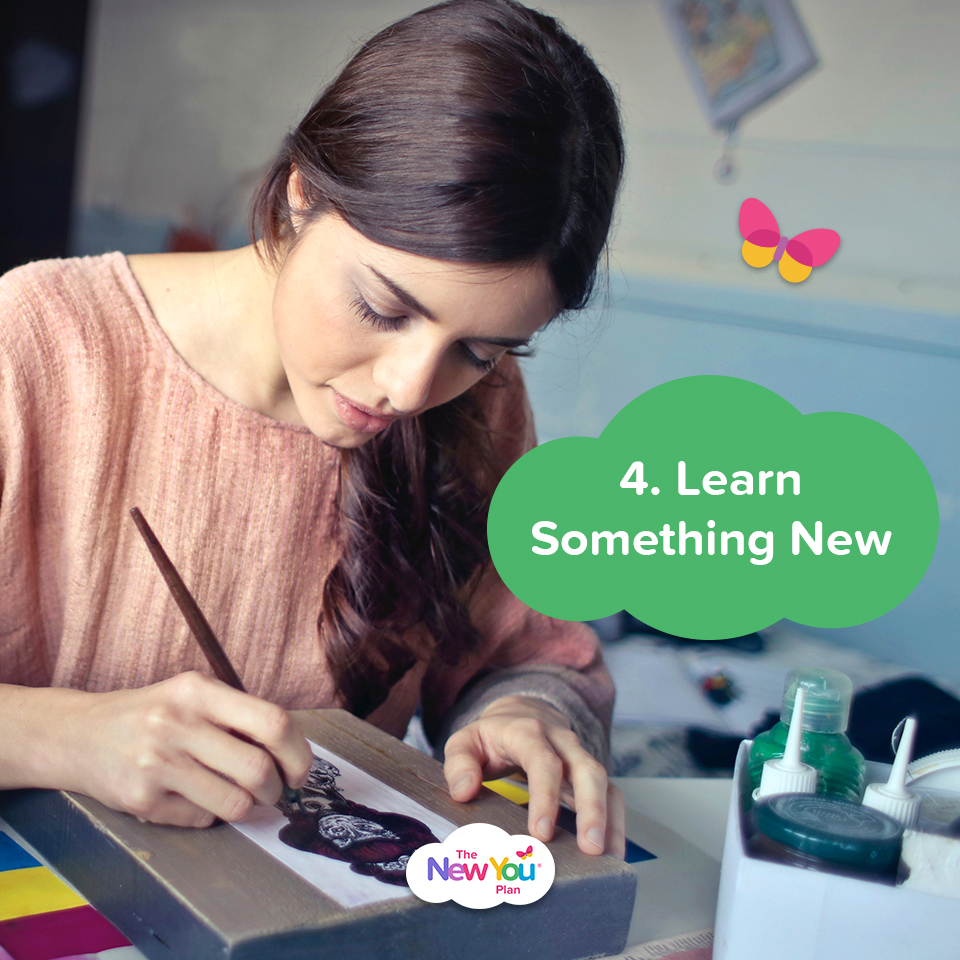 4. Learn something new
Learning something new has been shown to increase happiness, giving you a sense of purpose and achievement. It doesn't have to be a massive leap in learning either. Start with something small first. It could be learning to say hello in 3 different languages or in sign language. Or figuring out how to top up the screen wash in the car. Just us? How does EVERYONE know how to do that?!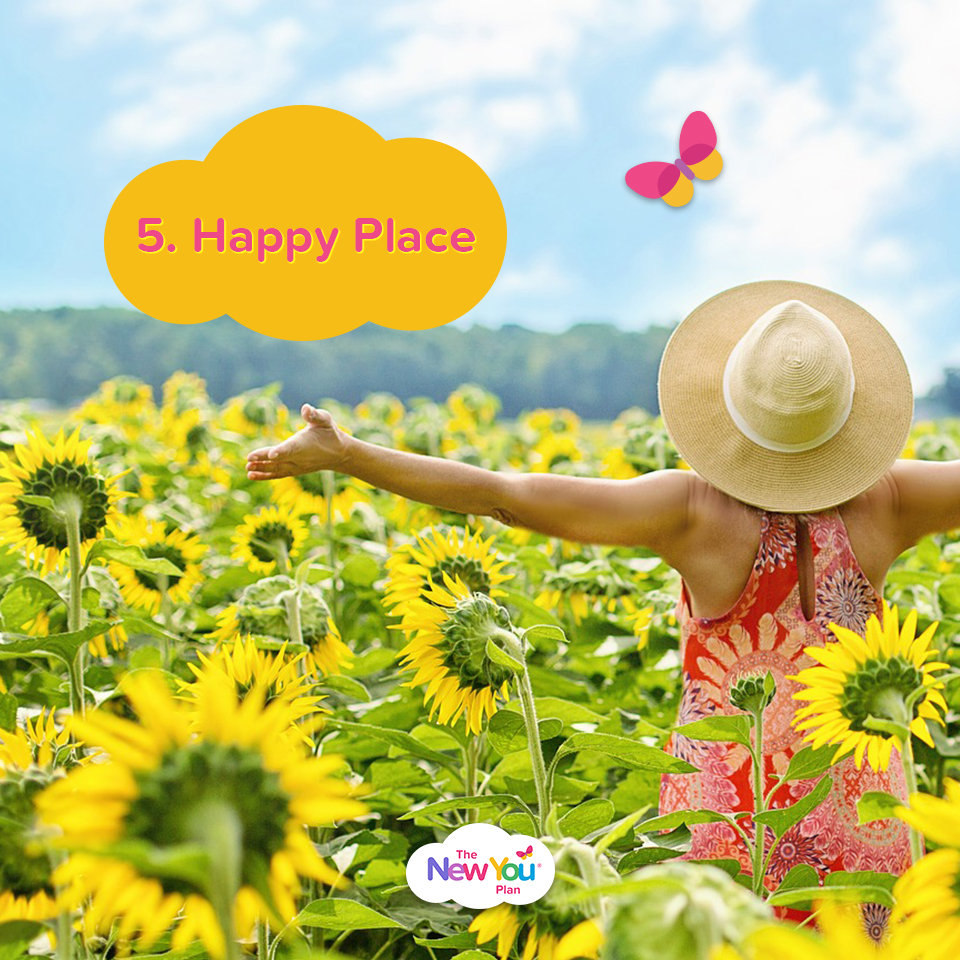 5. Happy Place
Whether it is gazing at a favourite photo, admiring a fresh bunch of flowers or simply getting that feeling of lightness and relief after a good declutter; you can harness joy from your surroundings. Think about what brings you happiness and apply it to your home. Each time you see it – whoosh – a little spark of happiness just for you.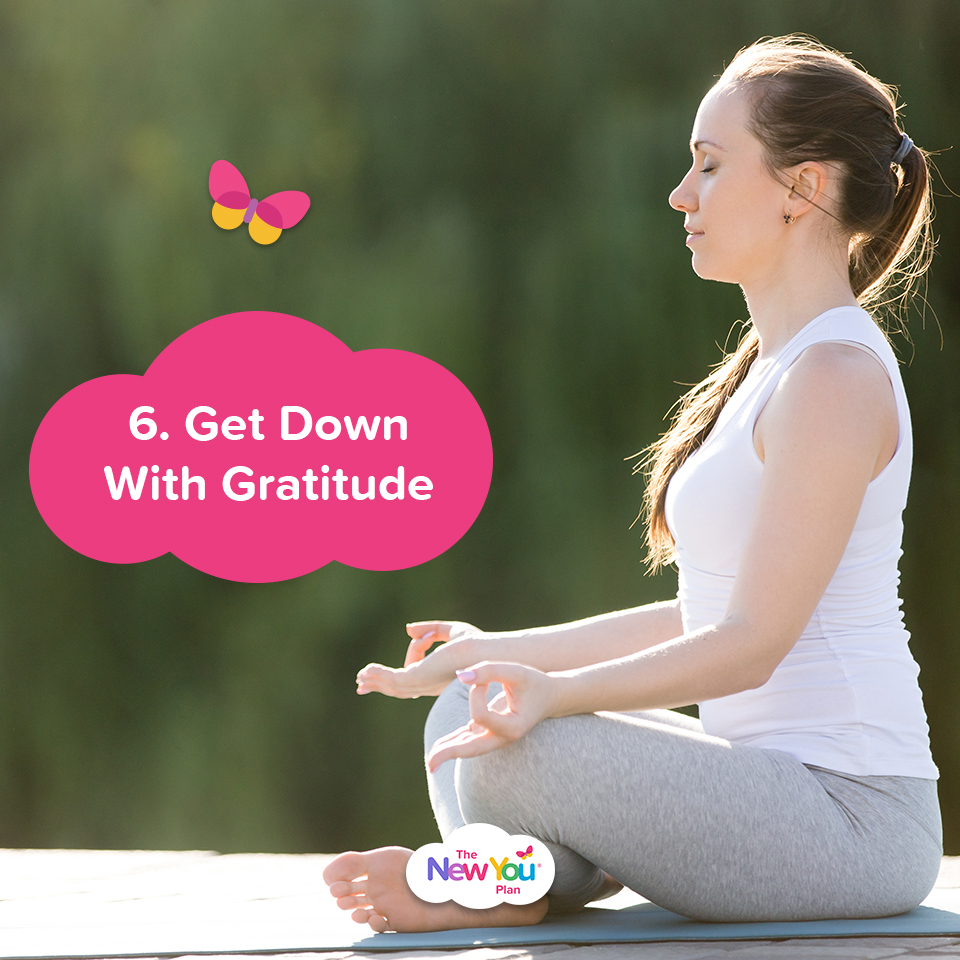 6. Get Down With Gratitude
Yes, we know we are ALWAYS talking about gratitude and feeling grateful but that's because it really works! You can actually move your brain from a negative state to a positive one using gratitude. Try to look for at least 3 good things every day, especially if you are in a frustrating situation. Let's say you are stuck in traffic. 'Yes, I am in a traffic jam but I have some great tunes on the radio, I am getting the opportunity to people watch and the air conditioning is working!' You can boost your mood easily by practicing this simple technique.
You can find the chinks of light and joy anywhere, but you have to be looking for them in the first place.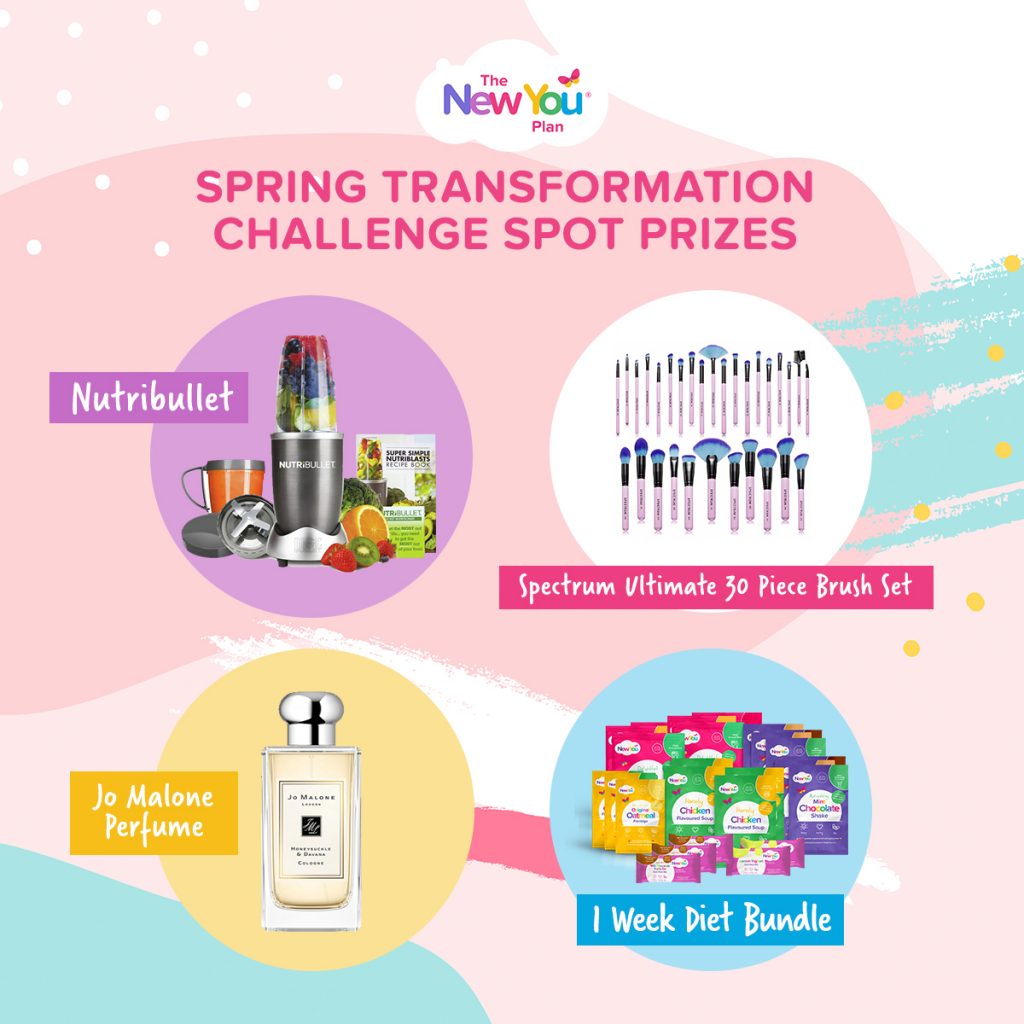 This Week's Spring Transformation Challenge Task
For this weeks task we would like to know what makes you happy right now – and how can you do more of it? Please share with us in our Secret Slimmers page. Even the thought of that is making us happy 😉
To enter, head over to Secret Slimmers, or email: [email protected]
On Friday, we will reveal the winner, who will be able to choose between 4 amazing prizes:
Nutribullet
Spectrum Make-Up Brushes
Jo Malone Perfume
1 Week Bundle
---
Are you ready to get started on a really, really, really easy diet plan?


Getting started is the first step in your journey to a brand New You! To help you understand fully how our plan works, our Get Started page with designed specifically for people new to the plan.
Head over to our site where you'll find tonnes of important information including how our plan works, the science behind it, loads of top tips, information on our meals, as well as real customer testimonials.
Click here to visit our Get Started page!