Before & Afters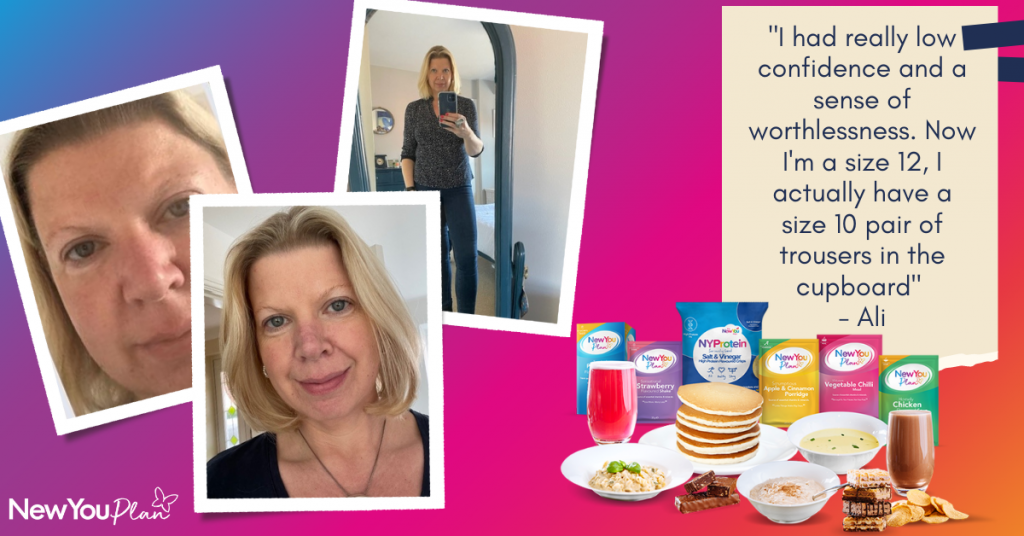 With 6 Stone Gone, Ali Now Runs 5K Every Saturday
A whole 6 stone gone and Ali couldn't be healthier or happier.
Ali was desperate to lose weight. She found The New You Plan on Facebook and hasn't looked back. We caught up with her to find out how Ali lost her weight and how she's feeling now that she's living with 6 stone gone.
NY: How long have you been on the Plan and how much have you lost?
ALI: My first day was the 30th of August 2021 and as of today I have lost 6 stone and 2 pounds. 
NY: That's amazing! Have you reached your goal yet? Or are you still going?
ALI: Well, I am currently on Switch. I would like to lose another 6 pounds just to give me some wriggle room and then my new goal will be to stay within this 6 pounds range.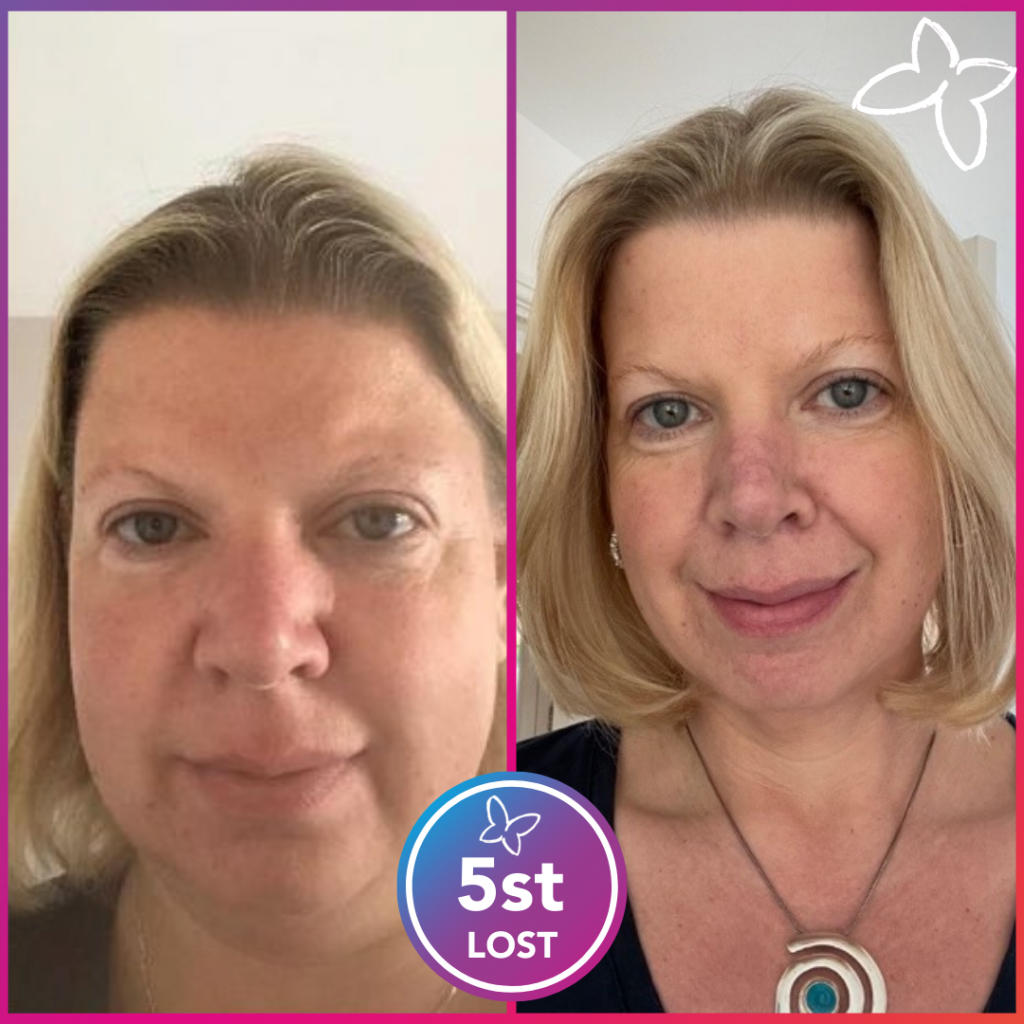 Discovering New You
NY: That's a great strategy, Ali. Can I ask how you discovered the New You Plan?
ALI: I was in desperation and I was Google searching the different diets and what was possible. I'd heard about total food replacement plans before, my sister had done it a few years ago with a different company. She was very successful but then the weight went back on, so I was worried about that. The New You Plan came up on Facebook for me and I looked into it. What appealed to me was that it seemed friendly and personal, I liked the fact that there is a support group on Facebook.  
NY: Describe how you felt before starting the Plan.
ALI: I had really low confidence and a sense of worthlessness. It sounds awful and no one should feel like that because of their size, but I did. But this is not projected out to anyone else, it is not how I think other people should feel at all.  The low confidence unfortunately goes into everything, into work. I didn't want to socialize. I felt shame to get to that point and felt very low. Not a good place to be.
First impressions
NY: What was your first impression of the Plan and what was your first week like?
ALI: I was really excited and scared at the same time, plus I was worried about getting it wrong. I'm definitely a planner so that definitely helped with knowing what I was doing. I got into a routine very quickly, I was making notes of how much water I was having but as you achieve each day you feel more confident. In the end, I couldn't wait for my first weigh-in. I had a really positive first week.   
NY: What are your favourite meals and what way do you have them? Can you tell us a typical daily menu?
ALI: Breakfast is always a cup of coffee with milk. I can't drink tea or coffee without milk so I do use up my 250 ml of milk allowance on that. I would also have a hot Pineapple Boost as well in the morning. Usually, I have my first meal at around 1 o'clock in the afternoon. If I am working and out and about on the wards, I would grab a bar. My favourites are the Nutty Fudge bar and the Crispy Chocolate Peanut bar. If I'm working from home, I would make a shake, with less water so it would be thicker, I'd also add some jelly to it. Also, I would save up the other 3 packs for the evening and would double up on the savoury meals.  I really like the Four Cheese Pasta or the Spicy Noodle Nosh and I would have a shake or a bar later on. If I get hungry during the day I do have the bouillon throughout the day and if I'm really hungry I always have some jelly made up in the fridge.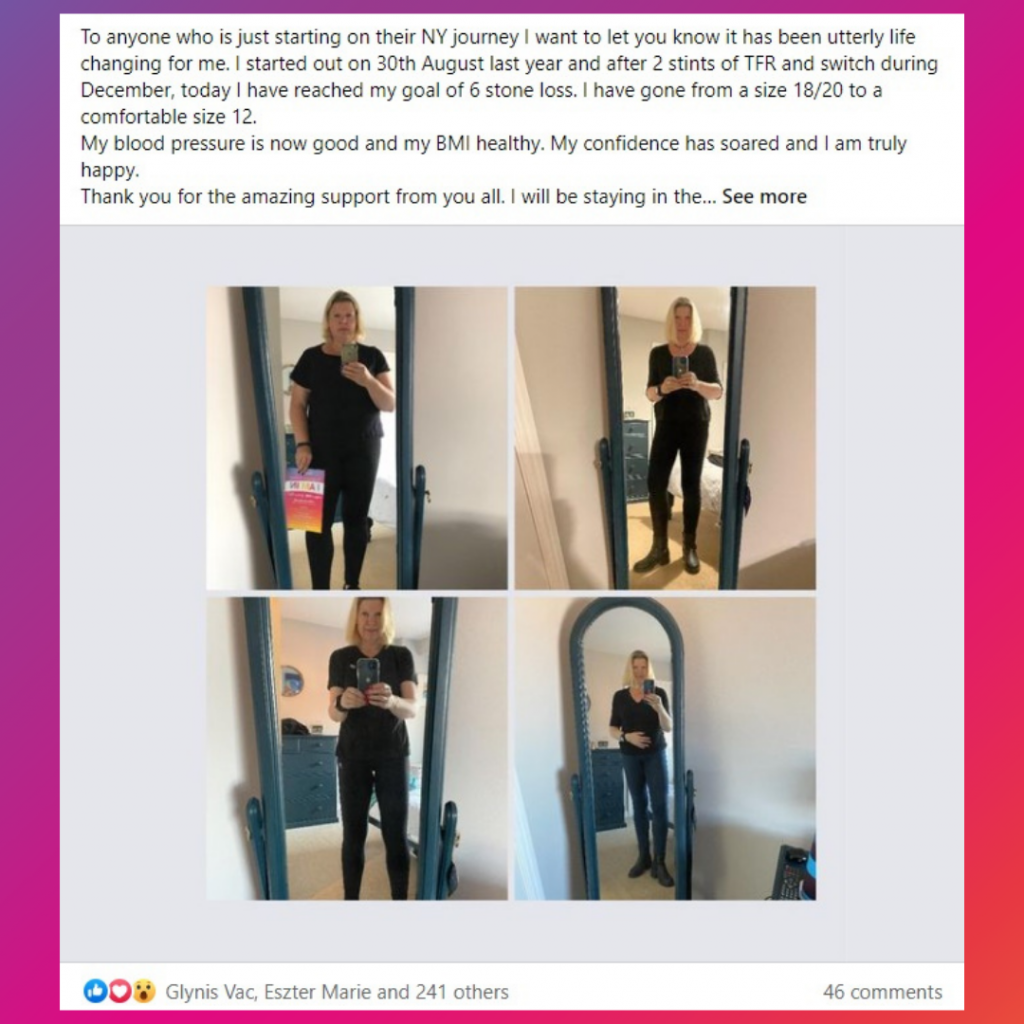 Other victories
NY: What was your biggest non-scale victory?
ALI: Now I'm a size 12, I actually have a size 10 pair of trousers in the cupboard which I couldn't believe. I remember going into a shop trying on a size 12 pair of trousers and they were too big. I was shocked, I ordered them online in a 10 and they fit me perfectly, it's amazing.  Another one is my running, I always liked running, but now I am getting faster and getting further. I do 5k park runs on Saturdays, having the confidence to go out and exercise with other people has been massive for me.
NY: What was your biggest motivator for staying on Plan?
ALI: Seeing the changes, seeing my clothes getting bigger. Once the clothes got too big I got rid of them, I don't want anything in my wardrobe that is bigger than a size 12 now. Also, I'm feeling so much happier, and have more energy. I've received some lovely compliments from people. Seeing the numbers go down on the scales, and seeing and feeling the difference just keeps me going.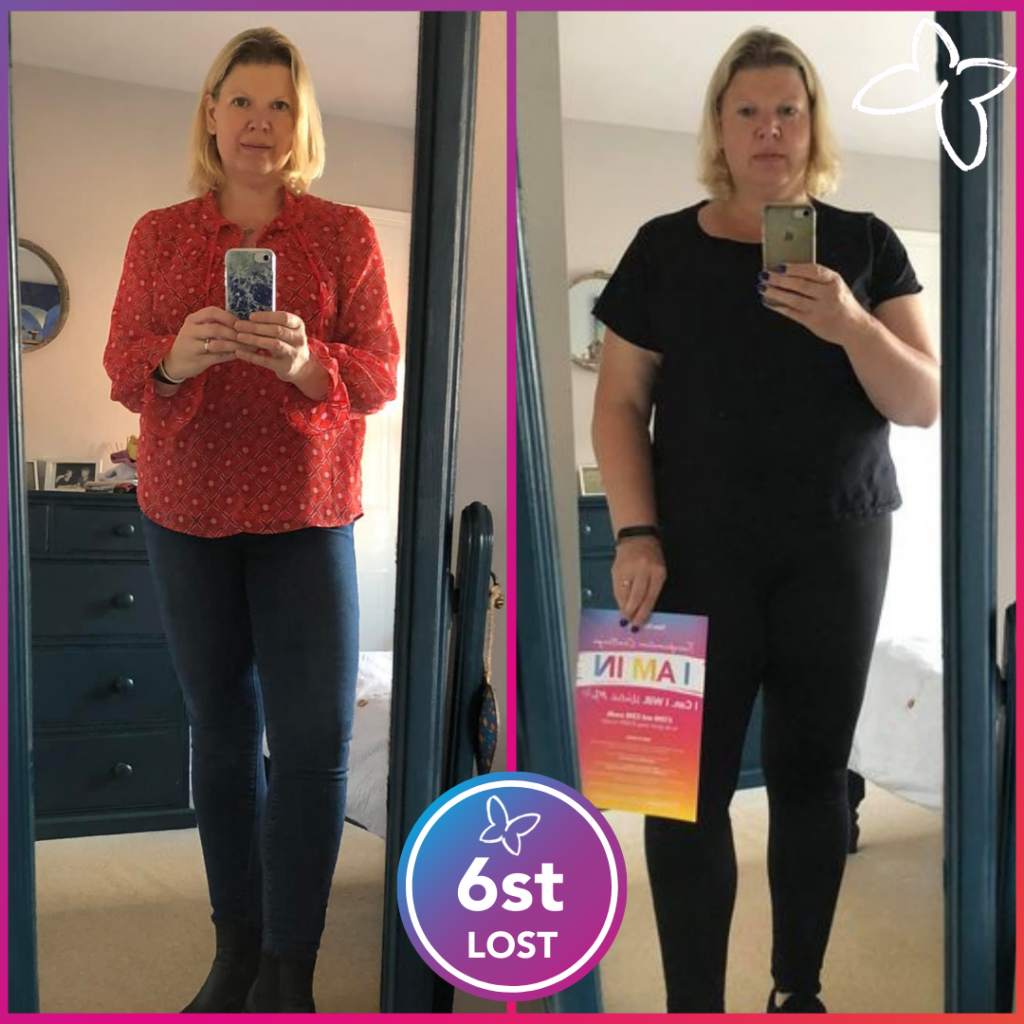 Welcome changes
NY: How has the Plan changed your life and has your health improved?
ALI: Healthwise, I had a recent checkup with my GP, my BMI is in the healthy range, and my blood pressure is perfect, which it never has been before. The doctor had to check twice how much weight I have lost from the last weigh-in to now.
With 6 stone gone, Ali is in perfect health both physically and mentally and we couldn't be any more proud of what she's achieved.
Well done Ali!
If you have a transformation journey to tell or would like to start your own, then visit out website or contact our friendly customer service team.